The WOW x WOW Experience
"…smooth as butter."
​"I found WOW x WOW on Instagram through Charlie Immer actually nearly a year ago when he posted my newest acquisition, 'Dicey Span Sprint' and decided to follow. Glad I did! The website is simple and design intuitive. I appreciate being able to purchase straight from the site. Tim got a hold of me within hours to thank me for the purchase and then kept me informed throughout to ensure everything from shipping to delivery was smooth as butter. Highly recommend!" – Aja Trier, USA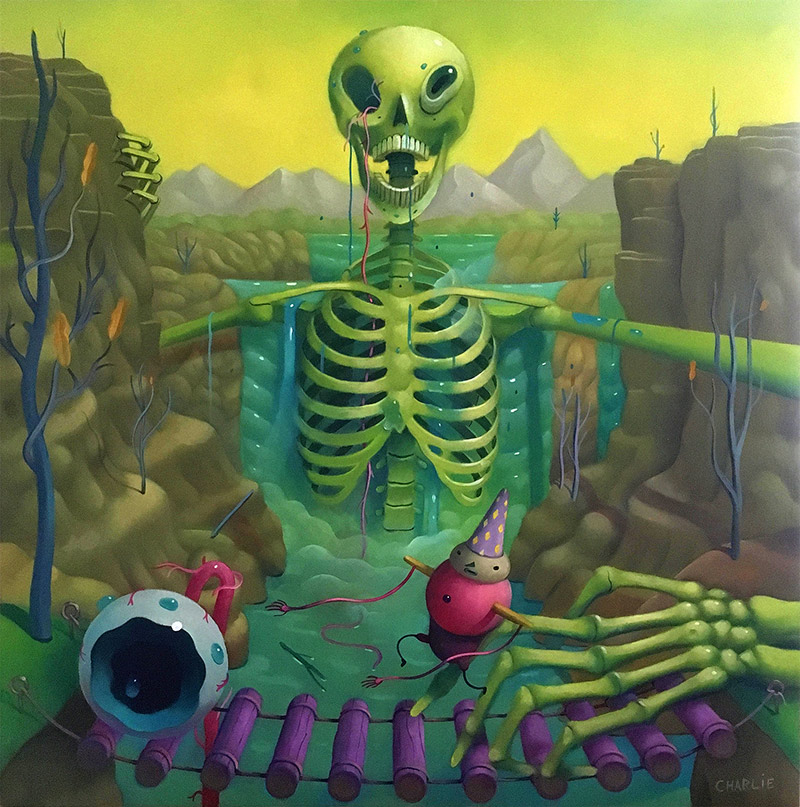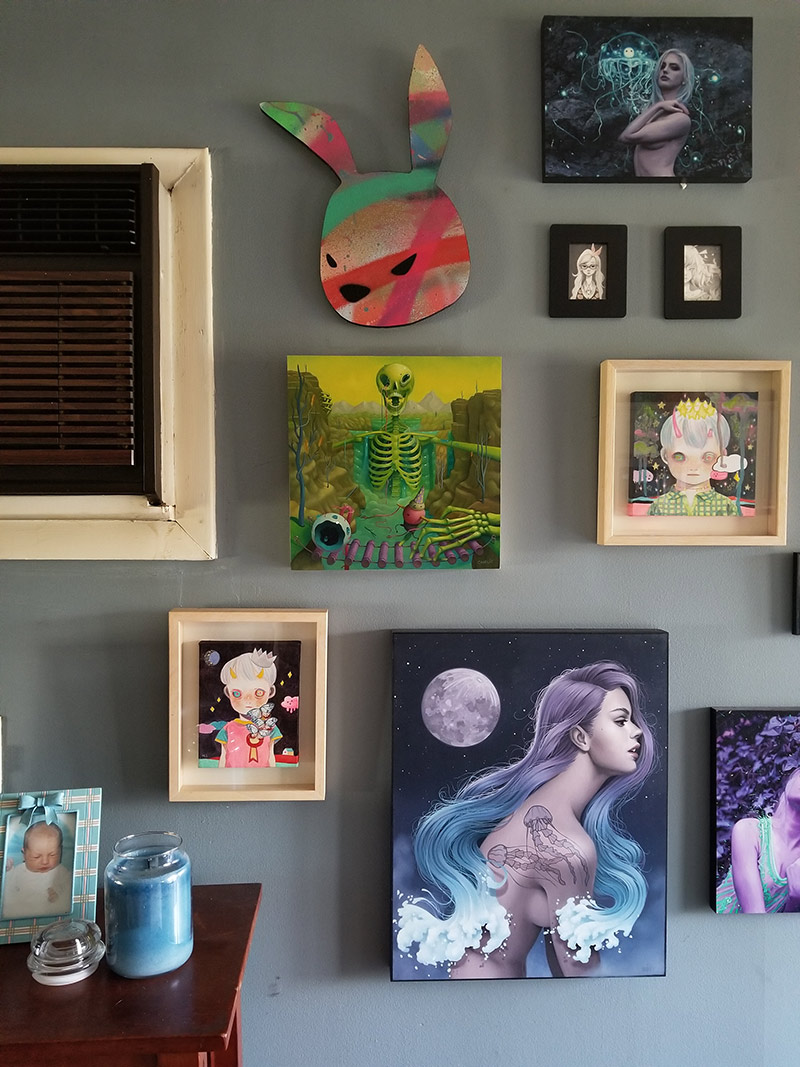 ​'Dicey Span Sprint' by Charlie Immer, hanging in Aja's fabulous art collection.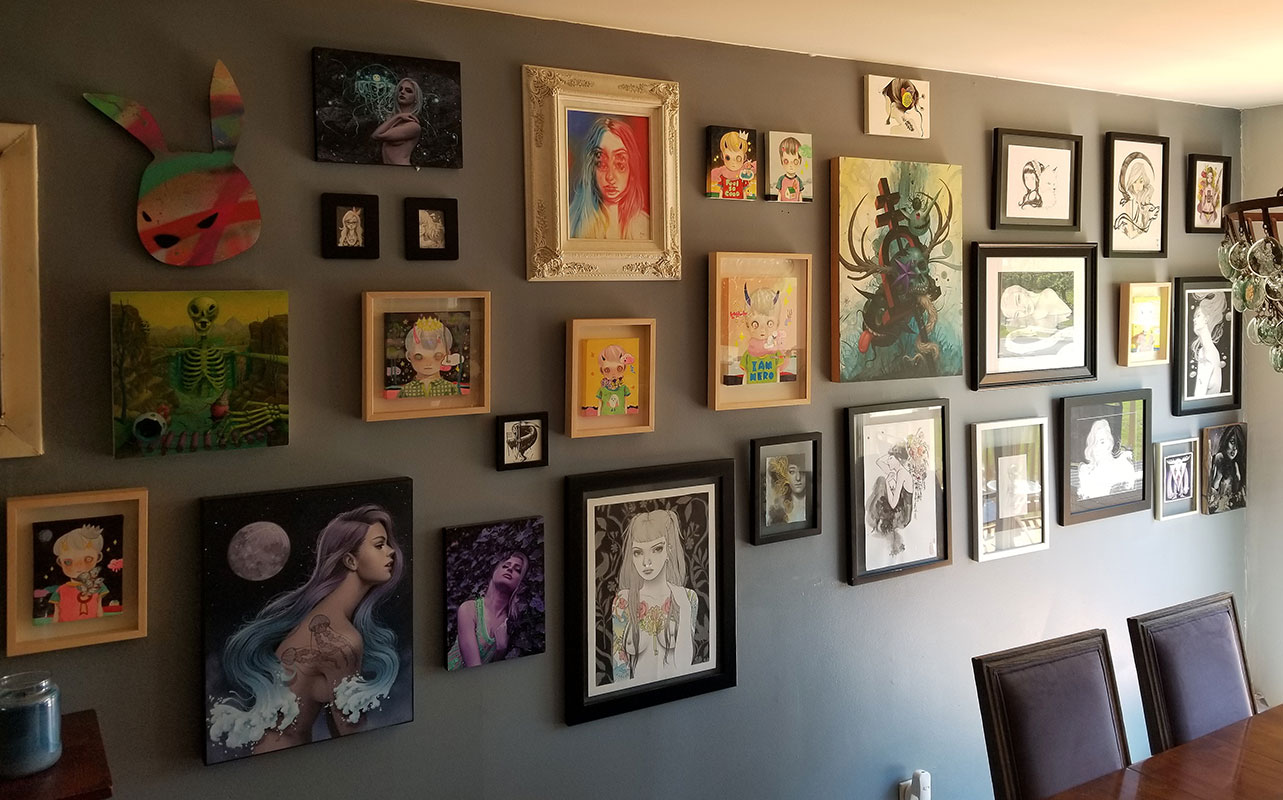 ​Charlie's piece now resides on the same wall as some incredible works by Jeff Soto, Luke Chueh, Hikari Shimoda, Amy Sol, Camilla d'Erico, Stella Im Hultberg, May Anne Licudine, Glenn Arthur, Sarah Joncas, Tran Nguyen, and Audra Auclair.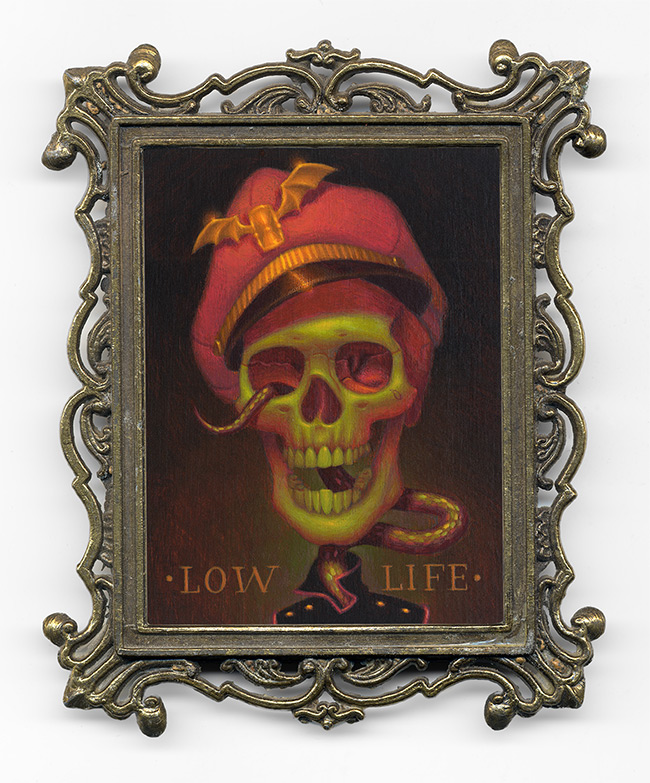 ​"…very well packed."
​"I was so excited to find the WOW x WOW online gallery. As a collector of art for over 30yrs it is very refreshing to discover new artists and purchase their work. I have very eclectic tastes from 'High Art' to 'Low Brow', Folk, Modern, Classical and Photography. Buying art online from an unknown dealer can be risky, nerve wracking or beyond my price range. Not to mention delays in shipment or the work is not as described or counterfeit. WOW x WOW kept me abreast of the shipment delivery time, the art was as described on their site and very well packed. It arrived from Spain to the USA in less than two weeks. I love my 'Certa Ratio' piece by Gabi de la Merced! It hangs above my grandfathers Hammond Organ accompanied by two Tony Fitzpatrick pieces, a Victorian reverse glass painting, a Howard Finster, butterflies, a Baltimore Glassman and a few unknown artists work. Thank you." – Jeffrey Pratt Gordon, USA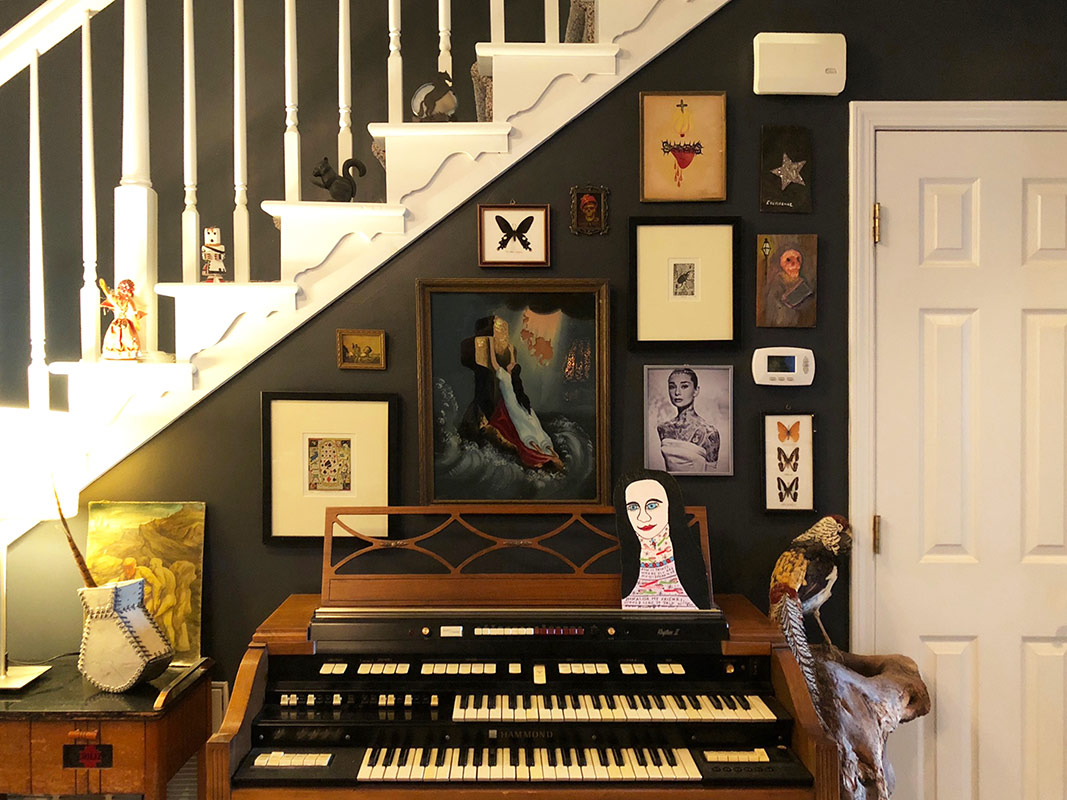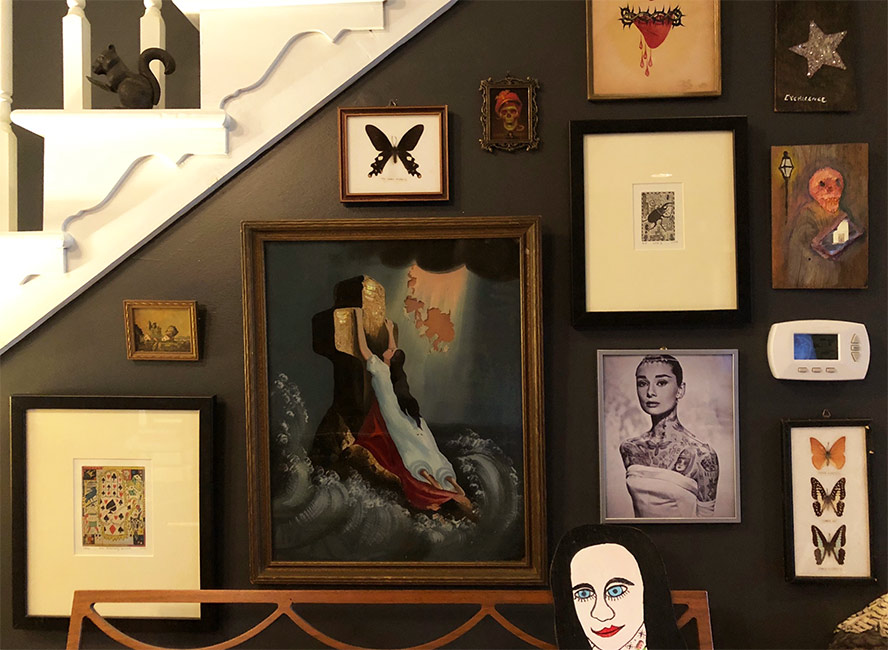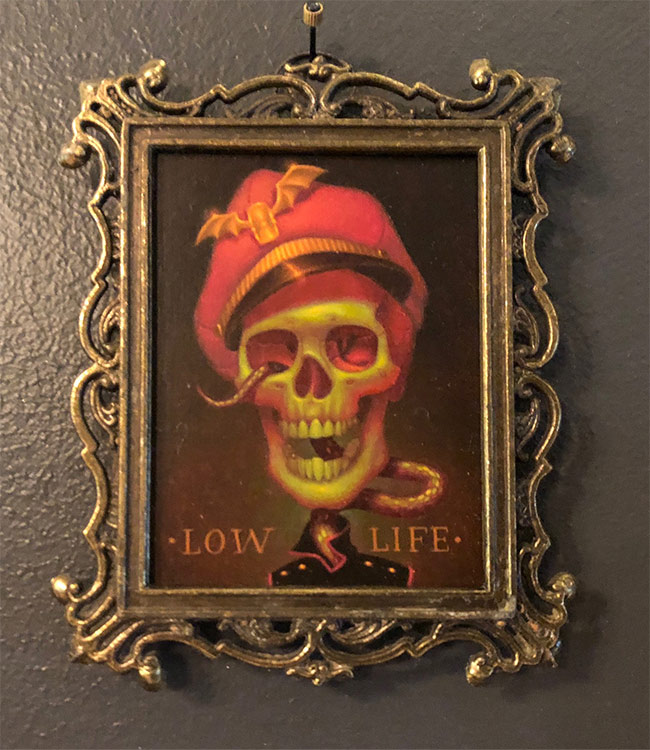 "Highly recommended."
​"I found the site to be very easy to use and a great opportunity to own an original piece from talented artists. Great communication every step of the way and got the piece quickly. Highly recommended. We love our original Lori Nelson piece!" – Julian Tejedor, USA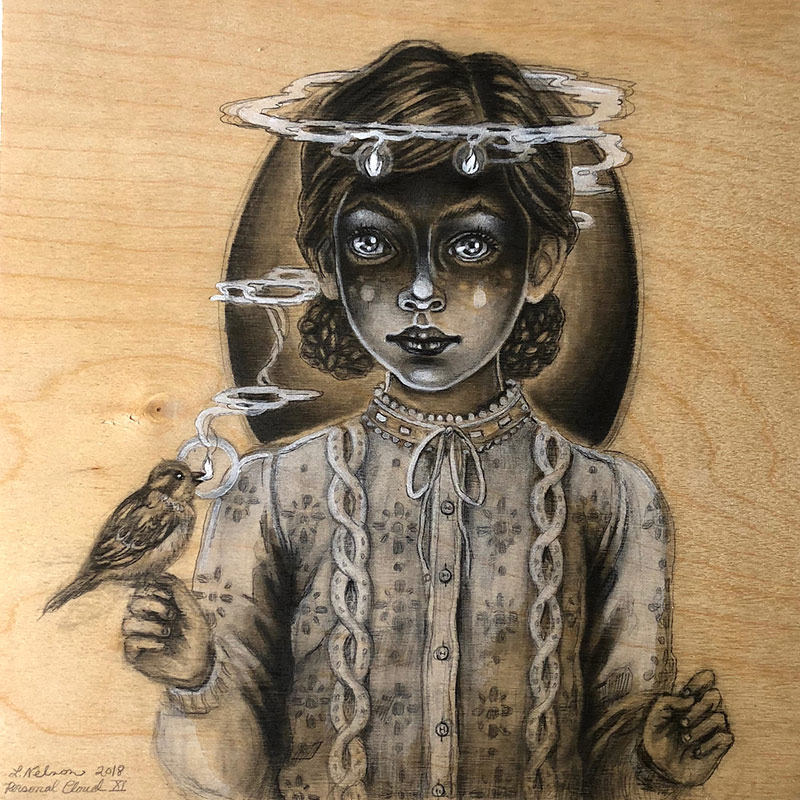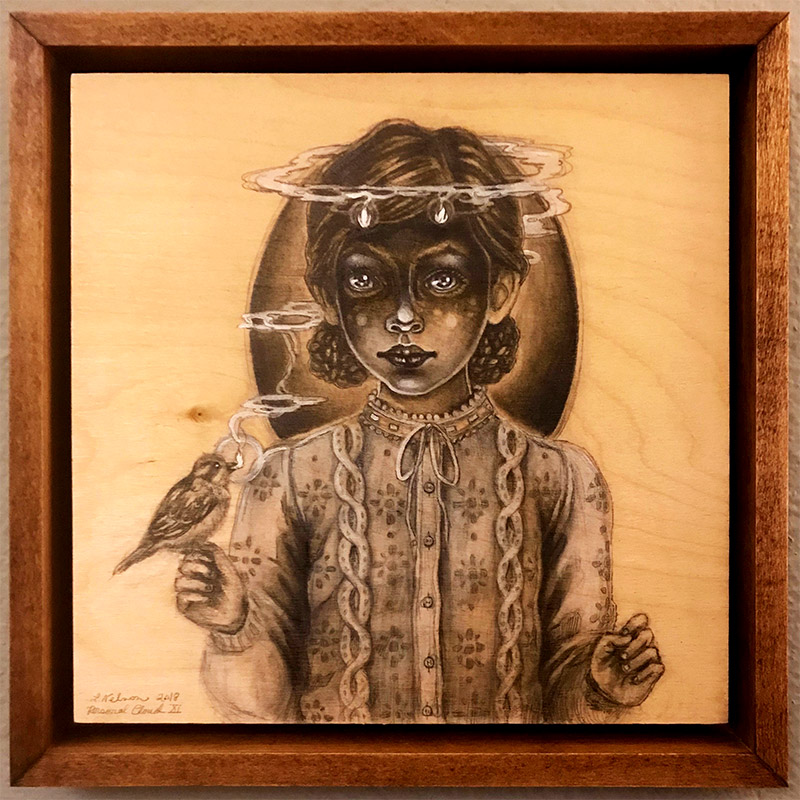 ​'Firetween' by Lori Nelson, now hangs in the private collection of Julian Tejedor and family.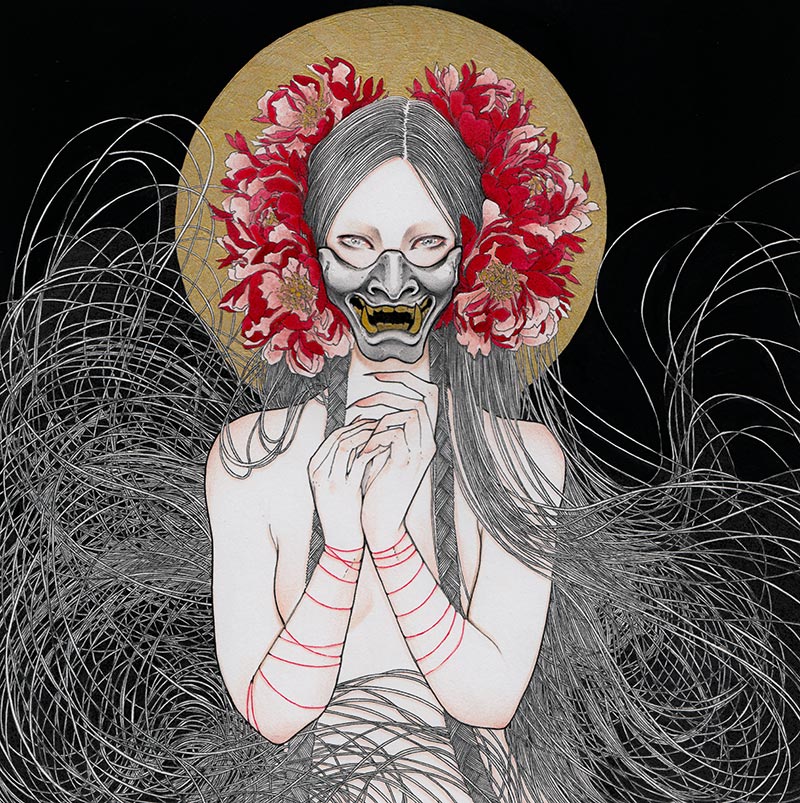 "Top notch service!"
​"From the start Tim was very helpful, along with Andi Soto – Together they helped me out greatly to make sure 'Secrets' arrived as quickly and smoothly as possible – only a few days from USA to UK. Top notch service! 'Secrets' ​now hangs proudly in my collection. Much Love." – Woz, UK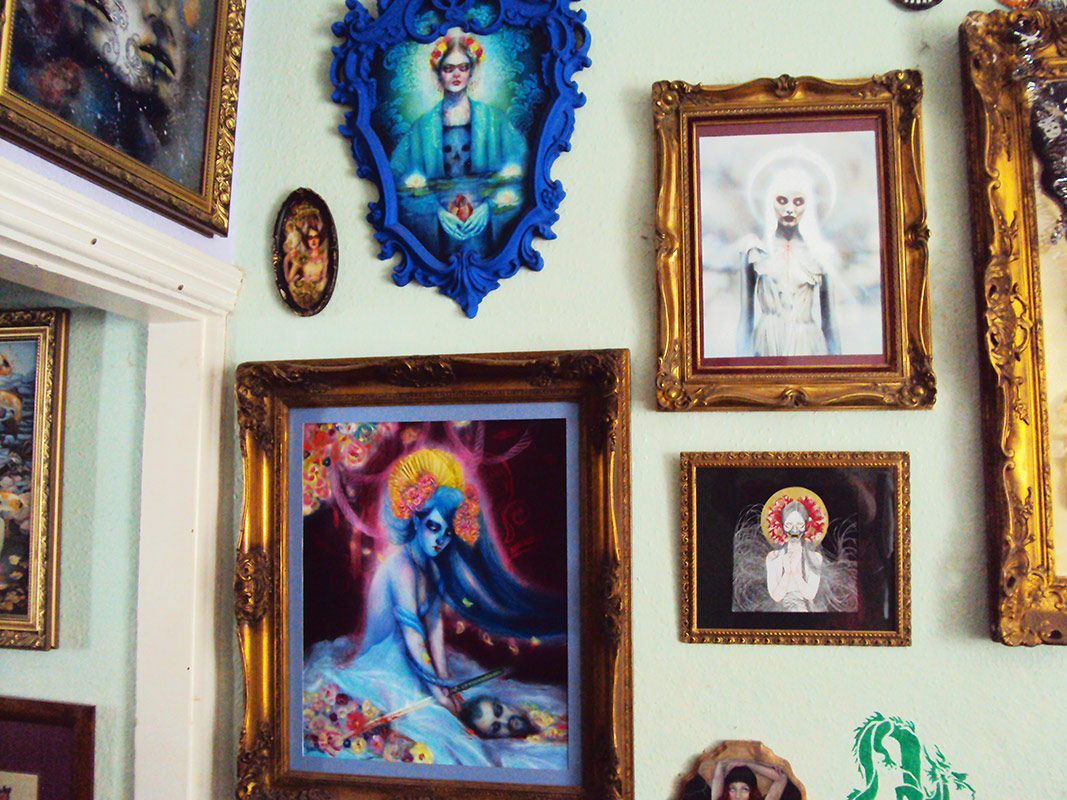 ​Having made its long journey from the USA to the UK, 'Secrets' can now be seen here in its new home as part of Woz's magnificent collection.
"…shipping was very fast…"
​I discovered WOW x WOW on Instagram and I absolutely love their exhibitions. I've purchased two ​beautiful paintings by Ana Bagayan​ through WOW x WOW; 'Dreamscape' in 2017 and 'Bitcoin Baby Blues' this year. The shipping was very fast, only a few days from the USA to China. Excellent service! – Rick, China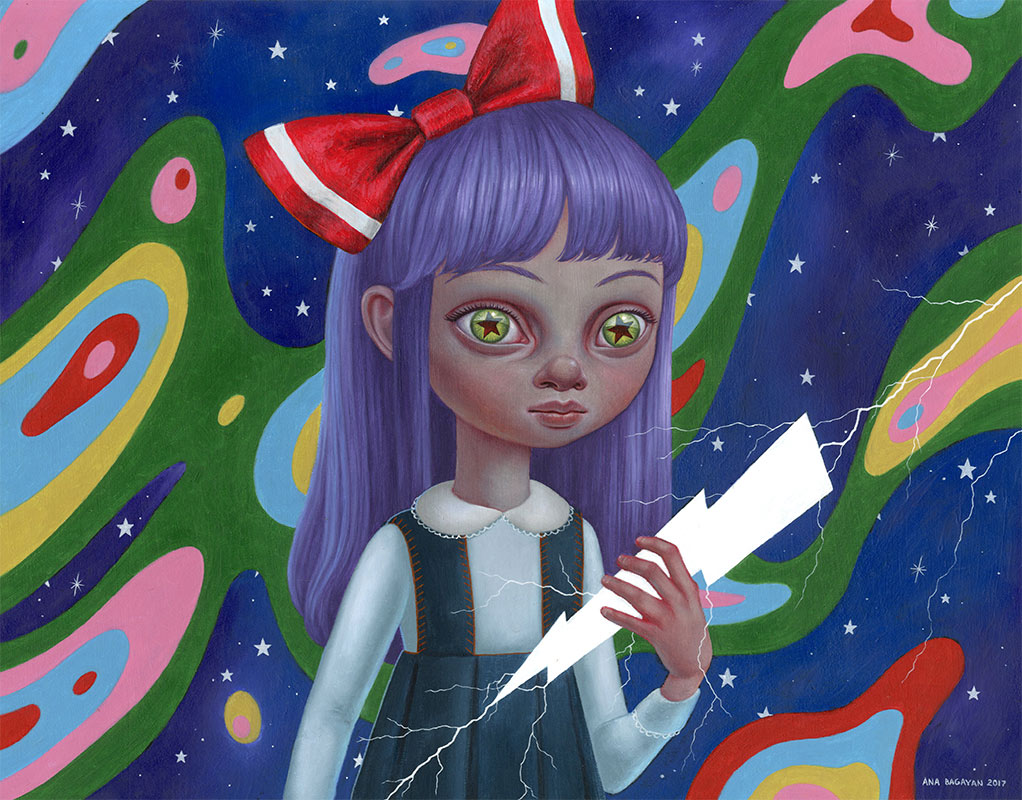 ​'Dreamscape', Oil and Acrylic on Cradled Wood Panel, 11" x 14".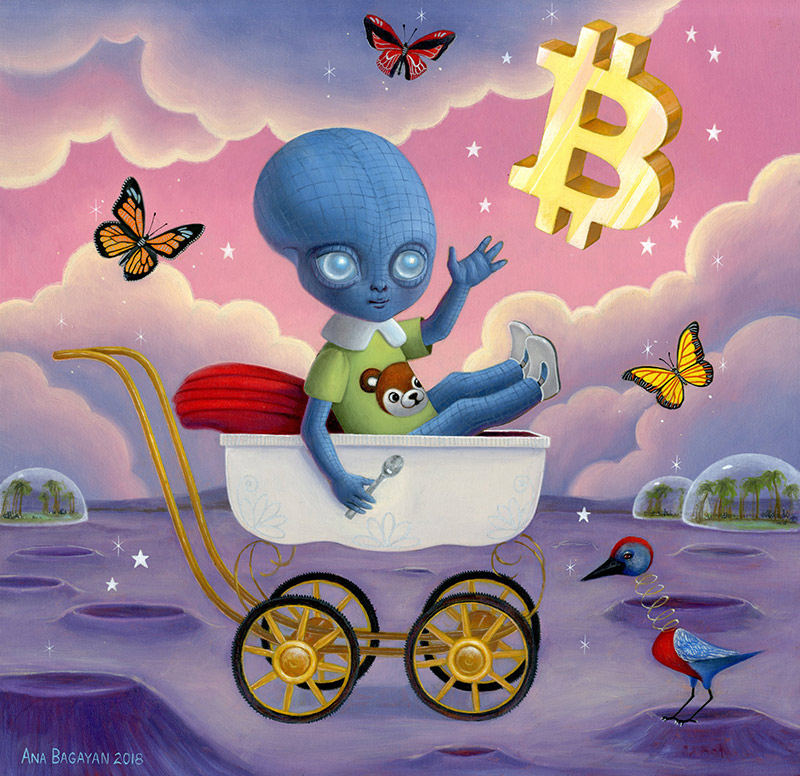 ​'Bitcoin Baby Blues', Oil on Wood Panel​, 12" x 12".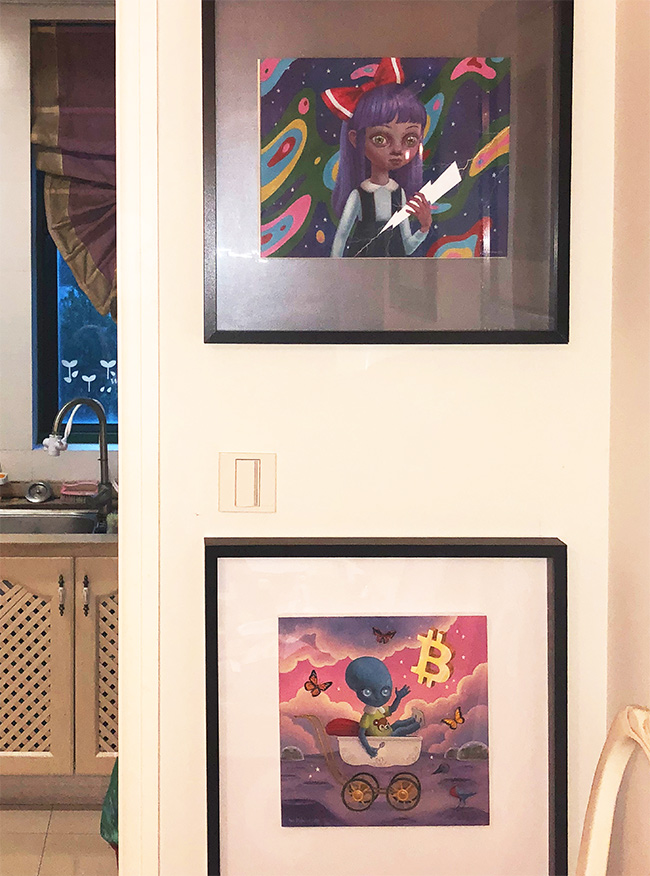 ​'Dreamscape' (2017) and 'Bitcoin Baby Blues' (2018) now reside in Rick's private collection at his home in China.
"…communication is excellent."
​"Since I find most of the art I buy online, I love WOW x WOW's online exhibitions, both for browsing and collecting. Pricing of works is transparent, the purchase process is smooth, and communication is excellent. I look forward to future shows." – JK, USA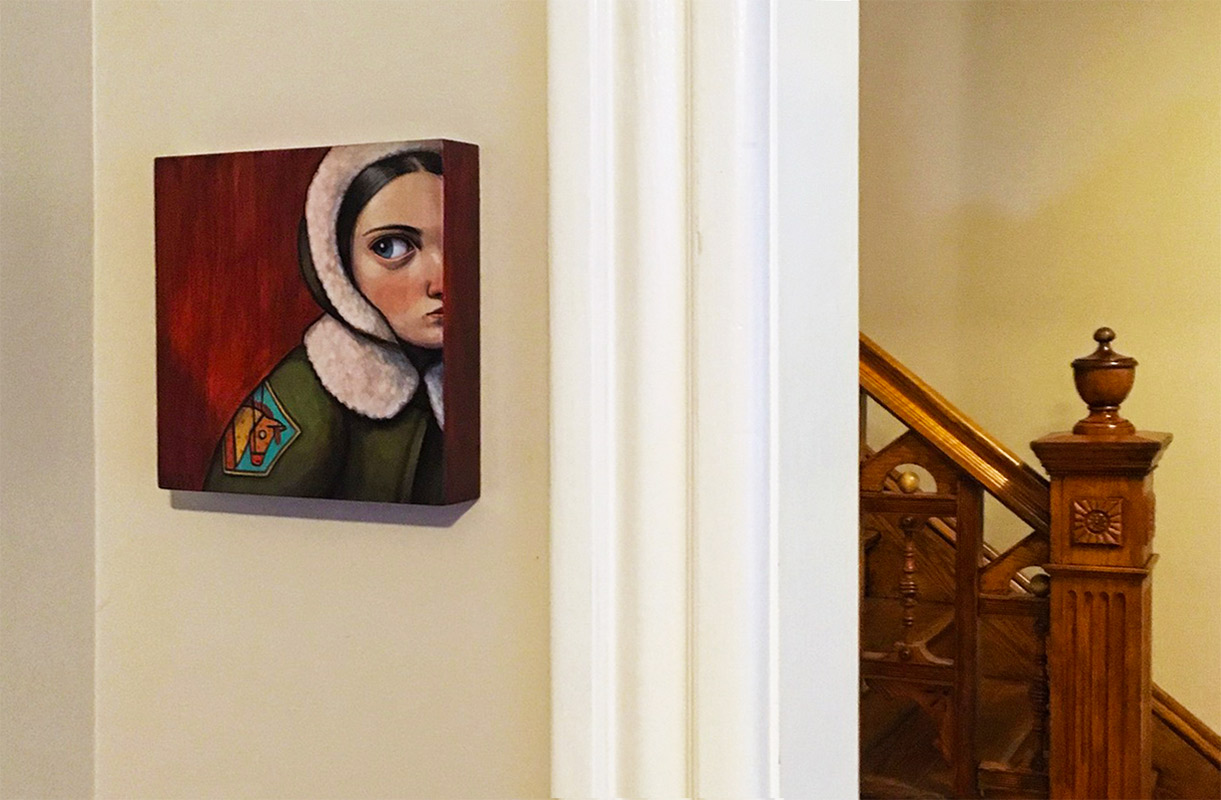 ​'Hobbyhorse' by Kelly Vivanco, hanging in JK's beautiful home.
​"​…an absolute pleasure."
​"I had been wanting to add another piece by Allison Reimold to my collection for a while and when I saw 'Monarch' I knew it was the piece I had been waiting for. Shopping on WOW x WOW is an absolute pleasure. The website is simple to navigate and checking out is a breeze. Seeing as W​OW x WOW is strictly an online gallery the pieces are shipped directly from the artist. After purchasing the piece, Tim Maclean, the owner and curator of W​OW x WOW, contacted me to get the rest of the details in order, such as the shipping costs that would be calculated by Allison. It was a real pleasure working with Tim through the whole process. His emails were always prompt and courteous. If you are looking to purchase an amazing piece of art I highly recommend WOW x WOW. Their service is top notch and they are just as excited as you are to be adding that new special piece to your collection." – Kyle Davis, USA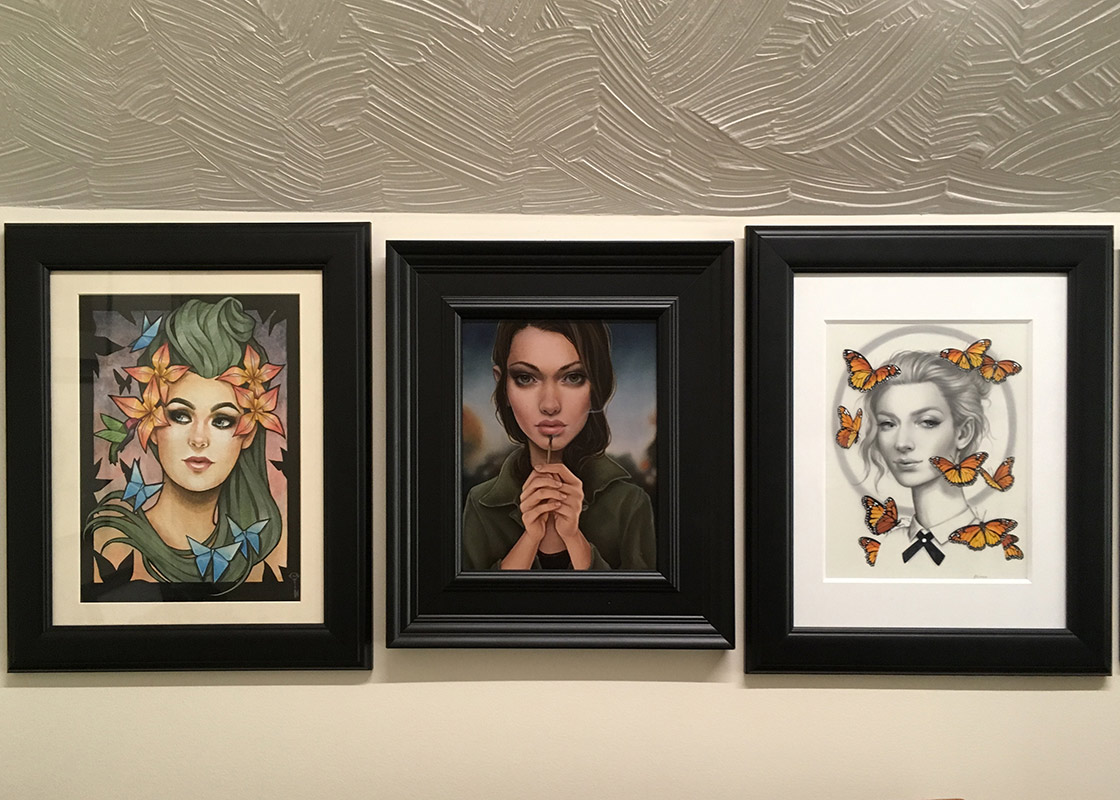 ​'Monarch' by Allison Reimold (right), now part of Kyle's wonderful art collection and pictured here beside works by Glenn Arthur (left) and Ken Keirns (centre).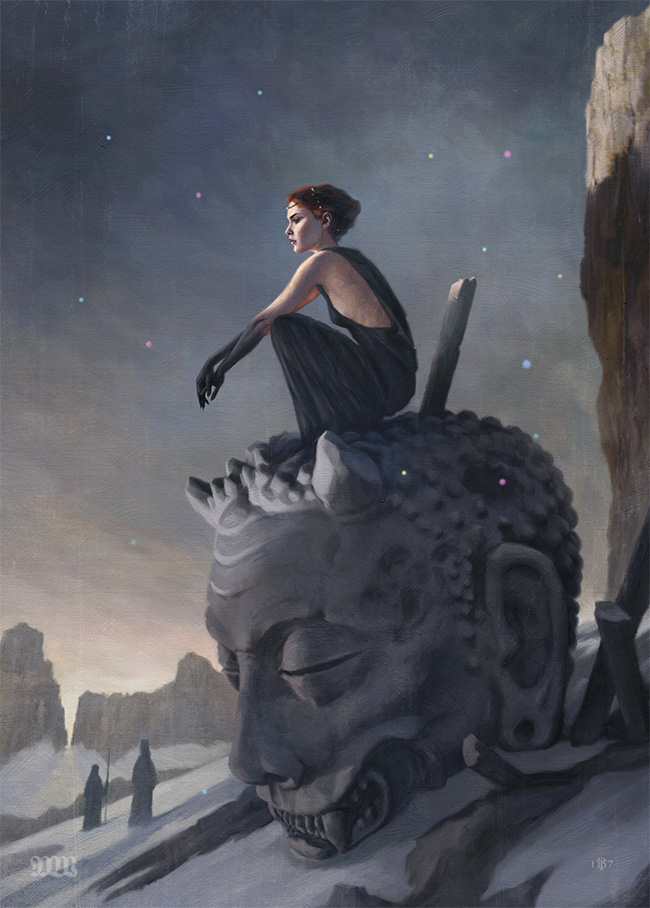 "​Would definitely purchase ​again!"
​"I fell in love with Tom Bagshaw's 'The Ash Fields' the moment it popped up on my feed. After purchasing through WOW X WOW, I was emailed by Tim Maclean to congratulate me on my purchase and to query as to whether or not I was comfortable paying the shipping fee (Australia). Tim kept me in the loop through the whole shipping process and was a real pleasure to communicate with. It took hardly any time to arrive and was beautifully packaged. Would definitely purchase from WOW x WOW again!' Sally, Australia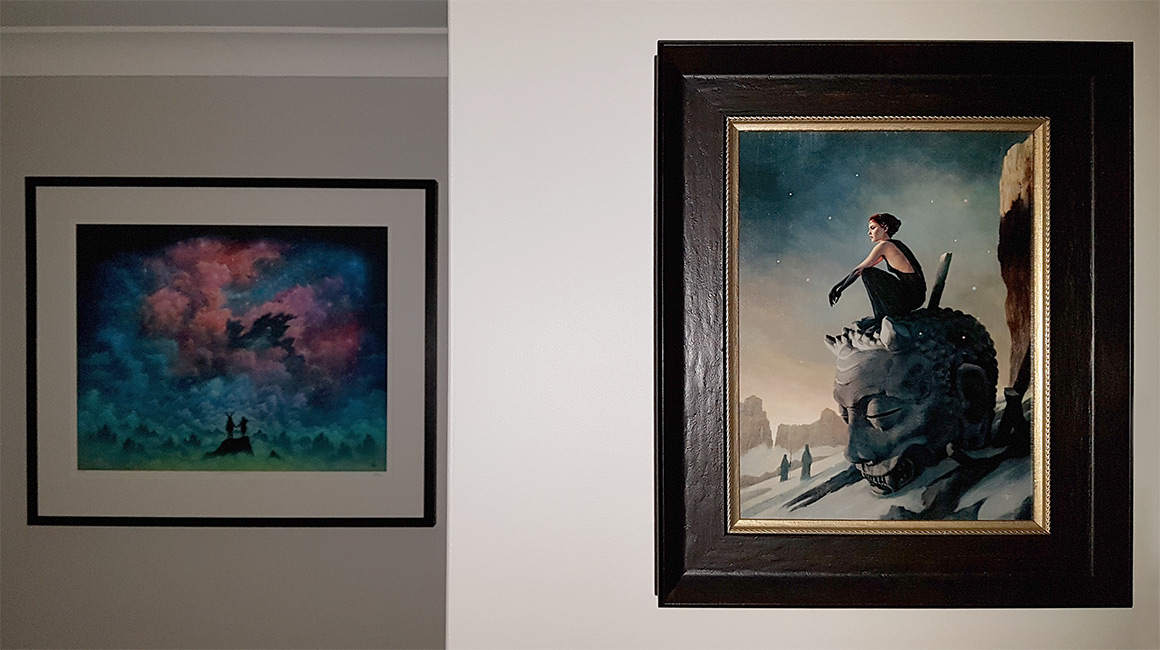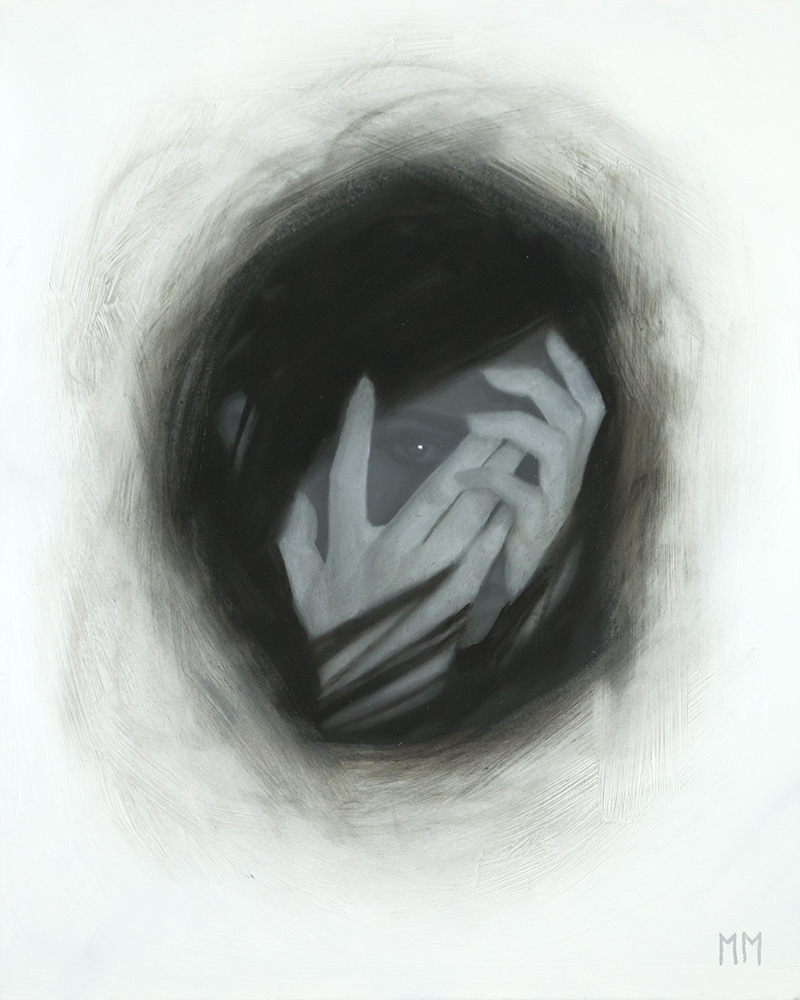 "​​…a seamless buying experience…"
​​"WOW X WOW created not only a seamless buying experience, but also offered constant reassurance through correspondence that frankly went beyond anything I've come to expect from a transaction. Their passion for art reflects in their professionalism. Great service, great value, great people." – Curt, UK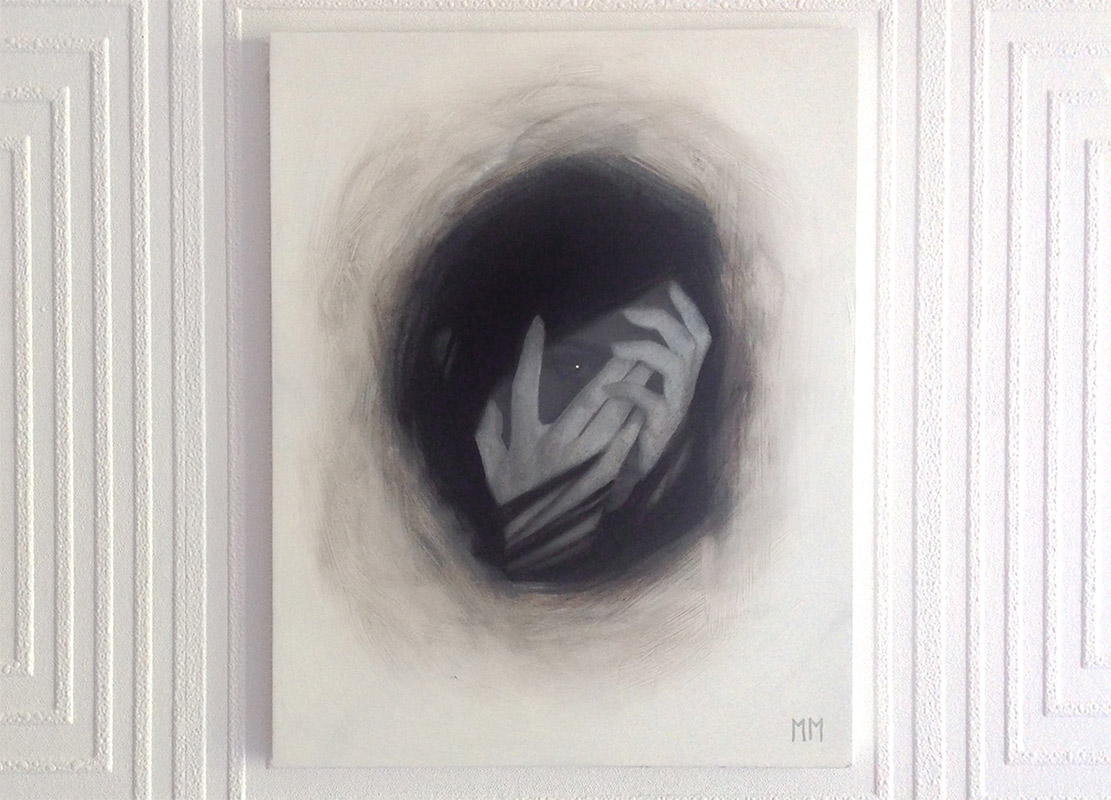 ​"…I can only praise the service."
​"As a collector I can only praise the WOW x WOW service. Finding artwork on the website is very easy and so is the purchase and paying process. But even more important is the great communication with Tim, who does an excellent job, displaying the works of gifted artists and handling the order very quickly and smoothly. You feel the passion for art in his messages and he really wants to make both happy, the artist and the collector. You can't wish for a better gallerist." – Najib Karim, Germany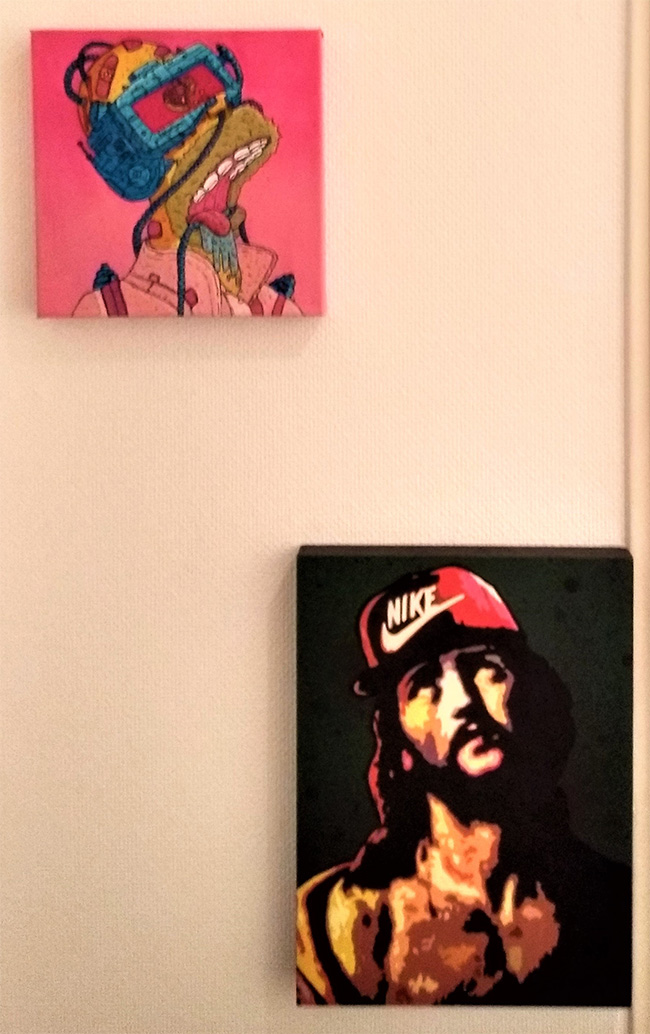 "…great help and very speedy…"
"I've followed Bang Sangho on Instagram for some time now. I've always been wanting to own some of his art, and when I was finally able to get the chance, I didn't hesitate to make my purchase. I used WOW x WOW as a third party seller and was very pleased with their service. Even though the art was sold in a different currency than mine and I didn't know the exact exchange, it wasn't a problem. I was emailed about my purchase with details of the exchange rate, information on the artist and further details on the shipping information. WOW x WOW and their customer service was of great help and very speedy with their responses. They seem to truly care about the artists they work with as well as the collectors of said art. I will definitely be their customer again soon." – Thomas Andrews, USA