Description
Beautiful Bizarre Magazine is the freshest contemporary art magazine for artists, enthusiasts, collectors and galleries. They are a unique quarterly publication that's individual, creative and cool, but always fresh and approachable. Check out BBM for: Art, Culture, Couture.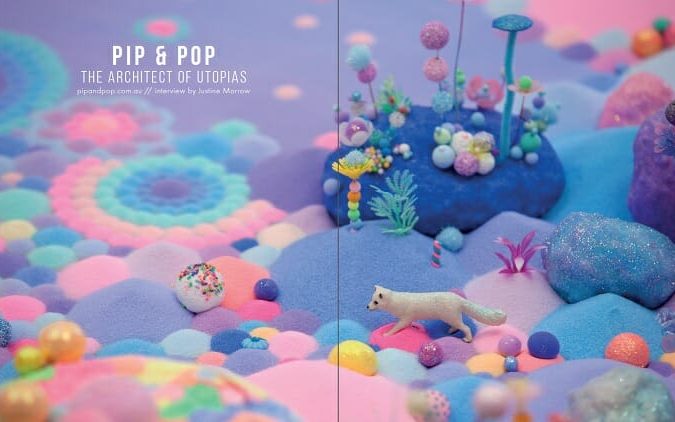 Inside Issue 21 you will discover the voices and stories of 35 visual and wearable art creatives. Hear what representational figurative art pioneer Malcolm Liepke has to say about the influence of large galleries/museums and art critics; immerse yourself in the creative practice of Andrea Kowch, learn more about Brian M. Viveros' kick ass matriarchy, and discover the sugar coated dream land of celebrated Australian artist Pip & Pop. Social media superstar, and Beautiful Bizarre designer kelogsloops takes us through the creation of an artwork from idea generation to completed watercolour, and read a deeply personal interview between fellow artists Brandi Milne and Troy Brooks. Patrick Shillenn of Arch Enemy Arts provides us with a fascinating insight into what artwork a prominent gallerist would like to add to his personal collection, learn more about our favourite wearable art brands, and so much more inside Issue 021 // June 2018.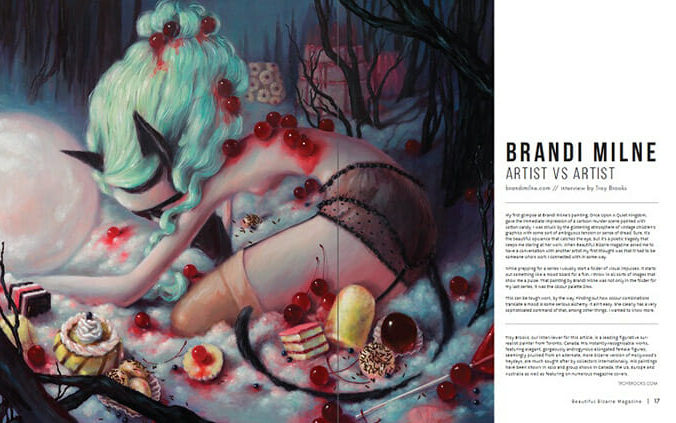 Inside Issue 021 // June 2018
Featured Interviews: Malcolm Liepke (cover artist), Pip & Pop, Brian Viveros and Andrea Kowch.
Artists Vs Artist Interview: Troy Brooks chats with fellow artist Brandi Milne.
Path to Creation: Kelogsloops shares his process from idea generation to painting completion.
Studio Visit: Casey Baugh lets us peak into his New York studio.
Featured Articles: Alex Gross, Lucy Glendinning, Kevin Peterson, Peca, Iva Troj, Jenny Boot and Janne Kearney.
Curator's Wishlist: Patrick Shillenn of Arch Enemy Arts shares what he would like to add to his personal collection.
Artist Snapshot: Caitlin Hackett, Adipocere, Scott Radke, Daniel Dust, Andi Soto and Laura Colors.
Some of our Favourite Things: Beautiful Bizarre's favourite wearable art brands including, Agnieszka Osipa, Nika Danielska, Lory Sun, CEXN, Breath & Stone and Heart of Bone.
Join the Tribe: Instagram #beautifulbizarre community feature including, @cultureofthecraft, @bserway, @diegoidef, @stonesparrowdesign, @laurenmarxart, @tanyashatseva, @naranjalidad and @hallieartwork.