Description
Beautiful Bizarre Magazine is the freshest contemporary art magazine for artists, enthusiasts, collectors and galleries. They are a unique quarterly publication that's individual, creative and cool, but always fresh and approachable. Check out BBM for: Art, Culture, Couture.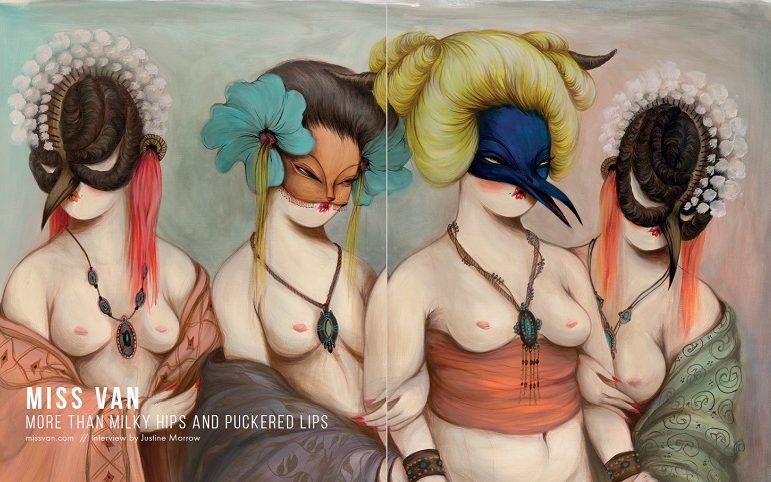 Inside Issue 023 you will discover the voices and stories of 40+ visual and wearable art creatives. Hear what street and gallery artist Miss Van has to say about overcoming challenges; read about the Beautiful Bizarre Magazine Art Prize 2018 Winner Daniel Bilmes, learn more about Kathrin Longhurst's powerful feminist messages, and discover the evocative black and white world of Brittany Markert's analogue photography. Follow Sheri DeBow and her intricate process in creating one of her unique art dolls in Path to Creation, and read a deeply personal interview between fellow artists and friends Redd Walitzki and Kindra Nikole. Gary Pressman, Director of Copro Gallery provides us with a fascinating insight into what artwork he would like to add to his personal collection, learn more about our favourite wearable art brands, and so much more.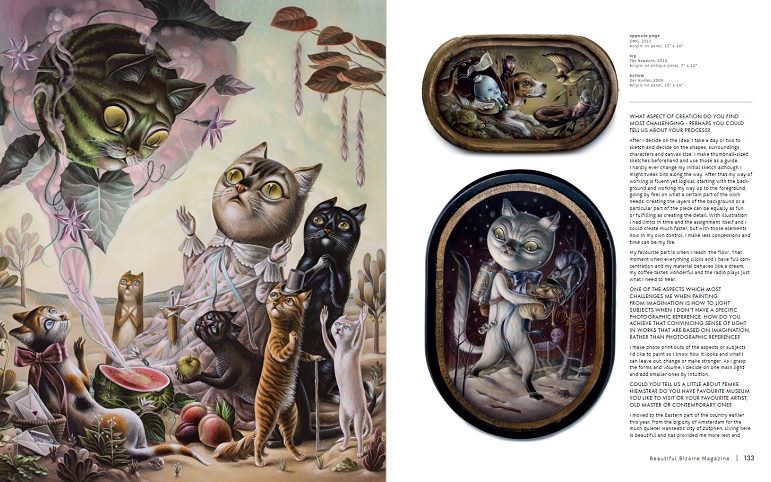 Inside Issue 023 // November 2018
Featured Interviews: Miss Van (cover artist), Femke, Kathrin Longhurst, Adam Miller
Artists Vs Artist Interview: Kindra Nikole interviews Redd Walitzki
Path to Creation: Sheri DeBow takes us the through process of creating one art doll
Featured Articles: Brittany Markert, Daniel Bilmes, Joanne Nam, Marie Larkin, Ewa Pronczuk-Kuziak, Miles Johnston, Scott Hove
Curator's Wishlist: Gary Pressman, Director of Copro Gallery shares what he would like to add to his personal collection
Lookbook: Kris Kuksi
Artist Snapshot: Kit Mizeres, Orphne Acheron, Jessica Tremp, Sam Yong, Harumi Hironaka, Alexander Berdin-Lazursky
Some of our Favourite Things: Our favourite wearable art brands including Ashely Rose Couture, Candice Angelini, Elysian Fantasy Artistry, Au-Contraire, Phillip Valdez, Ivy Design.
Join the Tribe: Instagram #beautifulbizarre community feature including @chamasen23, @raqmo, @kmyechan, @nandrysha, @zienna_zienna, @nekroxiii, @jonchingart