WOW x WOW Gallery proudly presents Parallel Truths. Opening on wowxwow.com at 7pm BST on 5th June and running until 26th June, the exhibition features over 40 incredible international artists and consists of more than 50 fabulous artworks.
We may never meet the artists whose work we so greatly admire. We may never have the opportunity to learn first-hand about those works that stir our emotions and thoughts so deeply. We may live in times, places and cultures that differ vastly from those of the creator's, and our opinions and worldviews may be poles apart. The meanings and concepts we derive from their artworks may be discrete or differing from the artist's original intentions. However, through their work we are connected on a fundamental level as human beings, and the fact that their creations speak to us, shows that these connections wield the power to transcend many boundaries. Our interpretations of artworks carry forth the relevance of those creations to future generations. And while these interpretations may vary, they are all valid. They all run alongside each other, in possession of their own truths; 'Parallel Truths'.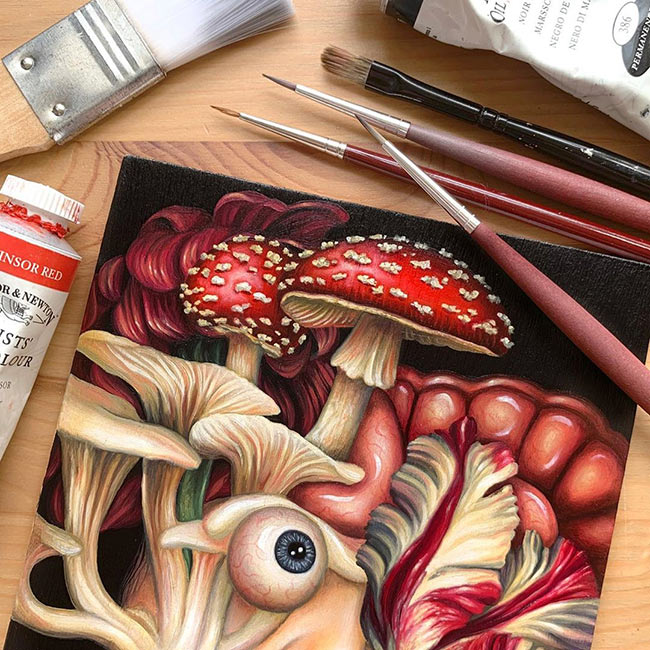 As always, we'd really appreciate you spreading the word to anyone that you think might be interested in the exhibition. We're super excited about the work we've received for Parallel Truths, and we hope that you enjoy the show!
If you're interested in receiving the Collector's Preview, please email us at info(at)wowxwow(dot)com. Thank you.
Participating Artists:
David Álvarez | Jenna Andersen | Nicolás Arispe | Thomas Ascott | Adam Augustyn | Paul Barnes | Bayo | Kaitlin Beckett | Rim Bitik | Emma Black | Ally Burke | Matt Byle | Edward Cao | John Casey | Jeff Christensen | Hilary Clarcq | Michael Dandley | Nam Das | Gabi de la Merced | Jialun Deng | Robert Deutsch | Ejiwa 'Edge' Ebenebe | Brad Gray | Luca Ledda | Alice Lin | Jamie Linley | James Lipnickas | Marina Mika | Monika Mitkute | Lira Morina | Niky Motekallem | Heiko Müller | Johannah O'Donnell | P54 | Dolce Paganne | Jeannie Lynn Paske | Olga Ponomarenko | Nadia Rausa | Dusty Ray | Marc Salamat | Brian Serway | Aof Smith | Andi Soto | Peter Striffolino | Vhox | Joanna Viheria | August Vilella | Edith Waddell | Jamie Wells | Sri Whipple
Flyer image: 'Pandemonium' by Luca Ledda