Chrystal Chan was born and raised in Northern California. Being fascinated by the spiritual world since the age of seventeen, the majority of her works present subjects in metaphorical situations that are derived from visions, supernatural experiences, and beings. Each piece is connected to the supernatural, as it is received in vision or direct interaction with the spiritual dimension.
In March 2014, Chrystal was diagnosed with an autoimmune disease that caused immense nerve and joint pain throughout her entire body. It was so intense that she wasn't sleeping and had complete loss of appetite. There was no known cure and doctors said Chrystal was meant to die in about a year. Then, God intervened. He led her into a new type of prayer and meditation called 'Breath of God'. This prayer restored her health at skyrocket speed. He led her into an immense amount of supernatural experiences like trances where she would feel physical manifestations of the Holy Spirit such as heat, numbness, literal feeling of waves of love passing through her heart, angelic interactions, and interactions with Christ and God Himself. By March 2015, at a doctor check up, they couldn't find a single trace of Chrystal's illness. Since then, God has also led her to open a healing ministry called, 'Blue Canopy'.
Chrystal has featured in numerous exhibitions and publications internationally as well as composed music for a Sundance nominated short film. Notable galleries include CoproGallery, Dorothy Circus Gallery, and Last Rites Gallery. She has also been awarded semifinalist for Bombay Sapphire Artisan 2016, 'Best Adult Book Cover' from The Art Order and she has also been an official selection of Spectrum 20 and 21.
"It was a small town, so everyone in the neighborhood knew each other. I'd often visit my neighbor to look at their farm animals and two beagles. We even had a group of cowboys in our high school because there was a rodeo in town. I lived in an area with a lot of rolling hills, and a lake. Often you'd see random wild animals like deer, raccoons, opossums, snakes, small wild cats, and once even a wolf! The environment influenced my work because I often find myself painting animals that symbolize human nature. Also, I frequently paint forest areas and dry grass that are pretty similar in feeling to the area around that lake." – Chrystal Chan (Platinum Cheese)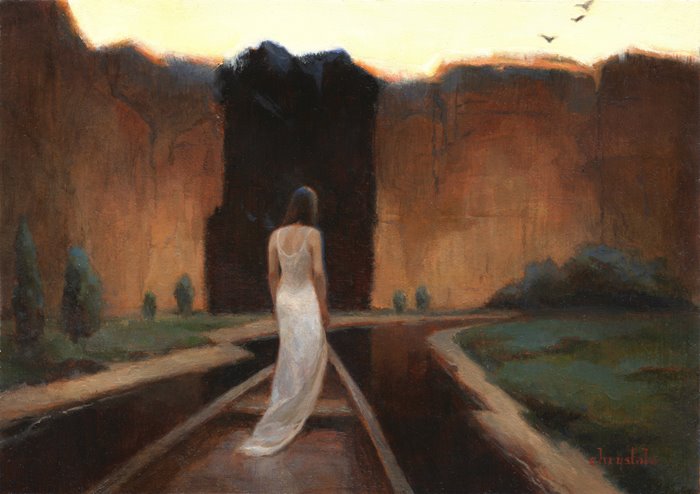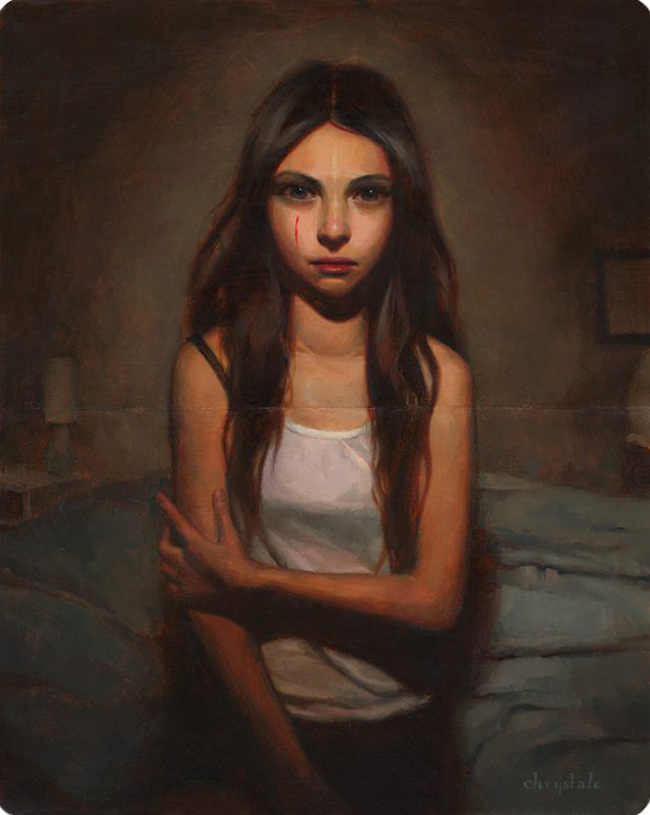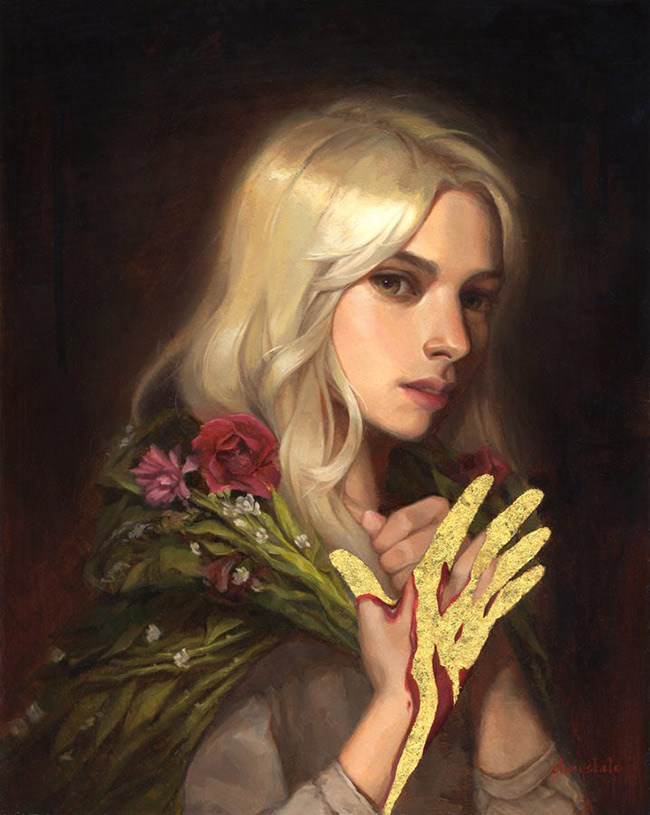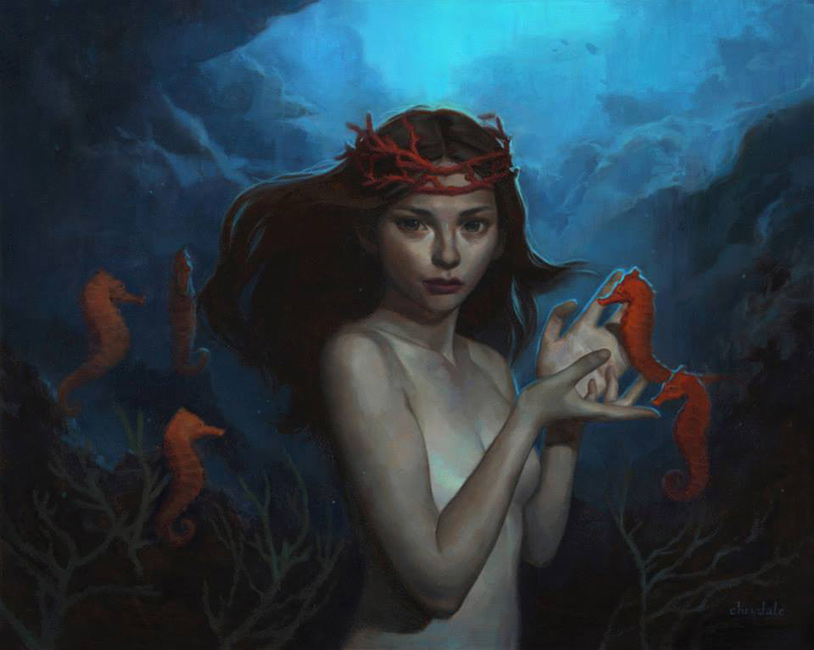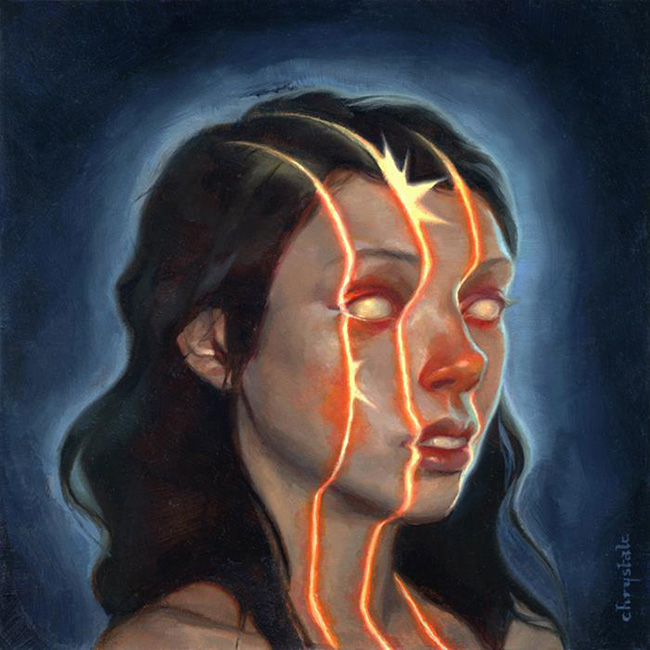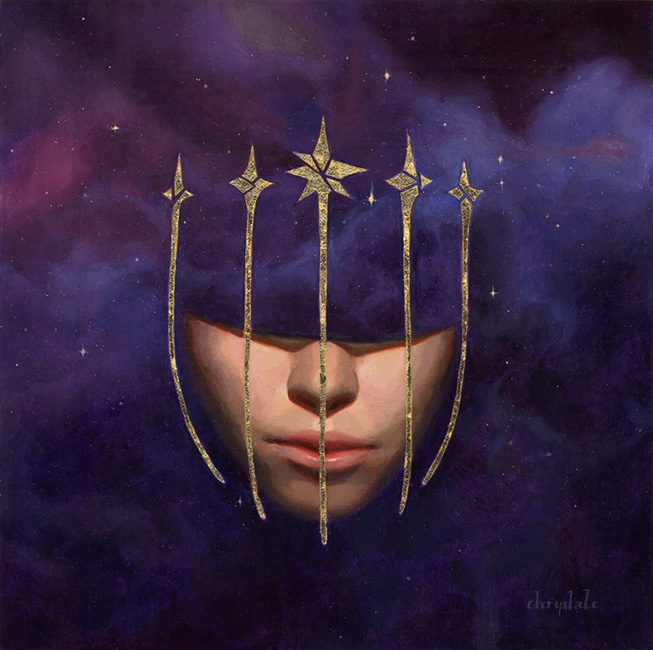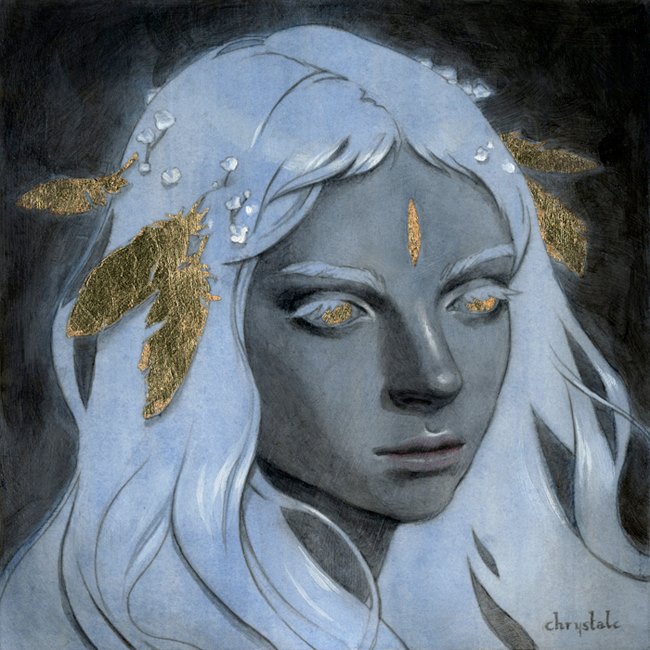 Save
Save
Save
Save