James Rawson was born in 1989 and currently lives and works in Norfolk, England as a postmodern pop artist. Predominantly working in the medium of collage and painting, Rawson found no inspiration in the beautiful Norfolk landscape he grew up in; instead, the landscape of pop culture fed his artistic drive.
James' work blurs the boundaries between collage and painting, using preparatory paper collages as reference for his larger paintings. He aims to reflect the multi-layered visual experience we all live in. Appropriating the very images that have become implicit in our society, his imagery disturbs our sense of reality and confuses our perception of popular culture.
Rawson's paintings address some of the most important issues of the last 50 years; over consumption, greed, inequality and life as a spectacle. His images scream at you – there is no room for prevarication. It deals with the ubiquity of advertising, sex selling everything, fast food and TV as the drug of a nation. So perhaps you don't like what you see, the bawdy reality, the cheap thrill, the constant accumulation of sweet things, processed and plastic things to unnatural things: but it doesn't take away from the fact – it's the truth.
James completed a BA Honors in Fine Art at Loughborough University in 2011.
"The thing you have to remember is, I use found imagery as the source for my paintings. The reason they represent the stereotypes that they do is because of what is out there in the mainstream media. Only by removing them from their original context and jumbling them up with other images can we expose the ridiculousness of what pop culture has become and offer it up for greater consideration.
I guess when you make work about society, you inherently have to grossly generalize groups of people. I make work about what I see in Western society, a kind of overview. It would be an absurd task to make works about all different individuals/groups in our society; even if you tried, I'm sure you would unknowingly miss someone out. I guess, in a funny way, if someone did feel like my work over looked him or her then they should revel in the fact that they aren't represented here. Surely, it's good that they didn't fall into the sinkhole along with everyone else? Of course, there are whole groups of people that these things don't apply to, and I know that." – James Rawson (Empty Kingdom)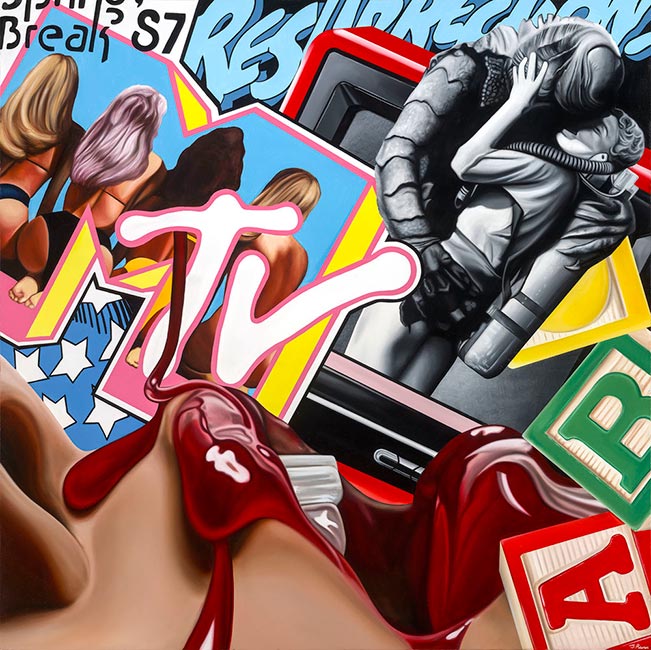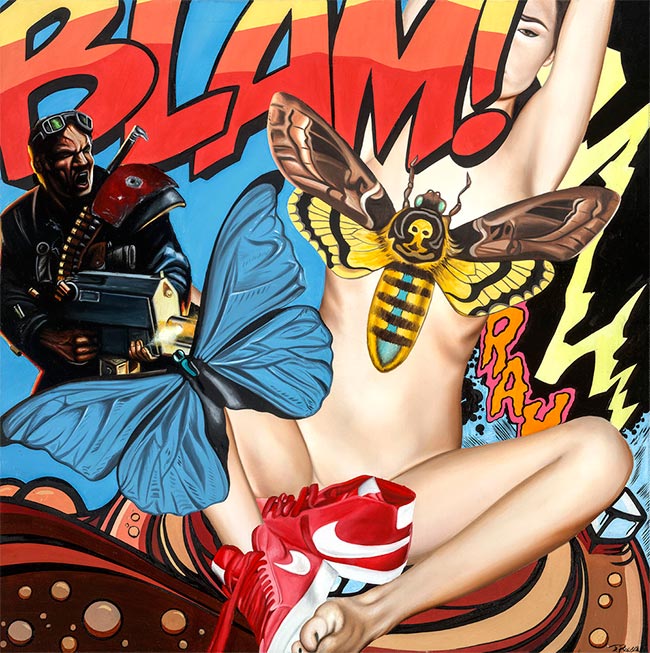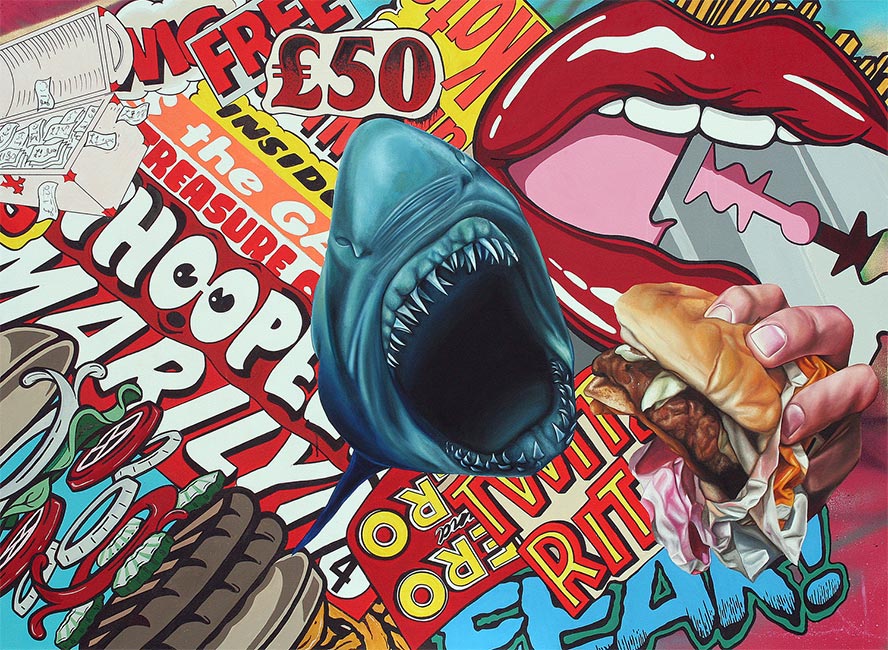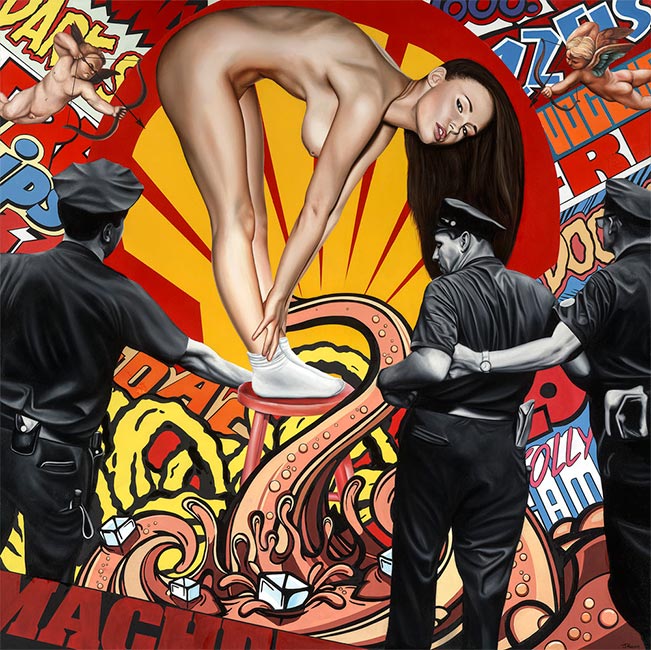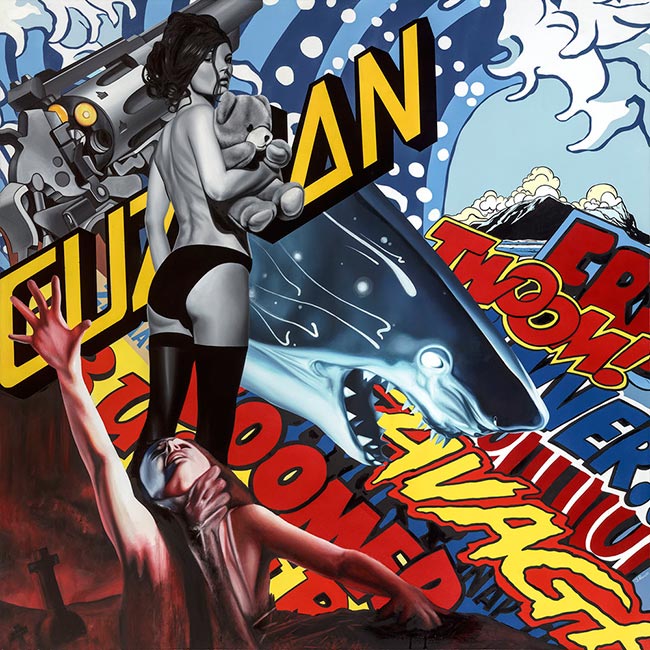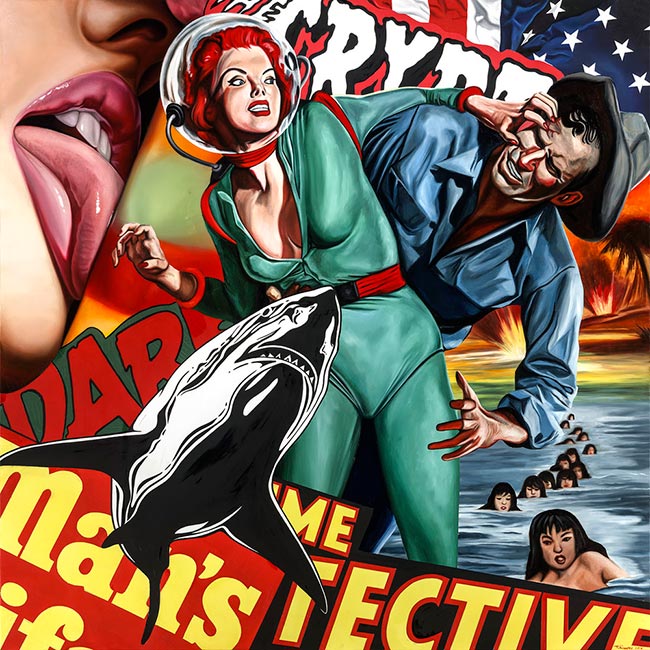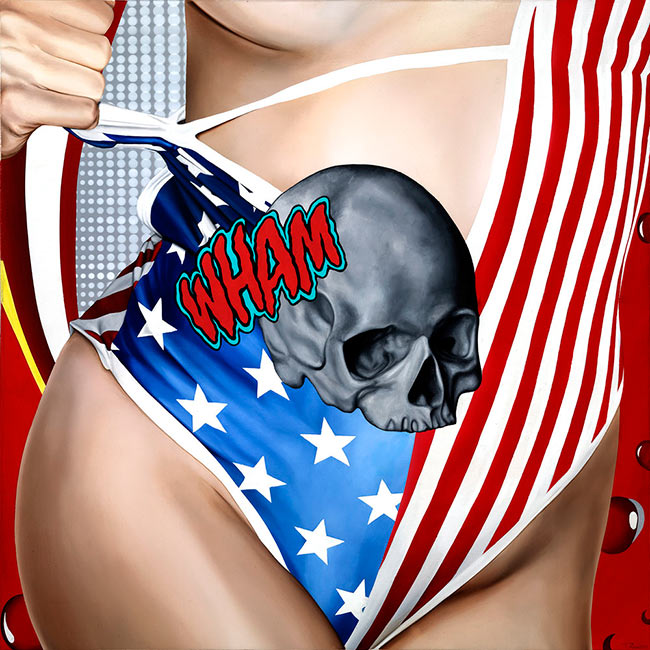 Save
Save
Save
Save
Save