Born and raised in San Francisco, Kristen Liu-Wong left home at the tender age of 17 for Brooklyn, to attend Pratt Institute where she would major in illustration. Since graduating in 2013, she has shown extensively in numerous galleries on the east and west coasts and some places in between and beyond.
Her work blends everyday occurrences from her life in Brooklyn with abstracted nightmares and crude humor. Trained as an illustrator, she tries to tell a story with every piece she makes, developing a personal and slightly sinister narrative within each painting. Using candy colors, heavy patterning, and tight compositions, the work draws inspiration from American folk art, the cartoons she watched as a kid, and her appreciation for architecture. She is always striving to make work that is highly personal but altered enough to allow individual interpretations to be applied to every story she paints.
"I've always loved animals and they've been such a comfort in my life. I think it's important that I portray them in my made-up world since they're a large part of my real world. Animals can also have these longstanding symbolic meanings which add another layer to the image.
I've been painting a lot of snakes lately, not just because that look great but also because they represent so many things: evil, sex, knowledge, danger. One snake brings up all those ideas in someone's mind when they see a girl caressing it.
I think animals should be more respected so I usually try to portray them as powerful in their own way. They usually act as loyal companions or a comforting presence to a figure. Sometimes they're protectors too. If they are being preyed upon, I try to use that to show how cruel it is to hurt someone that is so vulnerable." – Kristen Liu-Wong (Vice Magazine)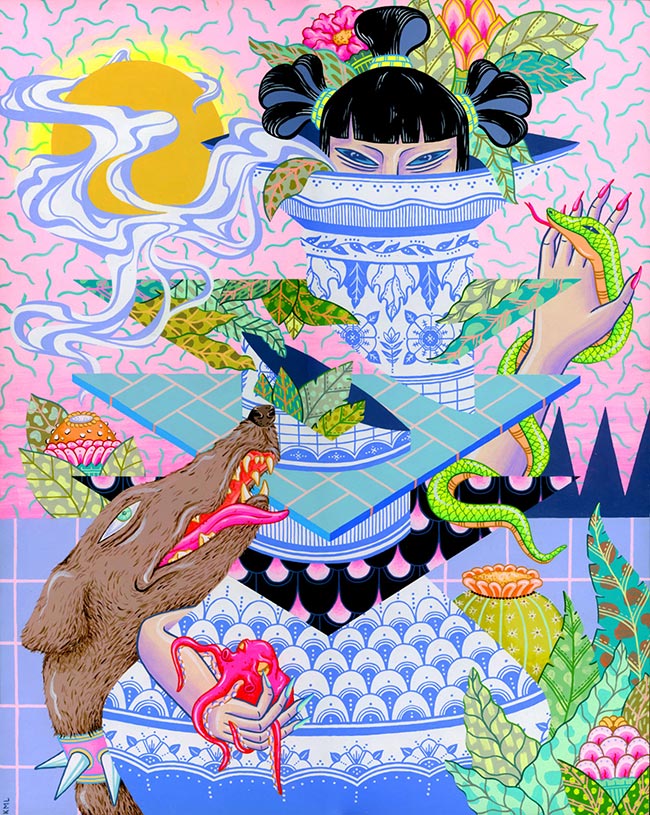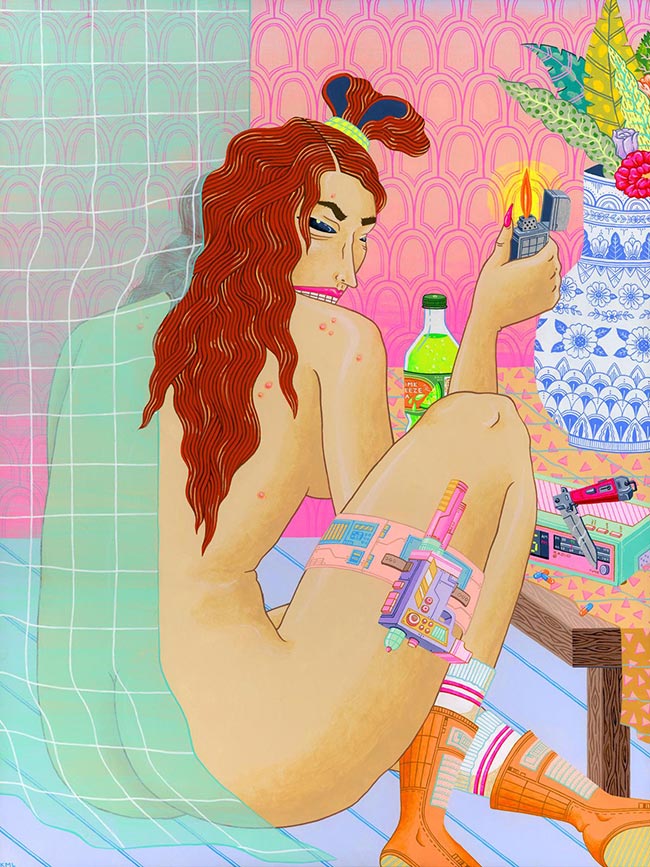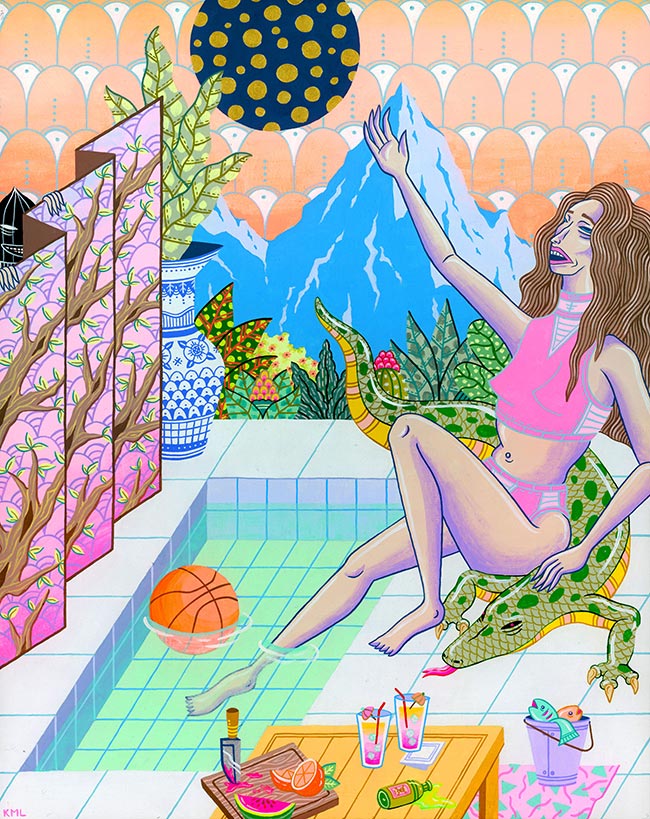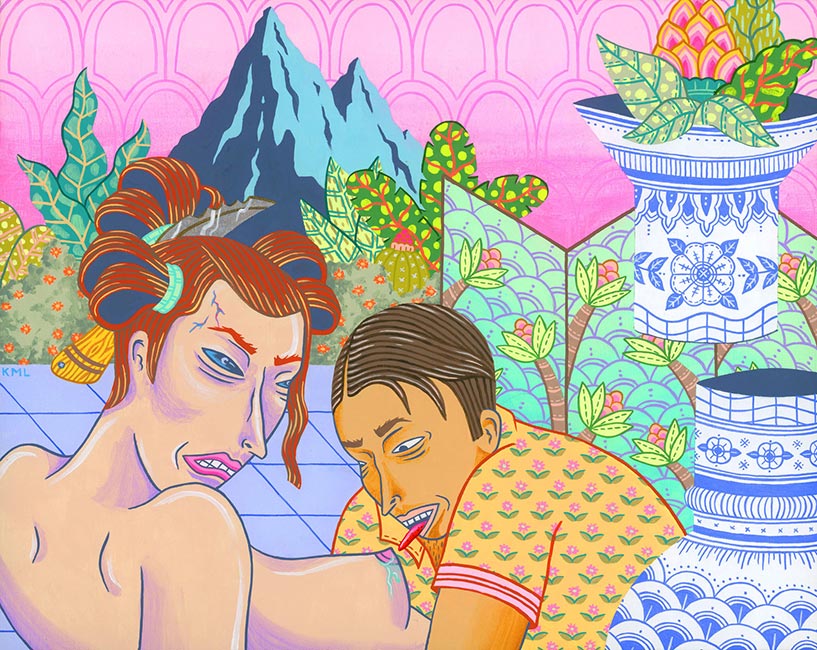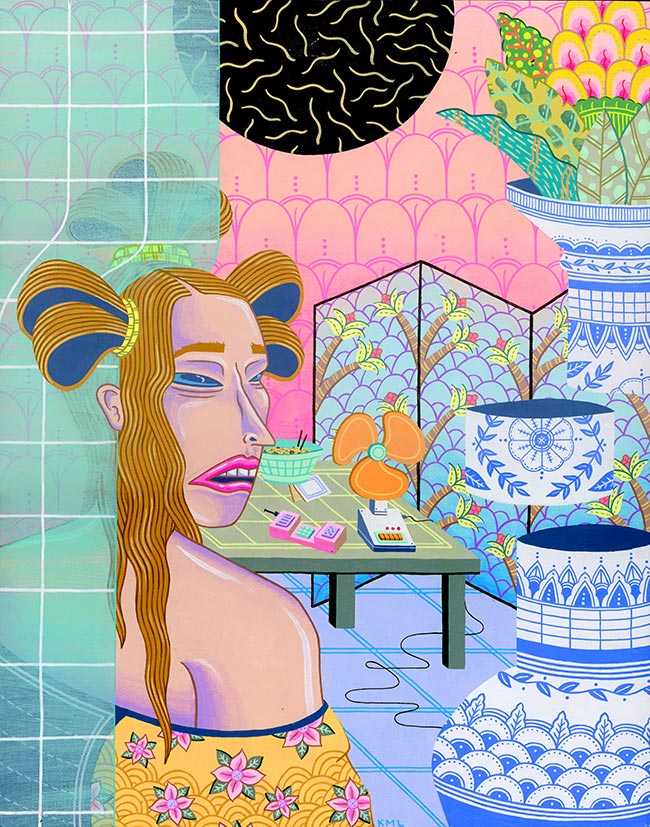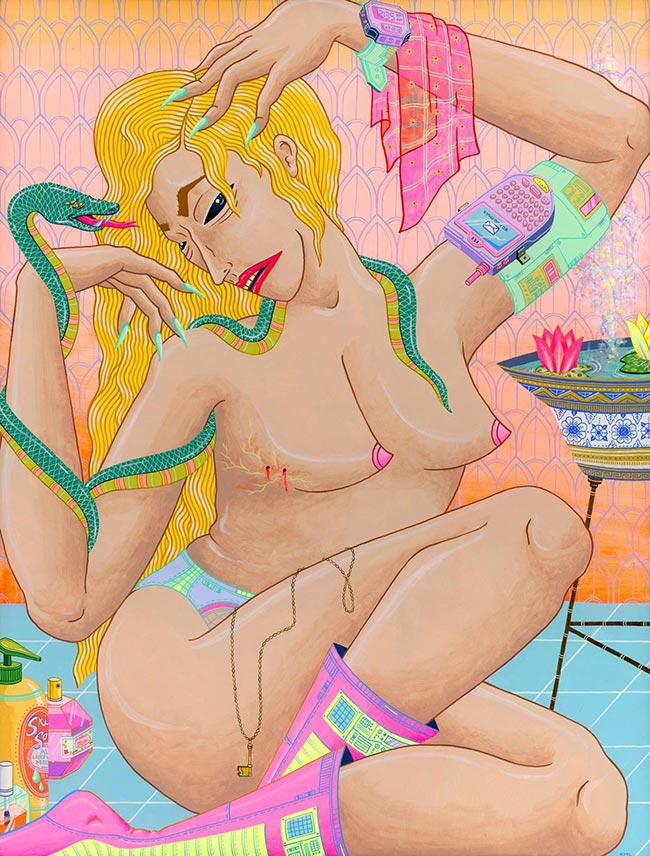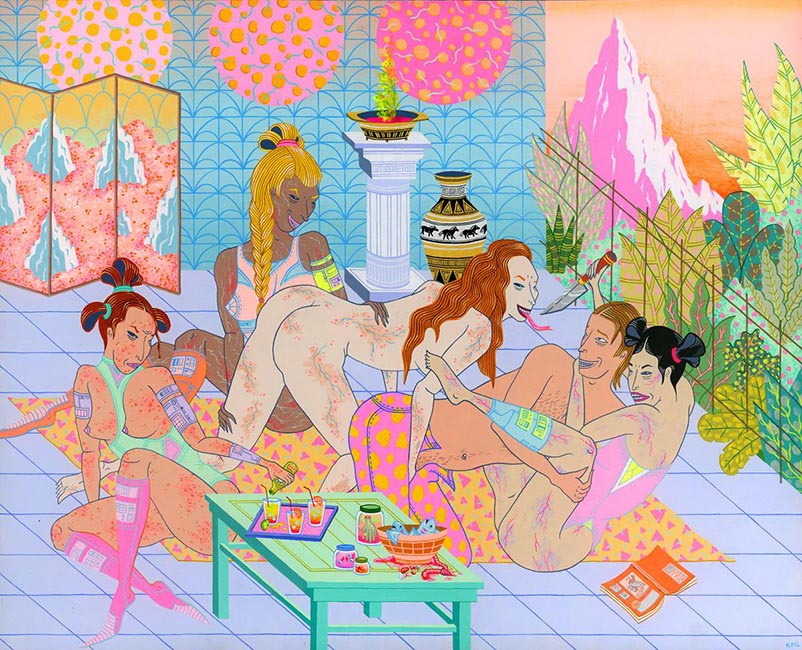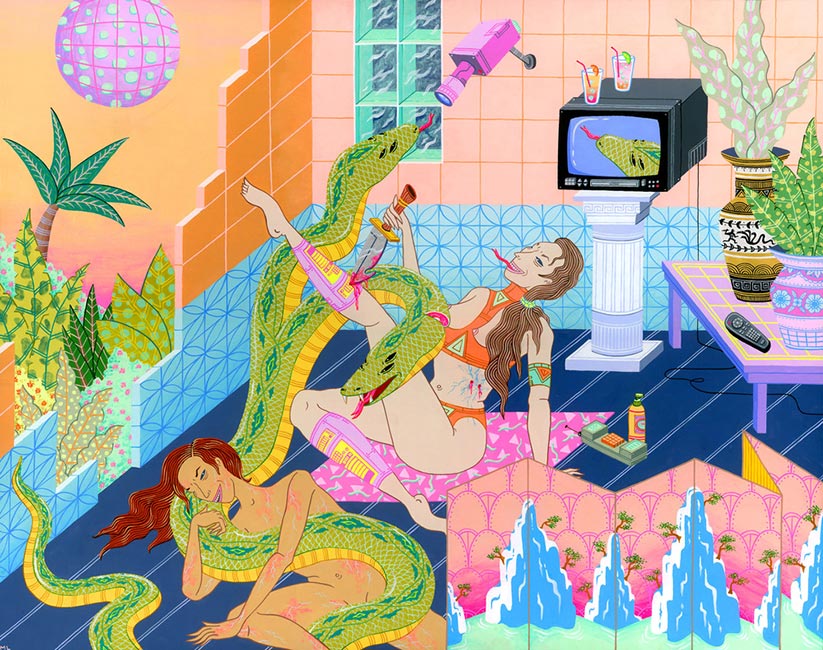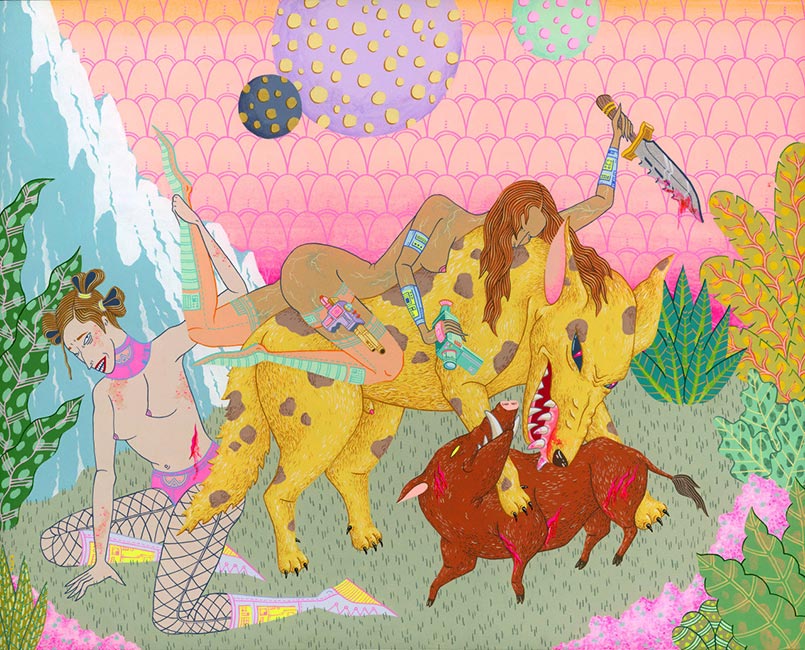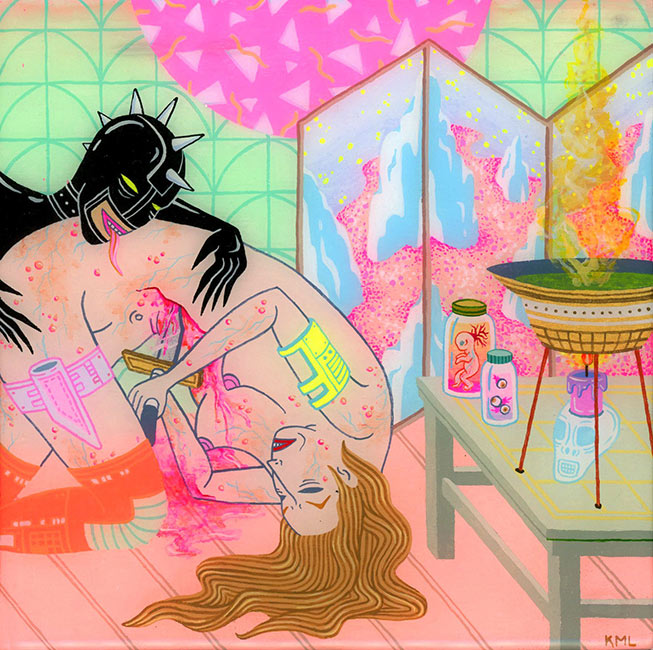 Save
Save
Save
Save
Save
Save
Save