'What Does That Say About Me?' by Greg 'Craola' Simkins
Do you remember the first time you saw a giraffe? It was your first trip to a zoo, and the books and TV animal shows couldn't compare to the experience. It was the real thing. Flocks of flamingos, monkeys swinging around their cages, snoozing lions, hippos, tigers and bears, and then you walked up to the giraffe enclosure, for some reason you were able to get a bit closer to these storied creatures at the zoo. They are one of the largest creatures in the world, yet hold little threat, so as you sat on your fathers shoulders, one slowly wanders up close and investigates the little face and hands reaching out earnestly towards it. That excitement and that feeling of seeing this phenomenal creature for the first time is what has sparked so much of my creative juices over the many years I've been drawing and making art. What other firsts are there to witness? Are there creatures unseen by the world just inside my imagination that I can share and that can become that amazing "first" for someone out there? I feel like it is my duty to carefully render the ideas that dance out in my sketchbooks and journals. It's like they deserve a life of their own, perhaps a story and a world to live in as well.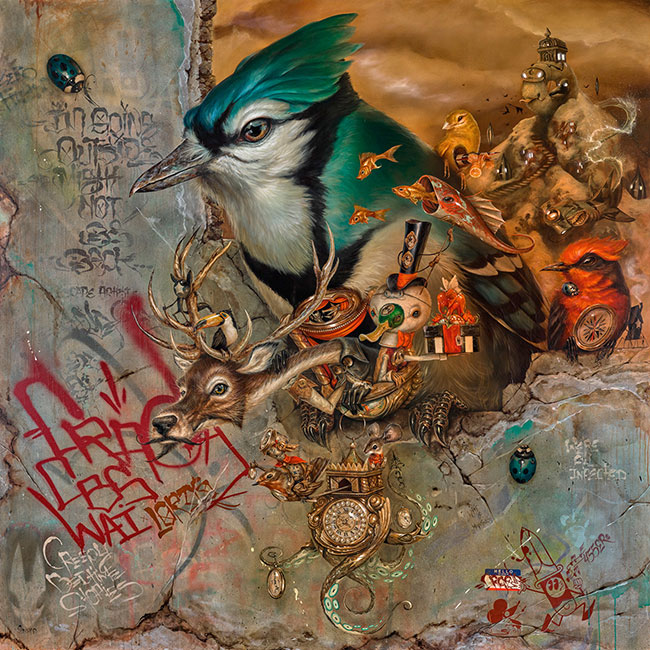 Enter the rabbit-hole and the wardrobe. Get swept away in a tornado or some fairy dust as you are off to Never-Neverland and Oz. These wonderful creatures now have a home and it only feels appropriate to call it "The Outside", as it is outside of our world. Things that exist only in our imaginations make sense there. Knights on a mission ride on the backs of enormous bluejays, fish guide the way as they fly alongside geese and owls. It is dangerous there and important to make friends and try to fit in. The hidden clues and notes from others find their way to you in the form of letters, striped gift boxes and keys.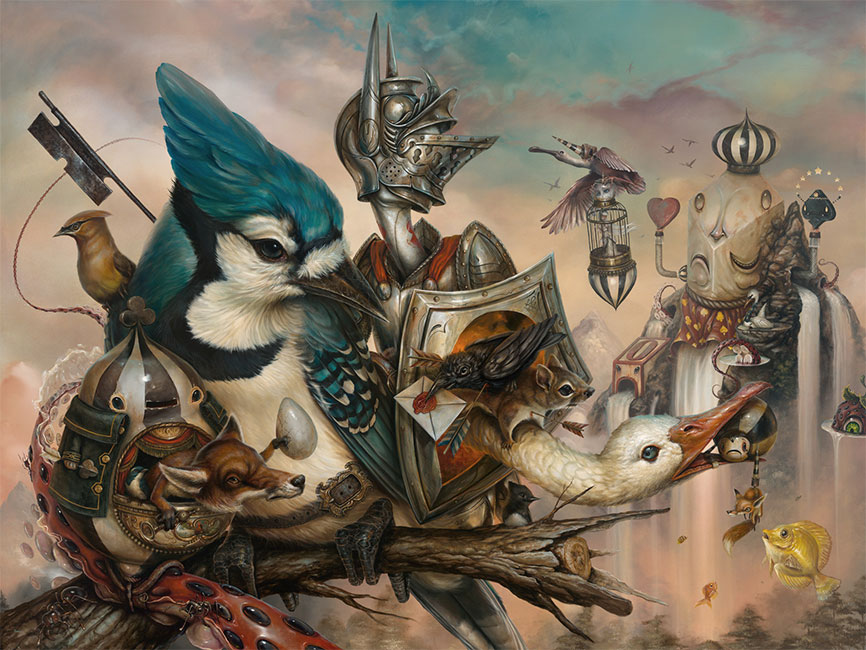 When I turned 17, I was given an opportunity to learn to paint these ideas that I had kept hidden in sketchbooks for so many years. Graffiti, by nature, is large and in your face. You aren't allowed to keep it entirely to yourself. It became an evolution for me to come out of my insecure shell of awkward adolescence and explore the ideas that were now on display for a wider audience than just myself.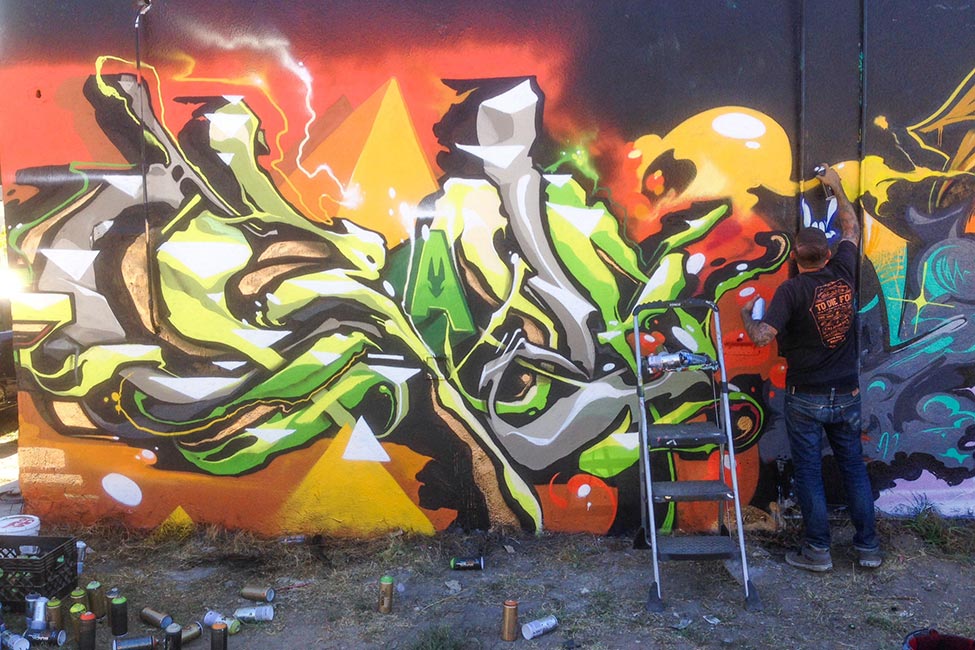 Spray painting walls became the drive to educate myself and become more acquainted with the various mediums and techniques that would make the stories and characters more appealing to the eye. It's been a long journey of tirelessly painting and making mistakes and learning from those mistakes. A journey that I've realized will never end as new things, in these art forms, are opened up on a daily basis. I have been blessed and lucky enough to experience these "firsts" over and over in my career, be it bringing to life a brand new creature, like a strawctopus, or learning a new technique or medium, like acrylics or charcoals, that breathes new life into my overactive imagination.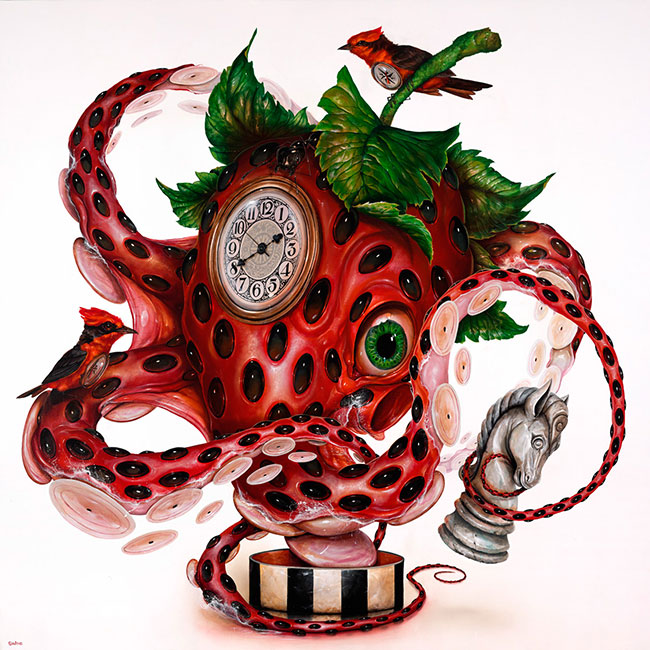 Making art has always been a fluid extension of who I am, a spill-over, mish mosh of the noise inside my head. I do it mainly for myself, to see exactly what these things would look like and have them take up residence in a real space in our world. Many people make art for many reasons, but like fingerprints, each person's creations have a uniqueness to themselves that identify in part who they are. I fearfully look at some of my paintings and wonder, "what does that say about me?"
Greg 'Craola' Simkins solo exhibition 'Beyond Shadows' opens up May 21st at Merry Karnowsky Gallery and Launch LA (KP Projects) in Los Angeles. For more info, visit imscared.com
Greg 'Craola' Simkins – WOW x WOW Interview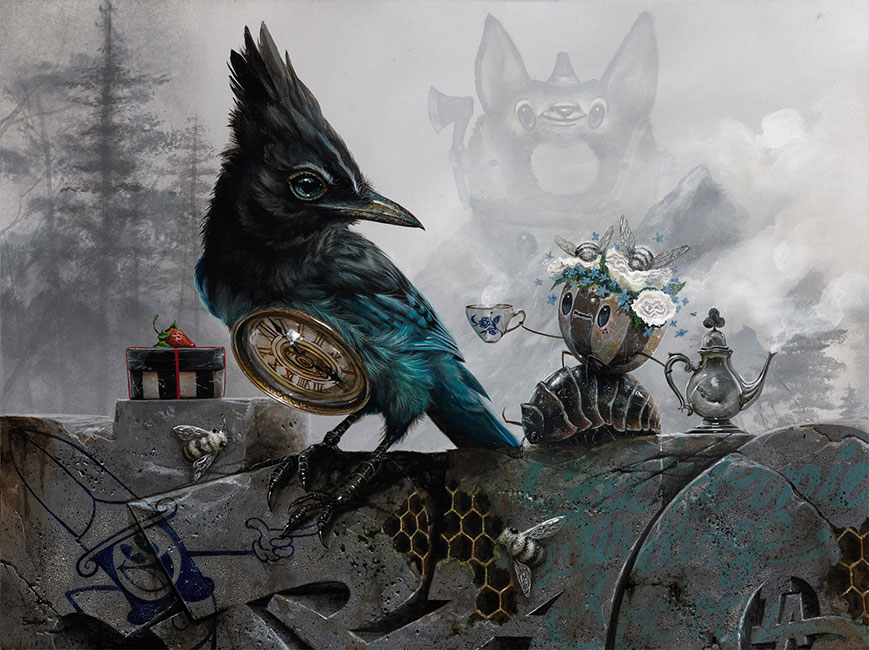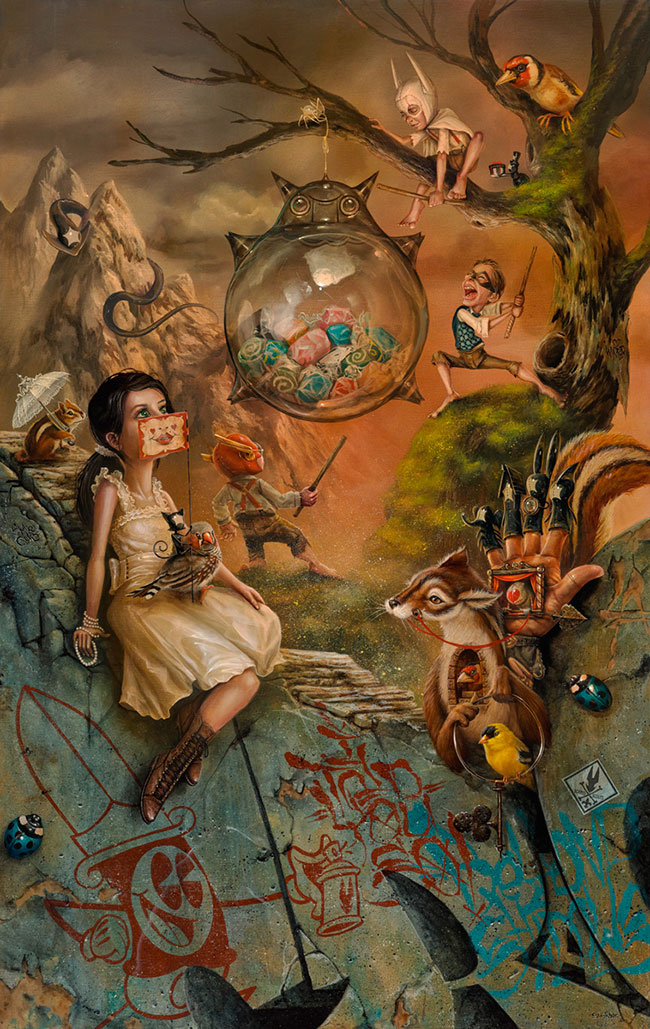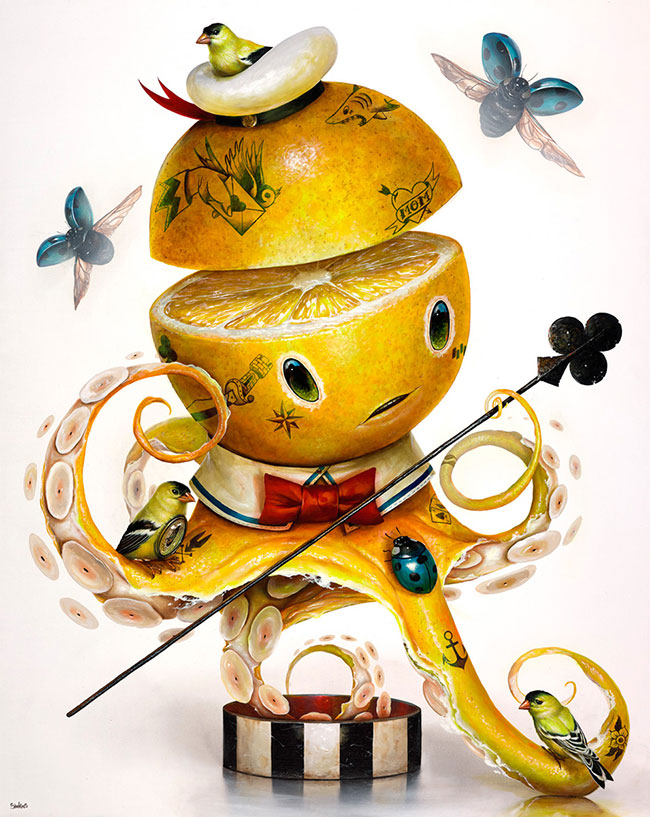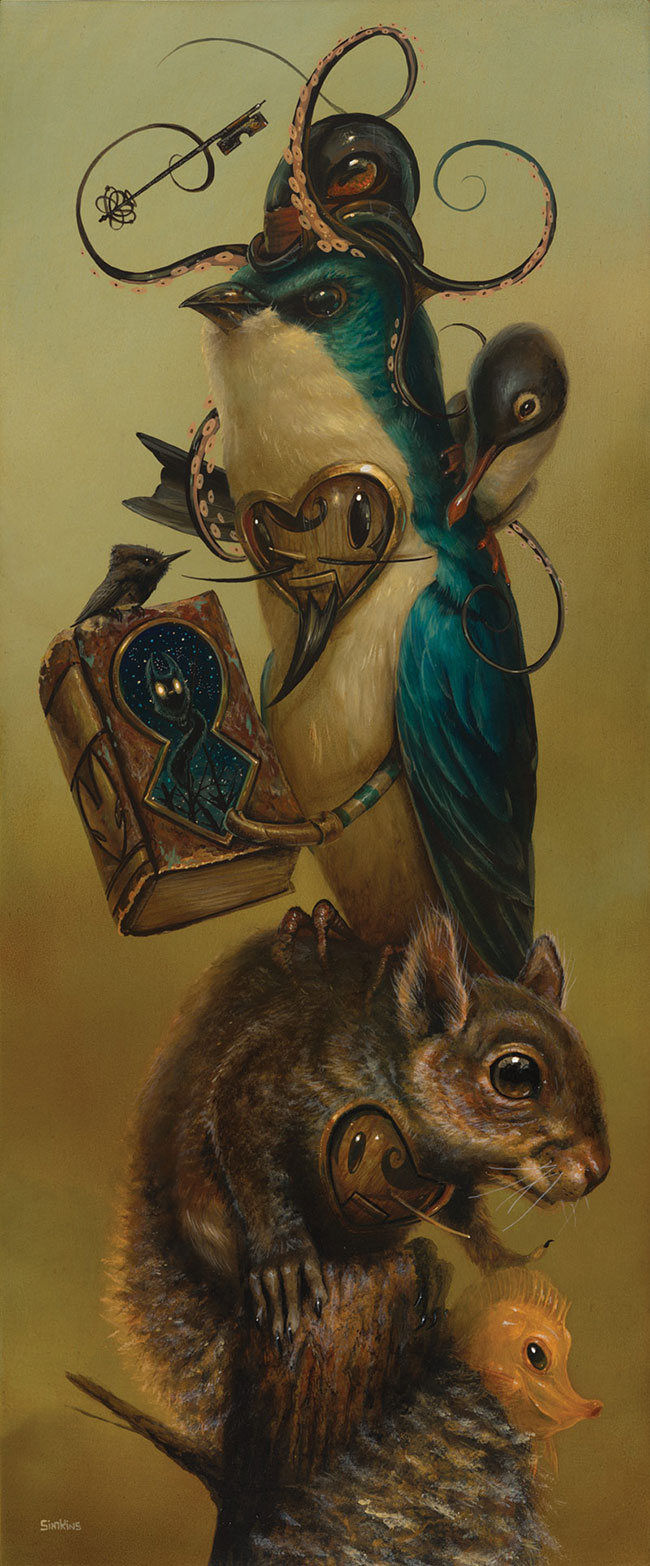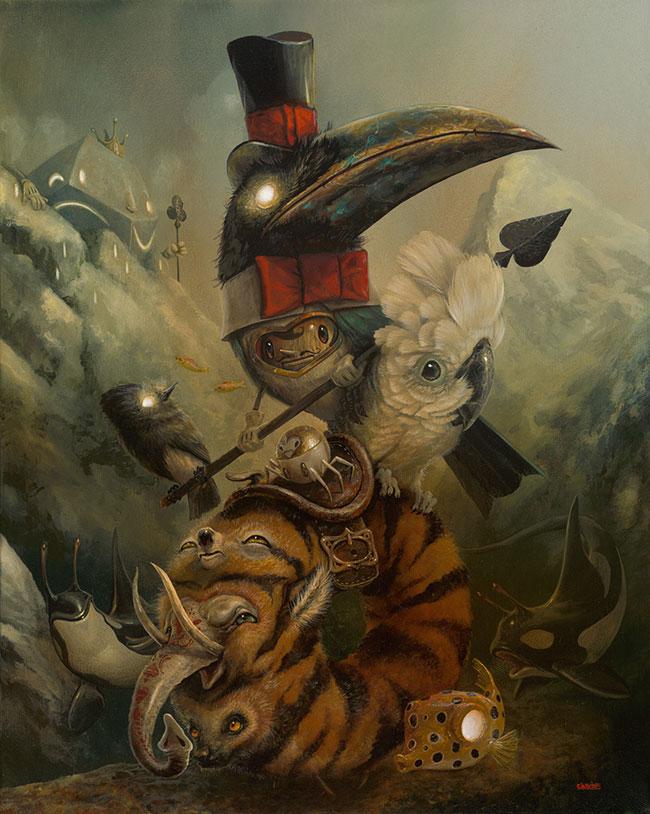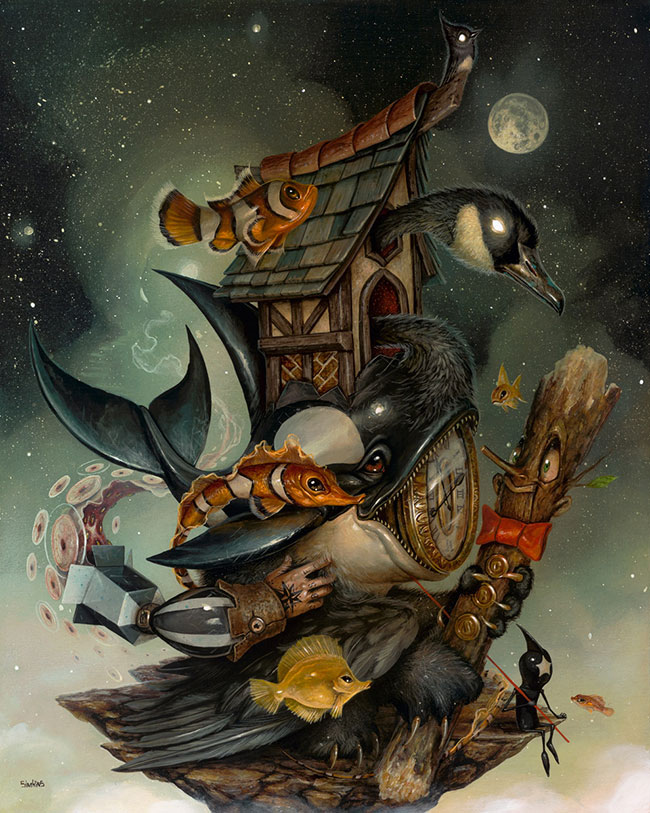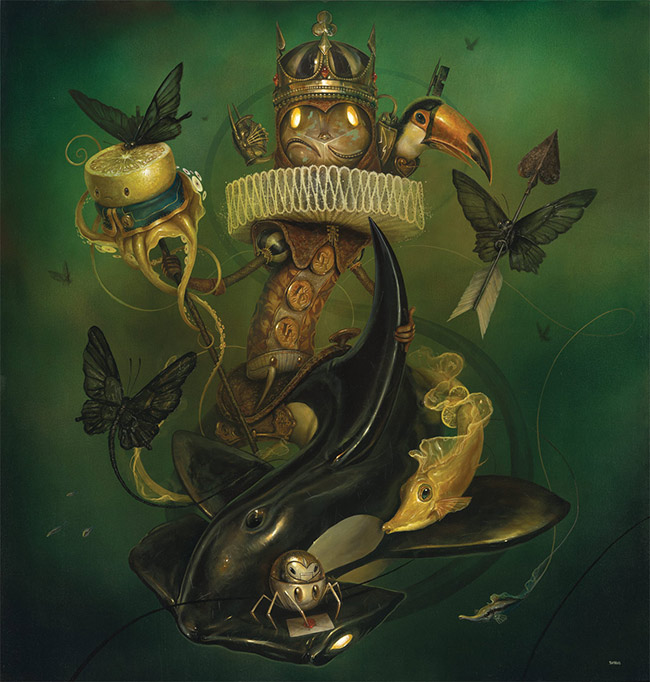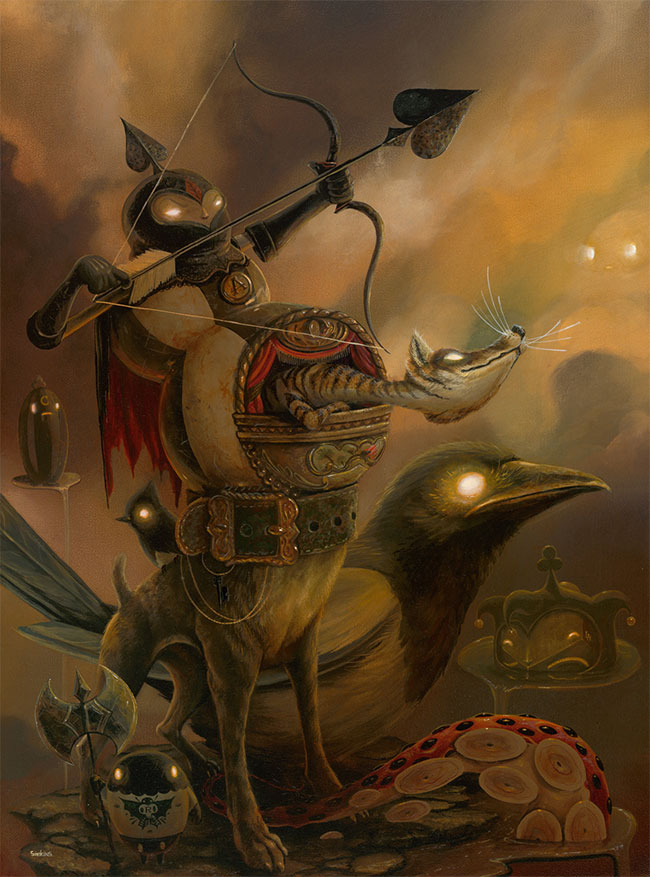 Save
Save
Save