WOW x WOW Gallery proudly presents Echo all the Worlds. Opening on wowxwow.com at 7pm GMT on 3rd June and running until 24th June, the exhibition will feature incredible original artworks by more than 60 super talented international artists.
The word 'world' is broad in scope and can refer to a particular realm, domain, state of existence or even a way of life. As human beings we create and experience many different worlds. We each live via our own private inner worlds, built up of personal thoughts, feelings, memories and dreams. We are all part of a larger physical world where we interact with and relate to each other and everything that exists within it. As creatives, we are able to draw inspiration from all facets of our experiences within these various worlds and generate new expressions that often have a universality and the ability to resonate with others. We are able to produce that which reflects and mirrors aspects of ourselves and the human condition, spawning creations that 'Echo all the Worlds'.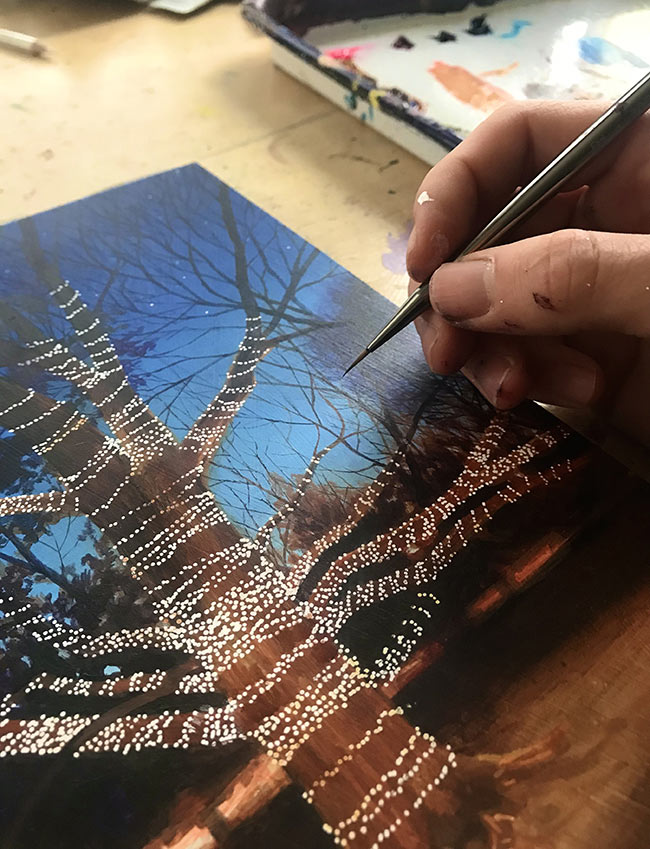 As always, we'd really appreciate you spreading the word to anyone that you think might be interested in the exhibition. We're super excited about the work we've received for Echo all the Worlds, and we hope that you enjoy the show!
If you're interested in receiving the Collector's Preview, please email us at info(at)wowxwow(dot)com. Thank you.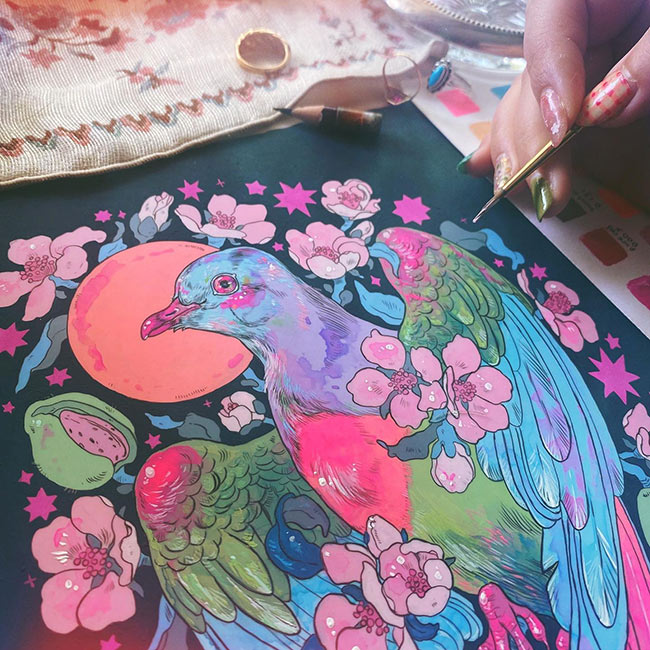 Participating artists:
Richard Ahnert | Olympia Altimir | David Álvarez | Paul Barnes | Cristina Bencina | Kaethe Butcher | Mary C. Carroll | Alina Chau | Kremena Chipilova | Ken Cunningham | Fran De Anda | Martin de Diego Sádaba | Tripper Dungan | Ejiwa 'Edge' Ebenebe | Kim Evans | Anna Ezer | Debbies Grahl | Naoto Hatttori | Cleonique Hilsaca | Redmer Hoekstra | Odera Igbokwe | Richard Ingersoll | Jacquell | Veronica Jaeger | Anna Kathleen | Boje Arndt Kiesiel | Cassandra Kim | J. L. King | Nom Kinnear King | Masao Kinoshita | Likrot | Alex Louisa | Jon MacNair | Isaac Malakkai | Ashley Marie | Colete Martin | Gina Matarazzo | Eli McMullen | Nicolás Menay | Zach Meyer | Marina Mika | David Molesky | Niky Motekallem | Andreas Nagel | Xavier Ortiz | Hallie Packard | Jeannie Lynn Paske | Diego Peñuela | Aaron Piland | Marie-Eve Proteau | Angelika Rasmus | Dusty Ray | V. R. Rivera | Ronch | Simona Ruscheva | Victor Safonkin | Michael Salvadori | Renan Santos | Danny Schwartz | Catriona Secker | Brian Serway | Andi Soto | Lesley Thiel | Delphyne V. | Alexandra Verhoven | Joanna Viheria | Erica Williams
Flyer image: 'Golden Apple' by Simona Ruscheva