WOW x WOW Gallery proudly presents Monochromagic 5, which opens on wowxwow.com at 7pm BST on 1st July and will run until 22nd July. Monochromagic 5 will be the fifth exhibition hosted by WOW x WOW in celebration of monochrome artworks. It will feature over 60 incredible international artists and consist of more than 80 wonderful artworks.
For centuries, artists have created monochrome images and sculptures. By limiting the colour palette to just one, the focus for the artist, and in turn the viewer, becomes more direct and encourages deeper contemplations and closer connections with the colour, form, texture and techniques of an artwork. The artists participating in this exhibition are all brought together through their affinity for monochromatic exploration and simultaneously via a shared passion for the language of surrealism and fantastical narratives. The absolutely intriguing monochrome wonders you will behold, have unfurled from truly masterful imaginations and are loaded with enigmatic and enchanting magic: 'Monochromagic'.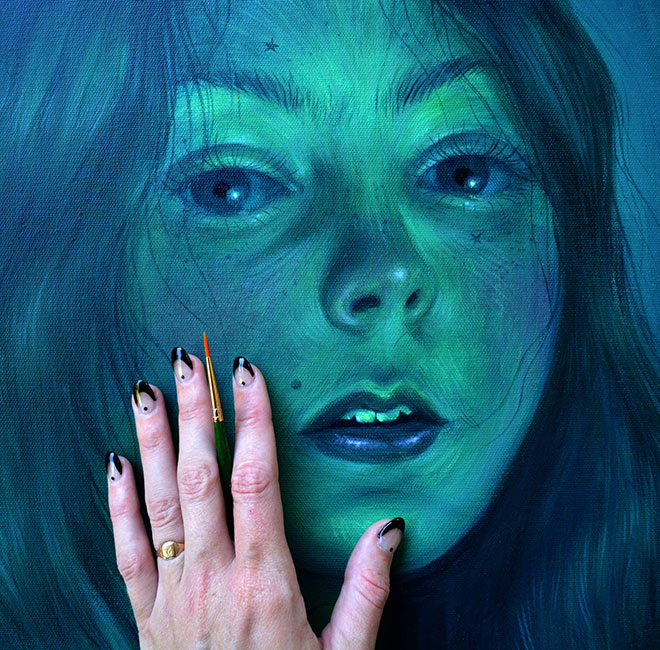 As always, we'd really appreciate you spreading the word to anyone that you think might be interested in the exhibition. We're super excited about the work we've received for Monochromagic 5, and we hope that you enjoy the show!
If you're interested in receiving the Collector's Preview, please email us at info(at)wowxwow(dot)com. Thank you.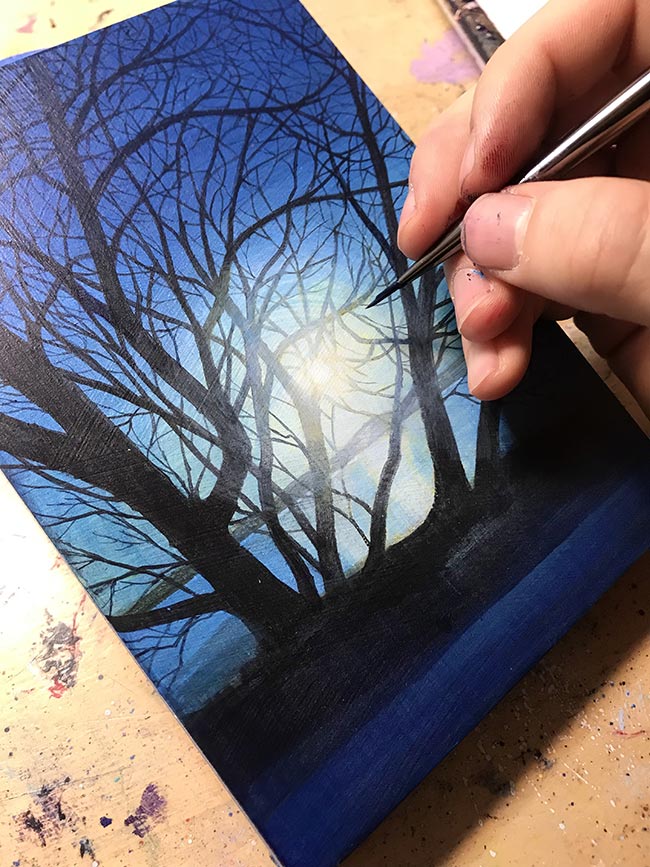 Participating artists:
David Álvarez | Adam Augustyn | Paul Barnes | Kaitlin Beckett | Sarah Boyce | Edward Cao | John Casey | Alina Chau | Iris Compiet | Sam Wolfe Connelly | Happy D. | Alex Dakos | Fran De Anda | Yoko d'Holbachie | Jackson Dryden | Petra Frankova | Caroline Harrison | Cleonique Hilsaca | Sandra Hultsved | Daniel Isles (DirtyRobot) | Máté Jakó | Kerry Jane | Cody Jimenez | Blake Jones | Ana Juan | E. E. Kono | Vanessa Lemen | Jennifer Hrabota Lesser | Kahla Lewis | Tiffany Liu | Milka Lolo | Lizz Lopez | Julia Lundman | Jon MacNair | Andrew MacRae | Colete Martin | McMonster | Eli McMullen | Nicolás Menay | Zach Mendoza | Juan Ramon Meza | Maldha Mohamed | Reiko Murakami | Andreas Nagel | Katharina Ortner | Marie-Eve Proteau | C. J. Pyle | Jesse Riggle | Chay Ruby | Rustlehare | Victor Safonkin | Kirsten Schaap | Mark Seabrook | Brian Serway | Kristin Siegel-Leicht | Alina-Ondine Slimovschi | Andi Soto | Jessica So Ren Tang | Shannon Taylor | Thoth | Luis Tinoco | Alexis Trice | Keyla Valerio | Alexander Van Brasch | Joanna Viheria | John Walker | Wingchow | Dan Withey
Flyer image: 'Cupid' by Keyla Valerio.