WOW x WOW Gallery proudly presents Labyrinth of Dreams. Opening on wowxwow.com at 7pm GMT on 3rd December and running until 24th December, the exhibition will feature incredible original artworks by more than 80 super talented international artists.
The creation of a work of art very rarely occurs in a straight line. The path is often a labyrinthine journey of tangled thoughts, decisions and emotions that frequently arrive at dead ends, leaving the creator with the only option of backing up and trying again. The final destination of the creative process is one that culminates in the creation of a piece, that the artist can call finished and be proud of. It must measure up to the internal image that projects itself on the mind's eye, as clear and as vivid as those of our dreams. However, once fully realised and the artwork complete, taking pleasure from the journey and utilising what has been learned along the way, are equally important aspects of the endeavour as basking in the glory and satisfaction of reaching the finish line. There is wealth of riches to be earned from the trials and tribulations of navigating the 'Labyrinth of Dreams'.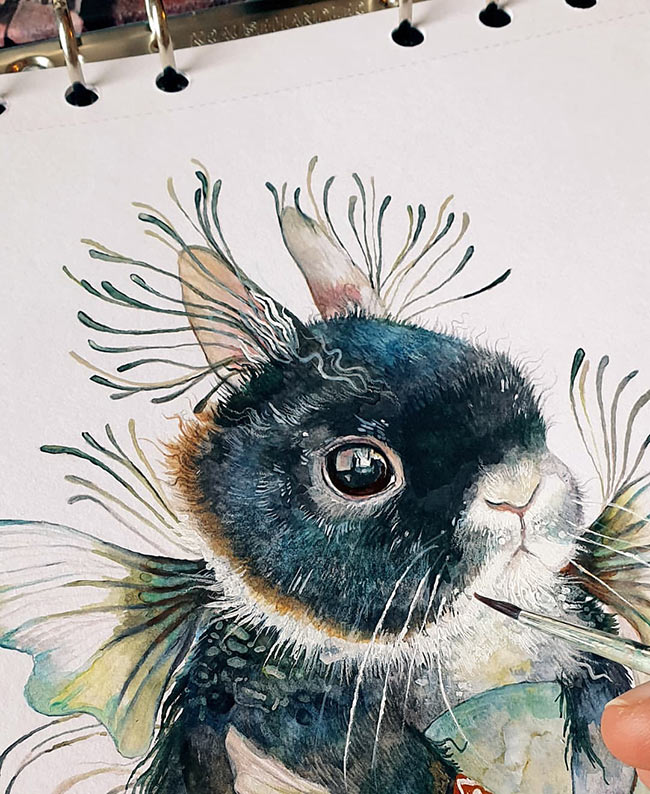 As always, we'd really appreciate you spreading the word to anyone that you think might be interested in the exhibition. We're super excited about the work we've received for Labyrinth of Dreams, and we hope that you enjoy the show!
If you're interested in receiving the Collector's Preview, please email us at info(at)wowxwow(dot)com. Thank you.
Participating artists:
David Álvarez | Diego Andrade | Scott Balmer | Daniel Bautista | Emma Black | Kseniia Boko | Sofia Bonati | Alix Branwyn | Ally Burke | Michael Camarra | Edward Cao | Theodora Daniela Capat | Natalia Cardona Puerta | John Casey | Ken Cunningham | Michael Dandley | Caitlin Rose Davis | Fran De Anda | Niels de Jong | DEMÖ | Karl Deuble | Jackson Dryden | Tripper Dungan | Amy Earles | Brendon Flynn | Brad Gray | Davor Gromilović | Caitlin Hackett | Naoto Hatttori | Brett Herman | Redmer Hoekstra | Amelia Hofsteede | Micha Huigen | Kasia Jasmina | Paulette Jo | Savanna Judd | Sean Keeton | Cassandra Kim | Nom Kinnear King | Jolene Lai | Chris Leib | Matthew G. Lewis | Nona Limmen | Milka Lolo | Steve Martinez | Anne Martwijit | Gary McMillan | Zach Meyer | Marina Mika | Michael Robert Miller | Maldha Mohamed | Moki | Reiko Murakami | David Natale | Paul Neberra | LTG (Ana Novaes) | Johannah O'Donnell | Christian Orrillo | Jimmy P | Diego Peñuela | Nojus Petrauskas | John Kelly Pevahouse | Alan Pollack | Dusty Ray | Chay Ruby | Simona Ruscheva | Marc Salamat | Juliet Schreckinger | Danny Schwartz | Brian Serway | Christophe Siel | Kaysha Siemens | Andi Soto | Lindsay Stripling | James Thistlethwaite | Ania Tomicka | Eva Toorenent (Evaboneva) | Alexis Trice | Colin Verdi | Armando Veve | Joanna Viheria | Votive | Babs Webb | Jamie Wells | Marta Witkiewicz | Emily Carew Woodard | Ivana Živić
Flyer image: 'The Wanderer' by Micha Huigen