WOW x WOW Gallery proudly presents Mystical Rhythms. Opening on wowxwow.com at 7pm GMT on 2nd December and running until 23rd December, the exhibition will feature incredible original artworks by more than 60 super talented international artists.
Mystical: [adjective] spiritually significant or symbolic; allegorical.
Rhythm: [noun] an effect of ordered movement in a work of art, literature, drama, etc. attained through patterns in the timing, spacing, repetition, accenting, etc. of the elements.
The creation of any work of art undoubtedly embodies something of the mystical. The essence of what is channelled from the artist's mind is truly what lies within the marks made during creation. Personified with the unique psychic relevance of the individual, the finished work stands as a symbolic representation of the thoughts, feelings and emotions of the artist. While striving to build an engaging compostion, the creator utilises movement within lines, shapes, colour, brushstrokes, light, and space to inject motion and flow into the piece. With this, our final exhibition of 2022, we wish to celebrate the wonders of these 'Mystical Rhythms'.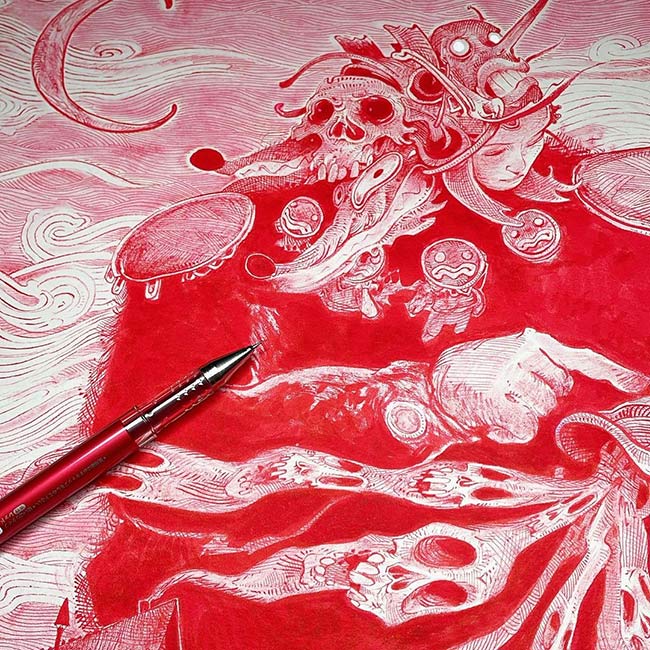 As always, we'd really appreciate you spreading the word to anyone that you think might be interested in the exhibition. We're super excited about the work we've received for Mystical Rhythms, and we hope that you enjoy the show!
If you're interested in receiving the Collector's Preview, please email us at info(at)wowxwow(dot)com. Thank you.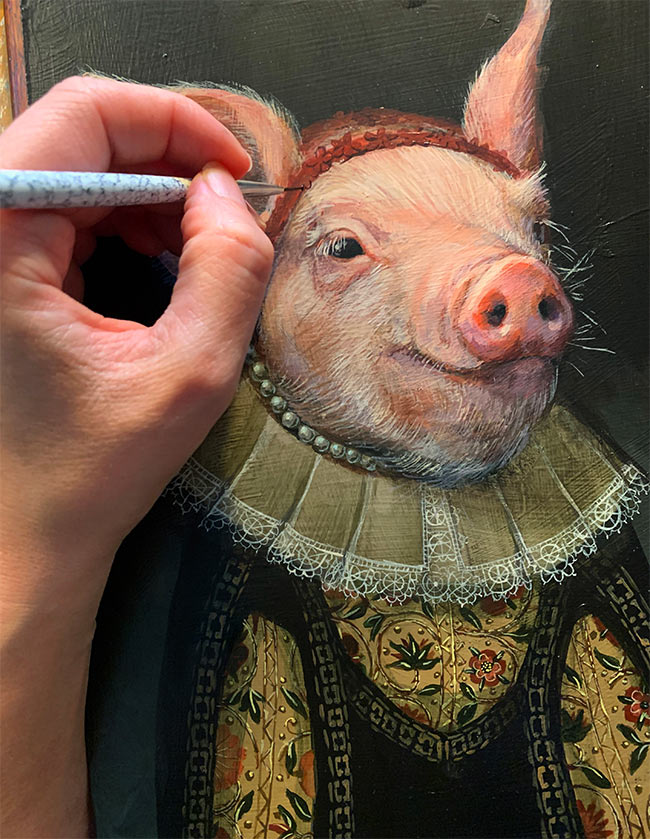 Participating artists:
Orphné Achéron | Sena Adjovi | Olympia Altimir | David Álvarez | Paul Barnes | Nicole Bustamante | Michael Camarra | John Casey | Makoto Chi | Iris Compiet | Happy D. | Fran De Anda | Ilaria Del Monte | Olivia Di Gregorio | Jackson Dryden | Christian Flora | Førtifem | Petra Frankova | Mariajosé Gallardo | Amy Guidry | Caroline Harrison | Naoto Hattori | Cleonique Hilsaca | Richard Ingersoll | Veronica Jaeger | Cassandra Kim | Nom Kinnear King | Risa Kishida | Michael Koehler | E. E. Kono | Jean Labourdette aka Turf One | Vanessa Lemen | Po Yan Leung | Eli Libson | Likrot | Nona Limmen | Milka Lolo | MalOjo | Madalyn McLeod | Eli McMullen | Nicolás Menay | Zach Mendoza | Marina Mika | Lira Morina | Andreas Nagel | David Natale | Phuong Nguyen | Chloe Niclas | Johannah O'Donnell | Katharina Ortner | John Kelly Pevahouse | Christina Ridgeway | Chay Ruby | Marc Salamat | Renan Santos | Kirsten Schaap | Juliet Schreckinger | Danny Schwartz | Brian Serway | Yuriko Shirou | Kristin Siegel-Leicht | Deirdre Sullivan-Beeman | Shannon Taylor | James Thistlethwaite | Eva Toorenent (Evaboneva) | Joanna Viheria | Dory Whynot
Flyer image: 'The Collector of Chaos' by Michael Koehler