WOW x WOW Gallery proudly presents Cornucopia. Opening on wowxwow.com at 7pm GMT on 4th November and running until 25th November, the exhibition will feature incredible original artworks by more than 60 super talented international artists.
It is said that people with an 'abundance mindset' are grateful and appreciative of everything they have in their lives. An abundance mindset refers to the belief that there is plenty of everything for everybody in the world. Many believe that developing an abundance mindset leads to greater creativity and happiness, and that it also increases gratitude, appreciation and builds positive habits. Seeing the world as a place full of opportunities, a place to grow without limitations or restrictions is undoubtedly such an important part of developing as a creative and provides the necessary space for our imaginations to flourish. With this exhibition, we welcome you to come and dine with us from the horn of plenty and celebrate the gifts of 'Cornucopia'.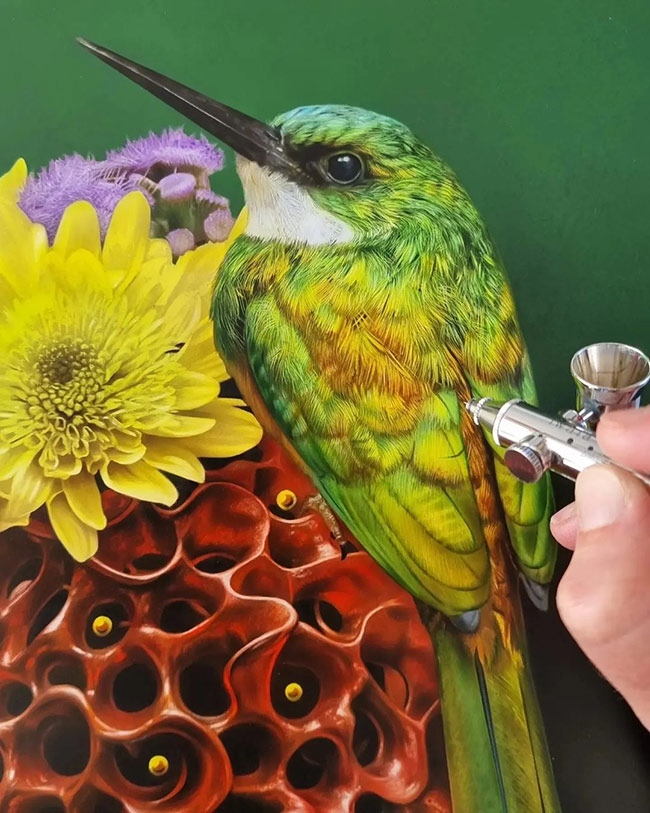 As always, we'd really appreciate you spreading the word to anyone that you think might be interested in the exhibition. We're super excited about the work we've received for Cornucopia, and we hope that you enjoy the show!
If you're interested in receiving the Collector's Preview, please email us at info(at)wowxwow(dot)com. Thank you.
Participating artists:
Sena Adjovi | David Álvarez | Maj Askew | Paul Barnes | Kaitlin Beckett | Kseniia Boko | Mike Boston | Sarah Boyce | Authan Chen | Makoto Chi | Ilaria Del Monte | Marina Dieul | Jackson Dryden | Teodor M.Dumitrescu | Etara | Evgola | Cory Feder | Kelli Flitton | Førtifem | Mariajosé Gallardo | MP Gautheron | Liz Gridley | Cheryl Griesbach | Caroline Harrison | Maryann Held | Veronica Jaeger | Melinda Jane | Savanna Judd | Cassandra Kim | Masao Kinoshita | Po Yan Leung | Eli Libson | Julia Lundman | Kristen Margiotta | Holly Mathews | Julie Mellan | Zach Meyer | Andreas Nagel | Christian Orrillo | Xavier Ortiz | Nojus Petrauskas | Marie-Eve Proteau | Angelika Rasmus | Carlo Alberto Rastelli | John Rego | Vasilisa Romanenko | Ronch | Chay Ruby | Renan Santos | Alyssa Schadhauser | Juliet Schreckinger | Catriona Secker | Carolina Seth | Chloe Shao | Andrew Sides | Andi Soto | Jessica Tenbusch | Alexander Van Brasch | Holden Willard | Demetrios Zissiadis
Flyer image: 'Moonlight' by Kseniia Boko