WOW x WOW Gallery proudly presents Nocturnal Bloom, our first show of 2019. Nocturnal Bloom opens on wowxwow.com at 7pm GMT on 11th January and will run until 1st Februrary. The exhibition features over 30 incredible international artists and consists of more than 40 new artworks.
Creative inspiration can rise up in a vast multitude of ways, times and places. One such time, widely agreed upon by visual artists to provide deeply fruitful seedlings for further growth and development, is night-time. Whether an artist's imagination is sparked by working through the night and tapping into the magical stillness of the small hours, or from waking up during a particularly vivid dream and having to sketch out a rough compositional idea, the night delivers an abundance of wonder and nurtures the flourishing of a truly magnificent 'Nocturnal Bloom'.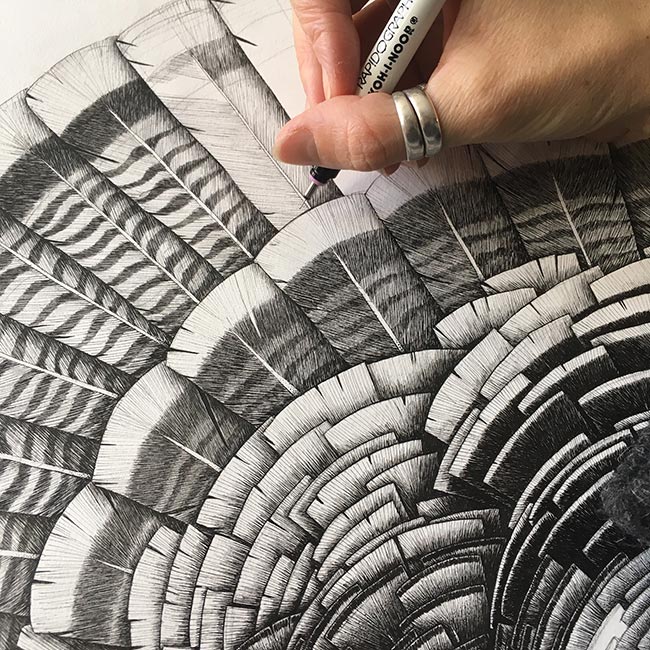 As always, we'd really appreciate you spreading the word to anyone that you think might be interested in the exhibition. We're super excited about the work we've received for Nocturnal Bloom, and we hope that you enjoy the show!
If you're interested in receiving the Collector's Preview, please email us at info(at)wowxwow(dot)com. Thank you.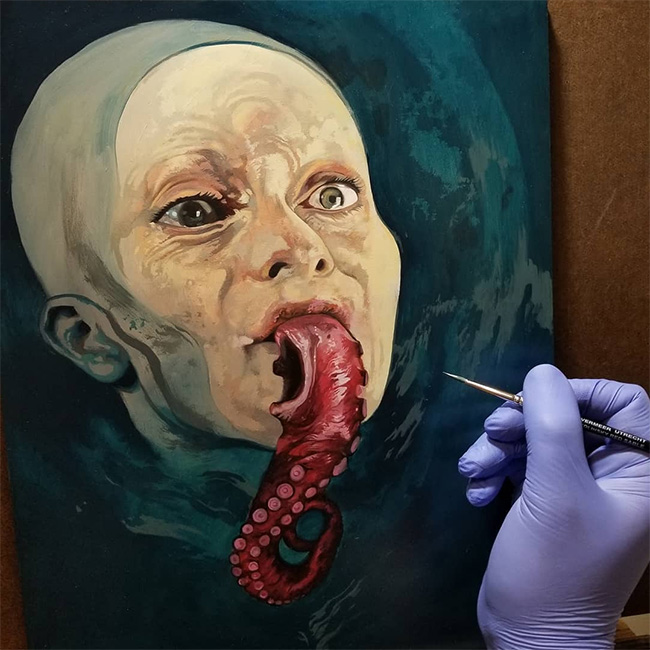 Participating artists:
Jesus Aguado | David Álvarez | Jenna Andersen | Adam Augustyn | Steven Russell Black | John Casey | Nomi Chi | Andrew DeGraff | Ego | Julie Filipenko | Andrew Ghrist | Christophe Gilland | Cielle Graham | Davor Gromilović | Alex Heywood | Daria Hlaztova | Jesse Jacobi | David Lawrence | Declan Lee | Tiffany Liu | Moon | Niky Motekallem | Archan Nair | David Natale | Dolce Paganne | Corinne Reid | Allison Reimold | Henry Schreiber | Aof Smith | Amy Sol | Allison Sommers | Andi Soto | Joey Stupor | Jon Todd | Ania Tomicka | August Vilella | Kelly Vivanco | John Walker | Xsullo
Flyer image: 'I Follow and I Remember: I'm Going Under' by Niky Motekallem