WOW x WOW Gallery proudly presents Portals. Opening on wowxwow.com at 7pm BST on 6th November and running until 27th November, the exhibition features 40 incredible international artists and consists of over 40 fabulous artworks.
Works of art serve as gateways to the human mind and spirit. Whether as appreciators of the arts, or as participants in the act of creation itself, we constantly experience doors opening into realms where our thoughts and emotions are free to roam in fresh, exciting, and on those most fortunate occasions, previously unexplored pastures. Admittance is free and we only have to show up with interest, honesty and the willingness to invest something of ourselves in the process; the doors will then begin to open. So please join us here at WOW x WOW as we invite you to enjoy the enriching and rewarding journey into sublime 'Portals'.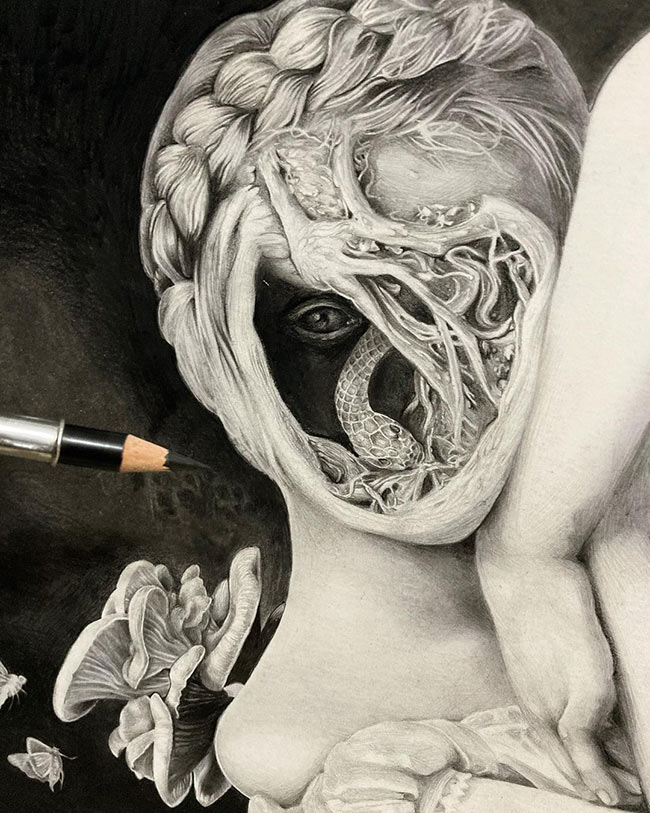 As always, we'd really appreciate you spreading the word to anyone that you think might be interested in the exhibition. We're super excited about the work we've received for Portals, and we hope that you enjoy the show!
If you're interested in receiving the Collector's Preview, please email us at info(at)wowxwow(dot)com. Thank you.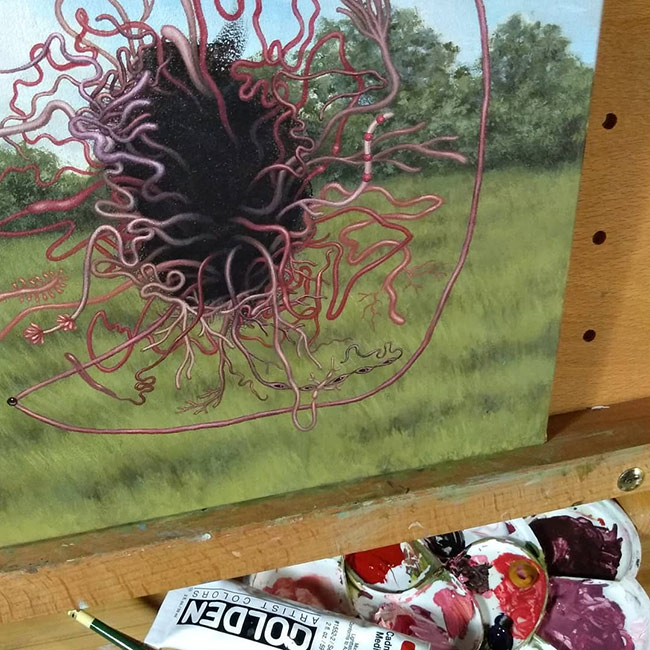 Participating artists:
Diego Andrade | Hazel Ang | Ana Bagayan | Paul Barnes | Benz and Chang | Arthur Brouthers | Caroline Jiin Choi | Michael Dandley | DEMÖ | Yoko d'Holbachie | Ejiwa 'Edge' Ebenebe | Natalie Foss | Katie Gamb | Thomas A. Gieseke | Máté Jakó | Paulette Jo | Sorie Kim | Kane Kokaris | Wenting Li | James Lipnickas | Milka Lolo | Alyssa Mees | Eli Minaya | Moki | Lira Morina | Kate O'Hara | Xavier Ortiz | Dolce Paganne | Dusty Ray | V. R. Rivera | Carxlina Salas | Juliet Schreckinger | Catriona Secker | Brian Serway | Kristin Siegel-Leicht | Raul Sisniega | Andi Soto | Ania Tomicka | Joanna Viheria | August Vilella
Flyer image: 'Portals' by Caroline Jiin Choi