WOW x WOW Gallery proudly presents Curious Alchemy. Opening on wowxwow.com at 7pm BST on 9th October and running until 30th October, the exhibition features over 40 incredible international artists and consists of close to 50 fabulous artworks.
Curious: [adjective] Strange and unusual.
Alchemy: [noun] A seemingly magical process of transformation, creation, or combination.
The mysterious and magical act of artistic creation continues to intrigue through its process of taking the ordinary and transforming it into the extraordinary. For centuries, humanity has explored the act of transmuting thoughts and emotions into tangible artefacts that question, arouse, endear, and surprise, to name only a few verbs we associate with our deeply rewarding interactions with art.
Here at WOW x WOW, we pride ourselves on celebrating creations that traverse the entire gamut of human emotions, ranging from the light and joyous through to the dark and tortured. However, one thing remains constant; all the artists involved participate in the development of their own uniquely rich and 'Curious Alchemy'.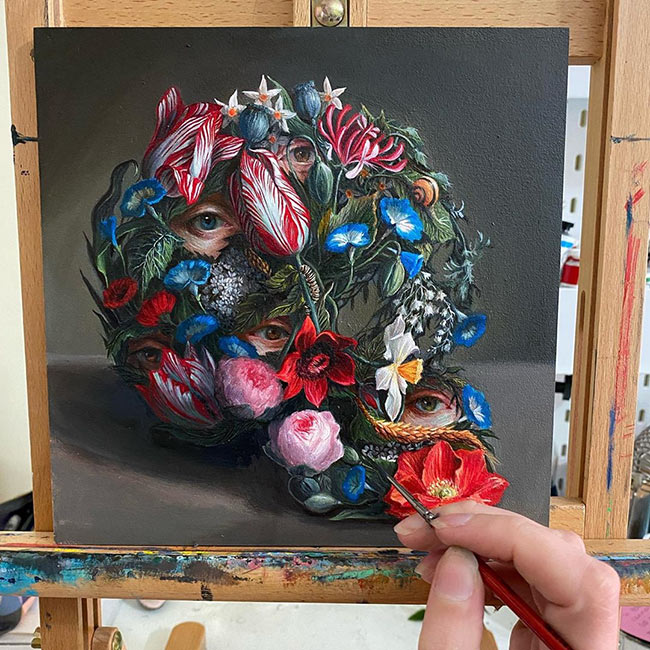 As always, we'd really appreciate you spreading the word to anyone that you think might be interested in the exhibition. We're super excited about the work we've received for Curious Alchemy, and we hope that you enjoy the show!
If you're interested in receiving the Collector's Preview, please email us at info(at)wowxwow(dot)com. Thank you.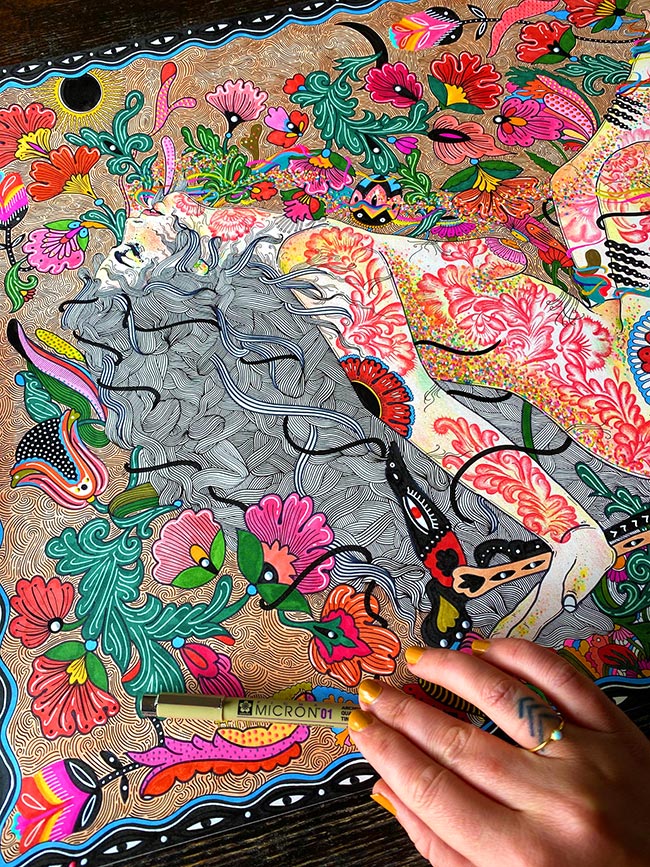 Participating artists:
Jennifer Allnutt | David Álvarez | Diego Andrade | Paul Barnes | Allison Bamcat | Kaitlin Beckett | Emma Black | Arthur Brouthers | Jeff Christensen | Sam Wolfe Connelly | DEMÖ | Molly Devlin | Førtifem | Natalie Foss | Daniel Isles (DirtyRobot) | Máté Jakó | Song Kang | Sorie Kim | Nom Kinnear King | Anita Kunz | Declan Lee | James Lipnickas | Milka Lolo | Cassidy Rae Marietta | Alyssa Mees | Eli Minaya | Johannah O'Donnell | Xavier Ortiz | Sonya Palencia | Jeannie Lynn Paske | Dusty Ray | Eva Redamonti | Juliet Schreckinger | Catriona Secker | Brian Serway | Kristin Siegel-Leicht | Raúl Sisniega | Andi Soto | Eevien Tan | Myriam Tillson | Joanna Viheria | August Vilella | Jamie Wells
Flyer image: 'In the Round' by Jeff Christensen