WOW x WOW Gallery proudly presents Renewal. Opening on wowxwow.com at 7pm GMT on 3rd February and running until 24th February, the exhibition will feature over 80 incredible original artworks by more than 70 super talented international artists.
The creative life has a natural ebb and flow, where highly inspired periods of productivity may be followed by those times where nothing seems to work out as it should, or even worse, where the dreaded creative block rears its ugly head. Mastering strategies to overcome a slump in the creative process is definitely a must. Getting a fresh perspective, broadening our horizons, exploring other creative disciplines, shaking up our surroundings, and making time for ourselves, are all great places to start. When we allow ourselves to be receptive to new ways of looking at things, breakthroughs readily present themselves and kickstart creative rejuvenation. With freshness and vigor we begin to fall back in love with our endeavours, leading forward to new inspiration and creative 'Renewal'.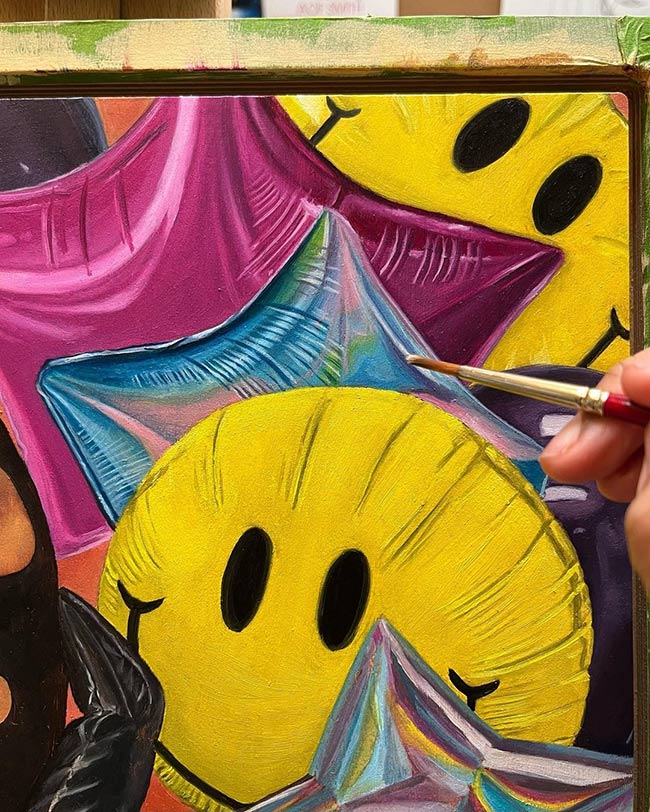 As always, we'd really appreciate you spreading the word to anyone that you think might be interested in the exhibition. We're super excited about the work we've received for Renewal, and we hope that you enjoy the show!
If you're interested in receiving the Collector's Preview, please email us at info(at)wowxwow(dot)com. Thank you.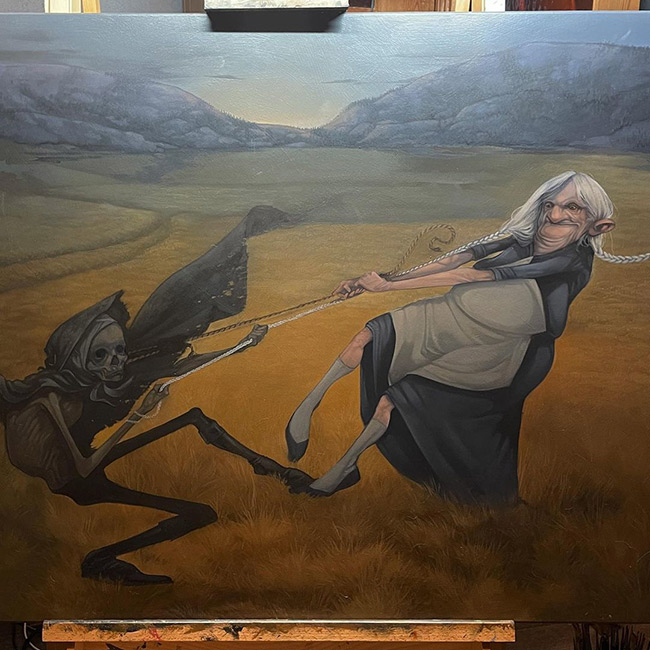 Participating artists:
Abby Aceves | Orphné Achéron | Ali Alamdar | Anja Altenburg | Emerald Barkley | Paul Barnes | Martín Riveros Baxter | Tegan Bellitta | Black Ramu | Sarah Boyce | Brian Britigan | Steph C. | Theodora Daniela Capat | Abner J. Cardona | Gigi Chen | Martyna Damięcka | Michael Dandley | Matt Dangler | Fran De Anda | Martin de Diego Sádaba | Olivia Di Gregorio | Adam S. Doyle | C.M. Duffy | Sharon England | Roselin Estephanía | Alexandra Finkeldey | Lindsey Martin Gardner | kEda Gomes | Liz Gridley | Brett Herman | Stephanie Inagaki | Veronica Jaeger | Stéphanie Kilgast | Shannon Knight | Declan Lee | Vanessa Lemen | Nona Limmen | Tiffany Liu | MadebyEnger | Bill Mayer | Nicolás Menay | Zach Mendoza | Adrián Ambrosio Moreno | Niky Motekallem | Mary Esther Munoz | Andreas Nagel | Martin Ontiveros | Christian Orrillo and Cristopher Pérez | Xavier Ortiz | P54 | Dasha Pliska | Tania Pomales | Vanessa Powers | Carlo Alberto Rastelli | John Rego | Chay Ruby | Rustlehare | Richard Salcido | Juliet Schreckinger | Andi Soto | Sylvia Strijk | Andrew Swarbrick | Erlend Tait and Pamela Tait | Shannon Taylor | Eva Toorenent | TrashKitty | Tof Vanmarque | Alexandra Verhoven | Votive | Yeye Weller | Sarah Whang
Flyer image: 'Guaíza Protectora Atabey' by Abner J. Cardona