WOW x WOW Gallery proudly presents Buried Connections. Opening on wowxwow.com at 7pm GMT on 3rd March and running until 24th March, the exhibition will feature over 70 incredible original artworks by more than 60 super talented international artists.
Buried: [adjective] covered or concealed; made hard to find; put out of one's mind.
Connections: [noun] a relationship in which a person or thing is linked or associated with something else.
As human beings, we are constantly forming relationships, associations, and attachments to everything around us. The bonds we form feed into many facets of our lives and encompass the whole gamut of our emotional and physical experiences. These connections are often of particular interest to creatives, as so much can be learned about ourselves through the exploration of the affiliations that we make with the environments we live in and the people we encounter. Not all of the connections we make are overt. Some may go unnoticed and might only become apparent at a certain point in life, or after having a particular experience. However, through art we can relate artistic ideas and work with personal meaning and external context, helping us find our own truths within the 'Buried Connections'.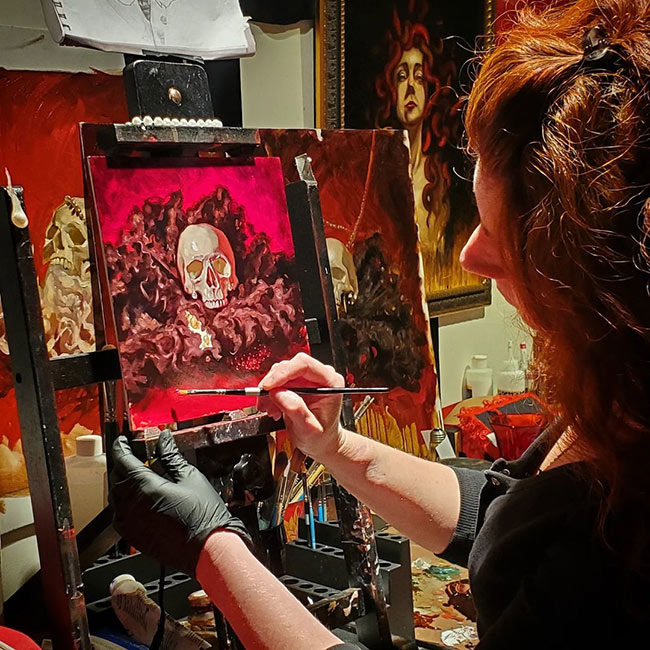 As always, we'd really appreciate you spreading the word to anyone that you think might be interested in the exhibition. We're super excited about the work we've received for Buried Connections, and we hope that you enjoy the show!
If you're interested in receiving the Collector's Preview, please email us at info(at)wowxwow(dot)com. Thank you.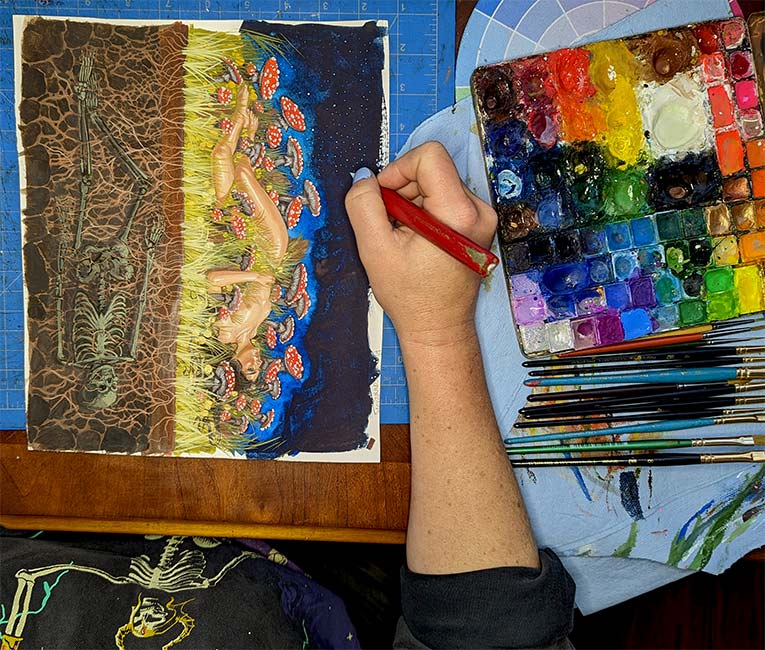 Participating artists:
Ali Alamdar | Anja Altenburg | Emerald Barkley | Paul Barnes | Martín Riveros Baxter | Emma Black | Sishir Bommakanti | Sarah Boyce | Calamity Cole | Fran De Anda | Olivia Di Gregorio | Roselin Estephanía | Lindsey Martin Gardner | kEda Gomes | Naoto Hattori | Samuli Heimonen | Richard Ingersoll | Hanna Jaeun | Paulette Jo | Nom Kinnear King | Shannon Knight | Michelle Avery Konczyk | Po Yan Leung | Milka Lolo | MadebyEnger | Kristen Margiotta | Helen Mask | Zach Mendoza | Marina Mika | Catherine Moore | Niky Motekallem | Andreas Nagel | David Natale | Johannah O'Donnell | Christian Orrillo and Cristopher Pérez | Rachael Pease | Dasha Pliska | Ryan Pola | Tania Pomales | Profe | Angelika Rasmus | Carlo Alberto Rastelli | Nadia Rausa | Jesse Riggle | Camilla Roeder | Chay Ruby | Richard Salcido | Renan Santos | Kirsten Schaap | Juliet Schreckinger | Kristin Siegel-Leicht | Allison Sommers | Alex Sugar | Kelly Sux | Andrew Swarbrick | Shannon Taylor | Lesley Thiel | Jon Todd | TrashKitty | Alexis Trice | Alexandra Verhoven | David Michael Wright
Flyer image: 'Together We Watch the Stars' by Shannon Taylor