WOW x WOW Gallery proudly presents Ride the Sunrise. Opening on wowxwow.com at 7pm BST on 7th August and running until 28th August, the exhibition features over 40 incredible international artists and consists of more than 50 fabulous artworks.
As with the dawning of a new day, when beginning a new creative project, the options and opportunities afforded to us are infinite. On one hand, this may present itself as a joyful and liberating prospect, while on the other, the unlimited possibilities may prove to be overwhelming and ultimately stifle creativity. Imagine the proverbial child in a sweet shop, filled with excitement as they stand in front of a plethora of tantalising treats, then being told they may pick only one; decision making can be hard. With this in mind, the creative process often benefits from self-imposed limitations. We must take control, make the day our own, and 'Ride the Sunrise'.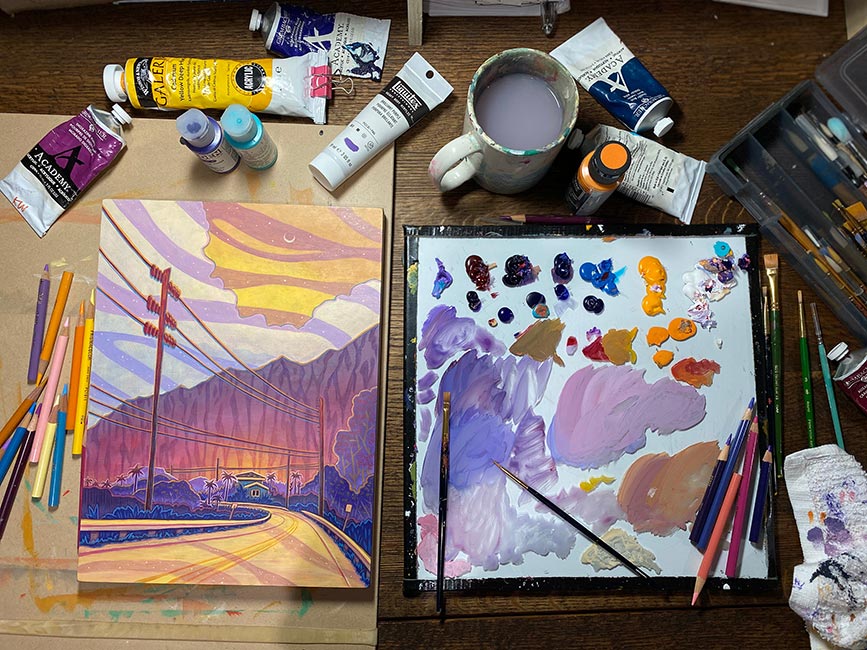 As always, we'd really appreciate you spreading the word to anyone that you think might be interested in the exhibition. We're super excited about the work we've received for Ride the Sunrise, and we hope that you enjoy the show!
If you're interested in receiving the Collector's Preview, please email us at info(at)wowxwow(dot)com. Thank you.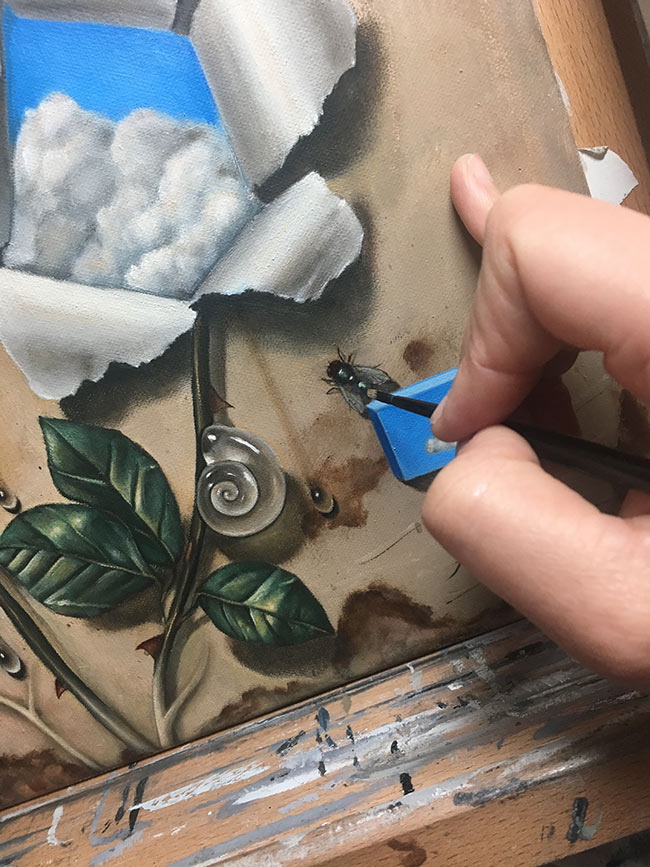 Participating Artists:
Hazel Ang | Scott Balmer | Paul Barnes | Kaitlin Beckett | Emma Black | Marcela Bolivar | Alejandra Caballero | Daifei | Ejiwa 'Edge' Ebenebe | Carlos Fdez | Sarah Finnigan | Alison Friend | Katie Gamb | Nicola Gower Wallis | Brad Gray | Alex Hovey | Micha Huigen | Alisha Huskin | Mark Constantine Inducil | J. L. King | Roman Klonek | Elliot Lang | Luca Ledda | Milka Lolo | Alyssa Mees | Eli Minaya | Monika Mitkute | Niky Motekallem | Xavier Ortiz | Jimmy P | Dolce Paganne | Dusty Ray | V. R. Rivera | Marc Salamat | Juliet Schreckinger | Danny Schwartz | Brian Serway | Andi Soto | Neil Thompson | Joanna Viheria | August Vilella | Kate Wadsworth | Bryce Wymer
Flyer image: 'Sunday Afternoon' by Nicola Gower Wallis