Jolene Lai is a Los Angeles-based artist and illustrator born and raised in Singapore. After studying painting at Lasalle-SIA College of the Arts in Singapore, Jolene studied graphic design at UCLA and spent a year working at movie-poster design house, The Refinery Creative, before returning to focus on fine art.
She works primarily with oil on canvas or mixed media on water color paper. With bold use of color, shape and intricate detail, she creates images with a seductive aesthetic and subject matter that weaves in emotions of whimsy, melancholy, irony and absurdity.
Lai seeks to engage her audience in works that are approachable, newly imagined spaces that the viewer is invited to explore on their own terms.
"It all began with a conversation at work with a friend whom I had gone to art school with. I was working at an advertising company (designing entertainment/theatrical posters) then and he was establishing his career as an artist.
I was fiddling around with my pen tablet, trying to come up with some design comps, whilst briefly chatting with him in the background. He was gulping down lots of coffee and painting furiously into the night (different time zones: US vs Singapore). At times his chat screen would appear blank for a few minutes. He had apparently fallen asleep while painting, with the brush still in his hand.
Call it weird, but I had a moment of 'epiphany'. I realized I missed the feel of a paintbrush, the smell of oils and turps, and the excitement of creating short stories through them. But trying to take a detour at 30 seemed more challenging, even in my own perspective. I had to work on building enough courage and confidence to convince not just myself, but the people around me that a career as an artist is really what I am meant for." – Jolene Lai (Voyage LA)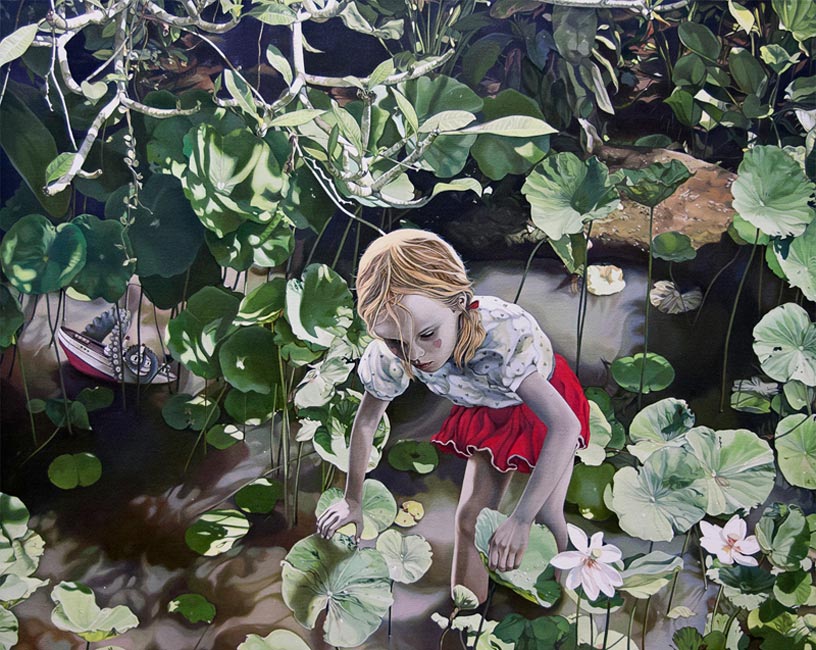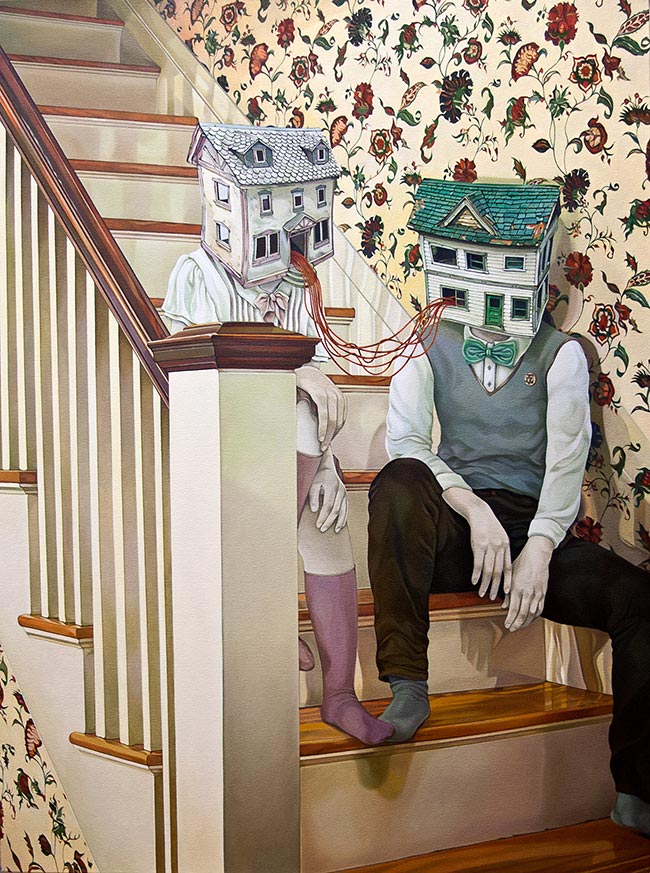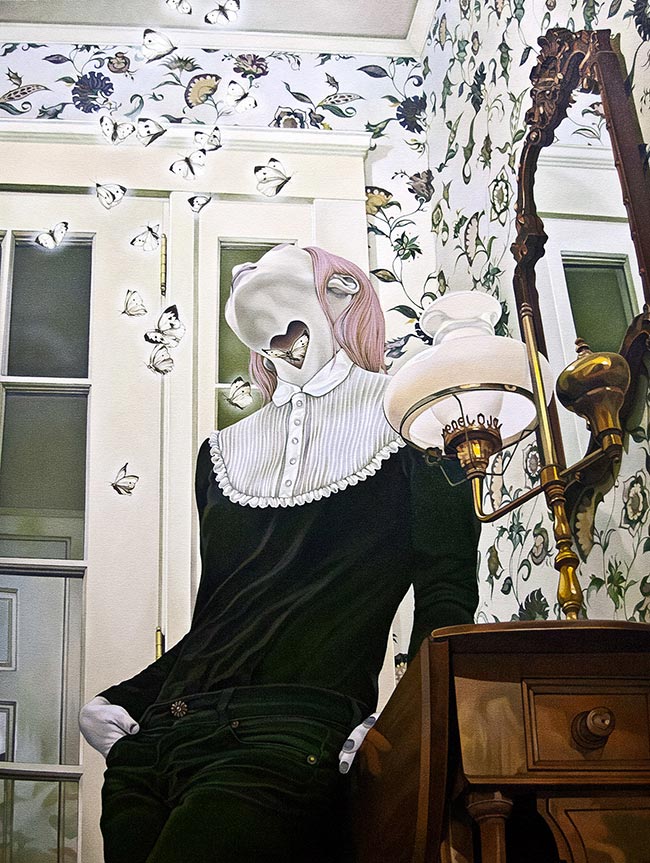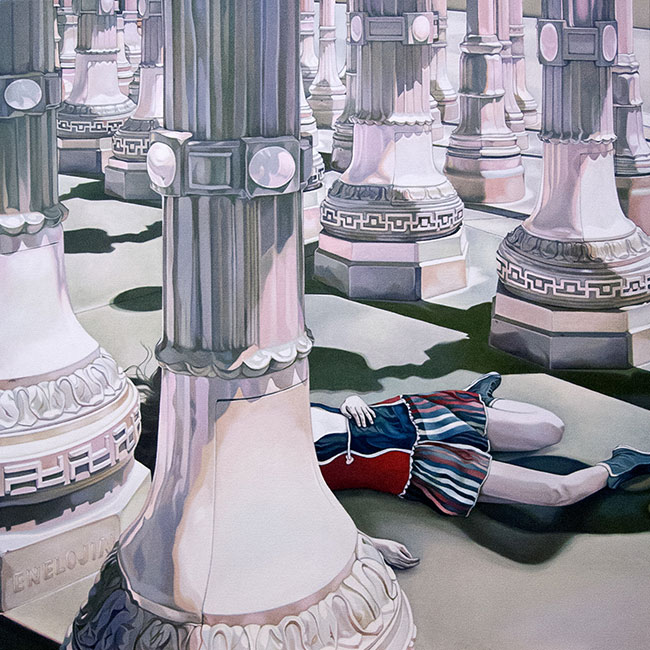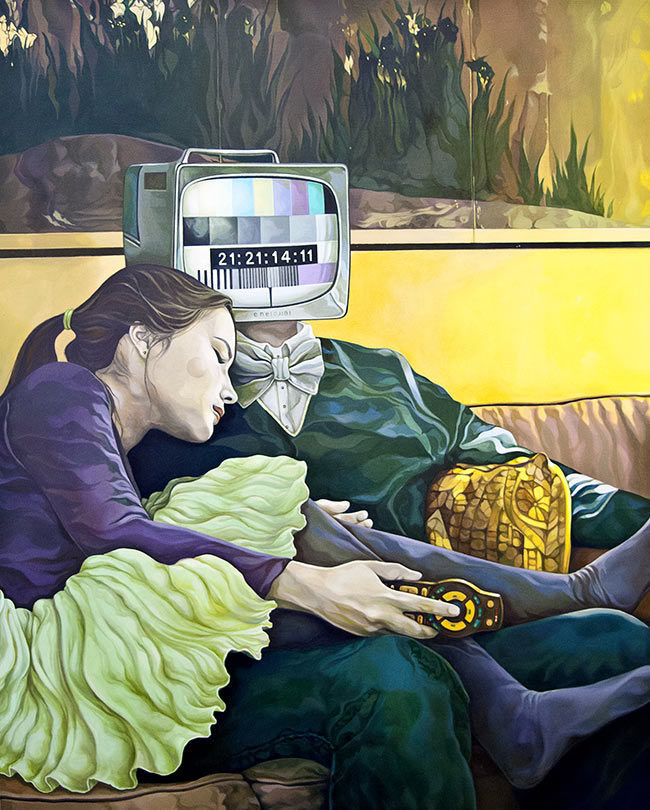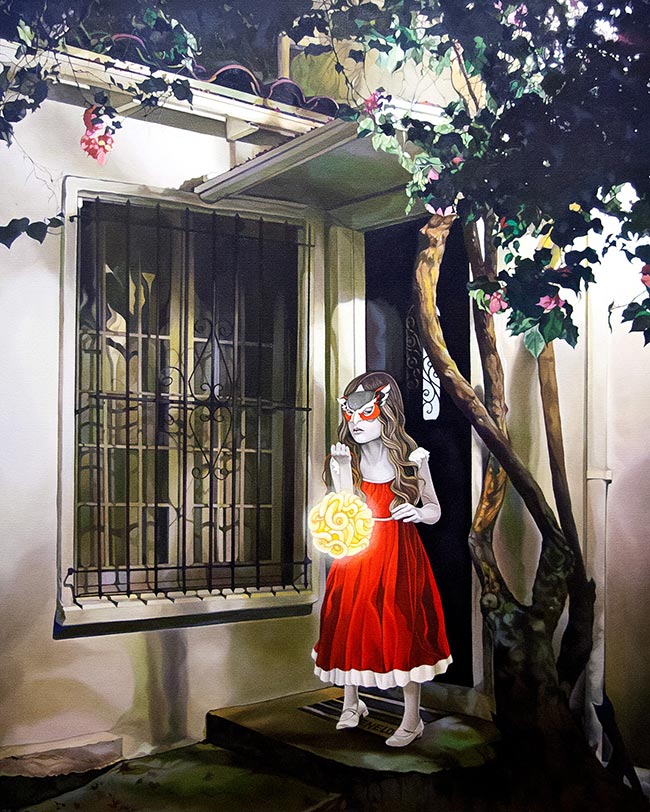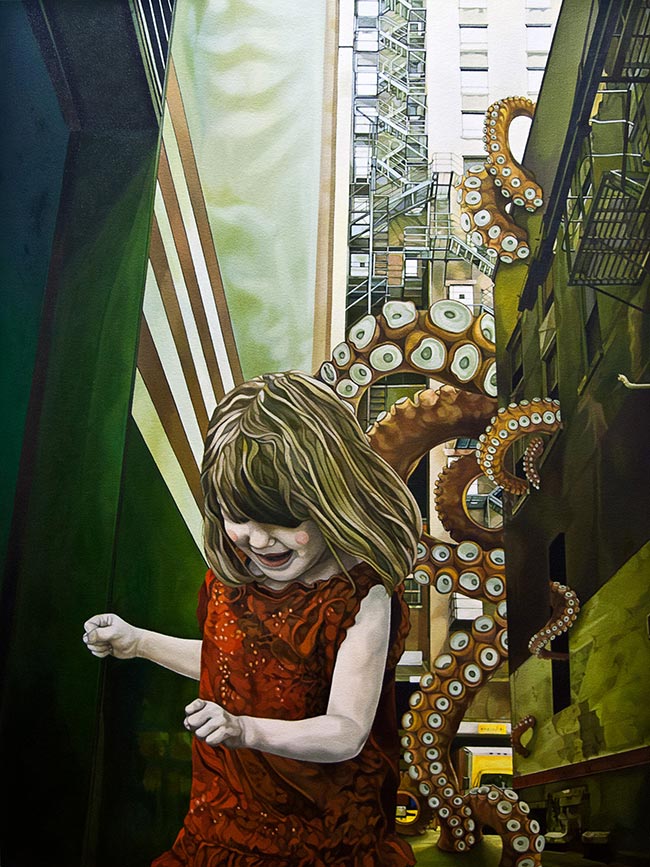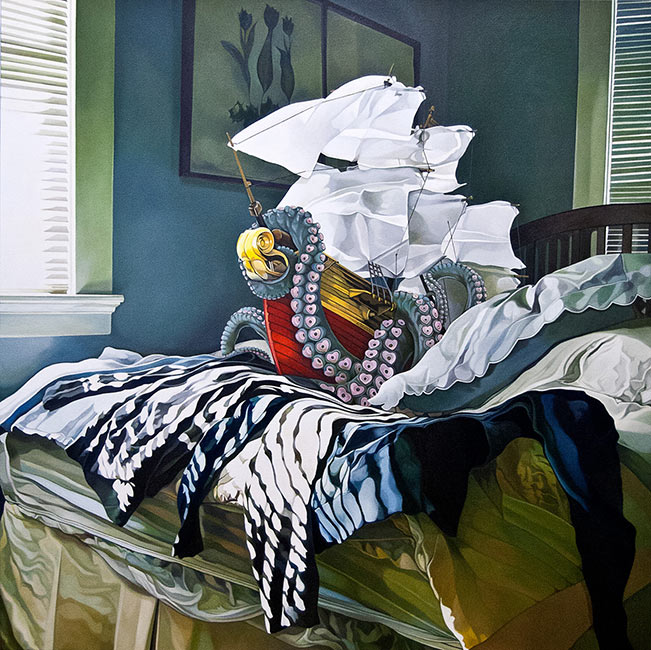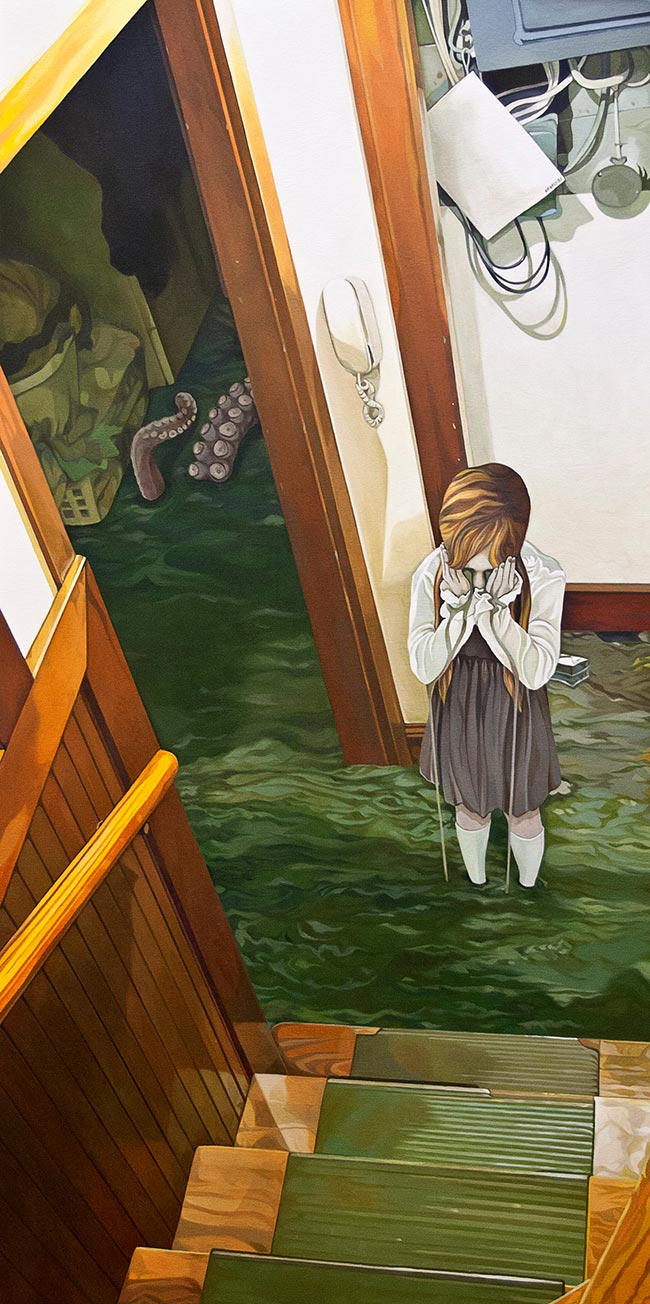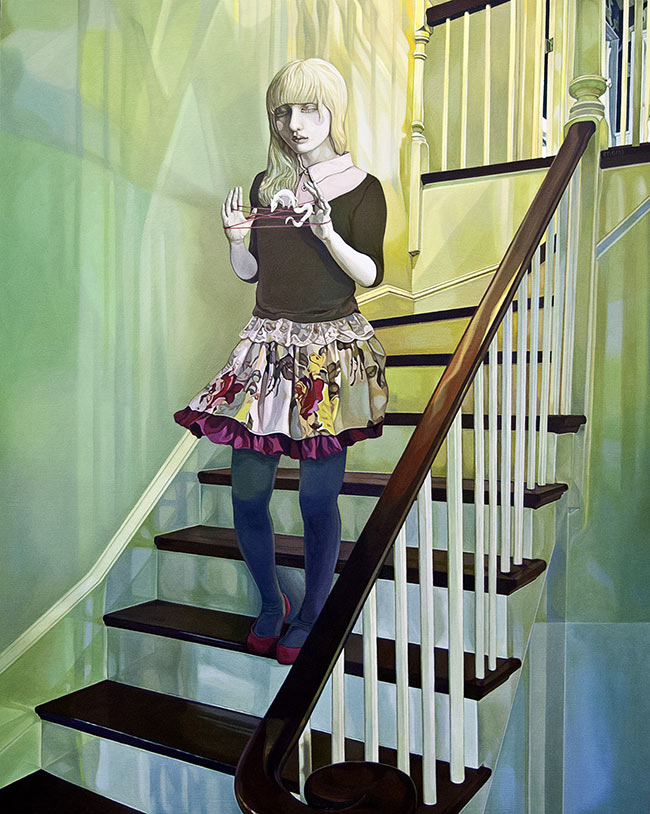 Save
Save
Save