Michael Page's work offers the viewer an optic alternative to the visual reality of life, as we know it. The artist's characters and organisms inhabit otherworldly realms that are vaguely familiar in their resemblance to our shared reality, but are ultimately their own cosmic manifestation. Narratives of worlds in crisis, such as a self-imposed environmental degradation and the decline of civilization play out across the canvas. His enigmatic imagery is rendered in a rich and colourful palette of swirling and flowing shapes and line that create dynamic movement. The resulting liveliness of the work assists in aiding the viewer's suspension of disbelief when contemplating the fantastical realities of the artist's imagination.
Michael Page was born in 1979 and he lives and works as a full time artist in San Francisco, CA. He has shown his work nationally and internationally throughout both Europe and the United States, including the cities of Reykjavik, Berlin, Bristol, Rome and Montreal.
"I have a few different ways when approaching a new canvas. One way is, I start throwing colors and shapes down until I find a format that I like and want to work with. Another way is, I start with a general idea of what I want to paint and start sketching forms and shapes, until my idea is flowing. Another way is I combine both, forms I have sketched out and throwing colors all over the place.

My paintings are always changing, from month to month they go through very radical different ideas and concepts until I find one that sticks. I am not partial to anything I create, I feel that everything can be destroyed until the true beauty rises through.
There are days when I am super stoked and ready to go all at it, and those days are beautiful. I can really come up with some amazing colors and forms. Then there are days where I do not feel like doing much art at all. During those days a lot of dark and gloomy creations are made.." – Michael Page (Platinum Cheese)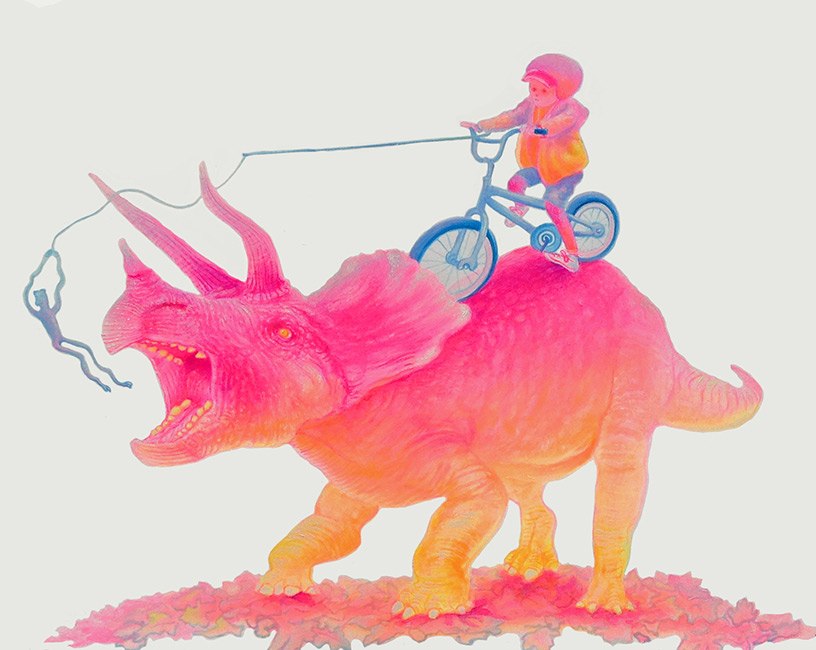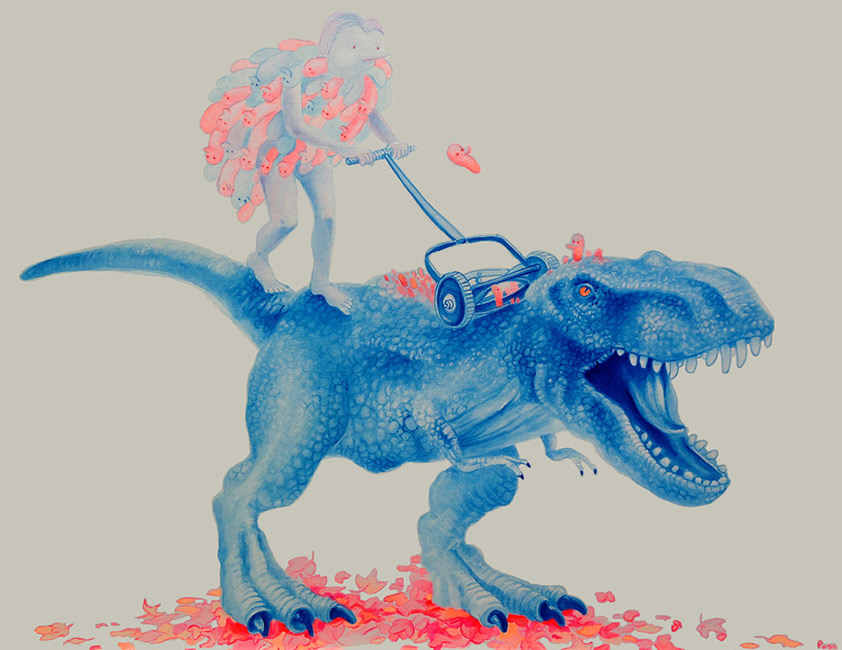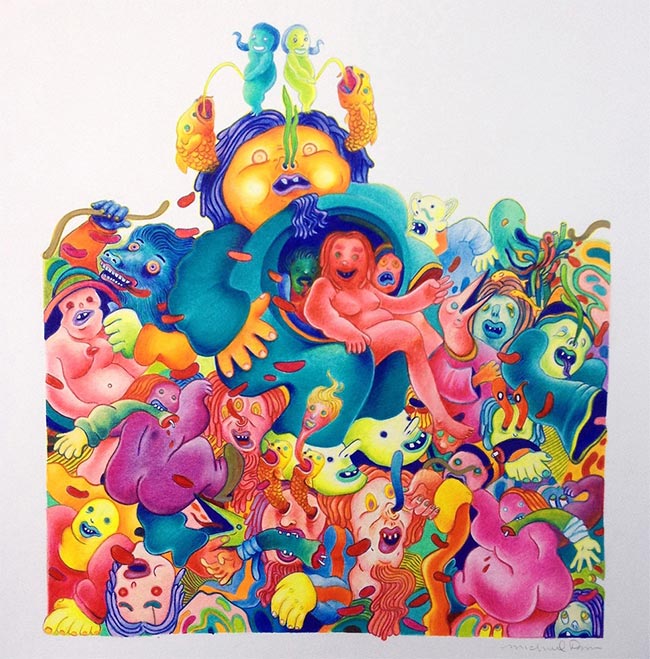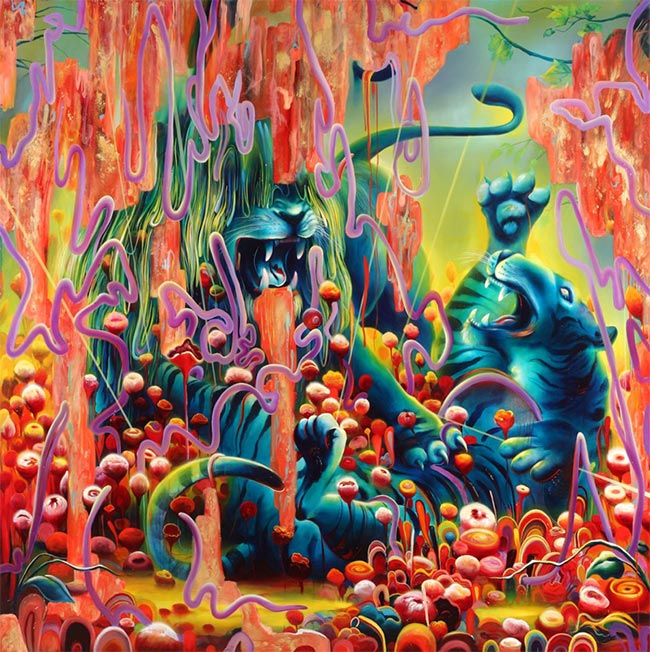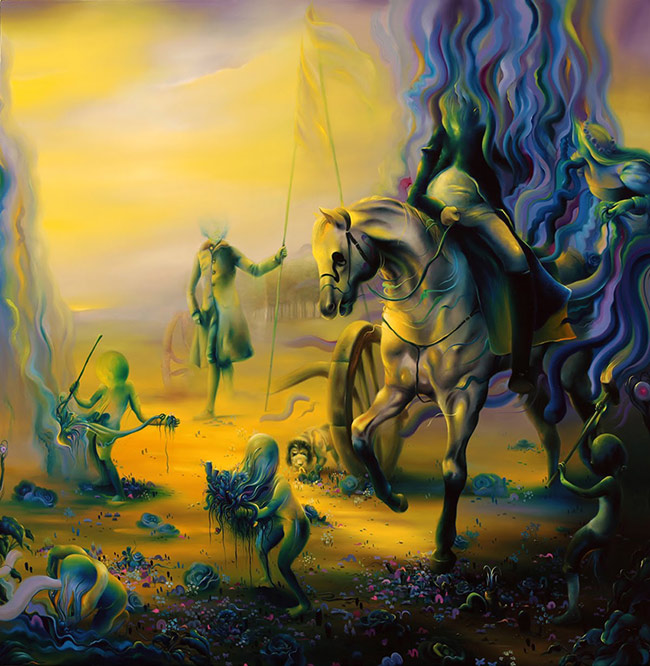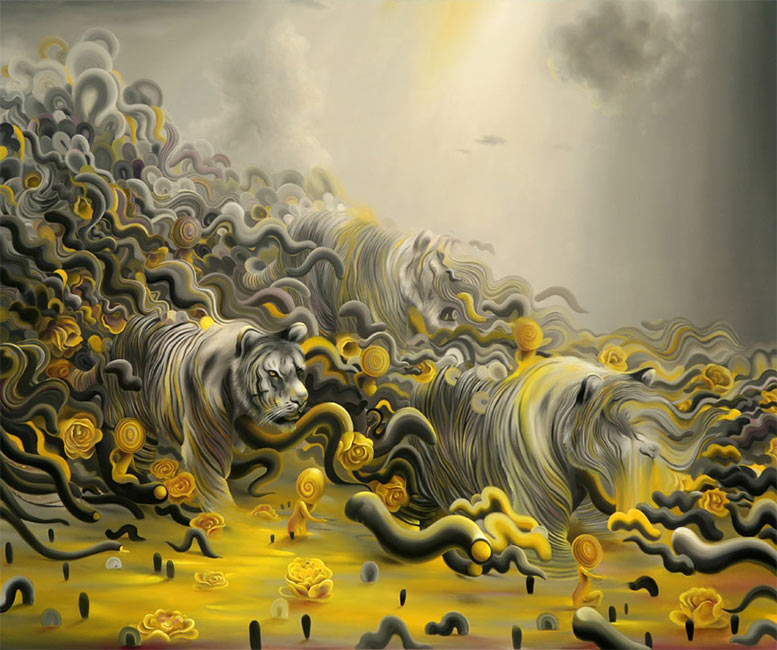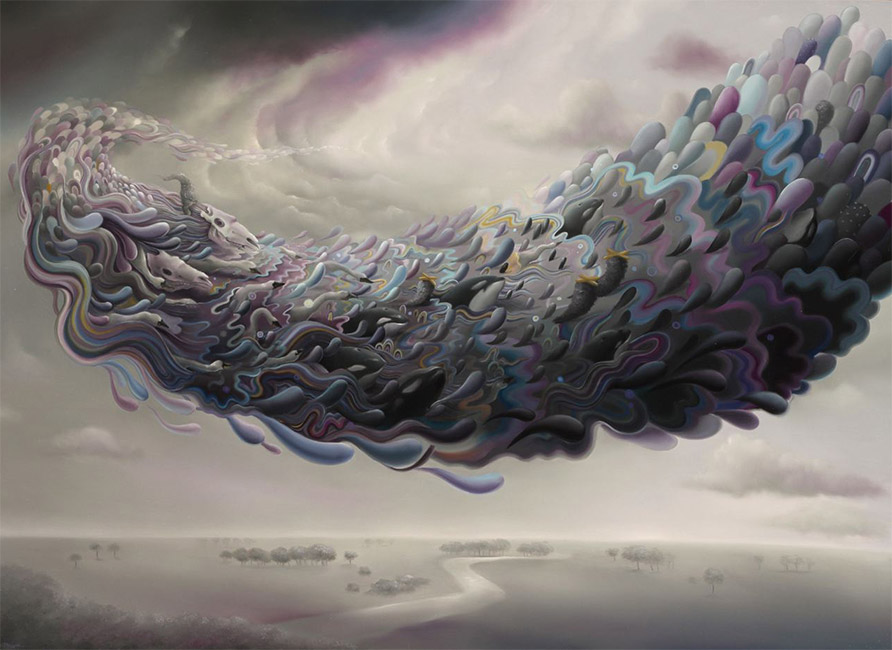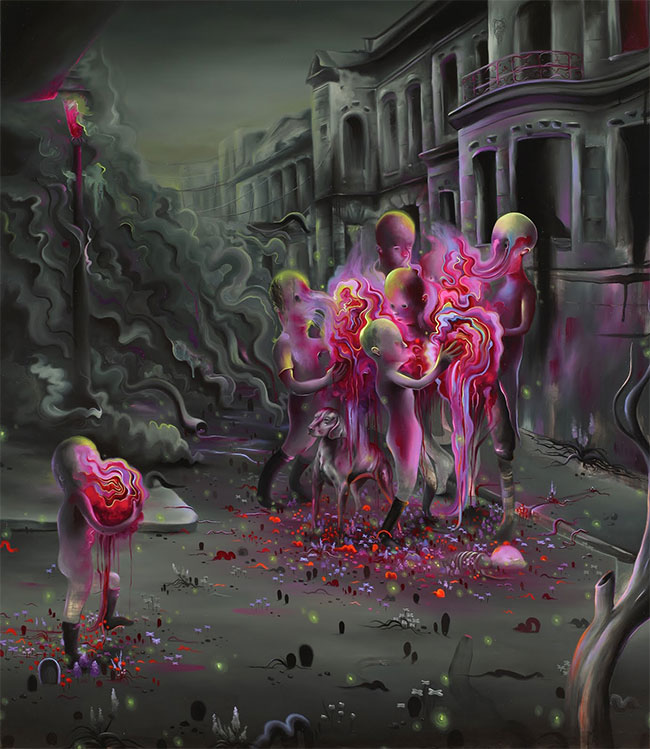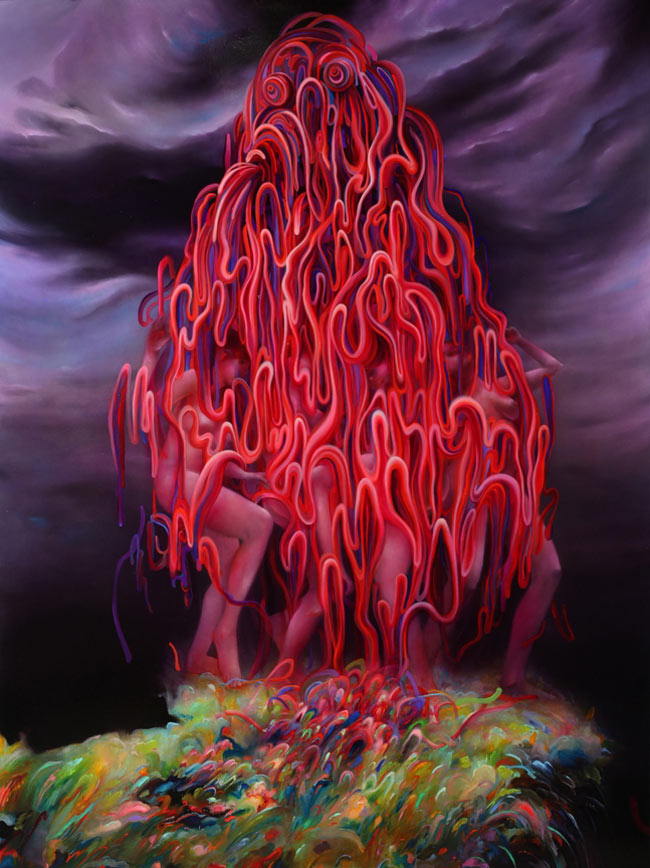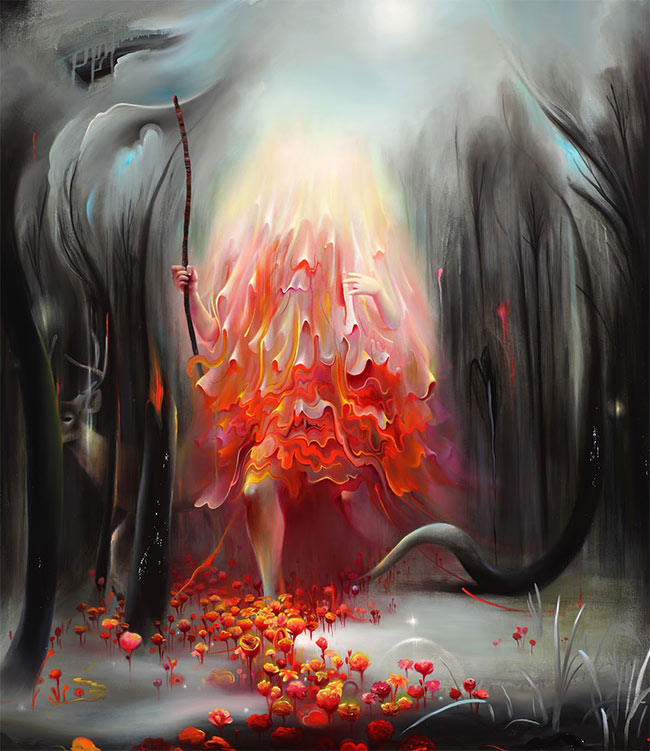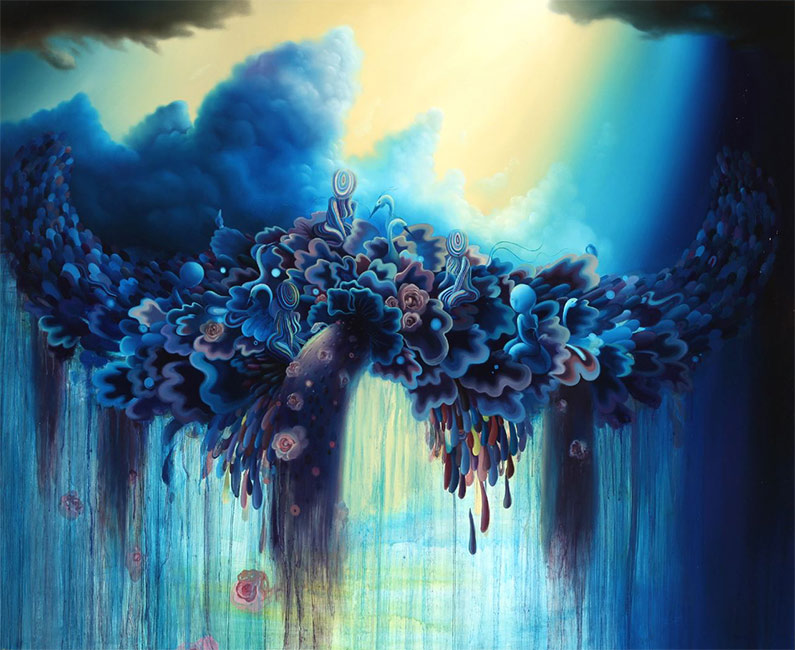 Save
Save
Save
Save
Save