Nicole Duennebier was born in Hartford, Connecticut, in 1983. She received her Bachelor in Fine Arts at Maine College of Art with a major in painting. Her BFA thesis work was most influenced by research about the coastal ecosystems of Maine. In 2006, she was awarded the Monhegan Island Artists Residency.
On the island, she continued her work with sea life. Duennebier saw a natural connection between the darkness and intricacy of undersea regions and the aesthetic of 16th century Dutch still-life painting.
In 2008 she moved to Boston. She is currently exhibiting with the 13FOREST Gallery in Arlington, Massachusetts.
"Natural phenomenon – dermoid cysts, fungus, invasive flora/fauna – and my love of candied, old-master opulence have a constant presence in my work. Through painting with attention to detail, I've become accustomed to the fact that nature itself, or anything living really, never totally allows you to have a perfectly idealized experience. Everything is always spewing, dripping, rotting a little. Similar to 17th century still-life paintings with those vibrant lusty fruits that show the light fuzz of beginning decay, I don't see these works as allegorical depictions. To me it is more the realization that both the rot and the fruit are a textural attraction in their delicacy; both take the same concentration and care to paint.
The classic chiaroscuro darkness in still-life is a primordial soup, a pool of black that springs forth a decadent, and sometimes horrible, growth. I've always been attracted to the obsolete idea of spontaneous generation, all that awful stuff popping into existence for no reason. The paintings reflect this; they are more spontaneous generations than firmly rooted in actual living organisms." – Nicole Duennebier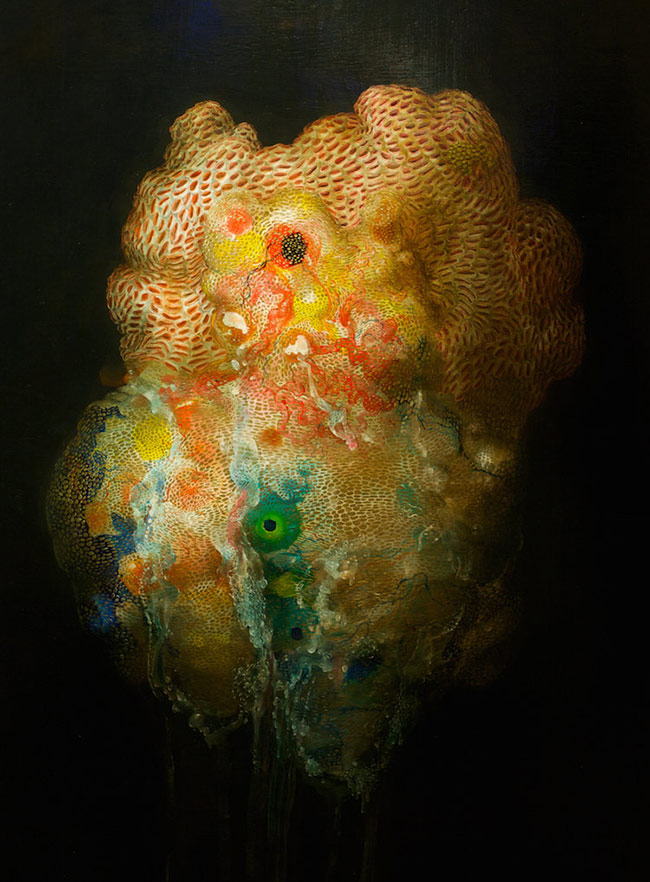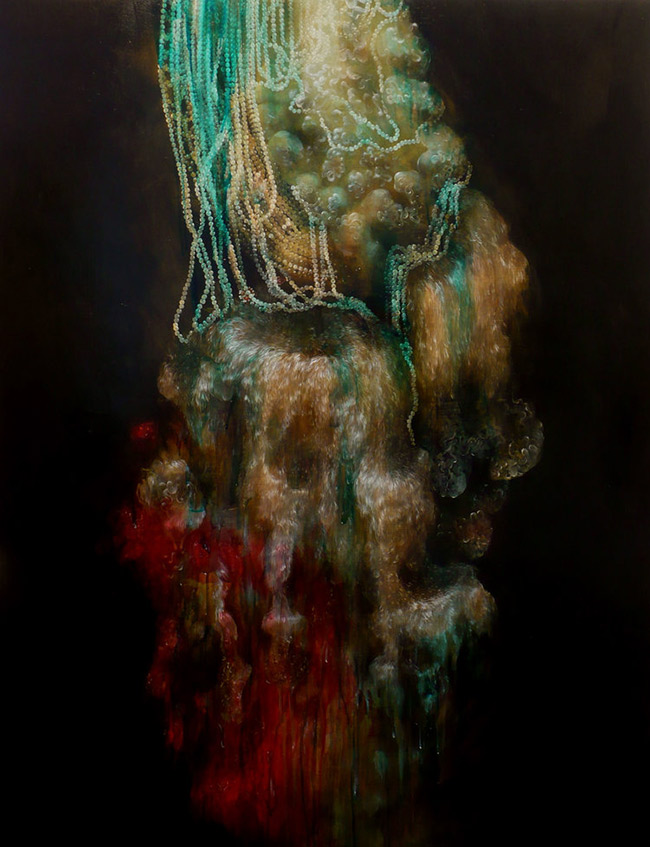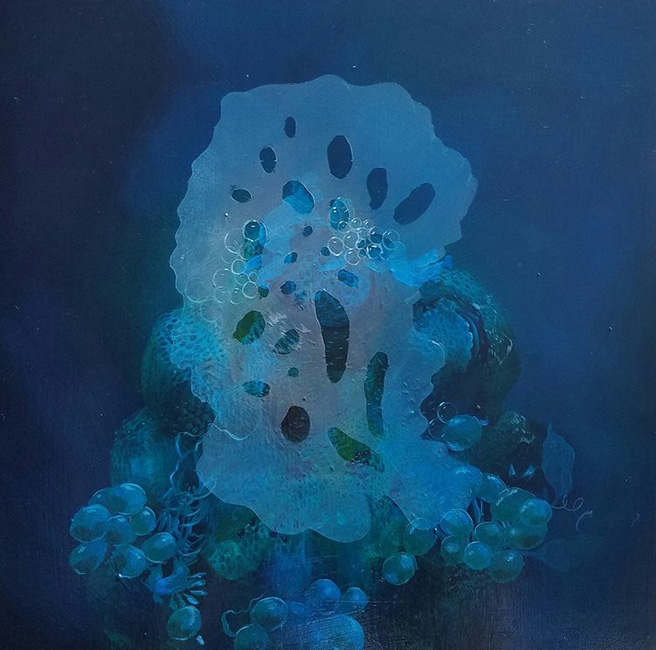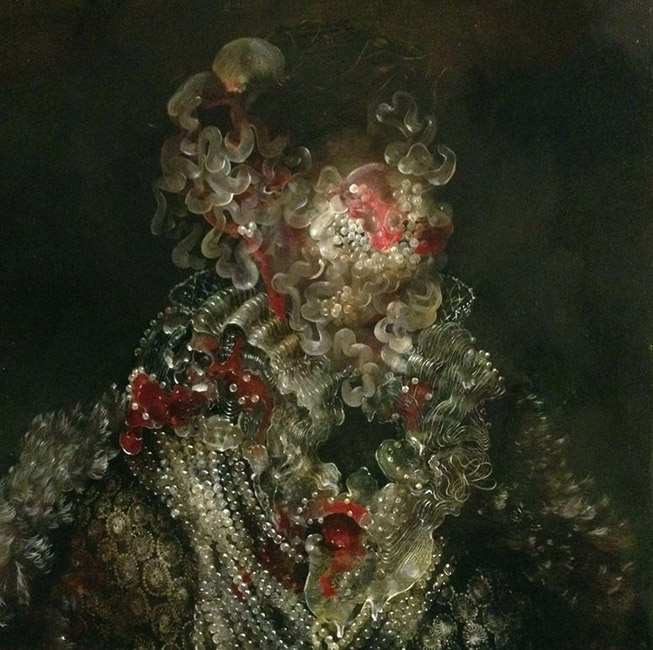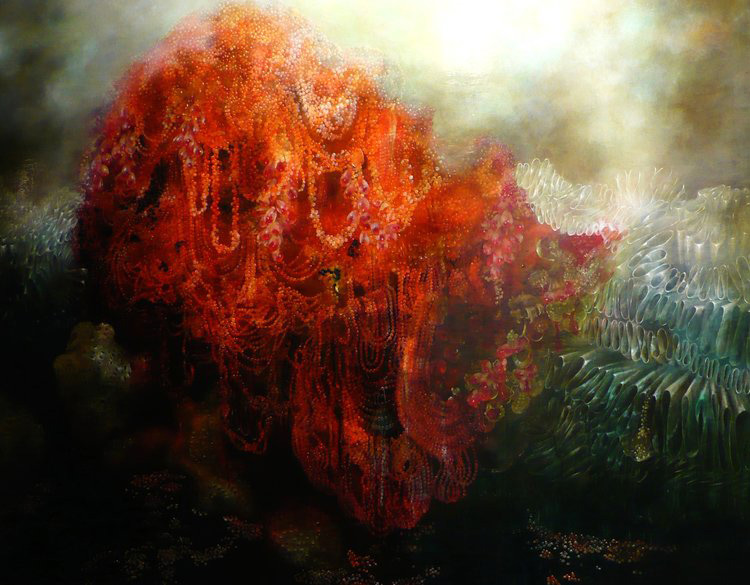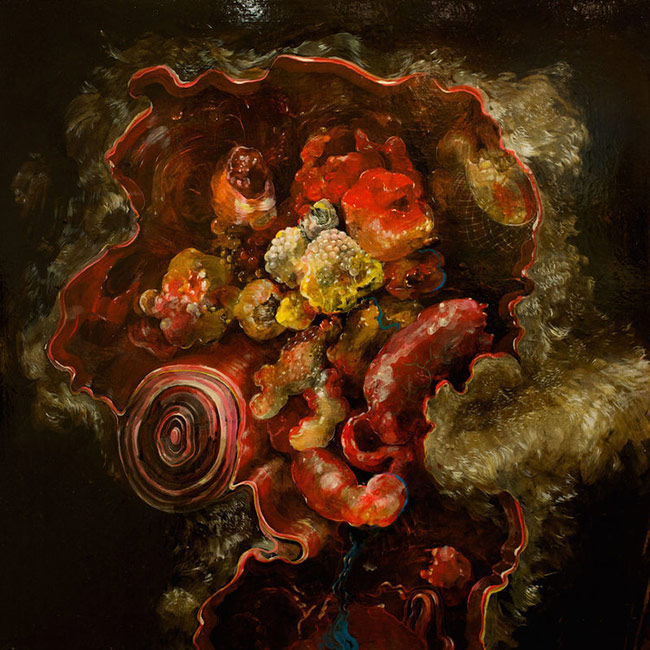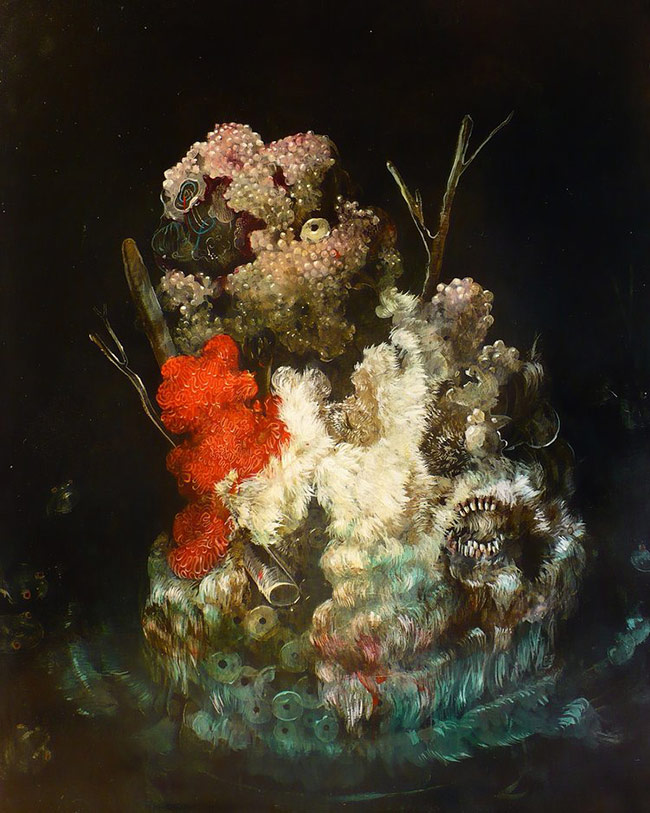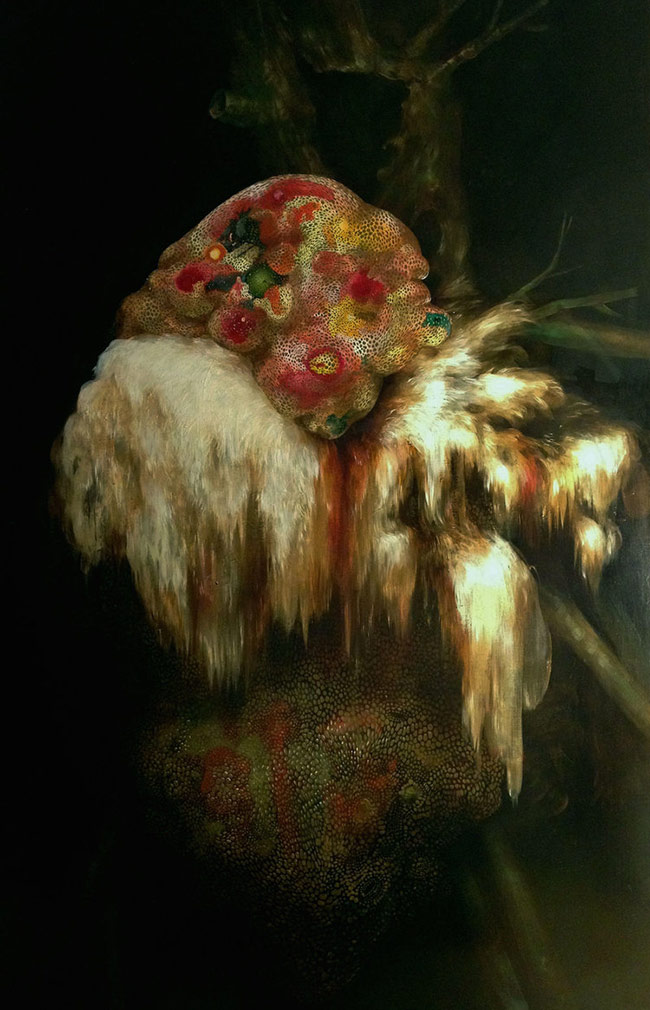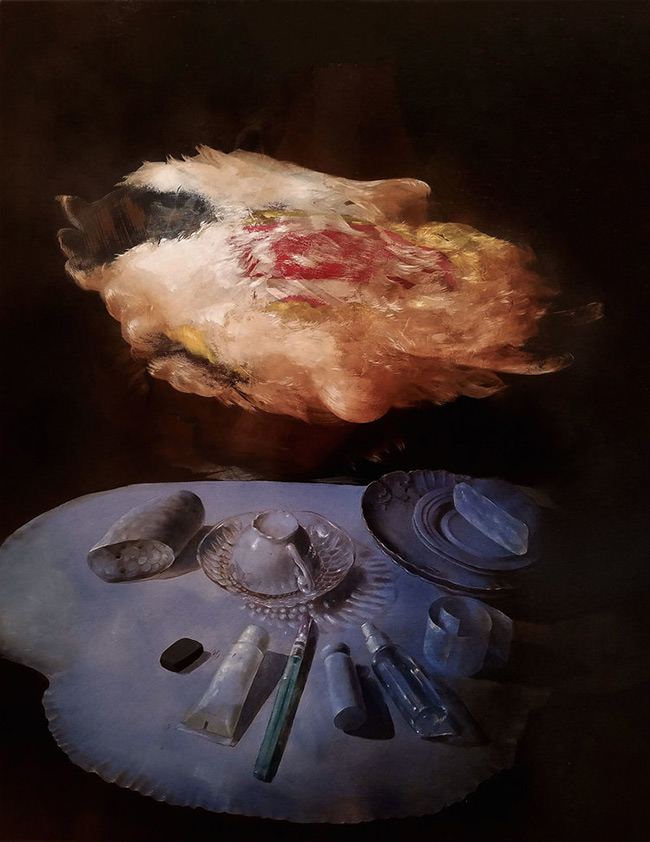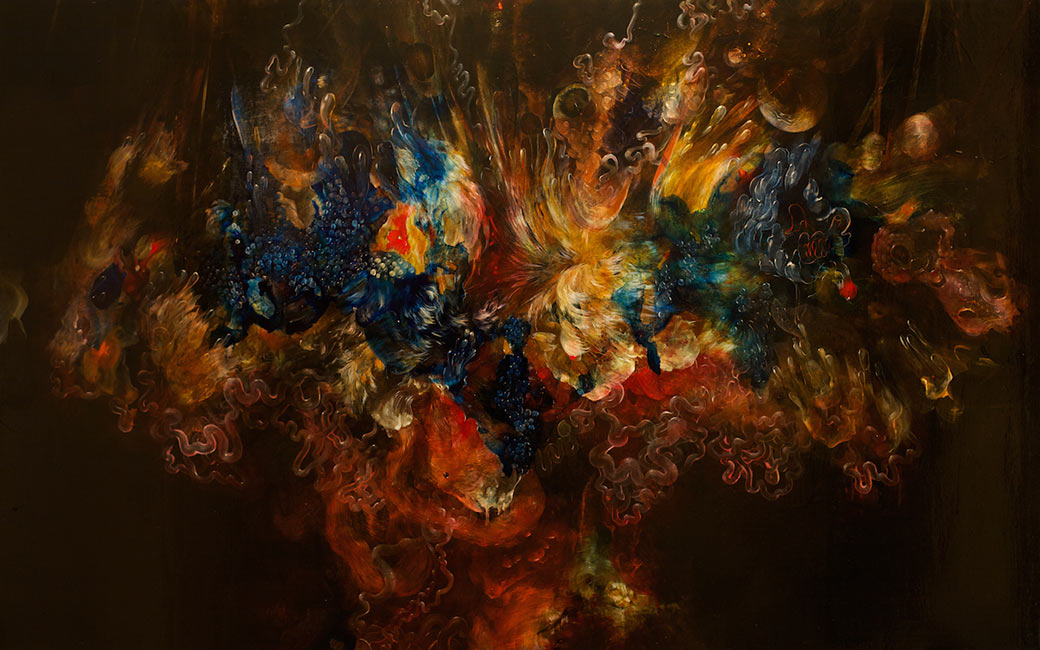 Save