'Animals and Us: Kinds Alike' by Ewa Pronczuk-Kuziak
Our early experiences, discoveries and emotions play an important role in who we become as adults. Certain stories from our childhood have a major impact on our future life and choices. Childhood is our roots, the beginning of our exceptionality. It is my childhood that has largely determined the character of my paintings and why my art is populated by images of animals.
We all love animals – in many different ways. We admire them, worship them and find them impressive. We share with them a number of feelings and instincts, although sometimes we treat them like objects or trophies. They have fascinated us for centuries as – with civilisation – we have lost something people and animals used to have in common. Freedom. And wildness. Something we subconsciously miss.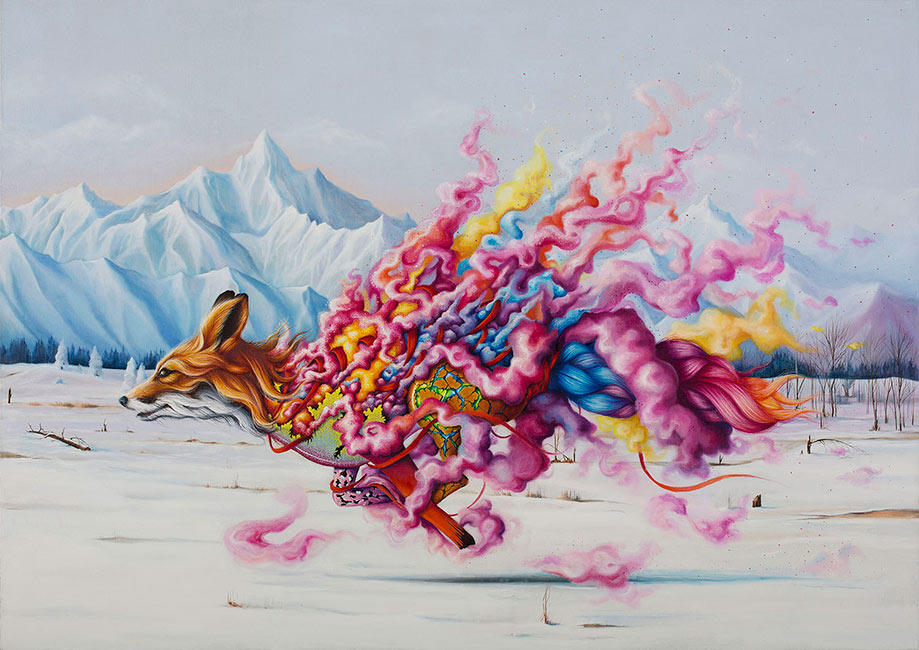 My fascination with animals dates back to my early childhood and is strongly related to my father's profession. My dad is a vet and we lived in a house next to his clinic. I would spend hours at his side observing, sometimes sneaking nearby his office against his will when the curiosity of a child would get stronger than anything else. I saw the first and the last moments of animals' lives. I watched treatments, tests, surgeries and once, by accident, even an animal necropsy, which I remember as peaceful and silent. What I learnt from my dad is patience and respect for animals. He showed me their fragility and strength. It was fascinating.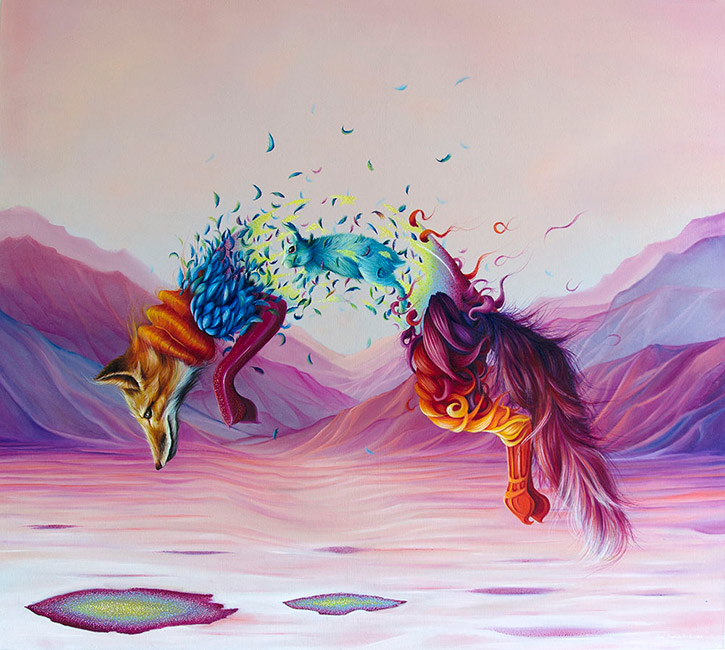 During the same period of time I had a chance to meet people involved in hunting, so not only would I witness fighting for animals' lives and health, but also competing for them as trophies. I watched animals getting well and counted downed partridges. I stroked puppies brought for vaccination and the soft fur of hares brought by the hunters. I admired the strength and beauty of horses and the softness and smoothness of foxes' fur with all its magical colours. Children do not judge, they only absorb the beauty and magic of the creatures around them so to me all animals were beautiful, each and every one – attractive.
My paintings result from this childhood admiration for strength, vitality, and subtle beauty. My animals are suspended between reality and dreams in the same way I was suspended between the fight for their lives and the world where they were trophies. Built on contrast, they are full of life, energy and fantasy. Always beautiful, ideal in their complexity and the way they continuously change.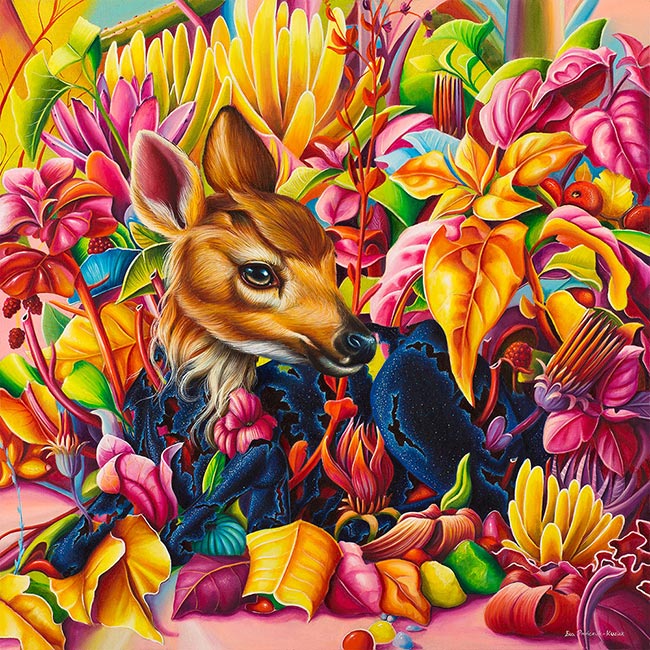 Animals in my paintings become personifications of human emotions and stories related to them. They are the medium I use in order to communicate. They allow me to share a range of feelings a viewer intuitively captures. The meanings they carry are not literal, the perspective they allow to introduce is not one-dimensional – they are ideal to convey emotions, sometimes very ambiguous. For me, animals become a form of dialog with a viewer. On the one hand they are me, my emotions, and my personal, positive language of stories, magic and beauty. On the other hand, they are the emotions and the story of a person looking at my painting. A viewer, by interpreting the symbols of animals I use, tells his or her own part of the story, making it more personal from his/her perspective.
These stories blend and interweave with one another. They bring questions about animals next to us and animals within us. Animals become our reflection and we start to reflect them. Animals and us. Kinds alike.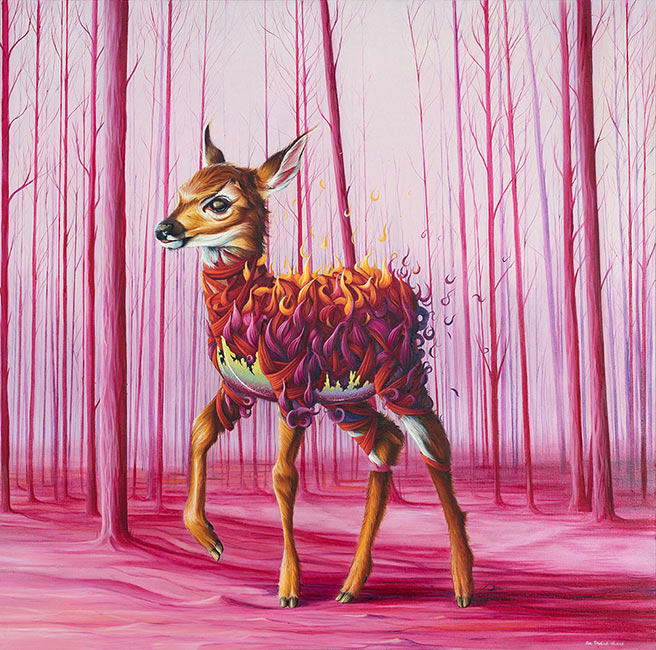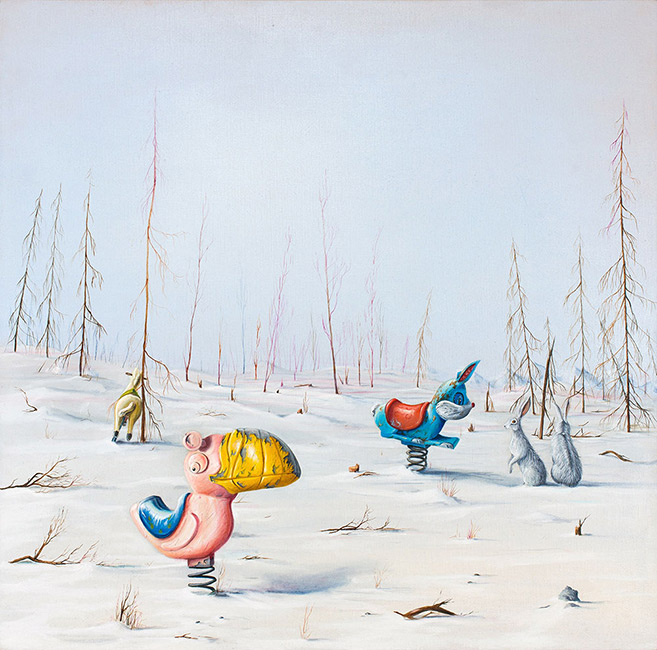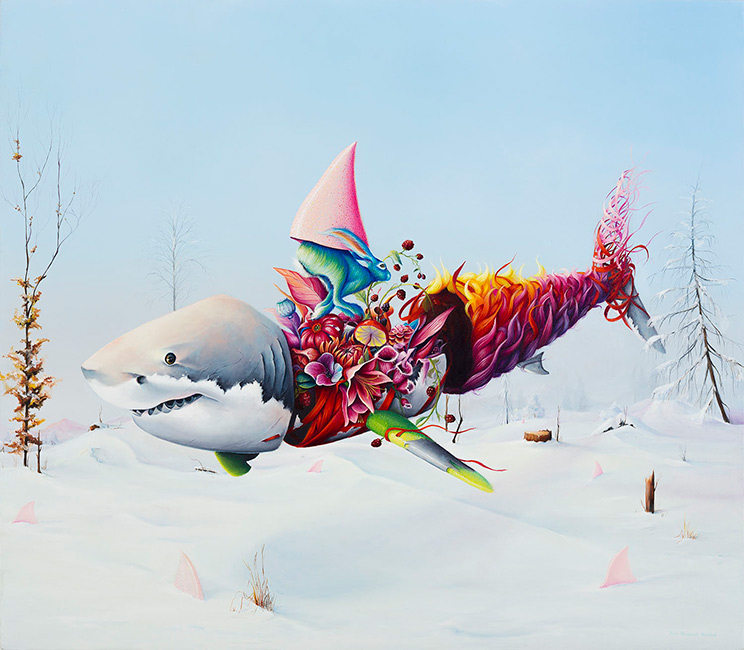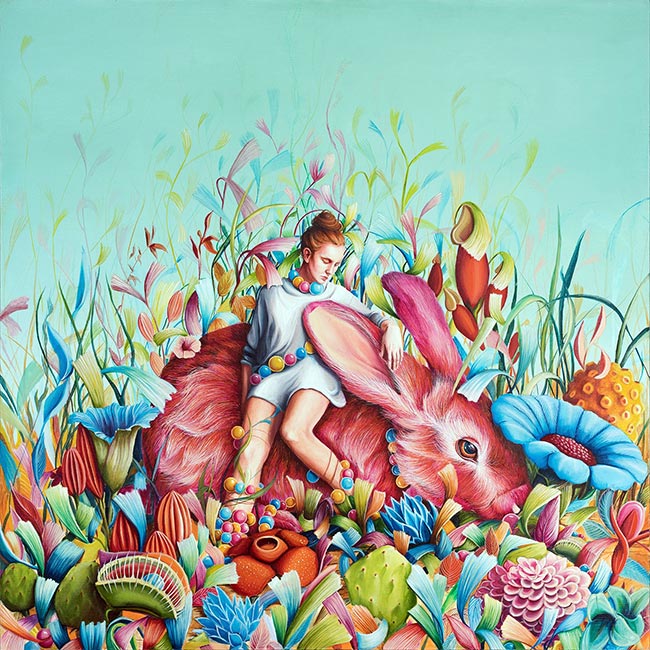 Save
Save
Save