'Dehydrated Rainbow' by Nicole Gordon
With my newest body of work, 'Dehydrated Rainbow', I have been primarily focused on the core concept of creativity when over-programming goes away. These dreamscapes represent the internal worlds that we can create when we aren't distracted by daily scheduling. I try to tap into that place myself during my creative process and let traditional logic fade away. I allow myself to remember thought processes that I had as a child when everything was more mysterious, unlimited, and often frightening. When a child has the time and freedom to go into their self-constructed worlds, fascinating things come about.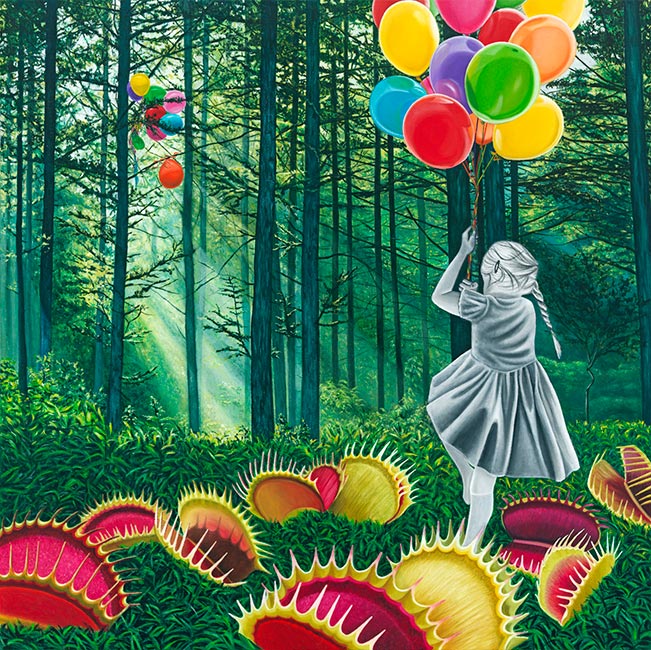 The imagery of Disneyland's Mad Tea Party spinning teacup ride is featured predominantly throughout the show. The ride is often simultaneously exhilarating and terrifying, not unlike the experience of looking inwardly and relying on ourselves for a deeper understanding and connection with the world around us. The Mad Tea Party ride is associated with the story Alice in Wonderland, which resonates conceptually with my work. The Alice in Wonderland tale "straddles the line between childlike innocence and darkness. Like Alice and her topsy-turvy adventures, we can't be certain about the truth within the mythology." Not unlike these tales, my work weaves in elements of childlike innocence with a darker undertone that reveals itself the more time that is spent with the work. The narratives are sometimes disorienting and irrational, in stark contrast to the logic that guides our everyday lives.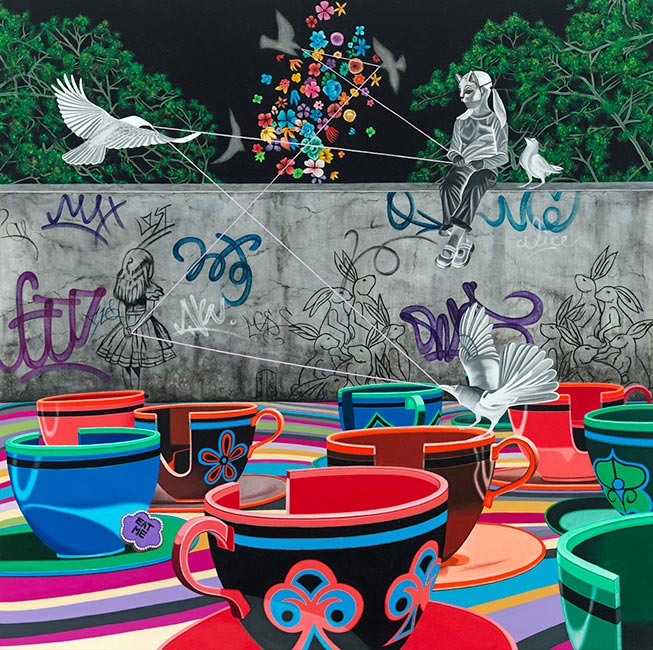 I was drawn to the phrase, Dehydrated Rainbow, as the title for the show because of its inherent absurdity. A real rainbow is the last thing in the world that could ever actually be dehydrated as it's hydration is all it really has. On a literal basis, I think that the title is fitting because of the contrast between the vibrant colors in the dreamscapes and the black and white figures that inhabit them.
'Dehydrated Rainbow', will be on view at Corey Helford Gallery between July 15th and August 12th.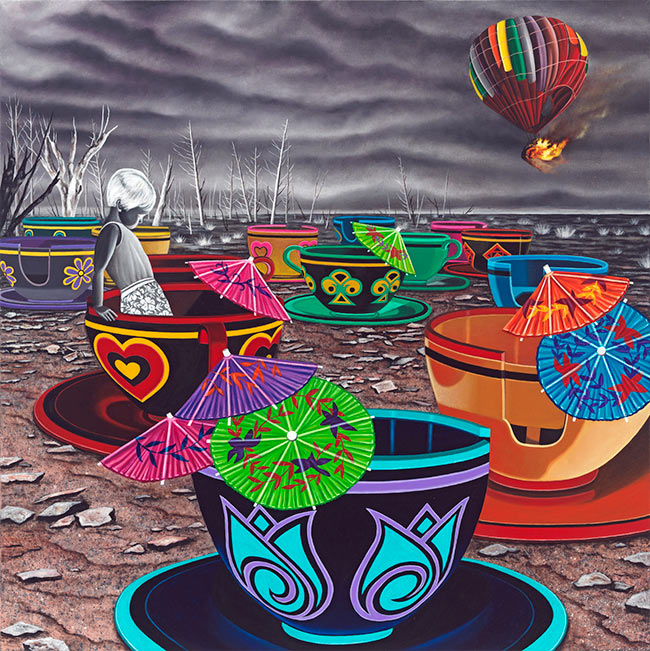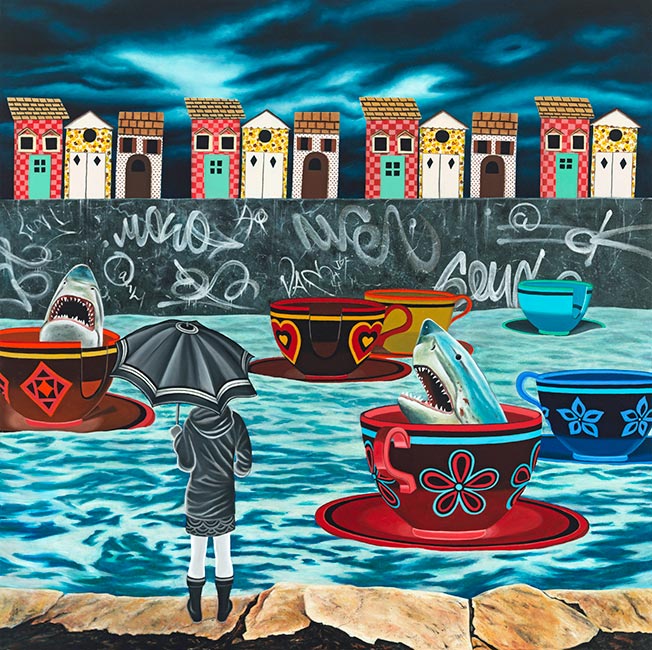 Save