Sam Octigan is a visual artist based in Melbourne, Australia.
His practice typically centres with painting on canvas, exploring the intersection of narrative and abstract form. Endlessly fascinated from a young age with the visual image and how we as humans connect to it, his current work seeks to delve deeper into the alchemy of what makes an arresting image to an audience, while exploring his own personal interests in memory, history, growth, home and truth.
He has exhibited extensively in Australia and abroad, producing both solo and group exhibitions while maintaining an active presence in Melbourne's creative community.
"I've always been into music and always been involved in the hardcore and punk scene in Melbourne. The first job I did for anyone was basically some friends asked me to do a t-shirt design for their hardcore band Bear Trap. That was 2003 or something now, but I remember I got a real buzz out of that. From there, that's how I got started doing illustration work with bands. I made a little bit of a name for myself, bands contacted me, it just went from there. Initially I did a lot of work for the band 50 Lions, and did their 7-inch and their first LP. At the time though, they were the hardcore band so I got some exposure.
Then I went and studied illustration and sort of figured out that okay, this is what I want to do, this is a great place for me to sort of start from, so I studied illustration I was doing work for bands. A part of the illustration course was you learning how to exhibit your work because it was tied in really closely with the fine art course at the same institute. There was a big emphasis on exhibiting your work and being an illustrator, but being an artist as well, having your own style and pushing your own work. And that's how I got into the idea that I can be a commercial artist and a fine artist as well." – Sam Octigan (Acclaim Mag)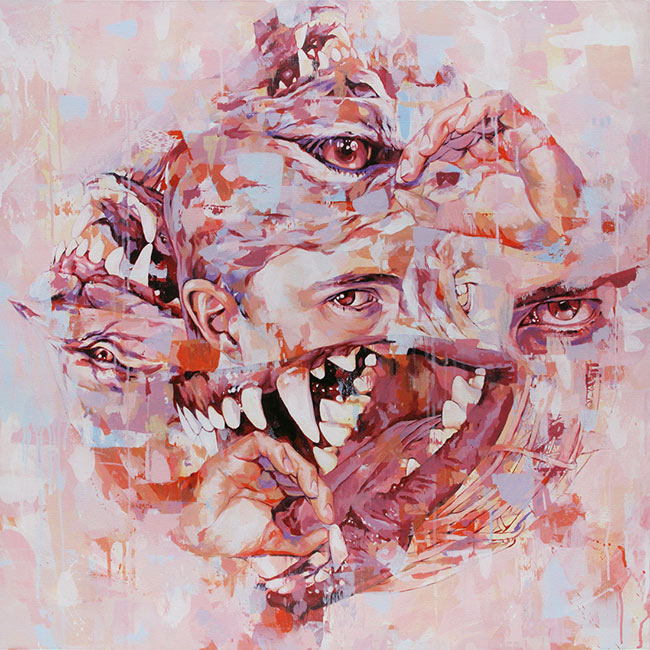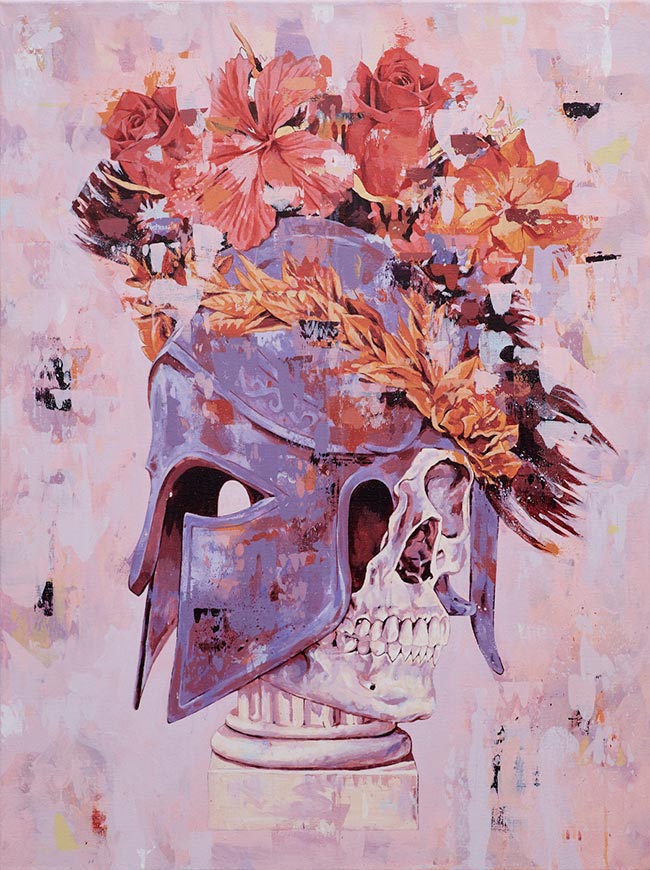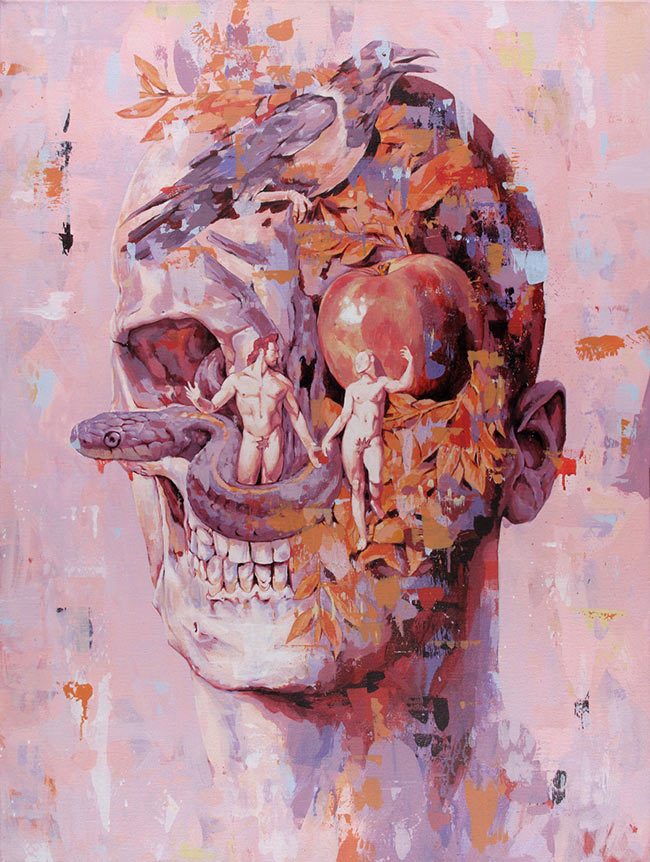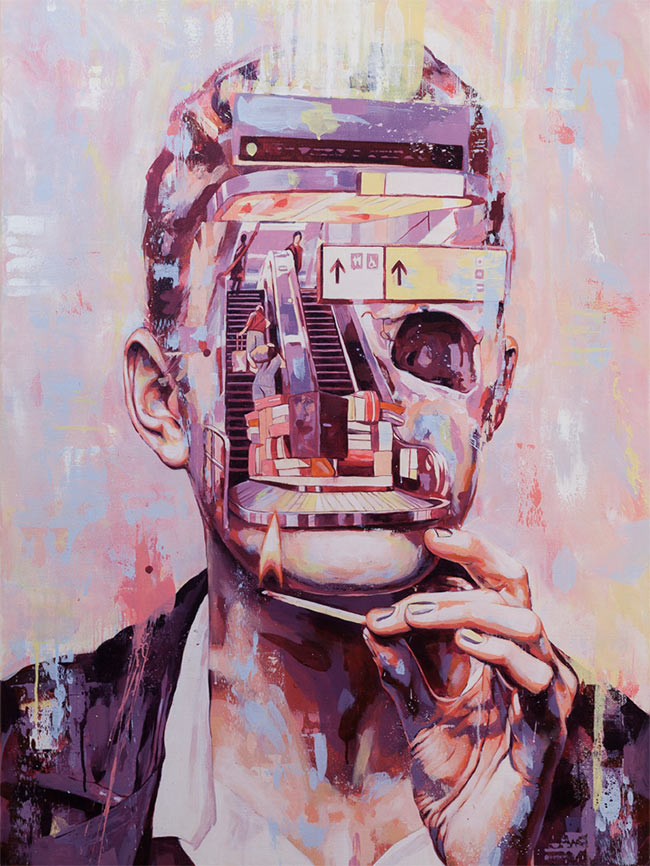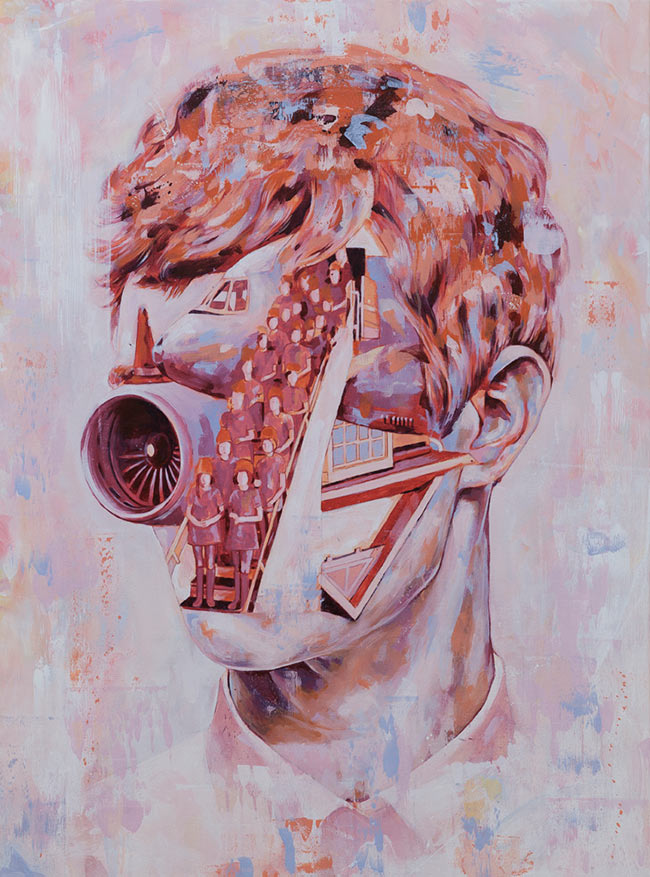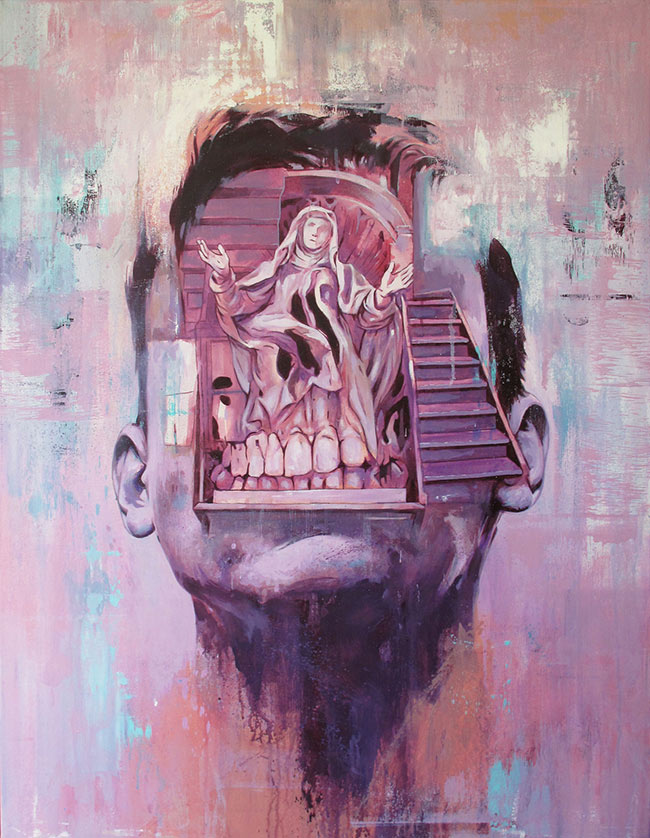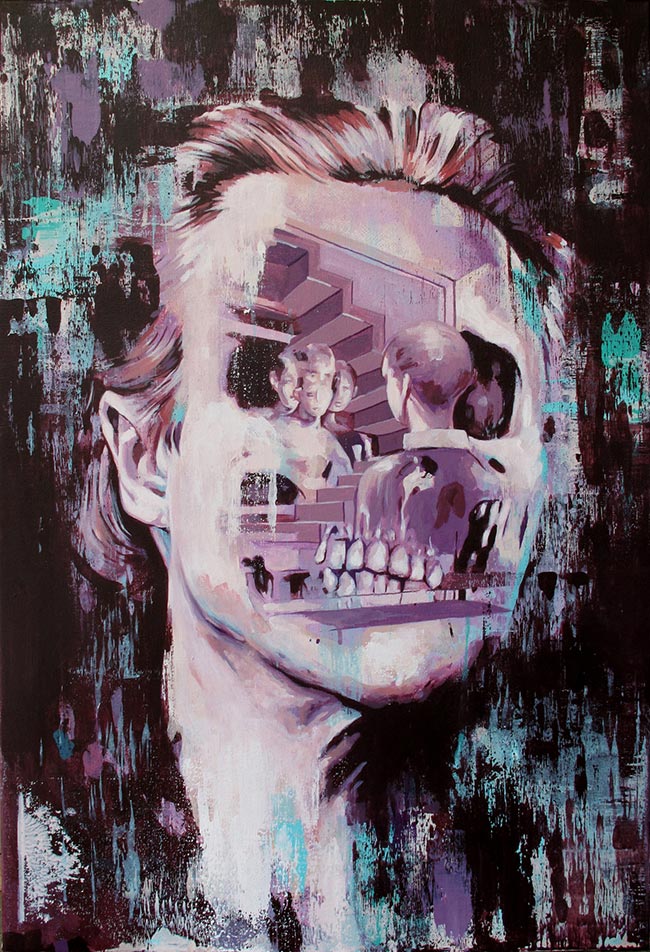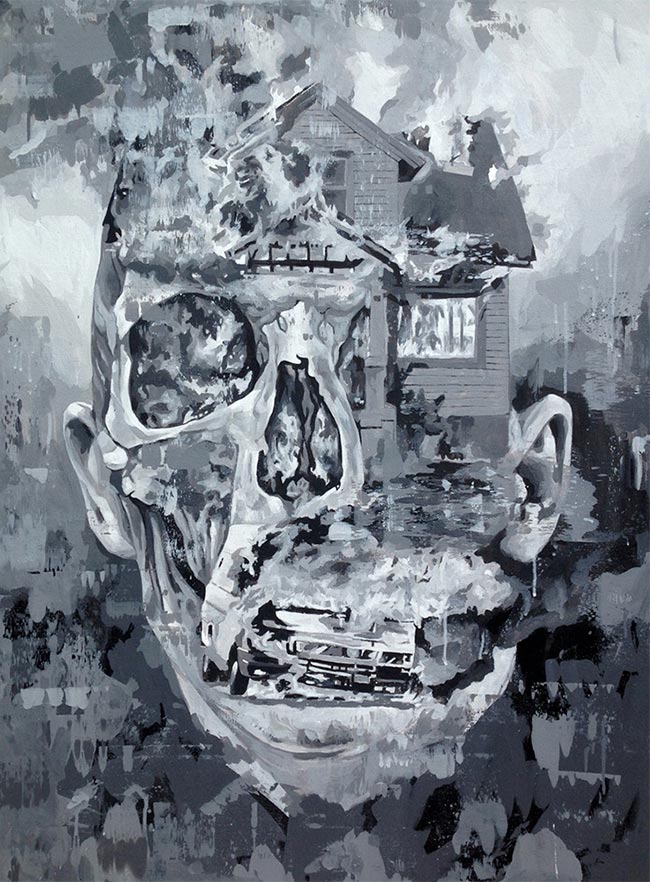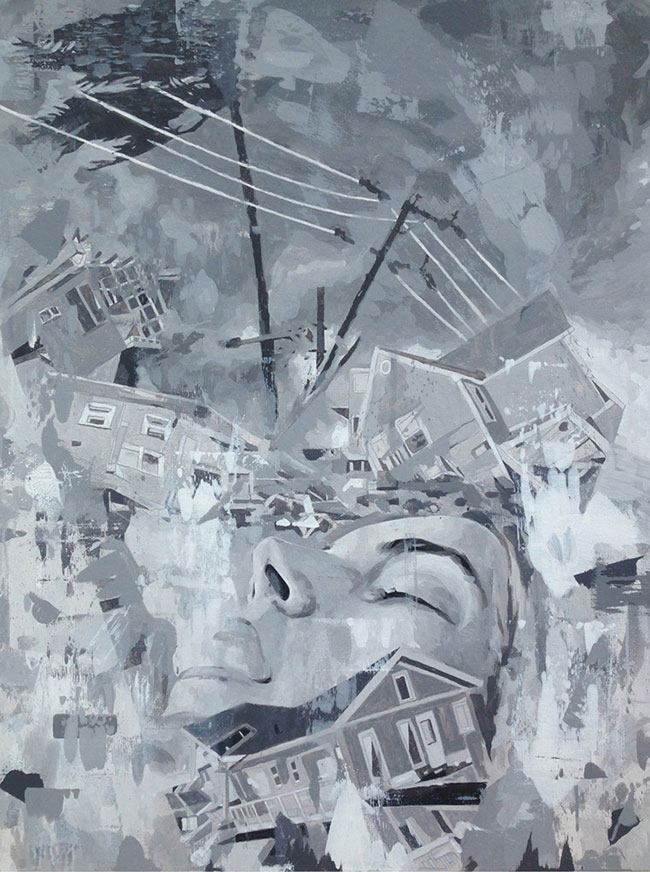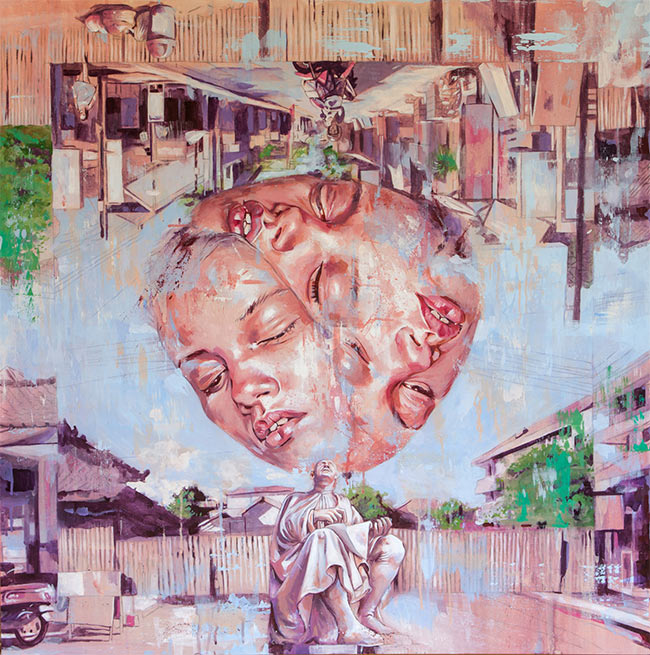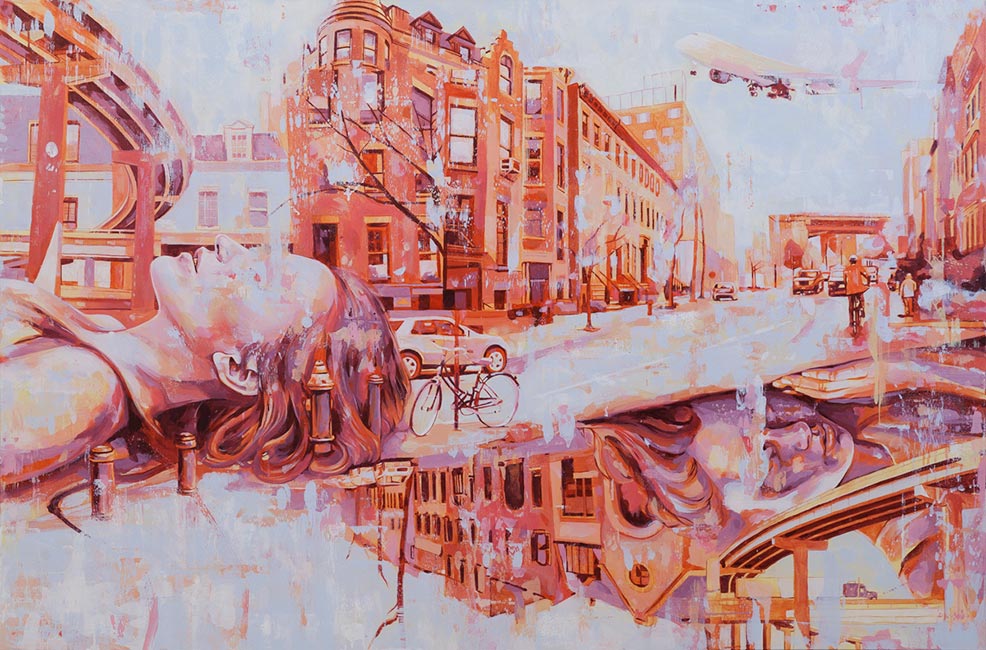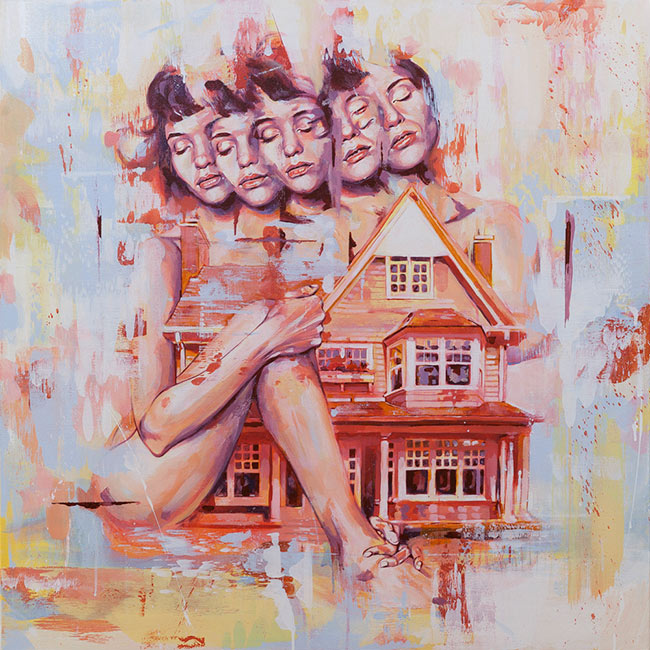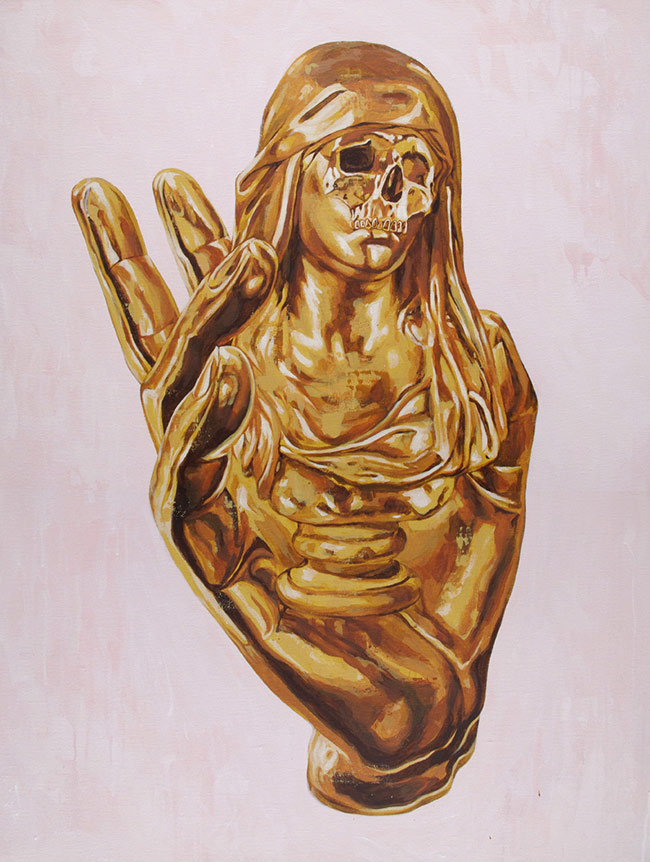 Save