'The Dying Thought' by Nicomi Nix Turner
We have been so governed by the idea of flags: our symbol of ownership and dominion of people and land.
In 'The Dying Thought', archetypes traverse barren dreamscapes, bearing dominion over themselves, their freedoms, their hopes and lack there of.
Touching on division between Man and communion with warring gods, the works aim to validate the figures in moments of freedom and perhaps, absolution in that moment, that dying thought.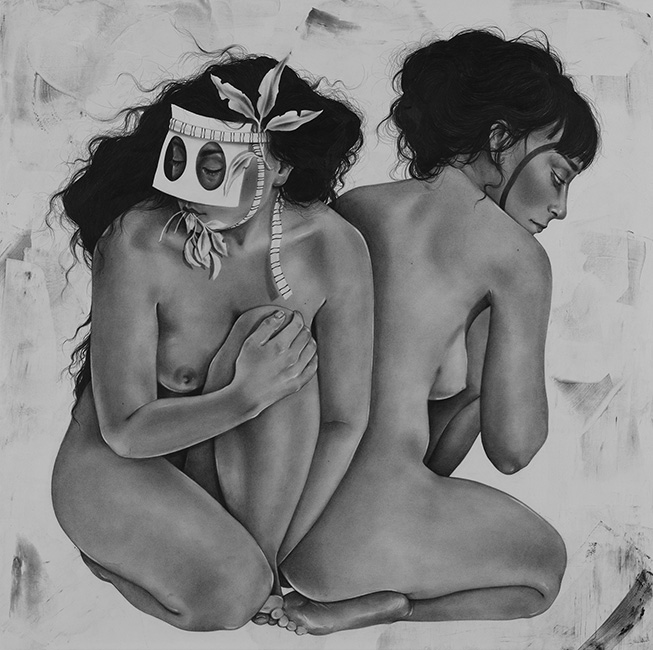 The works in the show are a combination of graphite, oil, wax and resin mixtures. Over the years, I have built my works in obsessively meticulous lines of graphite. In a moment of experimentation, I ended up with a medley of mediums which seem to still convey the precision with an ample amount of spontaneity and movement in the stillness.
Often times, the animals in my works are in fact representational of humans (think Orwell's Animal Farm), interacting with them and subtly making gestures or actions in a more human way. The dogs in 'The Dying Thought' represent Men and humankind's more brutish behaviors, while the moths dance in and out of consciousness. Partnered with the human figures, the animals extrapolate the bits we keep to ourselves.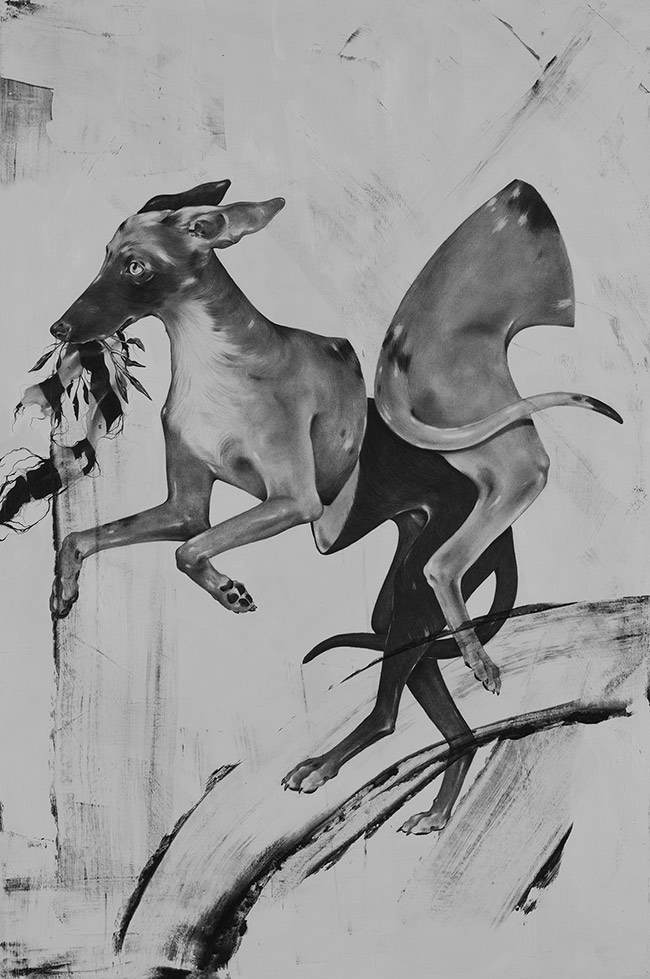 With the introductions of the new mediums, I really wanted to create textures that felt something akin to a starkness in a storm. There is a feeling of trepidation, of some unknown event that's taking or about to take place in each piece. I think right now, things feel similar to this in our own society.
Nicomi Nix Turner's latest solo exhibit, 'In Dying Thought', is being hosted at Last Rites in New York; a premiere gallery for contemporary surrealism. The show opens on Saturday the 8th of July and runs until the 12th of August.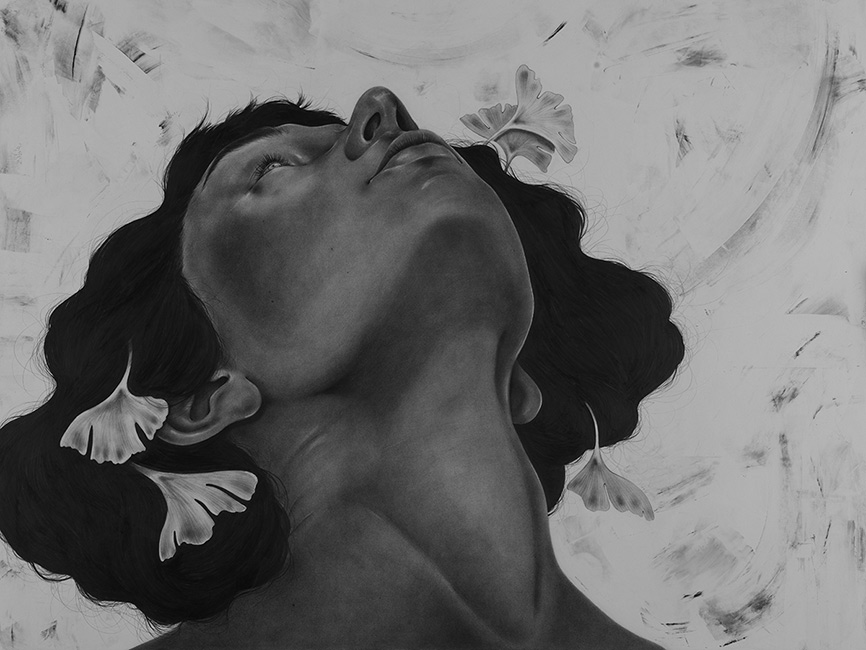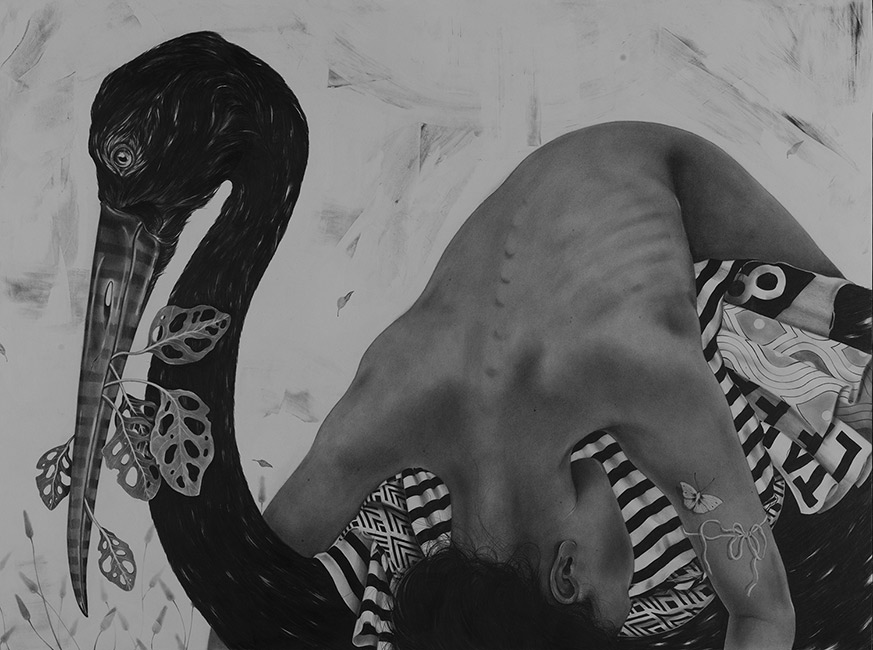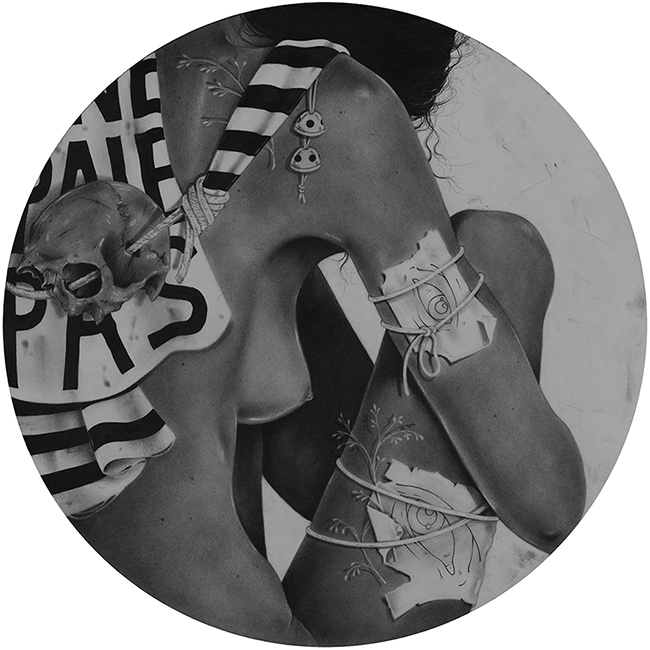 Save
Save
Save
Save
Save
Save