'An Open Letter to My Dad' by Roland Tamayo
Hey Dad,
I know I've said it many times, but thanks again for all the sacrifices you've done for our family. I know that we haven't spoken about my art for the last six years, which was a very difficult time for you. But you need to know that so much that I've done with my personal art is all because of you, and that you have inspired the best in my work.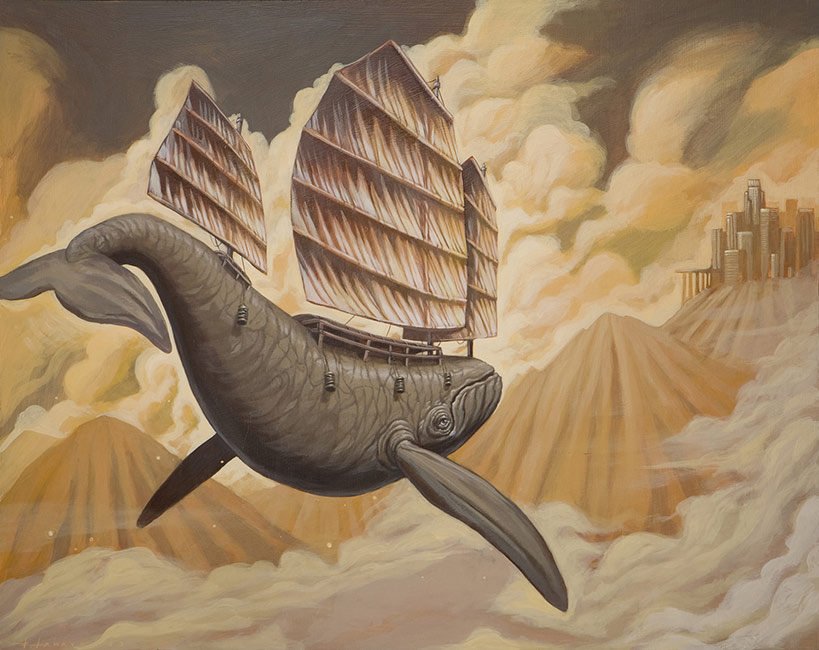 Los Angeles is home, and I can't thank you enough for being brave and immigrating to America to make a better life for us. There are countless stories of your sacrifice. I know this is just scratching the surface, but it was amazing to learn that you would purchase fish at a fish market, and sell them door to door in your old Hollywood neighborhood for a few more cents just to get by. And that rice and ketchup was the main menu for you, mom, and my sister back in the day. 'Port' and 'Flow' both symbolize your journey, sacrifice, your strength, and determination as you started a new life from the Philippines.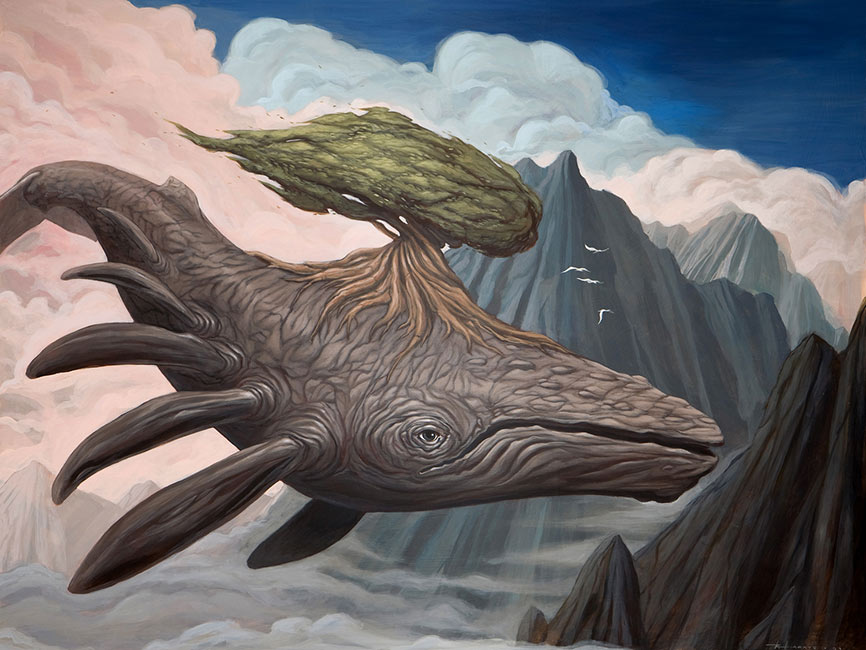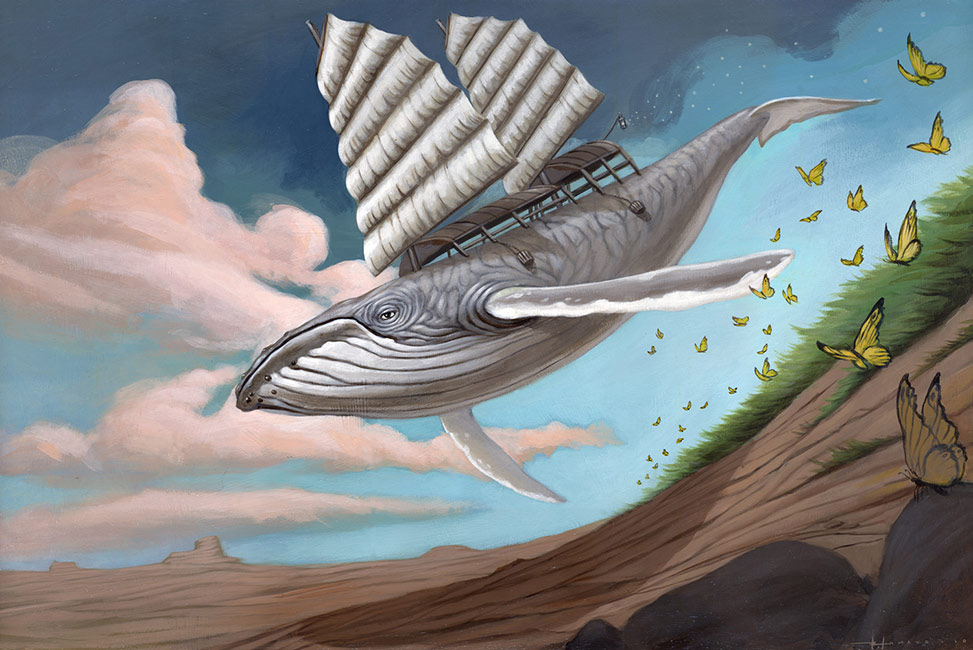 Growing up, I never understood the tremendous amount of pressure you put on yourself to provide. When you came home grumpy, it took me a while to understand and appreciate why you did, as well as the grind you went through daily. But you did it all for us, and when the weekend came around, all I remember was traveling and camping everywhere in our van, and later the motor-home. It was so much fun, and memorable that we almost always found our way to lakes or the sea. You did everything with your family in mind. Family was first. These thoughts and memories were in my head when I painted 'Flock' and 'Traveler'.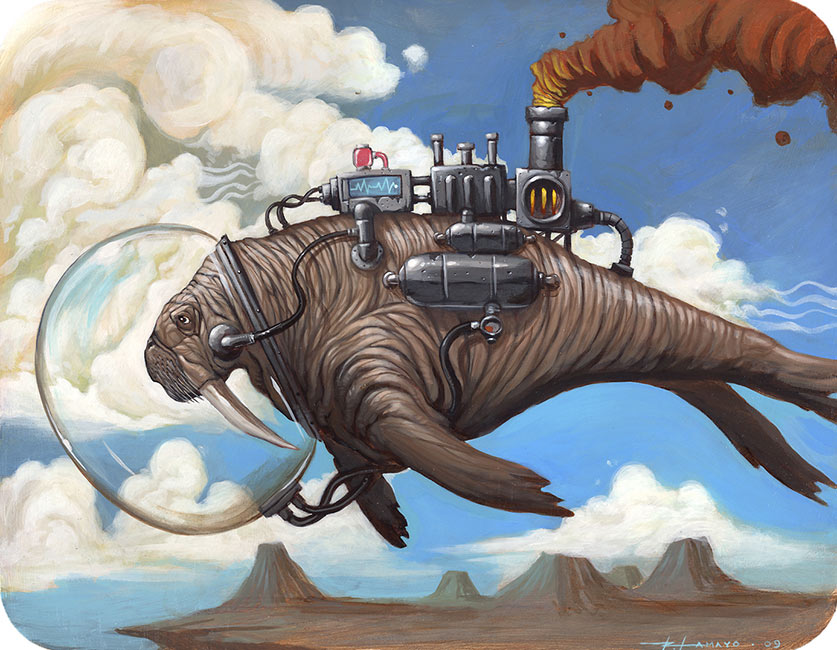 I'm sorry I never told you about a painting I did about you called 'Able'. I painted it after you had your first heart attack. It was hard to witness your long and difficult recovery from bypass surgery. But you fought so hard and you did it, and I'm so grateful for the last six years we had together. It was amazing to have six more years for you to get know and love my boys, and for them to know and love you back. They miss their Lolo and talk about you all the time.
You are easily the hardest working person I've ever known. And it's funny, because I feel like I ended up marrying someone, who like you, is a pretty hard worker herself. 'Fleet' was a piece I dedicated to my better half. The smokestacks symbolize hard work in this painting, with two playful little manatees swimming around. This was painted shortly after the twins were born. But this painting is dedicated to you as well. The hardest working, brave, talented, fun loving father of two children, and husband to an amazing wife.
Thank you so much dad. I miss you. I love you.
Your son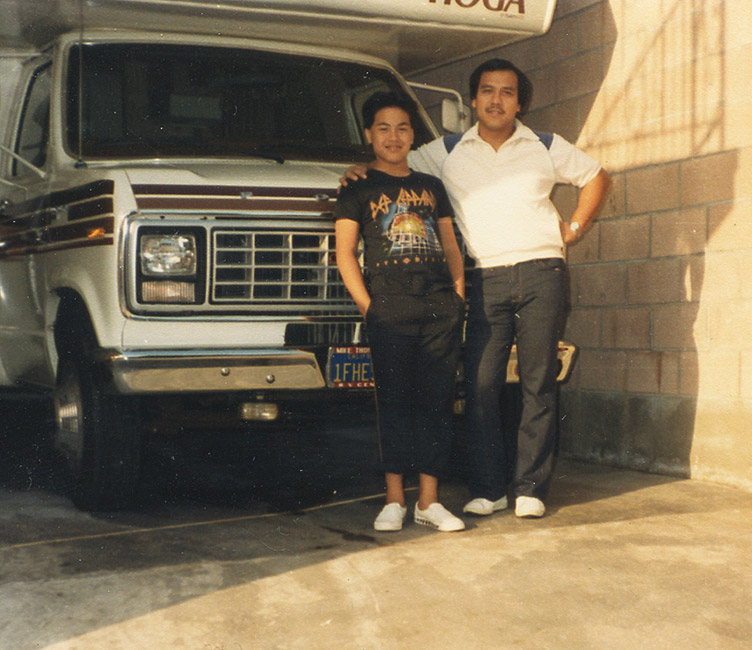 Save
Save
Save
Save
Save