WOW x WOW Gallery proudly presents Familiar Strangers. Opening on wowxwow.com at 7pm GMT on 4th March and running until 25th March, the exhibition will feature incredible original artworks by more than 85 super talented international artists.
Many of the works of art we appreciate, admire and connect with in our lifetimes are created by people we don't know, and will never know personally. Some may have been created hundreds of years ago by artists long since passed away. Others might have been created recently by contemporary artists living on the other side of the world, who we will never have any interaction with. However, despite not knowing these creators personally, we develop profound and lasting connections with their creations, falling in love with the imagination, vision and humanity within. The artworks provide us with wonderful insights into aspects of the creator's being that resonate with our own, helping us form deeply meaningful relationships with these 'Familiar Strangers'.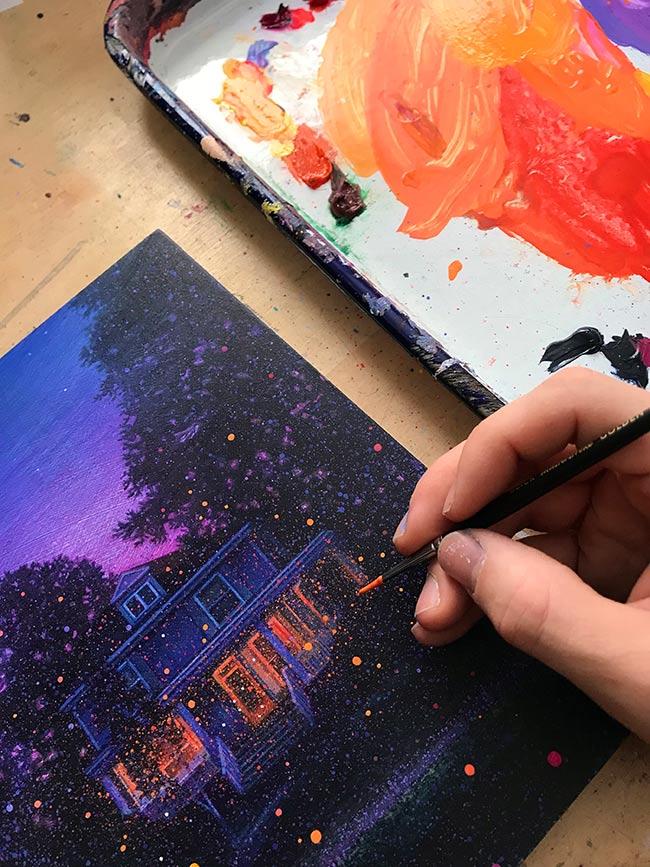 As always, we'd really appreciate you spreading the word to anyone that you think might be interested in the exhibition. We're super excited about the work we've received for Familiar Strangers, and we hope that you enjoy the show!
If you're interested in receiving the Collector's Preview, please email us at info(at)wowxwow(dot)com. Thank you.
Participating artists:
Orphné Achéron | Aethereal Moods | Olympia Altimir | David Álvarez | Adam Augustyn | Scott Balmer | Paul Barnes | Kaitlin Beckett | Cristina Bencina | Emma Black | Kseniia Boko | Jesús Inglés Canalejo | Martínez Cánovas | John Casey | Soojin Chae | Alina Chau | Rene Cuvos | Jennifer Dahbura | Fran De Anda | Kring Demetrio | Robert Deutsch | Tripper Dungan | Ejiwa 'Edge' Ebenebe | Garis Edelweiss | Theo Ellsworth | Alison Friend | Eva Gamayun | Mariajosé Gallardo | Gloombrow | Cielle Graham | Naoto Hatttori | Cleonique Hilsaca | Veronica Jaeger | Máté Jakó | Savanna Judd | Song Kang | Boje Arndt Kiesiel | Cassandra Kim | Nom Kinnear King | Jolene Lai | Edith Lebeau | Luca Ledda | Amelia Leonards | Konan Lim | James Lipnickas | LTG (Ana Novaes) | Lihao Lu | Isaac Malakkai | Ashley Marie | Colete Martin | Gina Matarazzo | McMonster | Eli McMullen | Michele Melcher | Nicolás Menay | Zach Meyer | Marina Mika | Moki | David Molesky | Niky Motekallem | Reiko Murakami | Andreas Nagel | Johannah O'Donnell | Christian Orrillo and Cristopher Pérez | P54 | Silvia Parvarini | Diego Peñuela | Dasha Pliska | Marie-Eve Proteau | Angelika Rasmus | Dusty Ray | Luke Rion | V. R. Rivera | Vasilisa Romanenko | Olivia Rose | Simona Ruscheva | Rustlehare | Eric Wolfe Sahlsten | Juliet Schreckinger | Brian Serway | Andrew Sides | Kristin Siegel-Leicht | Andi Soto | Peter Striffolino | Jessica So Ren Tang | James Thistlethwaite | Delphyne V. | Alexandra Verhoven | Jamie Wells | Alex Wezta
Flyer image: 'Oracle Sisters' by Marie-Eve Proteau