WOW x WOW Gallery proudly presents Within the Static. Opening on wowxwow.com at 7pm GMT on 4th February and running until 25th February, the exhibition will feature incredible original artworks by more than 60 super talented international artists.
We live in an age of increasingly pervasive technology, where many of us spend our waking lives plugged into one device or another. An almost infinite volume of information and entertainment is constantly available at our fingertips. This staggering plethora of media may sound like a never-ending source of inspiration and the answer to all of an artist's prayers. However, the sheer profusion of stimuli and everything continually competing for our time and attention, can lead to over stimulation, which can actually hinder creativity. It takes discipline and focus to cut through the relentless bombardment and zero in on what truly fires up our imaginations. We must prioritise our own thoughts, tune into our own frequencies and listen out for those most inspiring signals from 'Within the Static'.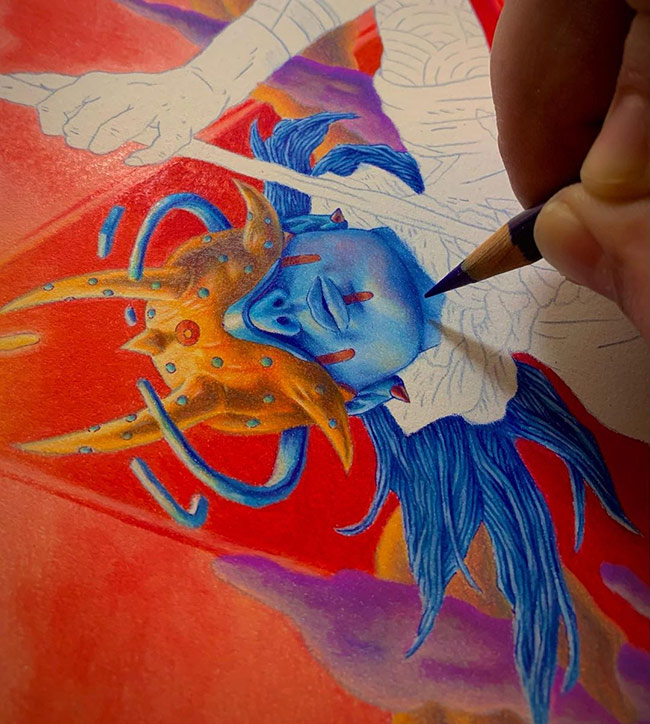 As always, we'd really appreciate you spreading the word to anyone that you think might be interested in the exhibition. We're super excited about the work we've received for Within the Static, and we hope that you enjoy the show!
If you're interested in receiving the Collector's Preview, please email us at info(at)wowxwow(dot)com. Thank you.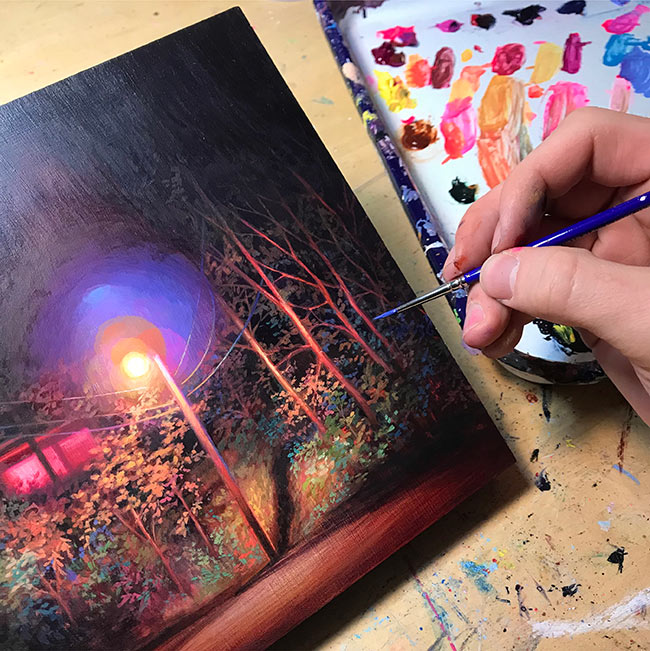 Participating artists:
Absolute Ama | Sena Adjovi | Aitoy | Anna Alpatieva | Ava An | Paul Barnes | Cristina Bencina | Black Ramu | Jesús Inglés Canalejo | Abner J. Cardona | Soojin Chae | Gigi Chen | Fran De Anda | Heather Denison | Olivia Di Gregorio | Ejiwa 'Edge' Ebenebe | Garis Edelweiss | Theo Ellsworth | Eunpyon | Taj Francis | Alison Friend | Thomas A. Gieseke | Gloombrow | Carolina T. Godina | Naoto Hatttori | Veronica Jaeger | Máté Jakó | Anna Kathleen | Cassandra Kim | Sorie Kim | Michael Koehler | James Lipnickas | Milka Lolo | Isaac Malakkai | Ashley Marie | Colete Martin | Ryan Martin | Michael Maschka | Madalyn McLeod | Eli McMullen | Shailinn Messer | Zach Meyer | Moki | Phil Moss | Reiko Murakami | Beatriz Mutelet | Andreas Nagel | Xavier Ortiz | Cheryl Owen | Hallie Packard | Dolce Paganne | Jeannie Lynn Paske | Rachael Pease | Jonathan Queen | Angelika Rasmus | Dusty Ray | V. R. Rivera | Olivia Rose | Juliet Schreckinger | Sea of Doom | Allison Sommers | Andi Soto | Alexis Trice | Berta Vallo | Joe Vaux | Alexandra Verhoven | Albert Victoria | David Michael Wright
Flyer image: 'Bliss in Static' by Michael Koehler