WOW x WOW is incredibly proud to present MicroVisions 2, the second of our annual group shows of small artworks; this year featuring over 50 international artists and comprising of more than 60 unique pieces. With the maximum size of contributions being limited to 10″ x 10″, and many of the works coming in considerably smaller, this exhibition offers collectors the perfect opportunity to purchase work by a host of phenomenal artists at their most affordable prices. MicroVisions 2 opens on Friday 3rd May and will run until 24th May.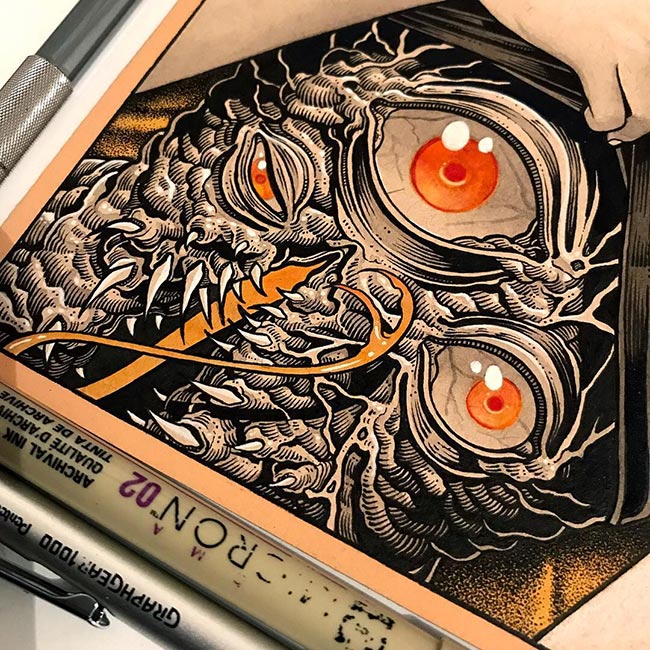 The artworks in this exhibit may be small, however this certainly does not preclude them from delivering mightily when it comes to impact and depth of subject matter. As with all WOW x WOW exhibitions, we haven't imposed any theme on the artists participating in MicroVisions 2. We feel that every artist should be allowed the freedom to continue along their chosen path of creative expression and exploration, without any of the awkwardness, distractions or restrictions that themed shows can so often generate. So, with WOW x WOW shows, you can always expect to be treated to pure, unadulterated visions of wonder and contemplation.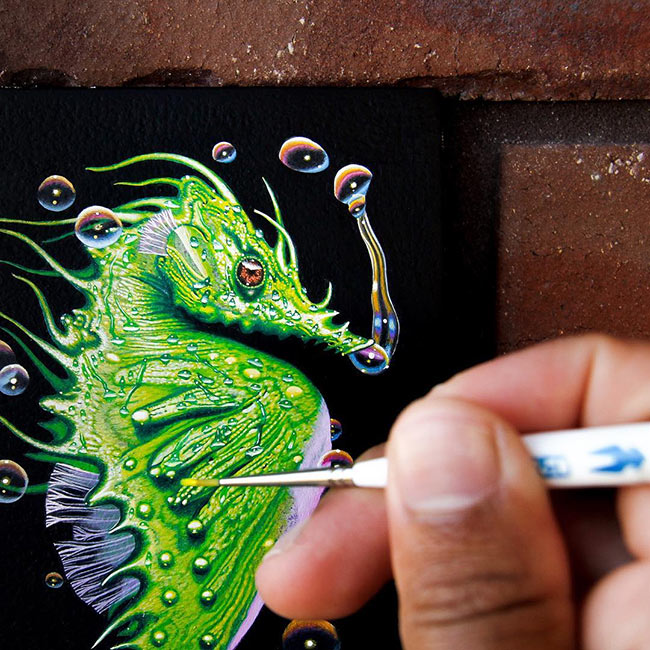 As always, we'd really appreciate you spreading the word to anyone that you think might be interested in the exhibition. We're super excited about the work we've received for MicroVisions 2, and we hope that you enjoy the show!
If you're interested in receiving the Collector's Preview, please email us at info(at)wowxwow(dot)com. Thank you.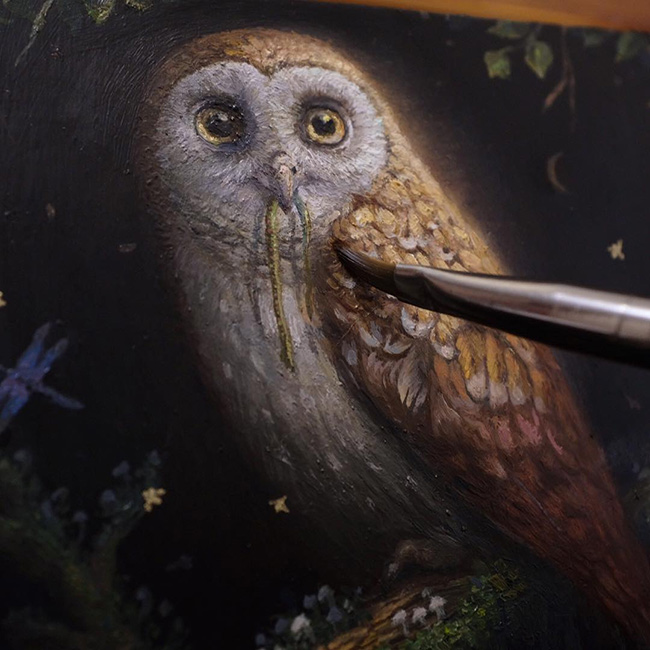 Participating artists:
Yusei Abe | Mattias Adolfsson | David Álvarez | Jenna Andersen | Adam Augustyn | Ana Bagayan | Daniel Bautista | Emma Black | Steven Russell Black | Robert Bowen | Brian Britigan | Nomi Chi | Sam Wolfe Connelly | Dos Diablos | Alex Eckman-Lawn | Ego | Carlos Fernandez | Jacqueline Gallagher | Katie Gamb | Lauren Genovese | Brad Gray | Davor Gromilovic | Amy Guidry | Kisung Koh | Kane Kokaris | Jean Labourdette | Alexandra Levasseur | James Lipnickas | Tiffany Liu | Kristen Liu-Wong | Jon MacNair | Danny Malboeuf | Monika Mitkute | Moon | Heiko Müller | David Natale | Jeremy Nichols | James Oberschlake | Johannah O'Donnell | Dolce Paganne | Aaron Piland | Dusty Ray | Corinne Reid | Jessica Roux | Henry Schreiber | Catriona Secker | Brian Serway | Allison Sommers | Andi Soto | Joey Stupor | Jon Todd | Armando Veve | Joe Vollan | Wiley Wallace
Flyer image: 'Depth of Field' by Wiley Wallace