WOW x WOW Gallery proudly presents WonderKin, which opens on wowxwow.com at 7pm BST on 5th April and will run until 26th April. The exhibition features over 20 incredible international artists and consists of more than 30 new artworks.
Wonder: Noun [mass noun] A feeling of amazement and admiration, caused by something beautiful, remarkable, or unfamiliar.
Kin: Noun [treated as plural] One's family and relations.
Here at WOW x WOW, we place great importance on working with artists who take their craft seriously and put endless hours of practice into developing their skills, who pride themselves on creating images that will inspire thought and emotional reactions in their viewers and who strive to push their imaginations into uncharted territories. We also endeavour to build community; between ourselves, our wonderful artists and the dear collectors of their art. This show goes out to the WOW x WOW community, our 'WonderKin'.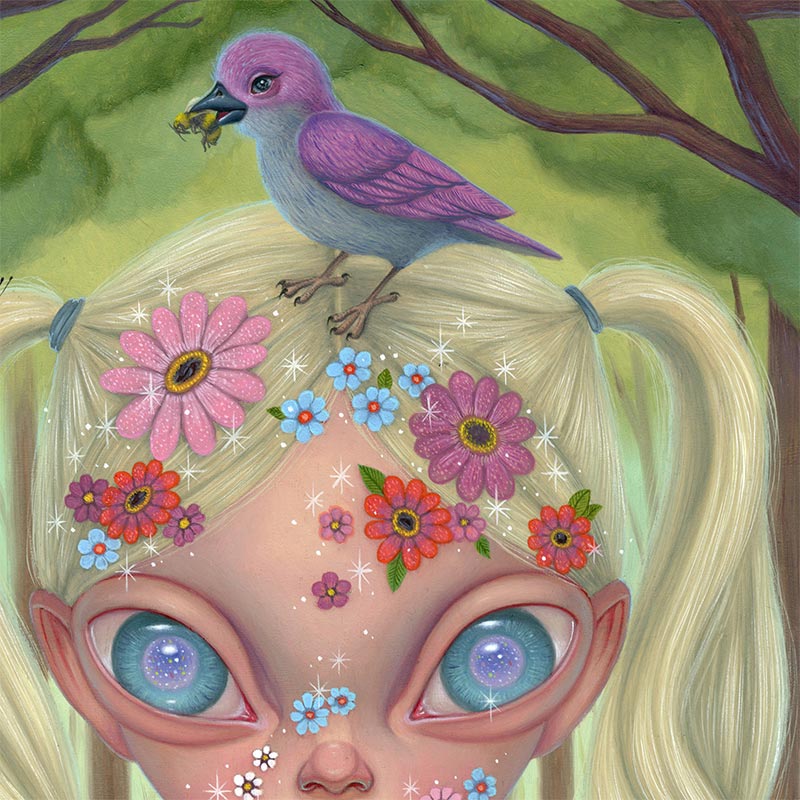 As always, we'd really appreciate you spreading the word to anyone that you think might be interested in the exhibition. We're super excited about the work we've received for WonderKin, and we hope that you enjoy the show!
If you're interested in receiving the Collector's Preview, please email us at info(at)wowxwow(dot)com. Thank you.
Participating Artists:
Yusei Abe | David Álvarez | Jenna Andersen | Adam Augustyn | Ana Bagayan | Scott Balmer | Daniel Bautista | Robert Bowen | Matt Byle | Katie Gamb | Alex Garant | Davor Gromilović | Ana Juan | James Lipnickas | Michele Melcher | Archan Nair | Jeremy Nichols | Dolce Paganne | Aaron Piland | Dusty Ray | Brian Serway | Andi Soto | Joey Stupor | Jon Todd | Tof Vanmarque | Kelly Vivanco | Joe Vollan | Win Wallace
Flyer image: 'Witnesses' by Daniel Bautista