WOW x WOW Gallery proudly presents Uniquely Universal, which opens on wowxwow.com at 7pm GMT on 8th March and will run until 29th March. The exhibition features over 30 incredible international artists and consists of more than 40 new artworks.
It is often the case, that the visual art which harnesses the greatest impact, arises from those moments of creation where the artist successfully taps into subject matter, themes and emotions that resonate and touch the rest of the human race. This sentiment may also be considered relevant to artwork which is created with a certain audience, group, scene or subculture in mind. In these instances, the individual captures the thoughts, feelings and passions of the larger whole, frequently adding their distinctive slant, and creating the 'Uniquely Universal'.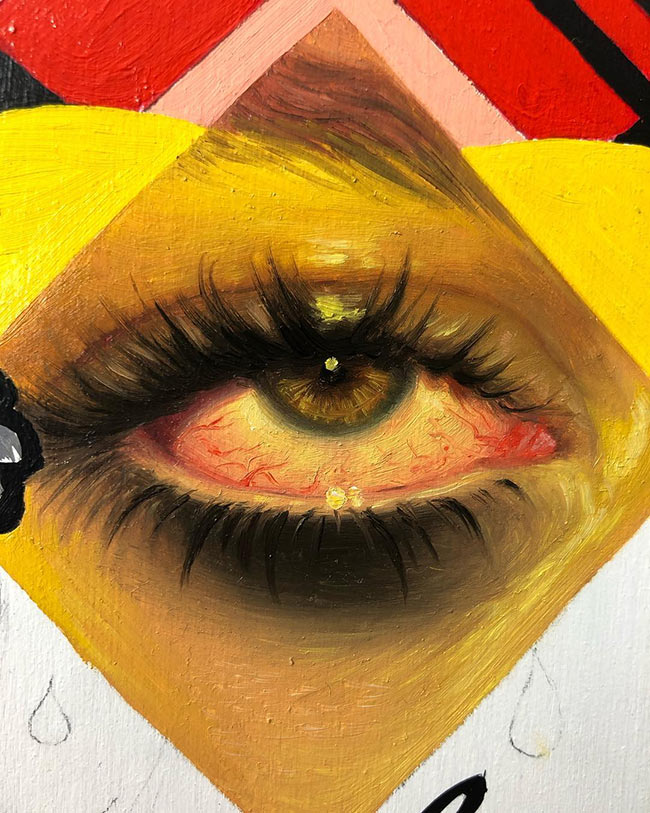 As always, we'd really appreciate you spreading the word to anyone that you think might be interested in the exhibition. We're super excited about the work we've received for Uniquely Universal, and we hope that you enjoy the show!
If you're interested in receiving the Collector's Preview, please email us at info(at)wowxwow(dot)com. Thank you.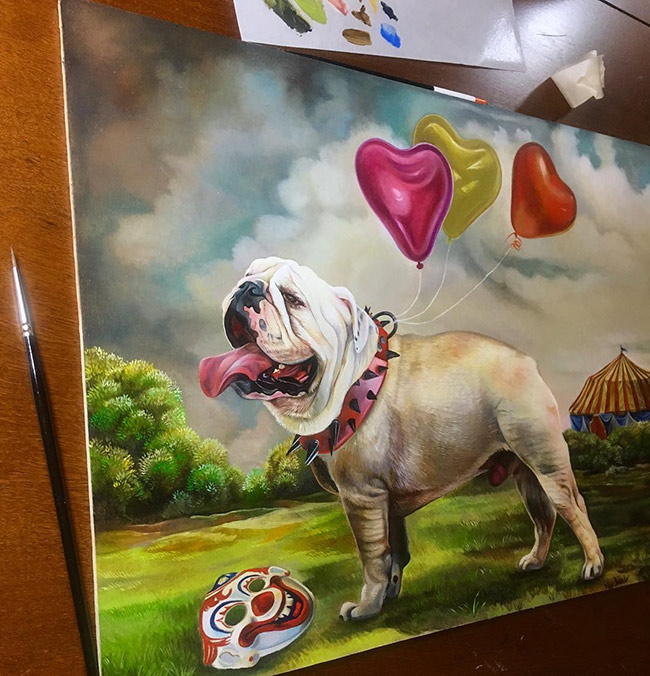 Participating artists:
Jenna Andersen | Adam Augustyn | Daniel Bautista | Steven Russell Black | Zofia Bogusz | James Boswell | John Casey | Nomi Chi | Jon Ching | Andrew DeGraff | Dos Diablos | Brendon Flynn | Jacqueline Gallagher | Katie Gamb | Gianluca Gambino | Brad Gray | Claudia Griesbach-Martucci | Raúl Guerra | Jay Hollopeter | Gretchen Lewis | James Lipnickas | Moon | Niky Motekallem | Andreas Nagel | Archan Nair | Jeremy Nichols | Johannah O'Donnell | Dolce Paganne | Jeannie Lynn Paske | Aaron Piland | Dewi Plass | Corinne Reid | Allison Reimold | Henry Schreiber | Brian Serway | Aof Smith | Andi Soto | Jon Todd | Xsullo
Flyer image:'Bee as the Center of the Circle' by Moon