The ethereal elegance and natural flowing lines of Eevien Tan's figurative creations tap into the essence and gracefully channel the spirit of those wonderfully decorative designs of the Art Nouveau movement. Approaching both her storytelling and visual aesthetic with a majestic sensitivity, Tan constructs portals into surrealistic scenes often revolving around emotional connections and the finitude of life. Employing her own intimate symbolism, she avoids revisiting the well-trodden paths of clichéd implication and instead presents audiences with many deeply personal revelations, all the while forging the freedom for us to dig down and uncover our own.
Eevien Tan was born in 1991 and is an illustrator and graphic designer based in Melbourne, Australia. In 2012, she graduated from Monash University with an honours degree in Visual Communication (Graphic Design / Illustration). Eevien currently works as a graphic designer by day, an illustrator by night and still finds time to create fine art pieces and participate in gallery exhibits around the world.
WOW x WOW is currently very excited to have one of Eevien's striking new works on show in our WOW² group exhibition. Unlike her the majority of her artworks, 'Askance' is a drawing created using traditional media only; beautifully rendered with coloured pencils on toned paper. We asked Eevien a few searching questions about her life and work and you can read what she had to say in the following exclusive interview. Enjoy!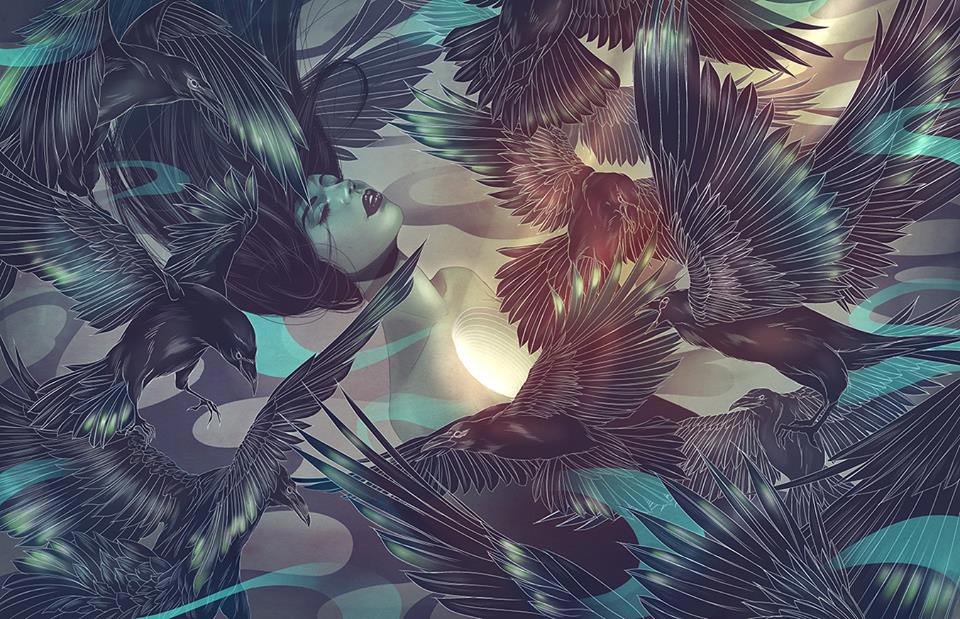 Hi Eevien, thanks very much for making the time to have a chat, we really appreciate it. To get us started, can you give us some background on what has lead you to this point in your professional life, be it your formal training, serendipity, etc.?
My affinity for visual art has always been the primary trait of my identity. I have always been drawing, though I have not had any formal training in the field.
After high school I started studying graphic design. Most people are surprised to know that I am actually a full-time graphic designer and pursue my personal illustrative work in the time I have outside of that. Studying in the design field has heavily influenced the evolution of my illustrative work. My drawings are composed with a very critical and technical approach which is the foundation of my illustrations – something that I could have only ever developed through my learnt knowledge in design.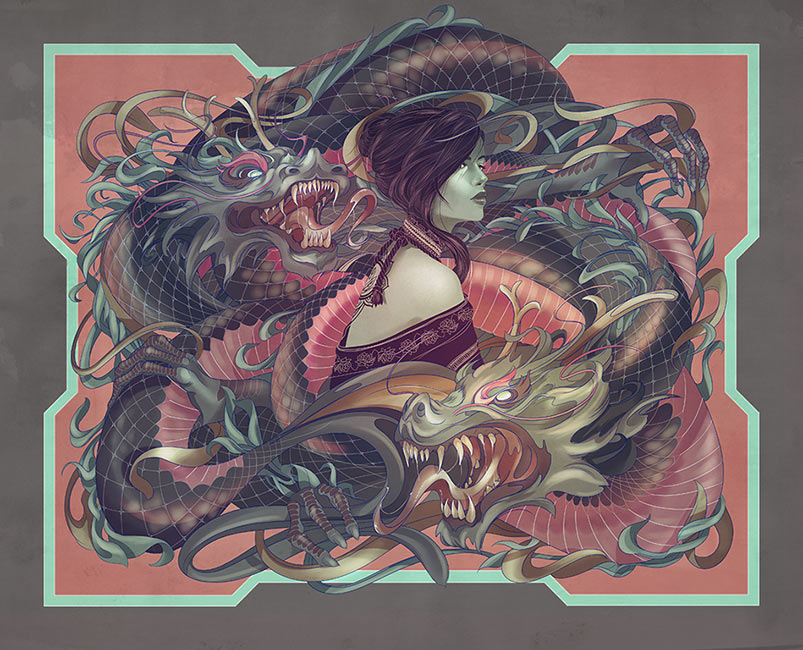 We're interested to hear about where you're currently living and what you like about the area? What is the art scene like there and do you feel a part of that community? Are these aspects of your life that are important to your creativity?
I'm from Melbourne, Australia. Luckily for me, the art scene in Melbourne is ever-growing and home to so many great artists. It's definitely very important to be surrounded by people within the creative space. I do find myself becoming less physically present within the community though having fallen into the trap of the convenience of social media.
Talk to us about growing up. In what ways did your childhood and upbringing affect your relationship with the arts?
My Dad was a very avid comic book collector in his childhood. I can recall early memories of him picking out panels from his collection of Marvel and DC comics and getting me and my siblings to replicate the illustrations. Constantly looking at these images, I learnt to understand the workings of perspective and composition just by replicating what's I saw on paper. This definitely sparked my curiosity in story telling through images and eventually I began to materialise my own ideas into illustrative narratives.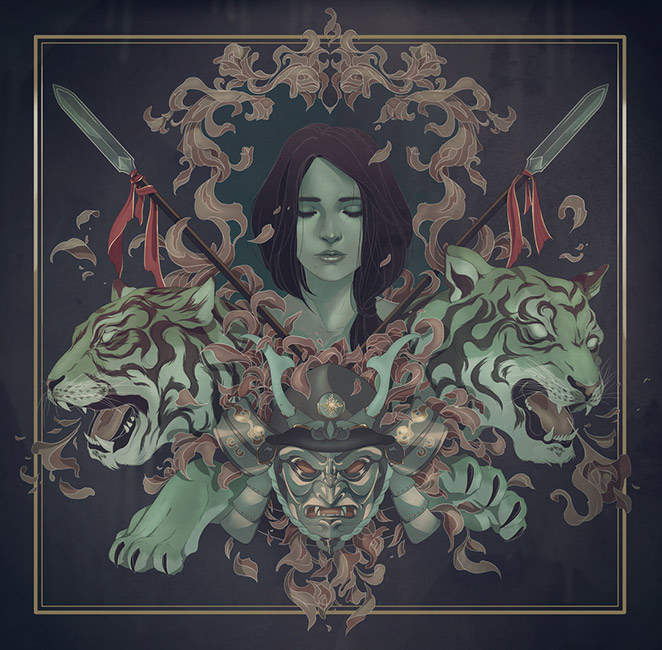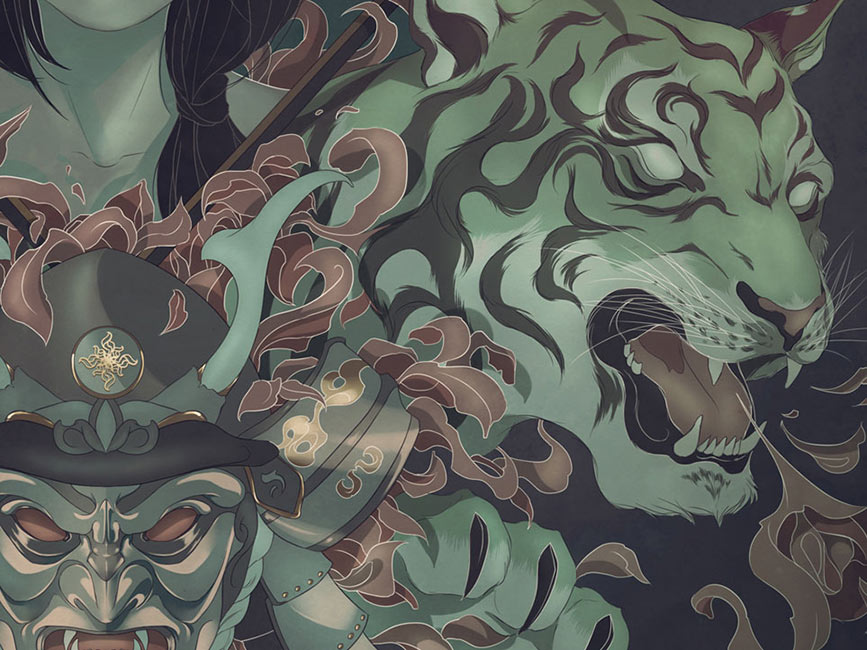 You have expressed a love for Art Nouveau and your work is a testament to your passion for the elegance, decoration and natural flowing forms of the style. When did this love affair begin and what was it that particularly resonated with you and what are some of your favourite examples of Nouveau and why?
I use influences of Nouveau so heavily in my works because I love the process of drawing intricate, ornate elements. I can't quite pinpoint at which stage my works took on this style so fervently, it might have been when I began incorporating graphic elements to my work that the parallels to Nouveau began to manifest.
The main characteristic of this style that resonates with me is the energetic moment depicted in the flowing forms which is so beautifully represented and distinctive of Nouveau.
My favourite example is a difficult choice. I am always finding inspiration from art of the Vienna Secession – not quite Nouveau, but more of an evolution out of that era. Perhaps it's time for me to step out of my own creative comfort zone and explore the next progression from here.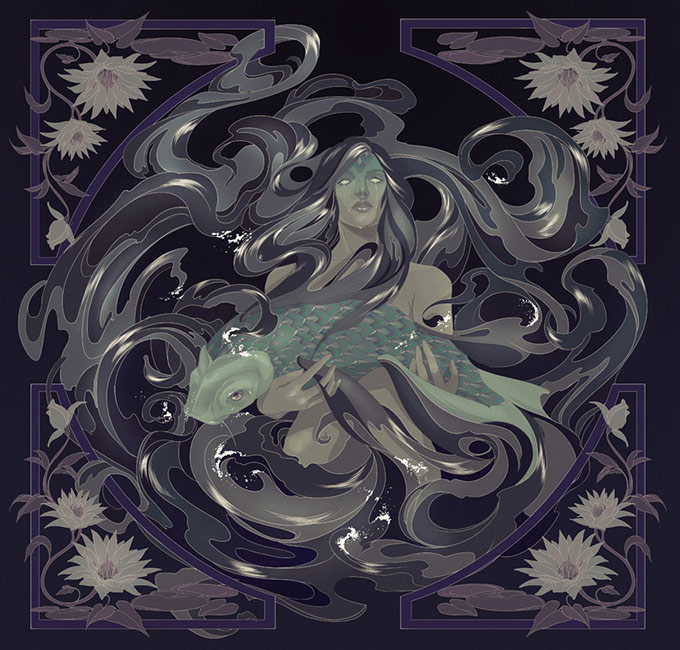 Female beauty is an important aspect of your imagery. What are the intentions behind your integration of pretty female subjects and what are your thoughts about the male gaze and the objectification of women in art throughout history? Do you feel that things are changing now that women have a stronger voice within the art world?
I don't like to think that my work is bound with any intention to perpetuate the derogatory associations of the male gaze portrayed in art. The projected image of expression is incredibly fascinating to me and I find there is an exceptional amount of beauty in portraiture. Particularly with the female figure, there is a certain gestural elegance and fluidity that naturally flows complementary to my illustrative style.
Art in all forms thematically tends to evolve with social progress. Aesthetic beauty and the value of art no longer seem to correlate as prominently as it used to in comparison to pieces depicting statements or ideas. I think as artists collectively become aware of these progressions, the art will always reflect that.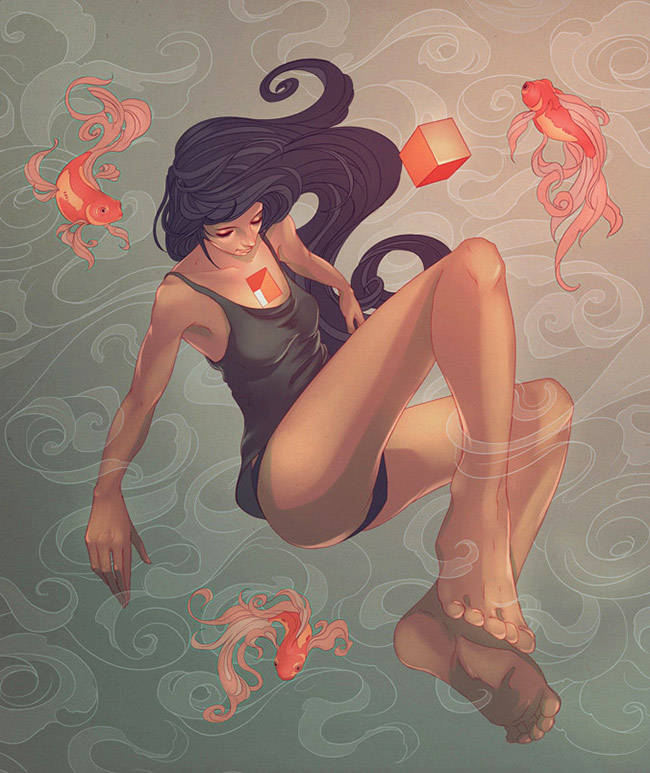 Tell us a little about the symbolic content of your work and whether you place any importance on creating our own symbology or if you prefer to tap into the power of more universal symbolism?
I am fascinated by sacred geometry and the golden ratio, especially by its presence represented throughout traditional fine art. This again resonates with my attraction to ornate patterns and symmetry. The elements and structure of my illustrations are always drawn with this in mind.
Creating my own symbolism and intention in my work makes it incredibly personal. I have always tried to explore creating images that are open to interpretation by staying away from depicting symbolic clichés. I think it is important to share my work with the intention for viewers to semantically charge it with their own meanings and associations.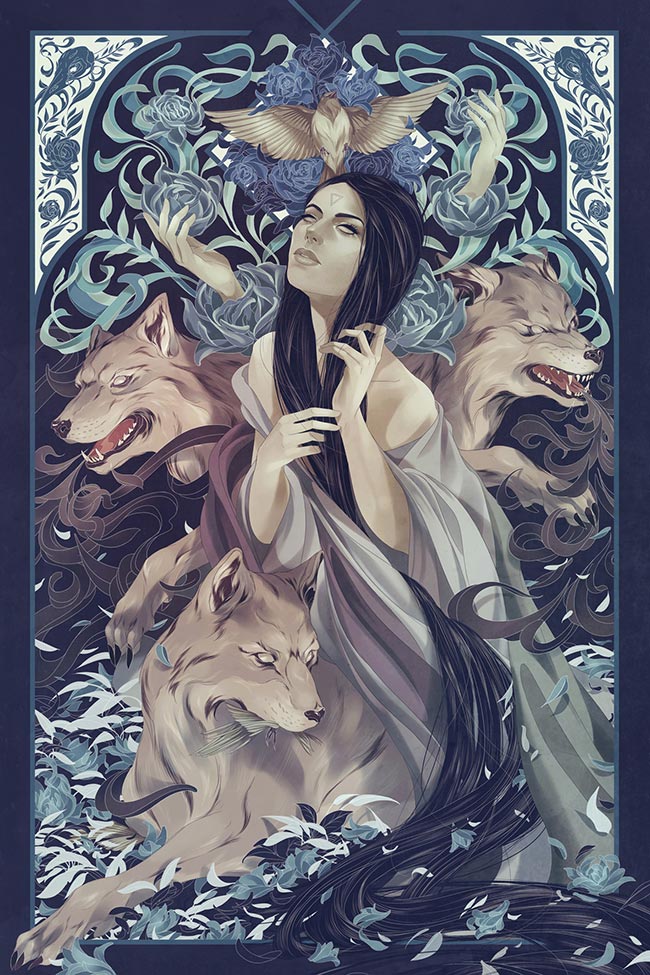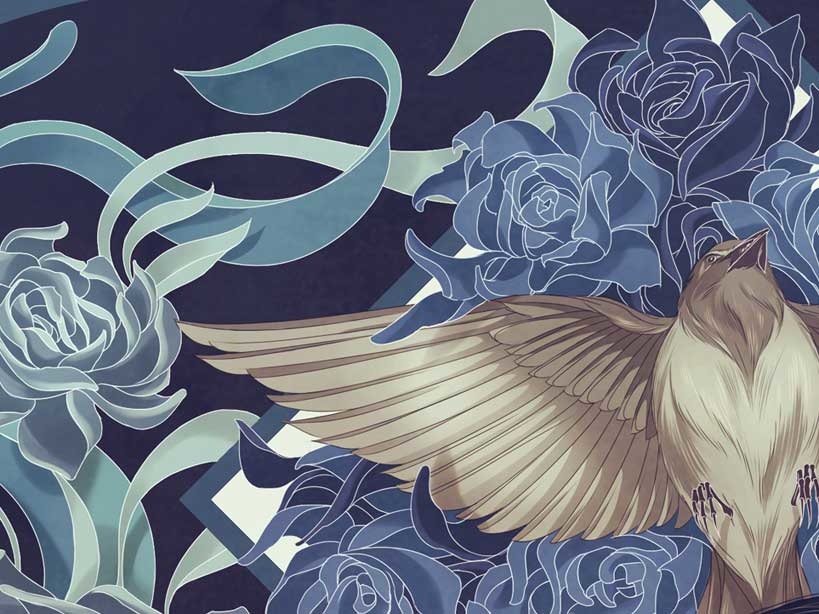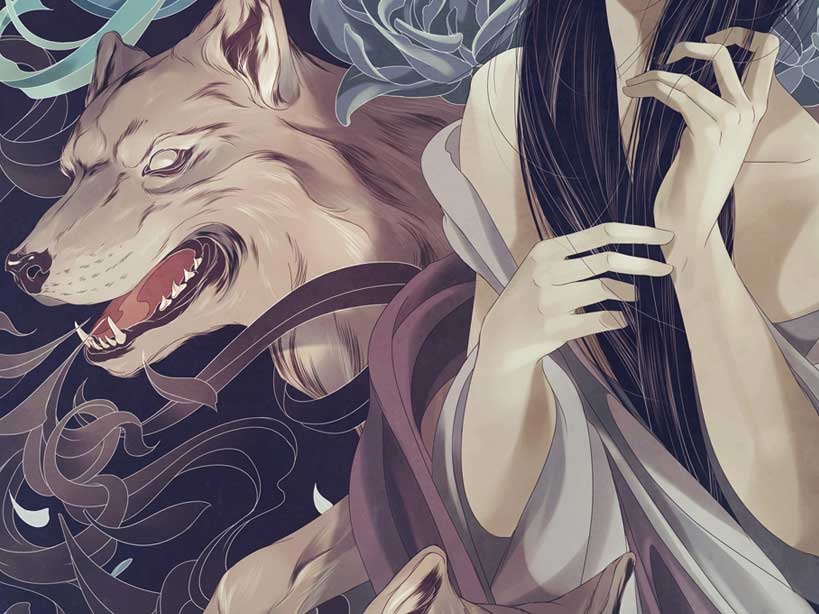 Being an artist who works within the visual realm, can you shed some light on some of the most important inspirations and influences on your work that aren't visual?
My current mood and experiences are definitely the driving influences for me when creating new work. It's a beautiful thing to fall into a different kind of consciousness just to be completely immersed in some form of creative outlet. Being able to sit and draw for an extended period of time is always the best thing to put me at ease.
What has been the most exciting life and impact you have you witnessed any of your art take on, once it has left confines of your studio? What kind of feelings do you have about letting your creations go and live their own lives in the big wide world?
Seeing my art as part of publications still seems surreal to me. Earlier this year, viction:ary included a small selection of my works as part of their Asian Inspiration publication. I remember flipping through these kinds of books and magazines hoping to one day see my work as a part of them. To be part of a collection of work, whether it be group exhibitions or publications, I still find it hard to comprehend that my drawings could even be viewed alongside such incredible contemporary illustrators that I admire so much.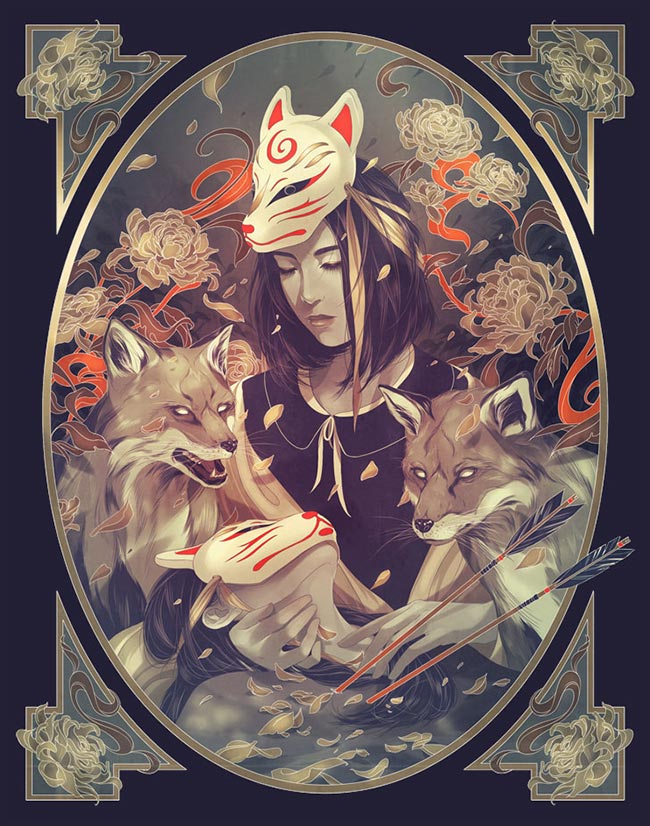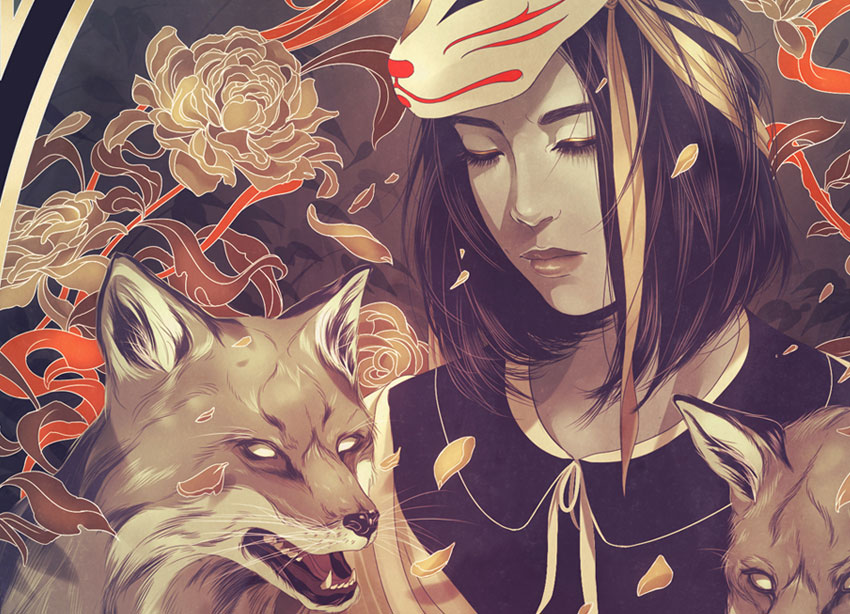 In order to get a better understanding of the personality of an artist, it can help to get a peek behind the curtain. Would you be willing to share a story from your own life, possibly one whose memory you find yourself returning to for inspiration, or maybe just a tale about a hardship you've overcome which has helped define the person and therefore artist that you are now?
At the end of my graphic design course, each student would go through a portfolio interview for feedback from a well-know person in the industry. My interviewer very bluntly told me I was in the wrong field and would not go much further in art or design. Young and impressionable, it definitely hit me a lot harder than it should have and felt as though my dedication and ardour towards visual art was just wasted time. I fell into a really negative mindset and became over critical of myself. I lost sight of my intention behind the work and refused to create anything for a period of time after.
I eventually came out of it realising that I did not need validation in order to continue and instead to keep drawing for myself regardless of whether or not anyone thought I was good enough. It was and always has been the process of creating that was the most important aspect to me.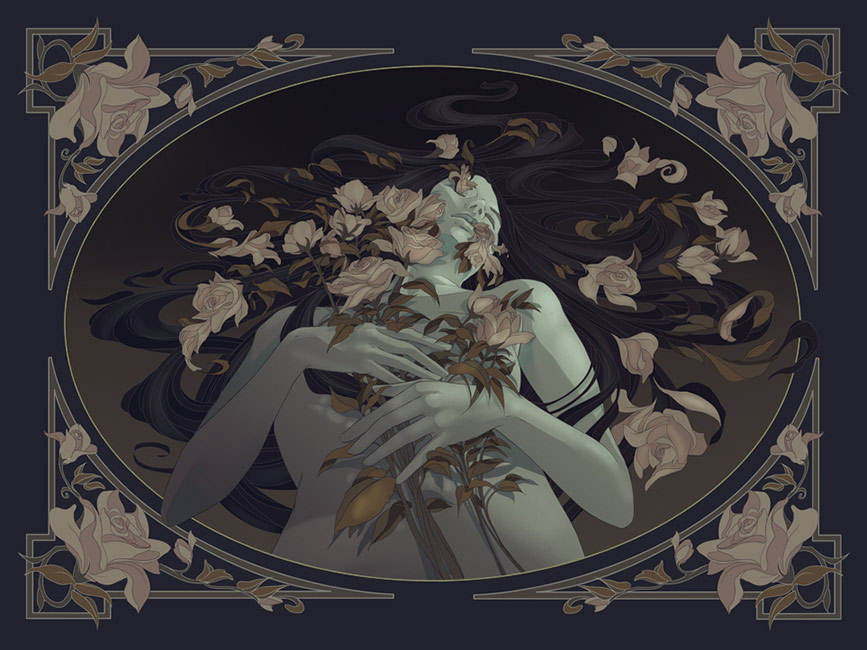 If you could own one piece of art from any of the world's collections what would it be and why?
Gustav Klimt's 'The Kiss'. The gesture of romantic surrender is so striking and has always been my favourite. It completely embodies an era of art that is such a strong inspiration to my body of work.
What's next for Eevien Tan?
I'll be exhibiting my first solo show for Outré Gallery's small wall project in February 2018!