The soft and ethereal nature of Tran Nguyen's emotionally imbued artworks lends itself beautifully to the psycho-therapeutic intention behind her imagery. Tran has long been fascinated by the concept that visual art possesses power as a support vehicle to the turmoil of our inner worlds. As such, she centres her attentions on harnessing these visual healing abilities. Through the symbolic language of the unconscious mind and the surreal visions of dreamworlds, Tran presents intriguing narratives which reach out and speak to our psyches. With each new creation, she explores specific universal emotions traversing the mind's landscape and navigating it's rocky psychological terrain, in the hope of offering us a rejuvenating tonic for the soul.
Tran Nguyen, born in Vietnam, was raised in the USA and is currently living in Georgia. She studied at Savannah College of Art and Design, where she received her BFA in 2009. She has since gone on to become an multi-award winning illustrator, being the recipient of accolades from the likes of the Society of Illustrators and Spectrum Fantastic Art and has built up an impressive list of commercial clients, including McDonald's, VH1 and BuzzFeed. Tran has also created a name for herself as an exhibiting artist and her works have been shown internationally.
WOW x WOW were recently afforded the opportunity to ask the mega-talented Tran a few questions about her practice and the thoughts behind it. Read the following exclusive interview to find out what she had to say.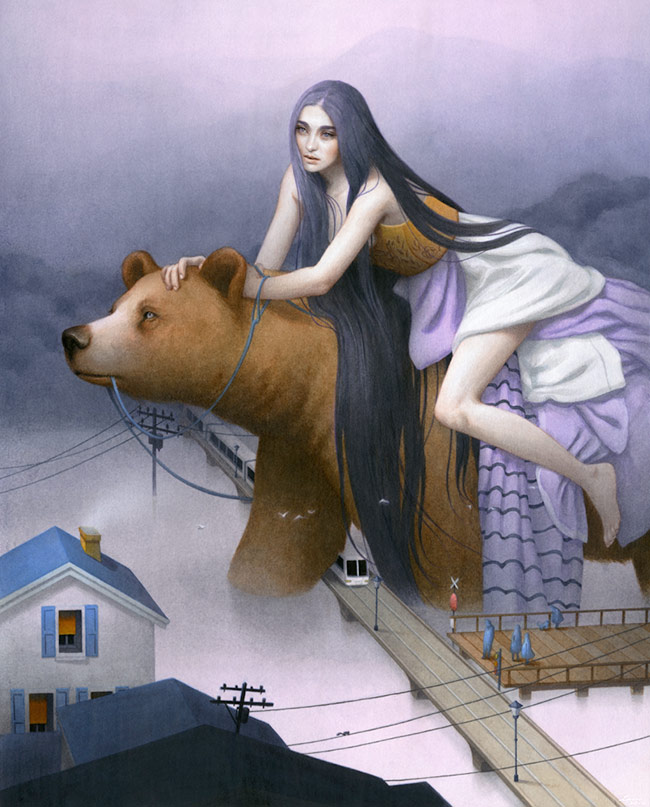 Hi Tran! First of all, thanks for agreeing to free up some of your valuable time in order to have this wee chat, we really appreciate it. If you could please start us off by introducing yourself and talking about your background, touching on anything you feel has been relevant to shaping Tran Nguyen the artist?

My name is Tran, pronounced 'tron' and I'm a freelance illustrator/gallery artist with an interest in therapeutic imagery. I was born in Vietnam, then moved to the States when I was about three years old. My love for art came from my early exposure to Anime, American cartoon shows, and the fantastical art of video games from the 90's. After high school, I enrolled at Savannah College of Art and Design to pursue my career as an illustrator…and here I am!
We're interested to hear about where you're currently living and what you like about the area? What is the art scene like there and do you feel a part of that community?
I'm currently residing in the peachy state of Georgia. I live right outside the city, so it's quite lovely to be able to travel into town whenever I need to without the constant fussiness of city traffic/living. There's a large art community here, but it's a bit difficult to pinpoint. It's dispersed throughout the city in small crevices, so for the most part, I find myself a bit distant from the core of the community.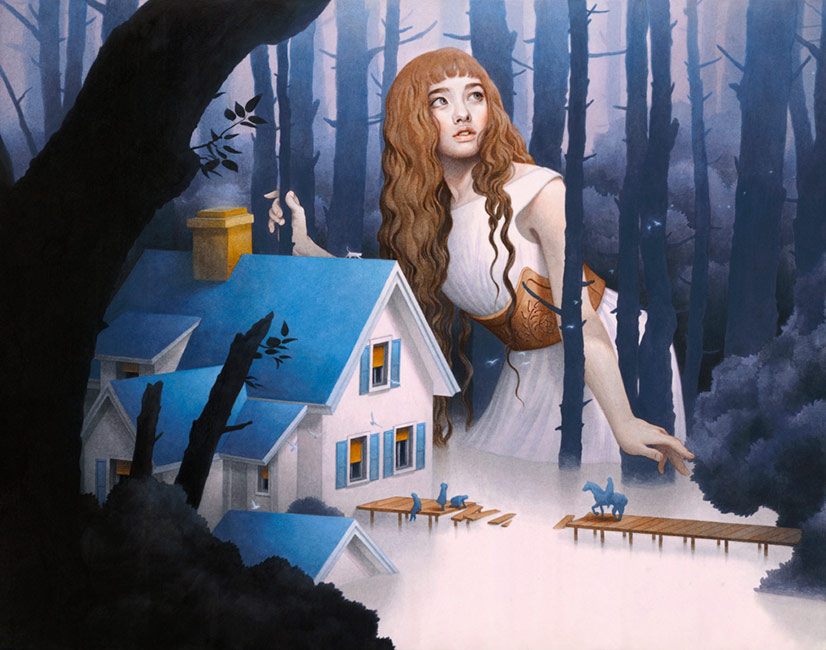 You have stated that one of your creative aims is to produce art of a therapeutic nature, and one can assume that this refers as much to the effect it has on yourself as well as your audience. Can you talk about how you go about achieving this? What is it about the techniques and subject matter you explore that gives you the results you seek in this regard?
I try to pinpoint the concept behind each of my paintings toward a specific but universal emotion we've all dealt with in our lives. It's my hope that the viewer can relate, recollect, thus foster well-being from what they interpret. The frequently used themes in my work are melancholy, nostalgia, and a very muted color palette.
Please tell us about your love affair with haute couture and fashion photography. In what respect do they influence your visual aesthetic and how you try and get your message across?
I love how unorthodox and visually compelling haute couture and fashion photography can be. Their organic and sometimes unusual linear shapes help me see ordinary objects in a different way. Their unique manipulation of color and dynamic shapes are often imposed onto my paintings.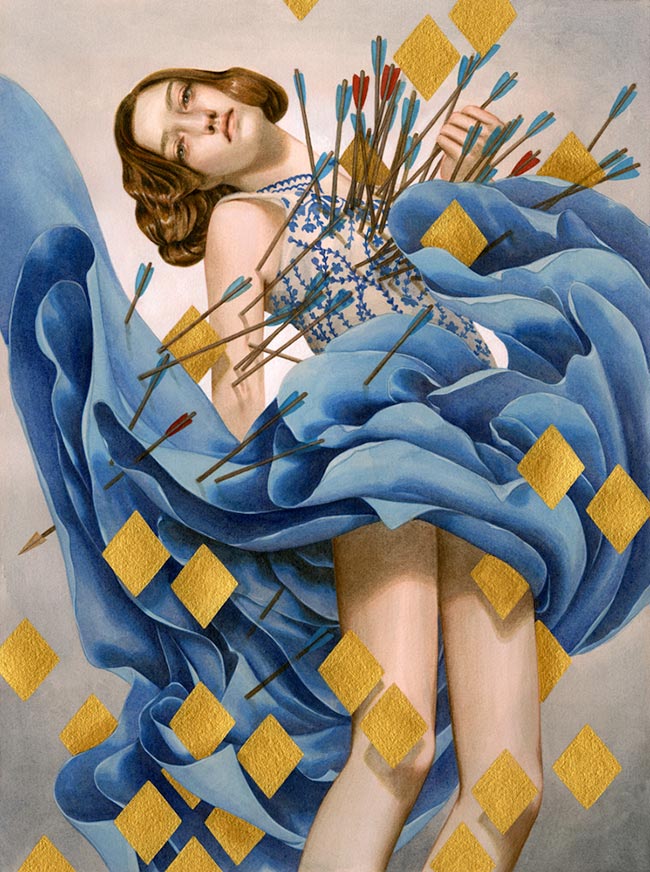 Nature, and in particular the animal kingdom, is clearly another big source of inspiration for you. What are some of the earliest memories you have, which contributed to forming the foundation of your interest in wildlife?
I'm drawn to the intricate designs of animals; a jaguar's spots; the satin like texture of a panther's fur; the billowing tendencies of a mushroom's gill. I think my earliest memory involving animals was going to a zoo when I was 5 years old. I was particularly obsessed with turtles and crocodiles at the time.
Being an artist who works within the visual realm, can you shed some light on some of the most important inspirations and influences on your work that aren't visual?
I'm heavily influenced by the writings of artist therapist, Bruce L. Moon. His philosophy in art and their healing abilities coincide with what I strive for in my work. I love all forms of dance as well. Their perfectly articulated forms and movements are mesmerizing.
Do the interpretations viewers offer about your work ever end up influencing what you produce? What are your thoughts about the dialogue and conversation cycle which is created between the artist and viewer?
Generally, my gallery work is not influenced whatsoever by my audience. The interpretation of my works are never exact with theirs, although it's often along a similar path. I cherish the fact that everyone has a different way of perceiving the narrative. I like to keep the concepts ambiguous and open so that my work can be interpreted as their own. It's more intimate that way.
What are your opinions about beauty in reference to man-made artefacts? Is beauty something that you search for in art and is it something you consider when producing your own work?
There's beauty in man-made creations, but I always find them derivative of nature, like an extension of organic forms. When creating, I strive to create beauty in my work, whether in its concept or tone.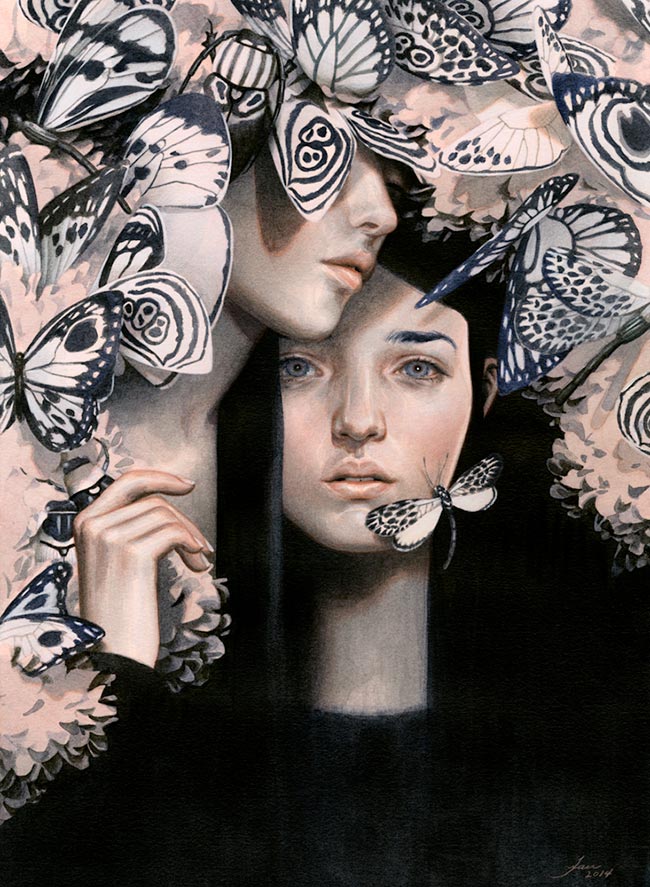 You have expressed a great affinity and love for the Art Nouveau period. Please talk a little about your relationship with art history. Do you feel that learning about what has gone before you has had any impact on the art you make?
I absolutely love Art Nouveau as well as the Golden Age of Illustration. I'm heavily influenced by the old masters, including, Gustav Klimt, Norman Rockwell, and Alphonse Mucha. They've all helped me find my way in discovering style and what I love to illustrate. It's also made all the difference in my paintings when it comes to color, lighting, and anatomy.
Most artists will agree upon the importance of continually setting yourself new creative goals and challenges? In what ways have you seen your work evolve since you started down the path of being a professional artist and what new ways do you envisage pushing yourself in the near future?
My work has definitely evolved over the years. In the past, it leaned towards a more soft and saturated feel. These days, I'm fond of muted palettes and harsh edges. It's also become more rendered in recent years, which I'm slowly straying away from. I find stylized, unplanned accidents more enjoyable nowadays.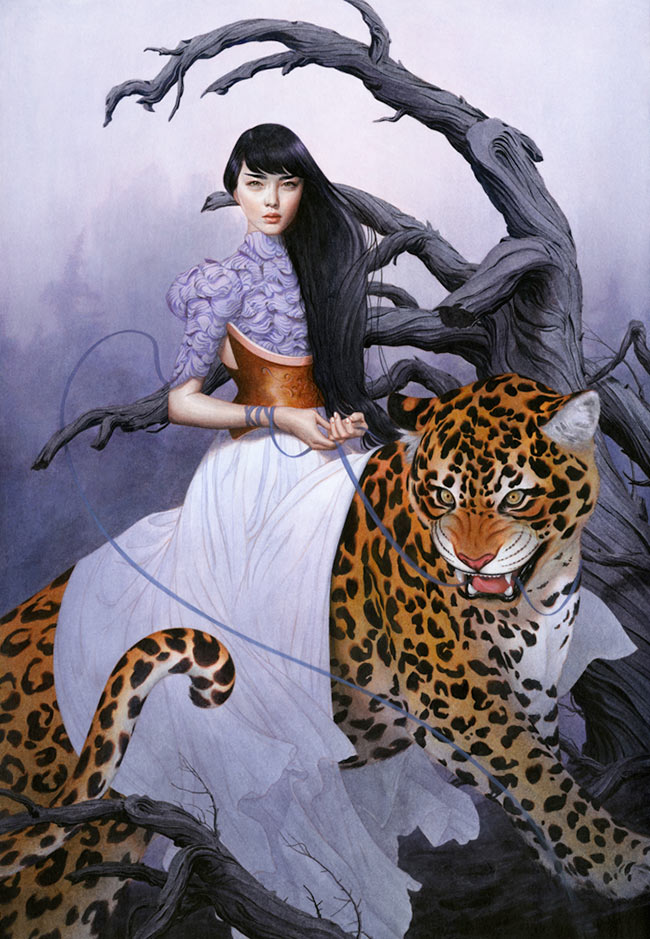 In order to get a better understanding of the personality of an artist, it can help to get a peek behind the curtain. Would you be willing to share a story from your own life, one which you feel has contributed to shaping the person and therefore the artist you are today?
My work indirectly revolves around my experiences of growing up with a family member with mental illness. Witnessing a loved one endure and fight the disease is indescribable, especially when treatment for it is difficult and often rejected. It's a major reason why I strive to create visuals that have therapeutic qualities.
What's next for Tran Nguyen?
I'm hoping to publish my first art-book and a children's book in the year after.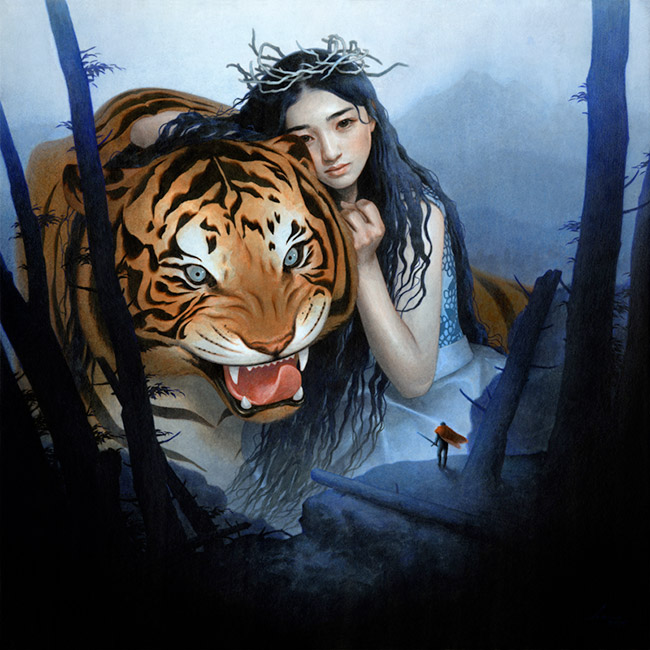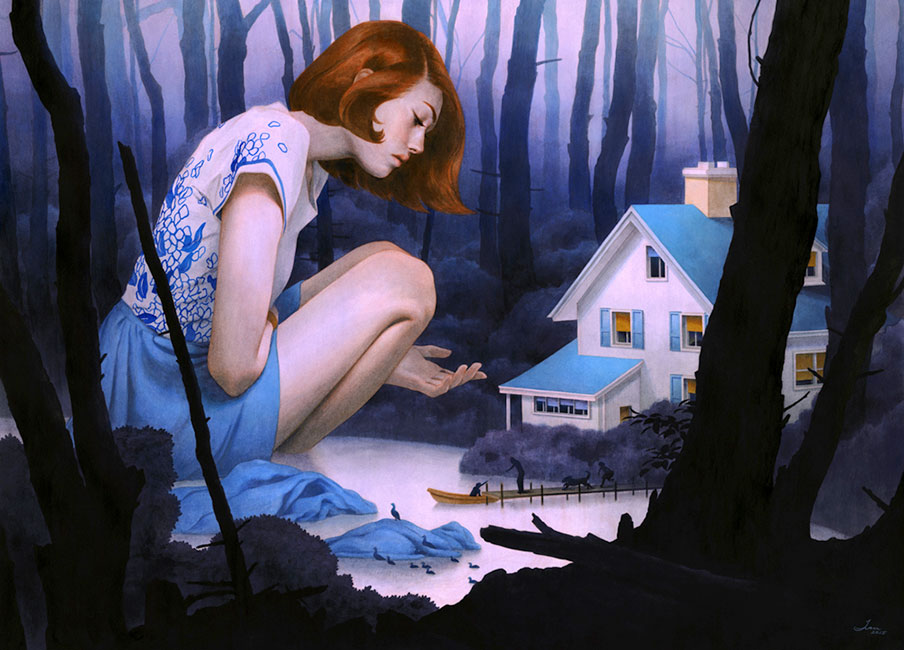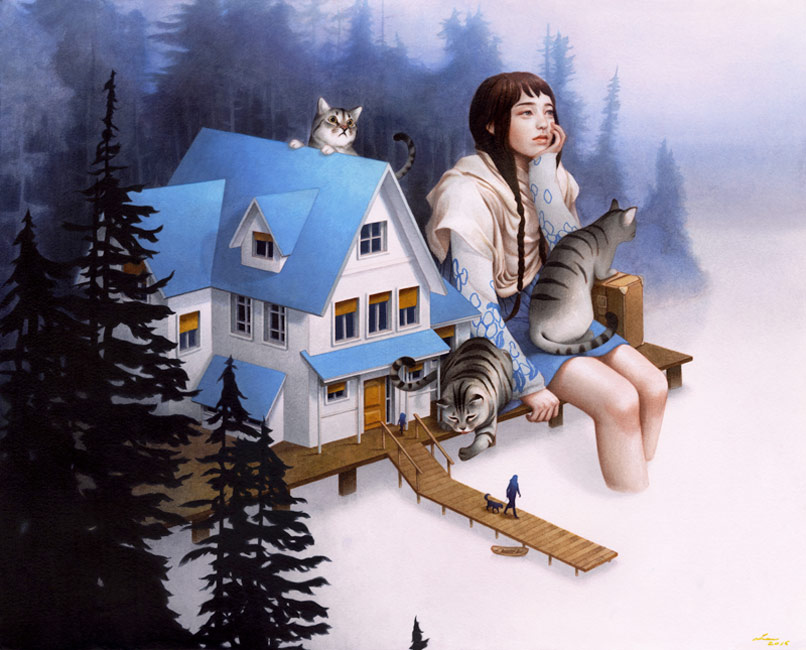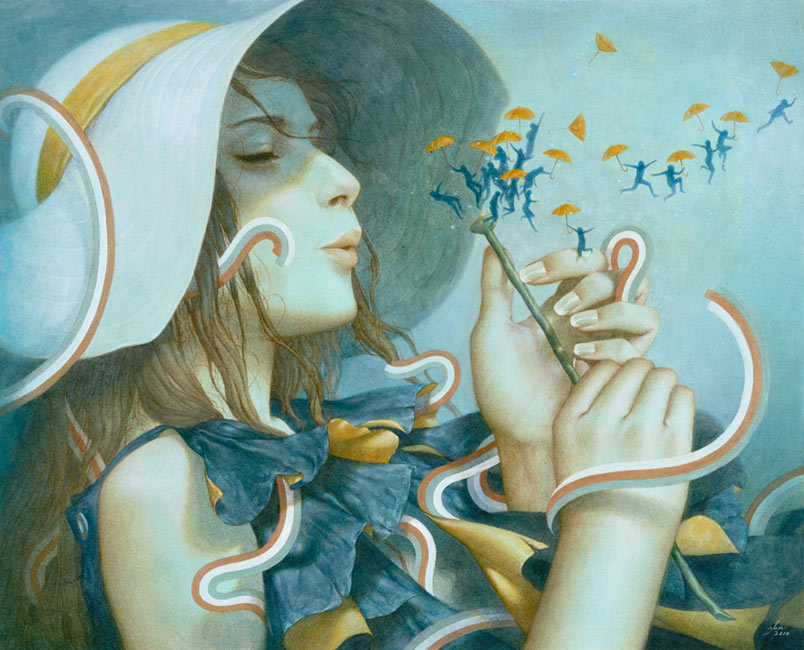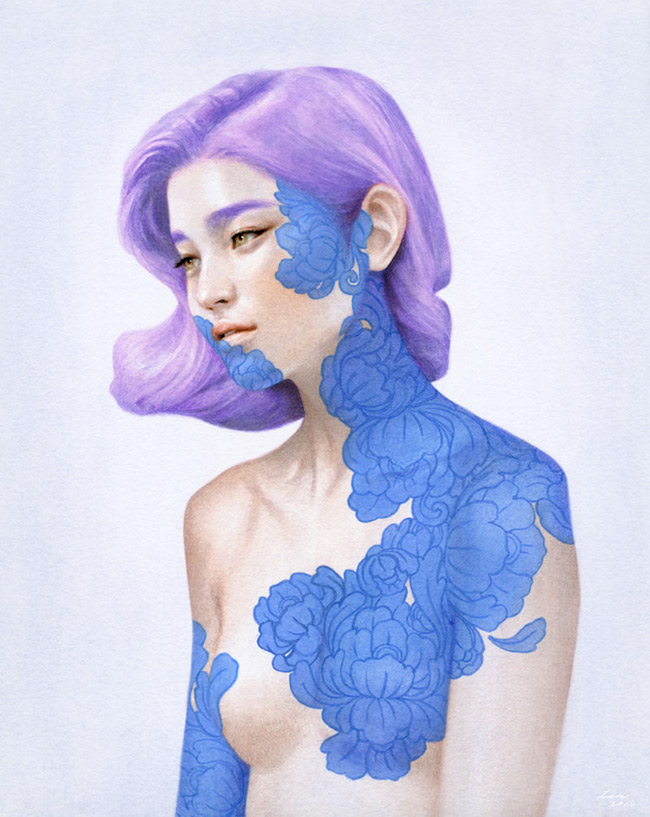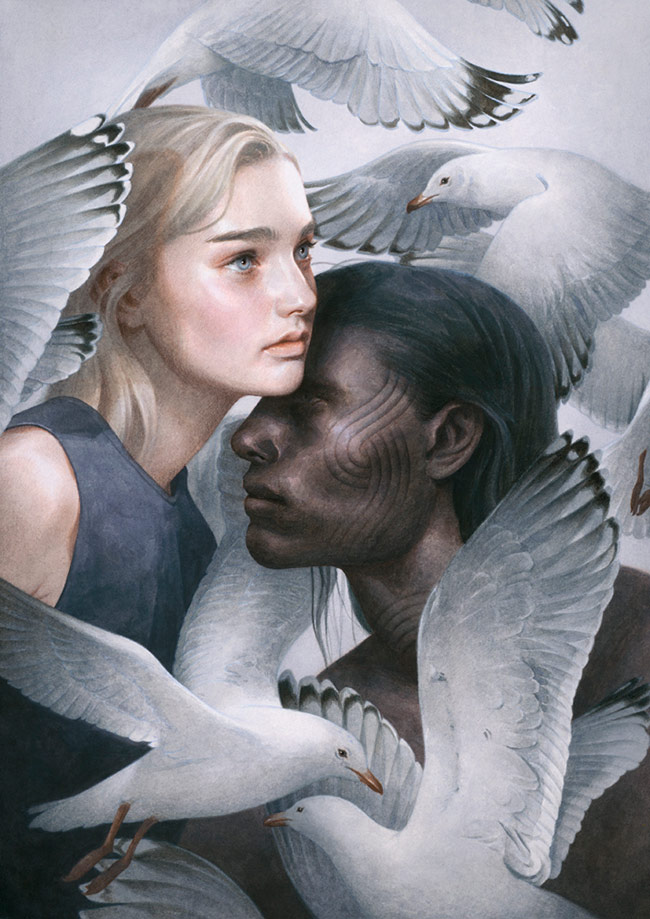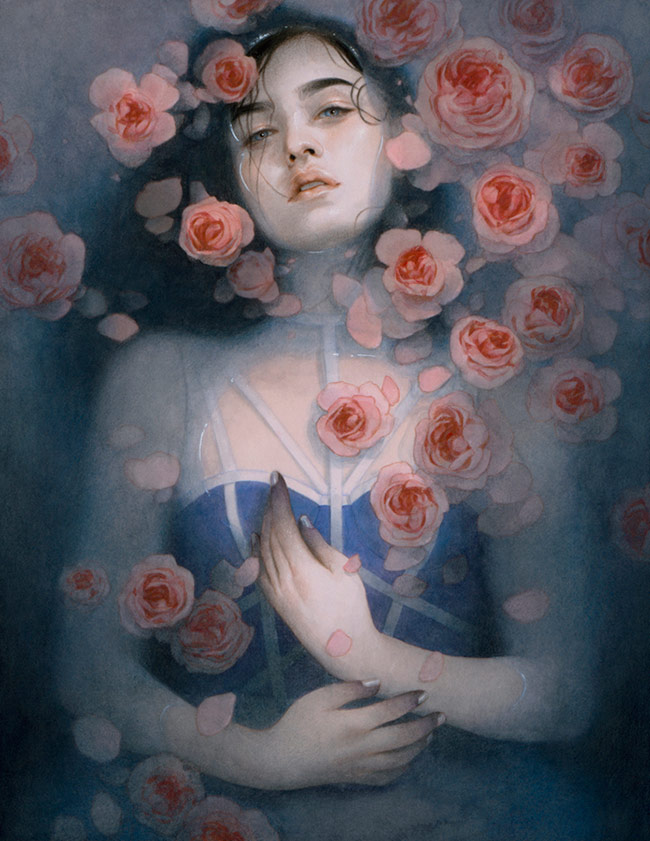 Save
Save
Save
Save
Save
Save
Save
Save
Save
Save
Save
Save
Save
Save
Save
Save