Adrian Landon Brooks has always been drawn to a past era, imagery that reflects a simpler time. He grew up rummaging through his grandparents' garage in Houston looking for old oil cans, paint buckets, and catalogs. The artifacts he found there showed detail and style that has long been replaced by digital imitations. The flat logos on rusty cans and illustrations in men's 1950's catalogs served as perfect test subjects for learning how to draw a simple image.
In many ways, Adrian is still creating the same simple and effective images he made when he was a kid. Traditional folk art has been the primary focus for most of his adult life. The emphasis on a single bold line or minimal color pallet continues to serve as a constant challenge. When Adrian strips a painting down to its bare bones it helps him think more intently about the impact of each line or stroke. He finds satisfaction in creating simple and concise works that convey universal messages of loss, love and redemption.
A mixture of mediums and techniques are used to achieve Adrian's vision; most recently he's been focusing on gouache and pen illustrations on paper or wood. He is still most comfortable with pen illustration. In recent years, this has primarily been reflected in his warpaint series, which consists of antique cabinet photos that have been drawn and painted over. For Adrian, this series is a revitalization of the past and a celebration of timeless beauty. The images may vary but a core elemental style remains consistent. Adrian will generally focus on a central figure that is often floating in a blank space or with a minimal background.
Adrian is drawn to sacred art of all kinds, especially art that emphasizes a 'savior'. Finding his creative voice brought freedom and redemption from everything that ails him. When he is creating work, the outside world is on pause and he can completely let go of all the trials and tribulations of the day. He feels that this is represented in the iconic images he creates and is his attempt at paying homage to something greater than himself.
"The re-purposed materials contribute greatly to my vision and the overall success of some of my work. Particularly using the original surfaces of the wood/metal as the background. I would be hard pressed to recreate the natural patina of some of these objects. I would say it's pretty common to see re-purposed objects and materials in traditional folk art from many different cultures. Some of which are more utilitarian but I imagine it was also about utilizing materials that were easily accessible. Over the last few years I have unearthed tons of treasures on the countryside, which have later turned into paintings. The hunt for materials and discovering ways to use them has become a very vital part of my process. That being said, I still crave painting on a freshly built wood panel, especially when I am wanting to work a bit larger." – Adrian Landon Brooks (Very Nearly Almost)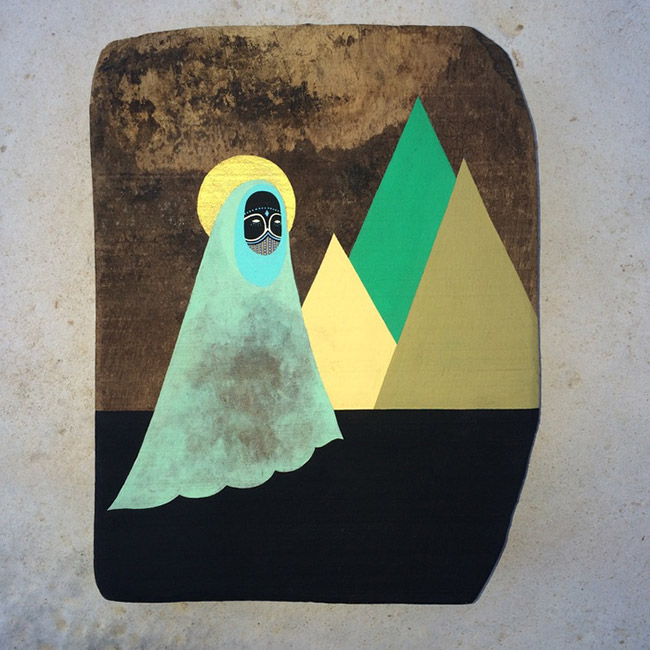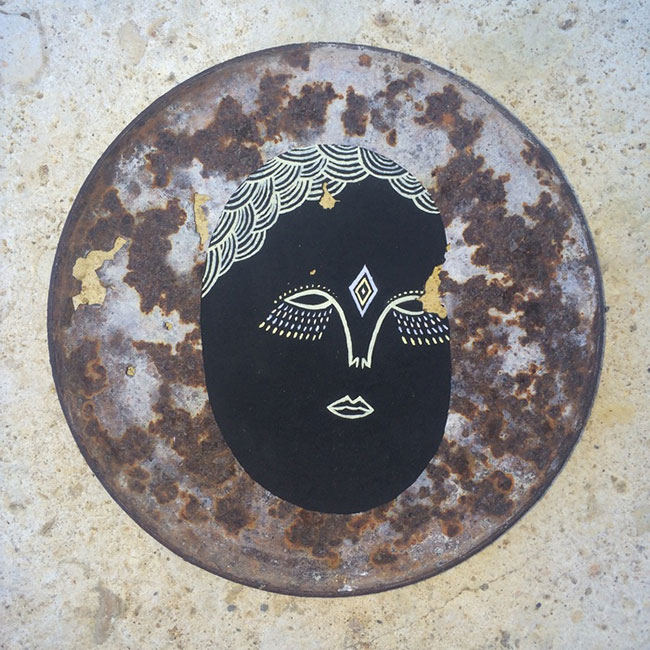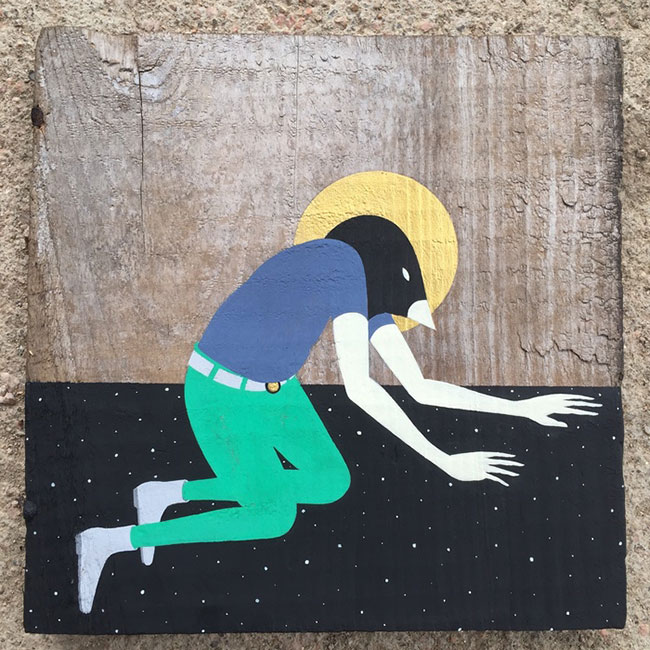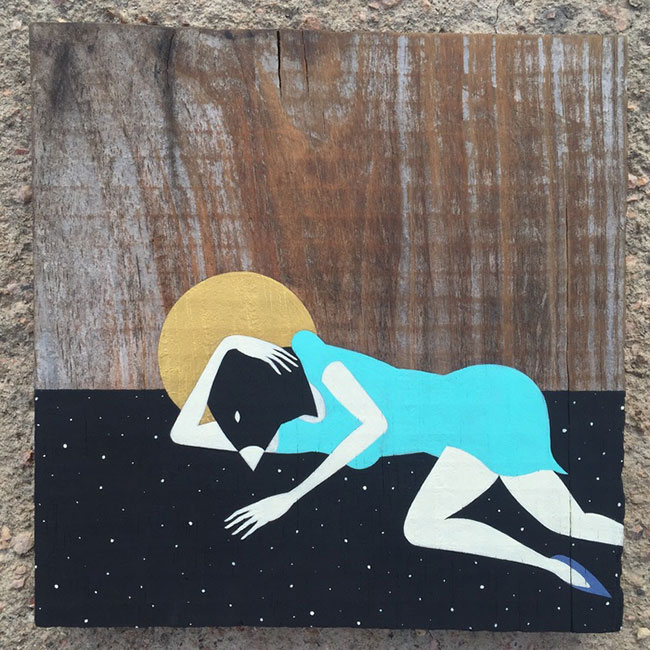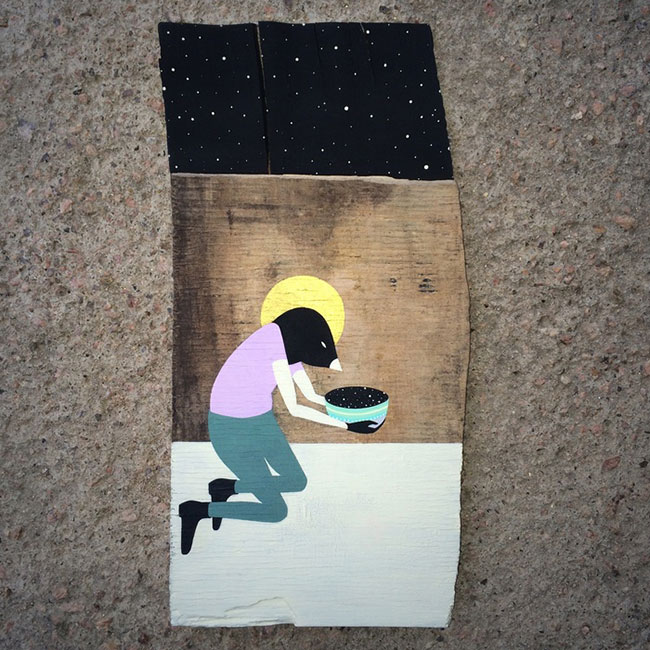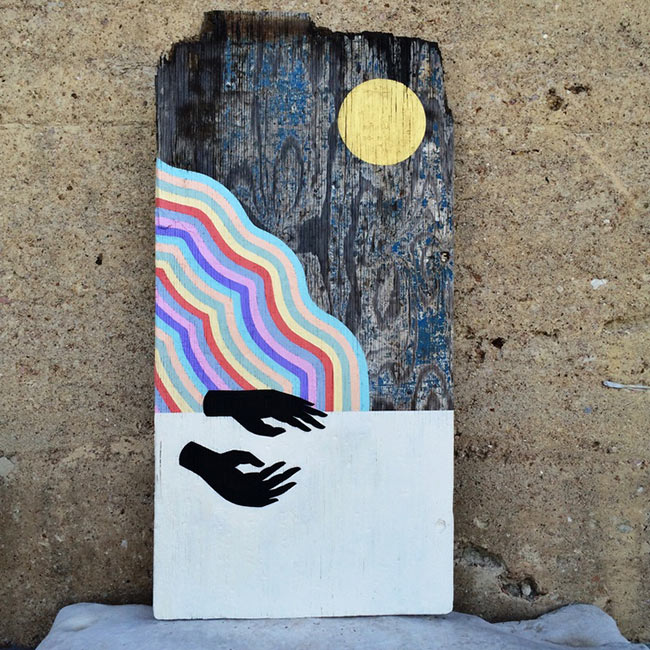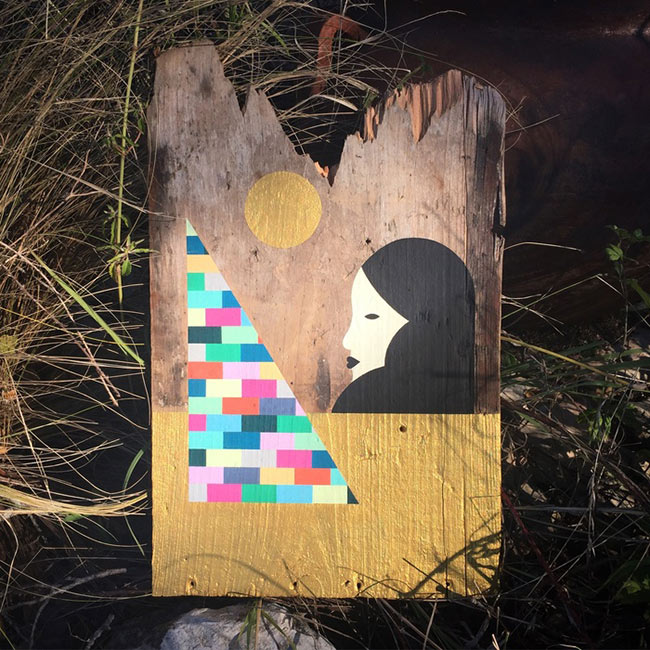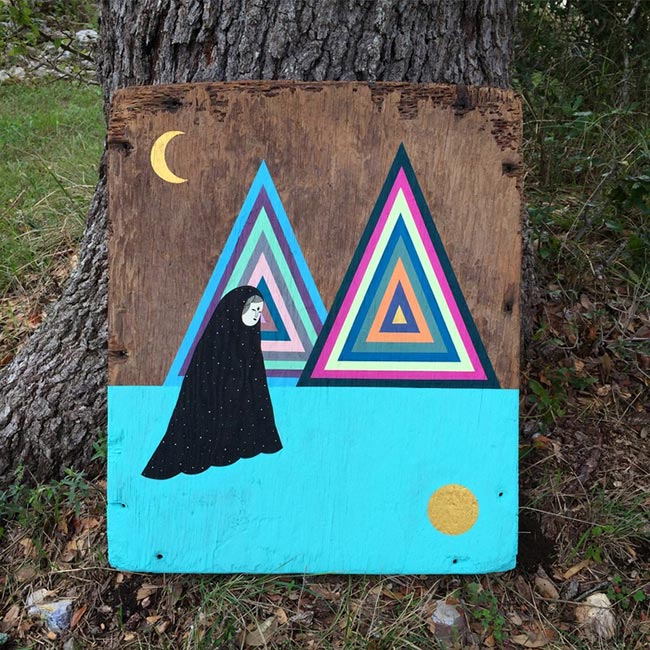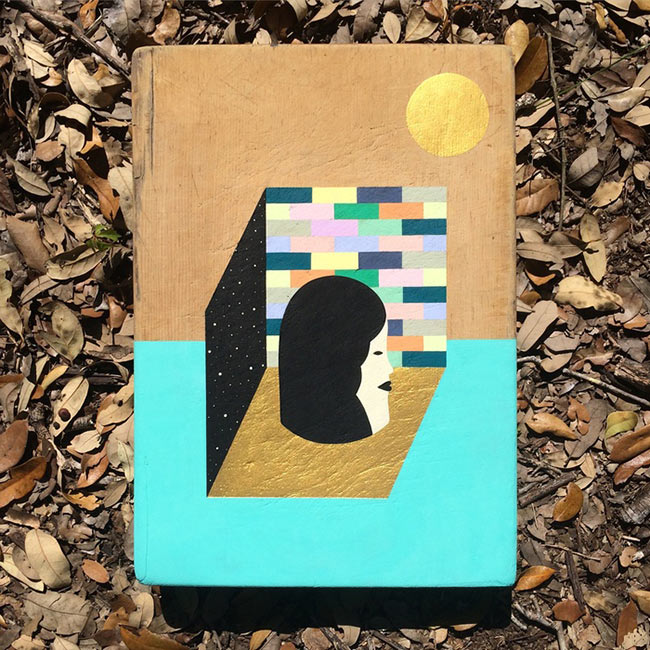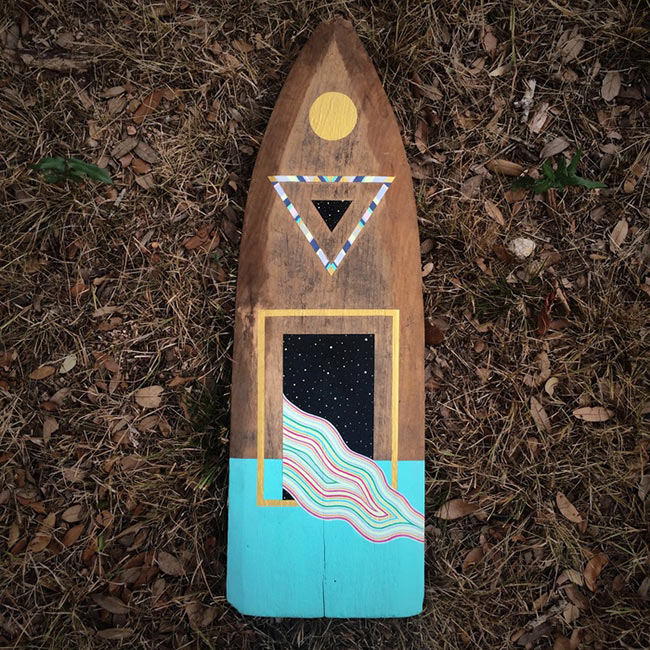 Save
Save
Save
Save