'Finding Significance' by Robert Steven Connett
I'd like to tell you a little about my motivation, inspiration, and how my artwork relates to my life.
I work hard, and long, and I try to work smart. I always try to make my current painting my best painting. The thing is, art is not really "work" to me. It's something I look forward to. Being an artist is like a permanent vacation. Doing exactly what I want, when I want, is a long time dream come true. Nobody's cracking a whip, so it's up to me to make it happen. I struggle with my tendency to daydream, a time-consumer of mine. It requires self discipline to avoid floating away sometimes. However, I'm able to work hard and long because I love it. The truth is, I fight my way to my easel every day. Everything that keeps me from it is the real "work." Work in the negative sense of the word (errands, bills, E-mail, etc., as in, "things I don't want to do".)
No one I've ever known has accomplished anything worthwhile without commitment and hard work. But you can't make yourself work hard unless you have passion for what you're doing. I work with passion and a great natural commitment. I am tremendously interested in every aspect of my field. I seek out knowledge about art and related subjects wherever I can find it. I do not compare myself to others, except when it helps me get better. I step away from myself to self analyze as dispassionately as possible. I utilize and digest anything and everything that can further my goal to become proficient at my craft. I am persistent, and I have patience. Many of these habits are developed, they do not come naturally.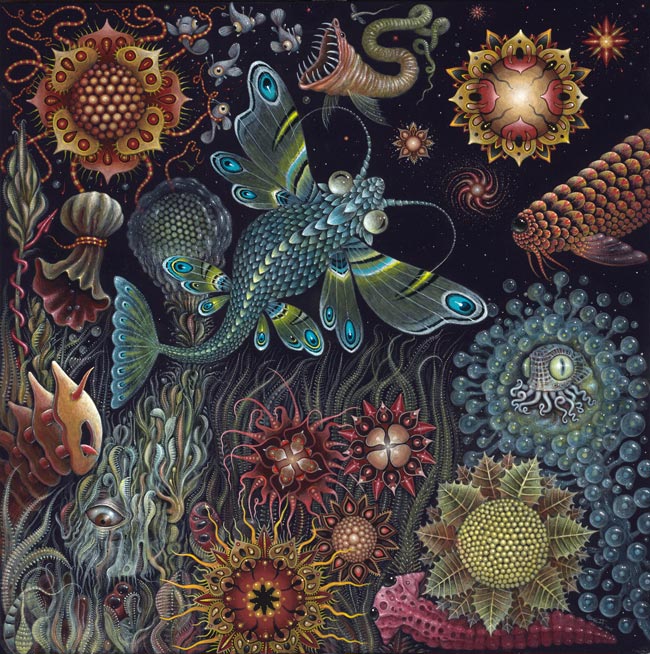 One fundamental reason I create my artwork is because I want to illustrate the things that fascinate and exhilarate me. Another reason is to make a lasting impression. There's no hidden meaning in the works I create. I simply get a high from drawing and painting the things I love to think and dream about. I suppose my work is the kind that makes a different impression on each person who sees it. I enjoy the idea that my work can mean different things to different people.
My life is less clear-cut than it once seemed. Through experience, I see a bigger picture, but rather than clarity, this brings into view immeasurable complexity. In my 20's and 30's I was certain that I had a superior understanding of everything and everyone. Now I'm sure I do not! Some aspects of life have become more elusive with time. Yet some things have moved into a more definite focus. I am sure that my work defines me. I'm sure none of us have much time to become significant. It is important to me that I find a way to be significant. Even a little significance will do.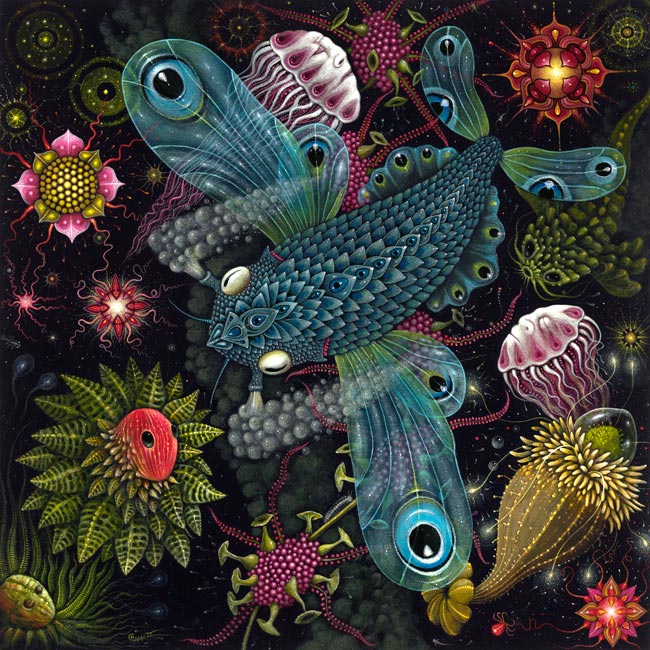 In our brief time we are fortunate if we can create anything unique or of importance. Remarkable things are not easily defined. It's difficult to know what to do, or how to do it. I feel a powerful need to do something that justifies my existence, that justifies me to myself.
Endeavoring to co-exist in our society requires many hours each day. Working at a job to pay for rent, food and all the things one needs. A comfortable life seems the thing to aspire to, but it can be a trap. It's easy to fall into a life which is unfulfilling. I was caught up in this trap for many years. I wasn't sure how to bring something interesting and valuable into the world, although I wanted to! I had a need for something more than just an endless cycle of going through the motions of existence. It was difficult to find a way to change. I felt I had no time to free myself from this comfortable trap I'd sprung on myself. However, I eventually dug my way out with a paintbrush.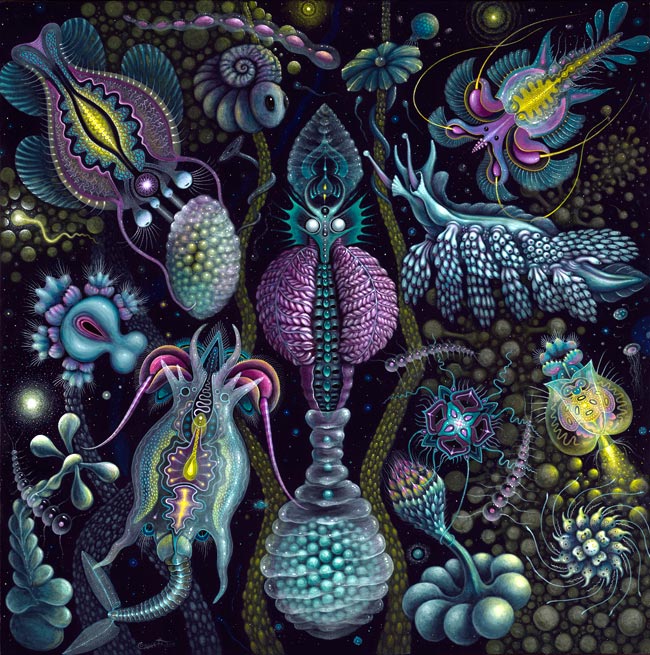 It took me a long time to figure out how to get off my hamster wheel. I was lucky to have a little talent to start with. I remember the very day I decided to make the time to work on my talent. I found discipline within myself. I cultivated a "second wind." Every night, after 9 hours at work, I came home and worked on my drawings. After many years of constant practice, I broke free. I broke free from a job I hated and found alternative income sources using my art. My art is a tool that allows me to contribute to the world in a significant way and to live a fulfilling life doing work I love.
One small thing of substance can be powerful. Although I will be eventually forgotten, I hope, through my artwork, I can make a tiny but lasting ripple on the waters. Not just by the artwork itself, but through the interest that my works evoke.
I spend my days working to create as many, and the best paintings that I can. This is my small bid for immortality. My hope is to leave something worthwhile and inspiring behind, to make a mark. No matter how it goes, I consider myself lucky.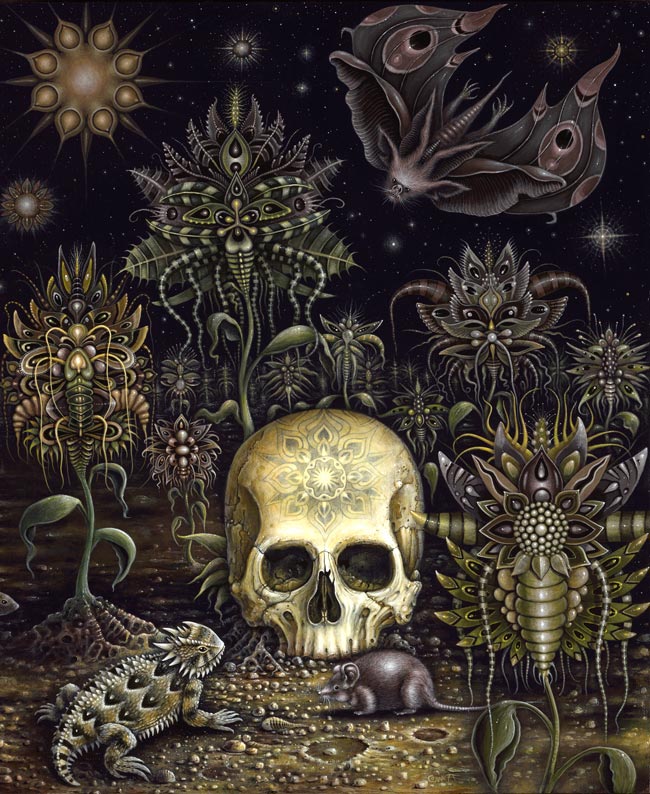 Save
Save
Save
Save
Save
Save
Save
Save
Save
Save
Save
Save