AJ Frena is an illustrator from Texas who studied at the School of Visual Arts in New York City.
AJ's work has been commissioned by various high-profile companies in fashion and advertising and has been shown in galleries across the world, including the Margulies Collection and the Onassis Cultural Center.
His work has been featured by publications such as ImagineFX, Hi-Fructose Magazine, 2D Artist Magazine, Lost at E Minor, Comics Beat, Empty Kingdom, and Illustration Friday, and has been published in the prestigious American Illustration annuals.
AJ currently lives and works in Pittsburgh, PA with a lucky black cat and a lazy border collie.
"I try to be careful not to romanticize nature in my art, as I'm of the belief that the difference between animals and us is the ability for human beings to choose how they approach survival. Nature and animals are inherently violent and disharmonious in their original state, not unlike human beings. Nature however lacks the gift of choice, which is invaluable to our lives and experience. Despite all the awful things that people do to one another, this difference is incredible and not something that I believe should be given up for the sake of nature.
When I use animals as symbols, I am a lot more interested in studying how people project human characteristics onto nature than any possibility of people learning directly from them. I am really fascinated by mythology, fables and bestiaries – stories where animals are given distinctively human characteristics to represent different aspects of human vice, goodness and experience. My art attempts to reflect this interest." – AJ Frena (Empty Kingdom)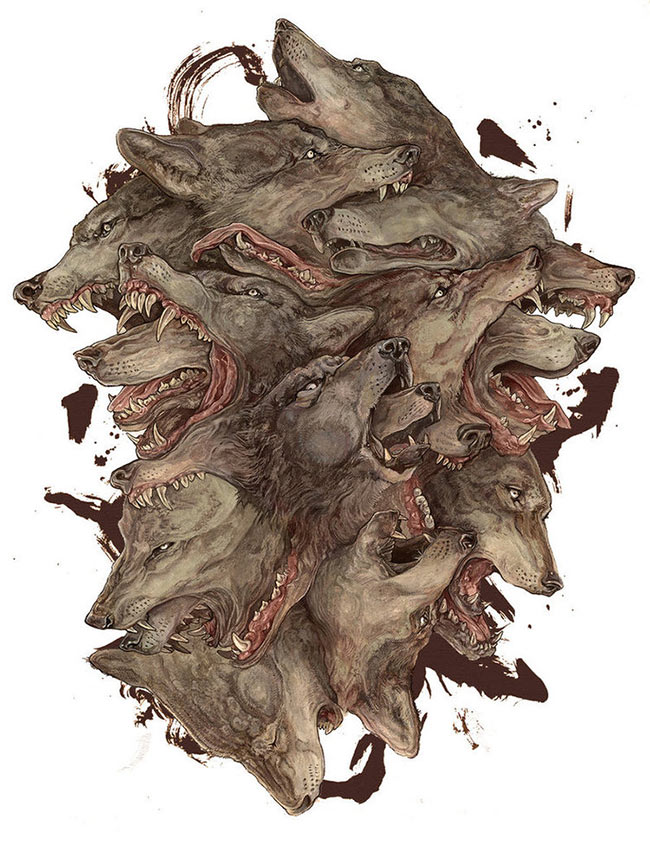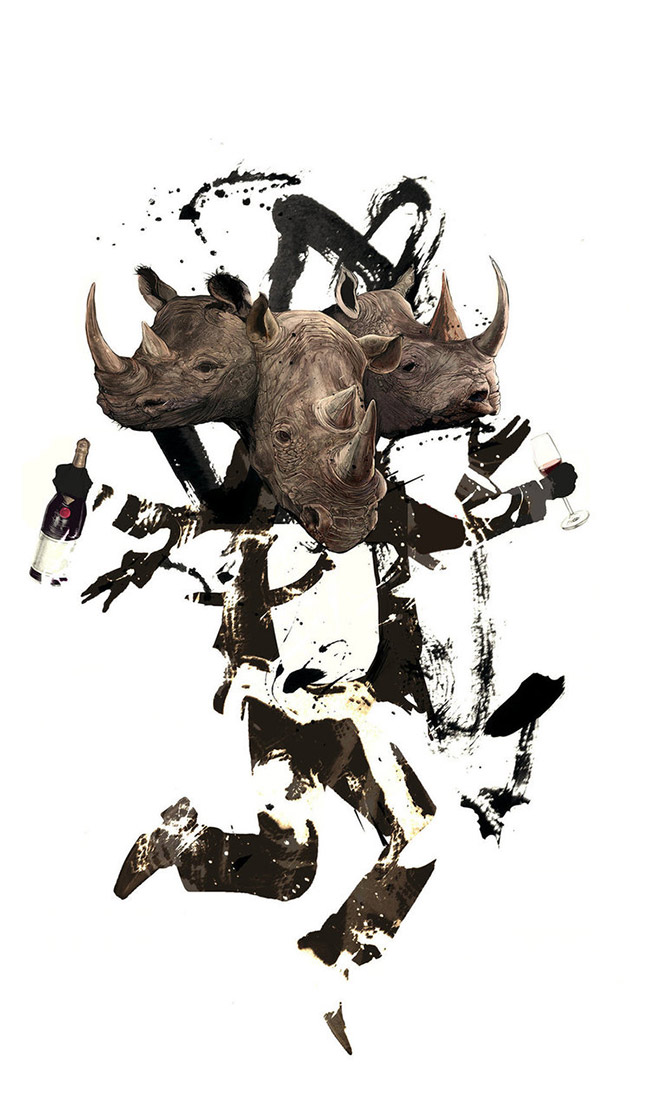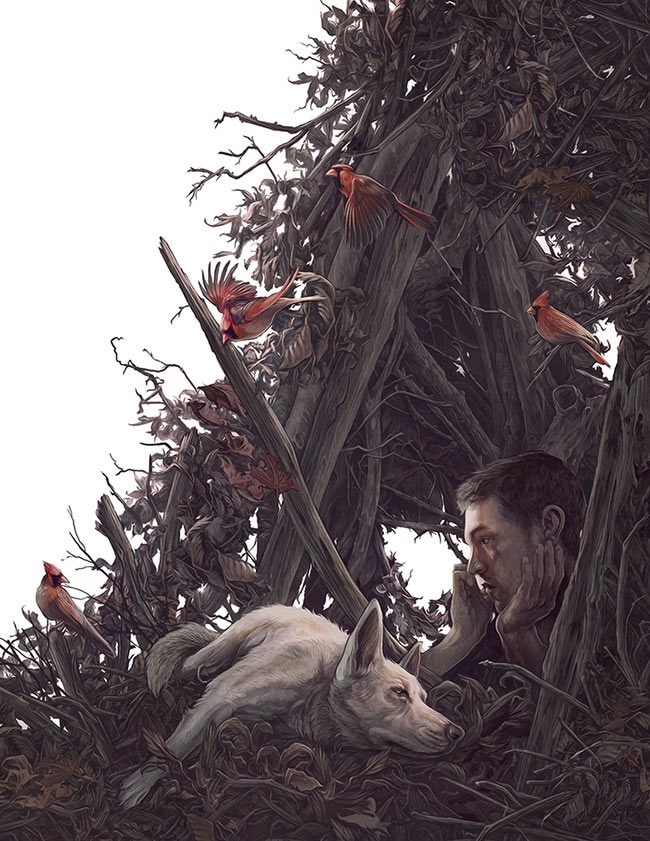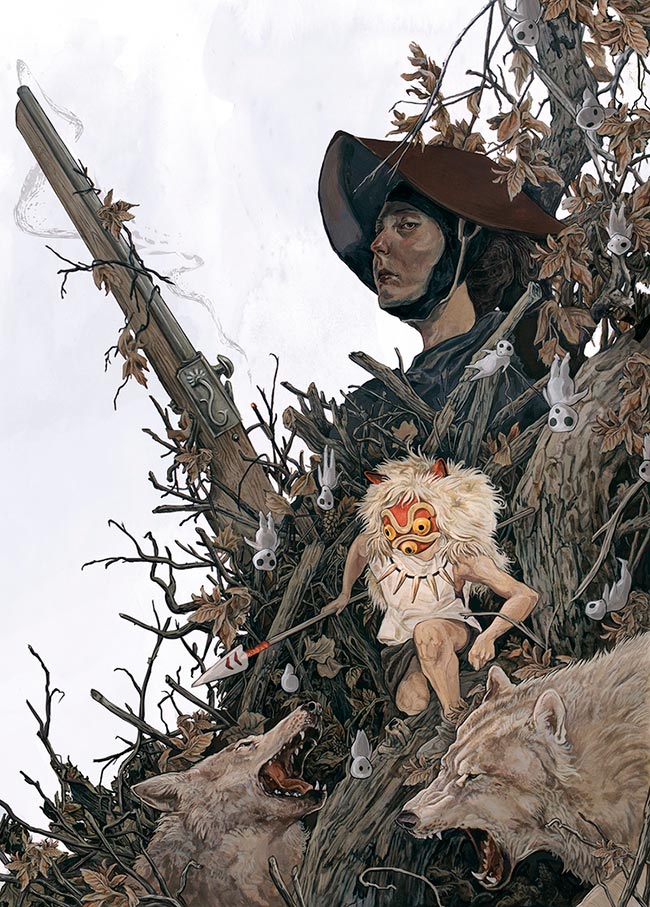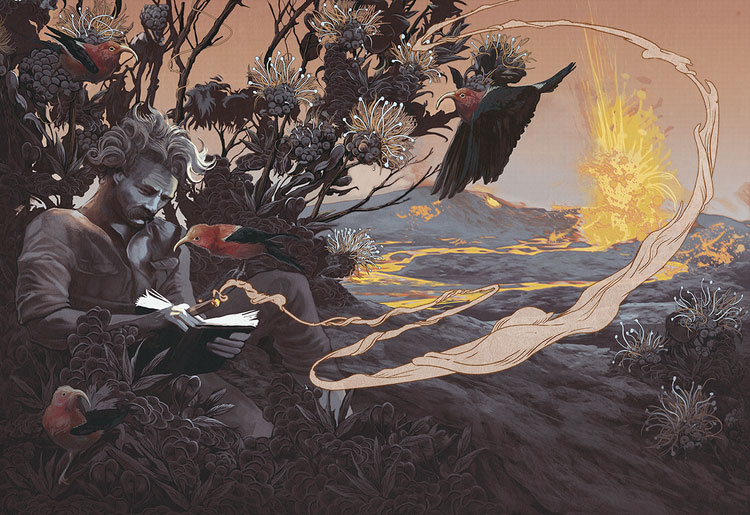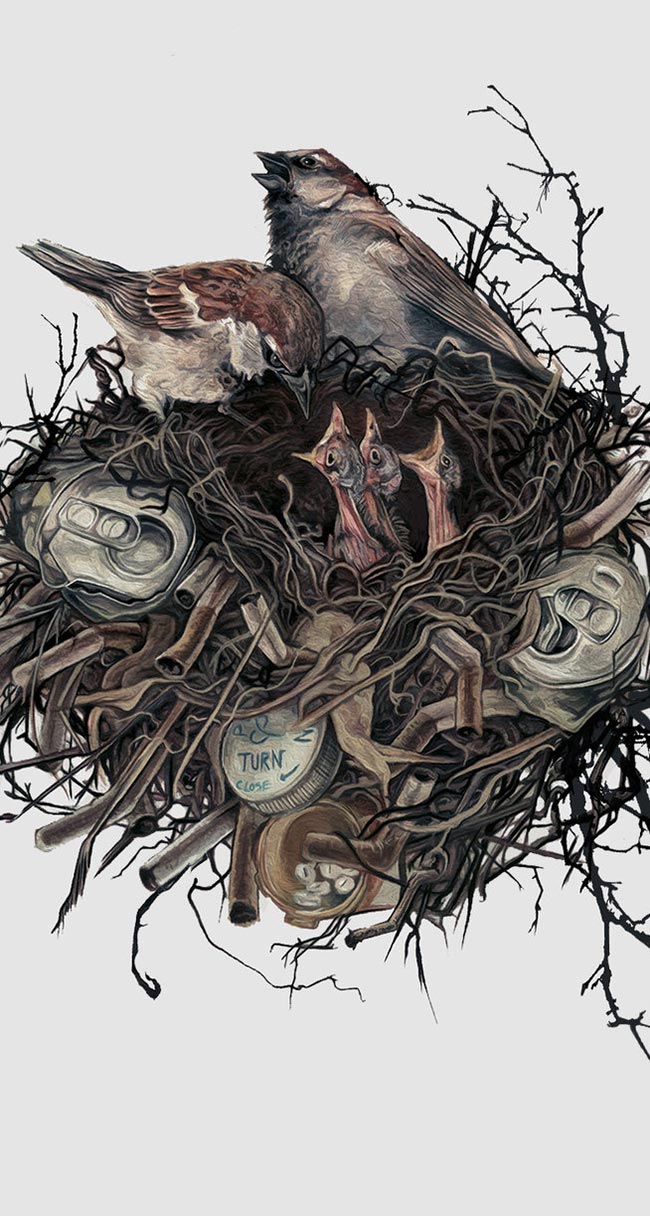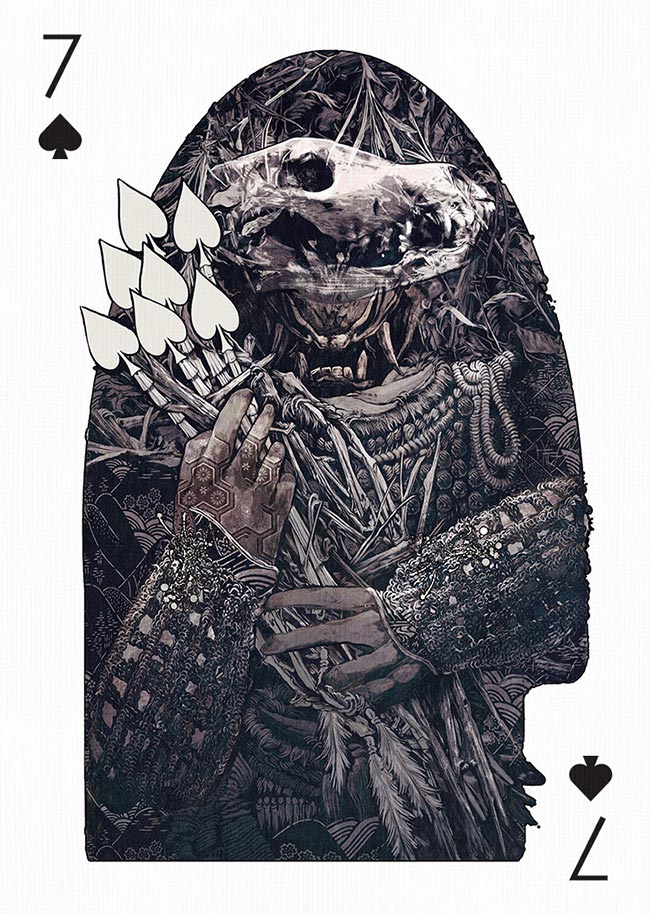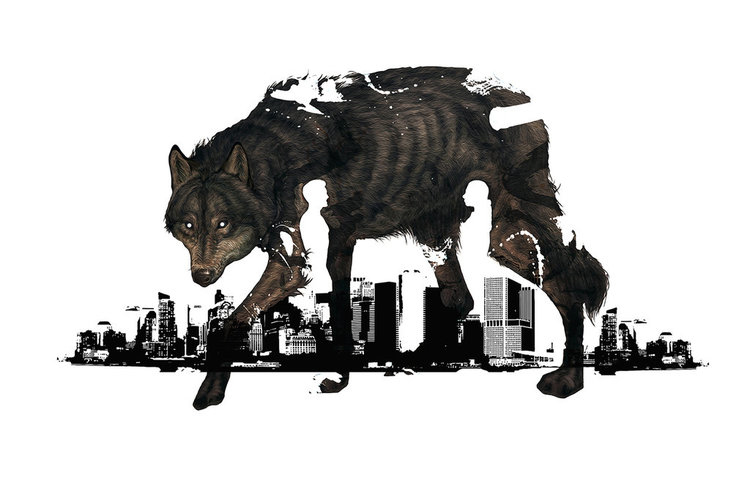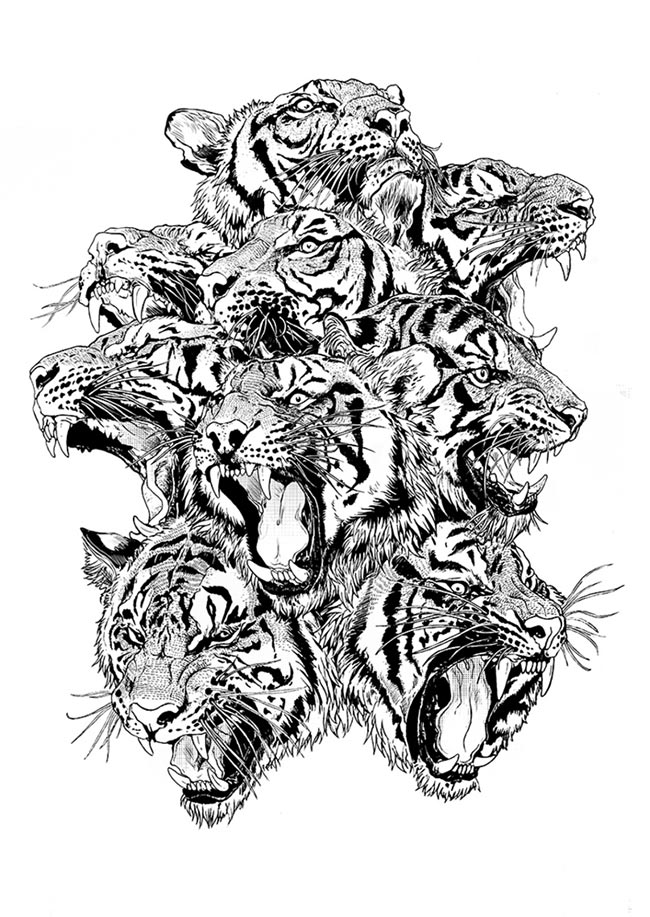 Save
Save
Save
Save