Ana Bagayan's work is inspired by the metaphysical – E.T.s, aliens, spirits, ghosts, intergalactic space creatures, ethereal beings, anything that hints at the idea that we are just a small part of the unimaginably vast Universe. Ana defines her work as 'Futurealism' because she believes anything we can imagine, we can manifest into our physical reality. For her, reality is an illusion created by our minds and we have the power to imagine and create the harmonious Earth that we all want to live on.
Bagayan was born in Yerevan, Armenia in 1983 and earned a BFA in Illustration from Art Center College of Design in Pasadena. She lives and works magic in the mountains of Southern California with her husband and two dogs.
"One day, my husband brought a documentary he had downloaded called The Experiencers, which documented hypnosis sessions of people living in different parts of the world who have claimed to have been abducted. What I loved about this film specifically was that the 'experiences' these people were having were mostly positive, rather than the sensationalized version we see in most movies.
From that point, I have been exploring and researching and imagining what some of these lifeforms might look like and what planets they might inhabit. In addition, this lead me to a new outlook on existence and a transformation within myself that is manifesting into my artwork.
Some of the works are based on hypnosis sessions of people who believed they had been abducted by aliens. I've created human/alien hybrid creatures based on the experiences these people described. All of the works, I feel incorporate the inherent beauty of interpreting both the known and unknown." – Ana Bagayan (1xRun)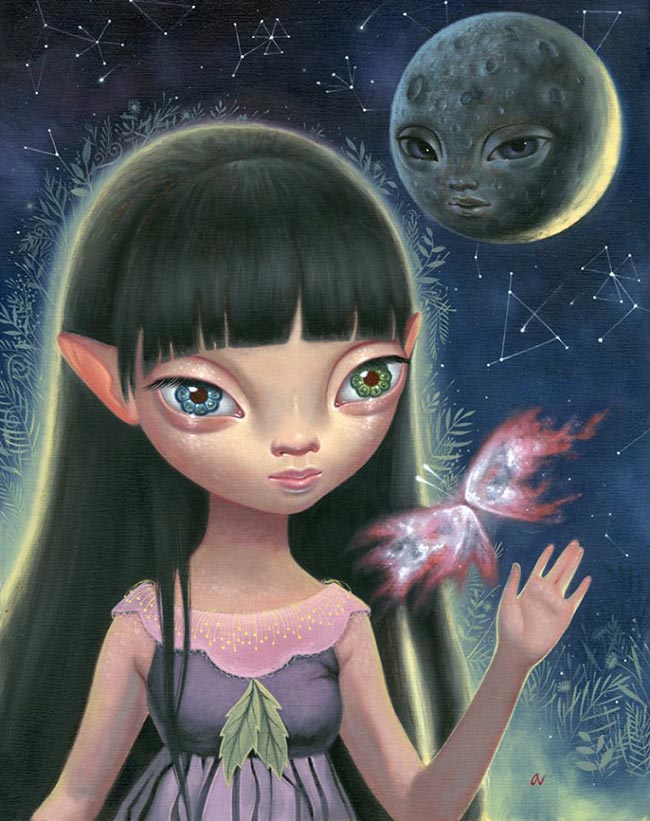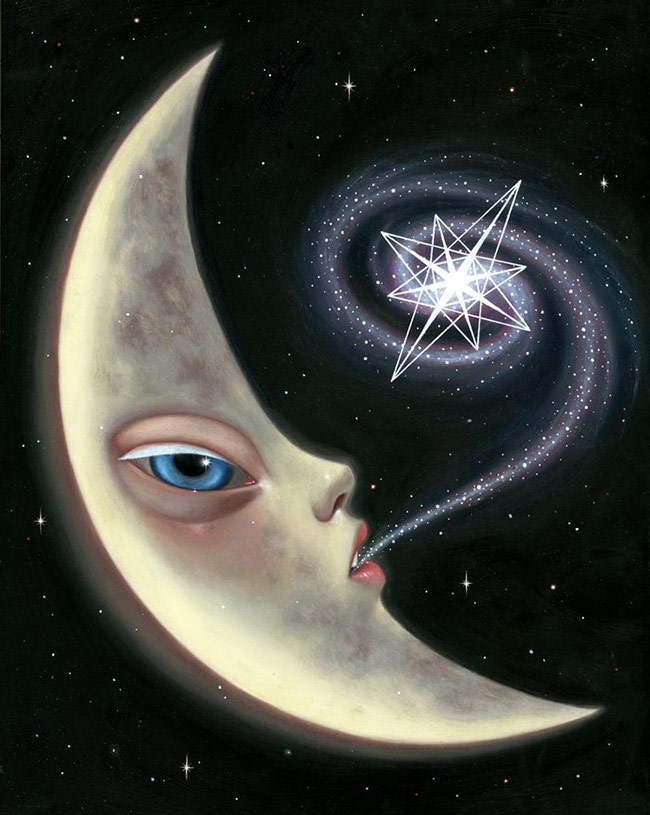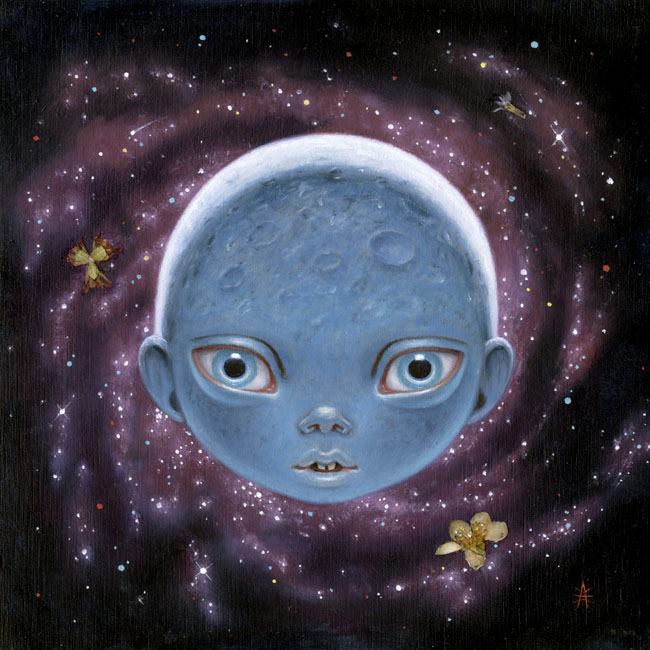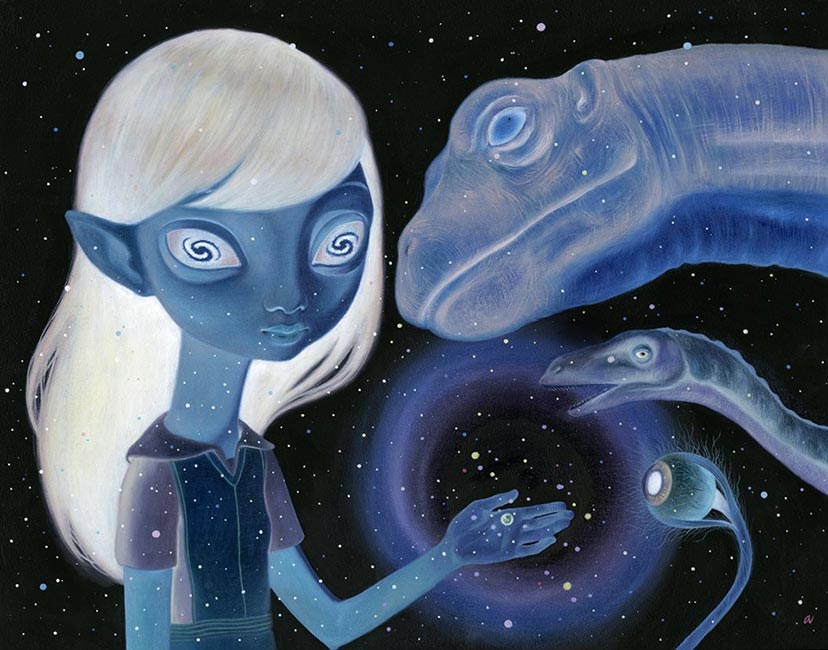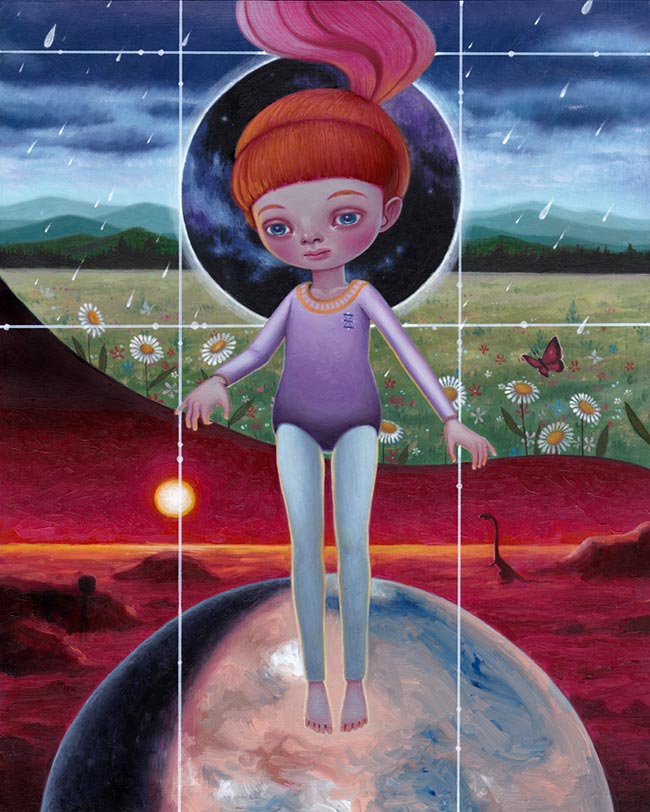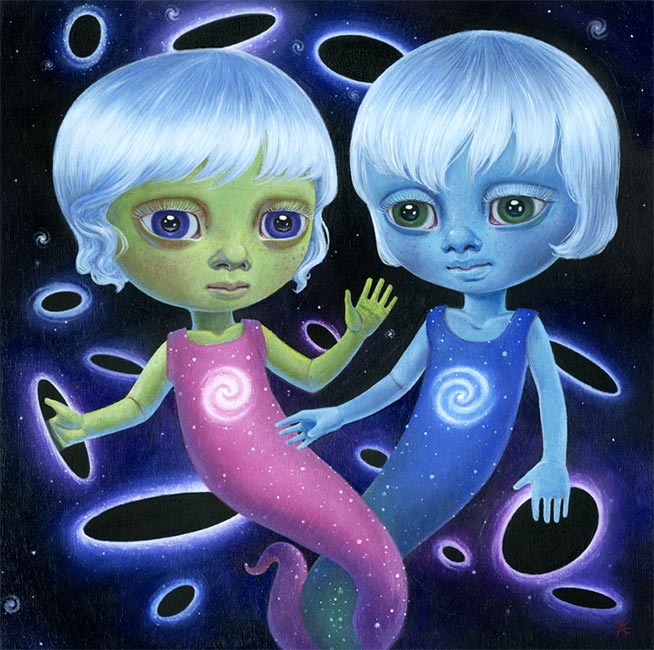 Save