Fred Stonehouse was born in 1960 in Milwaukee, WI. He received his BFA from UW Milwaukee in 1982. He had his first solo show in Chicago in 1983 and shows regularly in New York at Howard Scott Gallery and in Los Angeles with Koplin/DelRio. He has been the recipient of an NEA Arts Midwest Grant and the Joan Mitchell Foundation Individual Artists Grant. He is currently an Associate Professor of Painting and Drawing at the University of Wisconsin.
Fred's caricature-cum-dreamscapes are simultaneously maudlin, whimsical, and surreal but distinctly Stonehouse-esque. He is collected by A-list celebrities like Sheryl Crow and Madonna while regarding himself as "just a guy from Milwaukee." This modesty is typical yet unfounded – Fred is one of Wisconsin's most active and successful artists, juggling teaching at University of Wisconsin-Madison and multiple exhibitions in galleries from New York to Los Angeles and Berlin to Milan.
Despite the acclaim, Fred likes to keep things close to home in Wisconsin. Many recent works are based around the Horicon Marsh. Other works are an amalgamation of woodland creatures and sometimes anthropomorphic beings from his wild dreams which are often accompanied by quotes or reflections of a vision half-remembered. These pieces make perfect sense when dream logic (a method of understanding the often nonsensical scenarios that play out in our subconscious when we sleep) is applied.
Comprehending Stonehouse's work is not easy. His mind is like a big sponge wrapped in sticky flypaper where all manner of disparate people, places, artwork, literature, and experiences get stuck and are tumbled around in his dreams. Then they find form in his paintings. As Fred says, "I like that, in dreams, we often have blinding realizations and solve major life problems. Unfortunately, they only seem to actually work in our dreamworld. And I'm pretty sure that dreams function as a sort of safety valve. They keep our inner nut-job in a bottle."
"Folk and outsider art has influenced me tremendously. I am definitely drawn to the beauty and emotional honesty of the untutored hand, but I think that outsiders have a way of resolving visual issues and inventing unconventional solutions that I find remarkable." – Fred Stonehouse (Accidental Mysteries)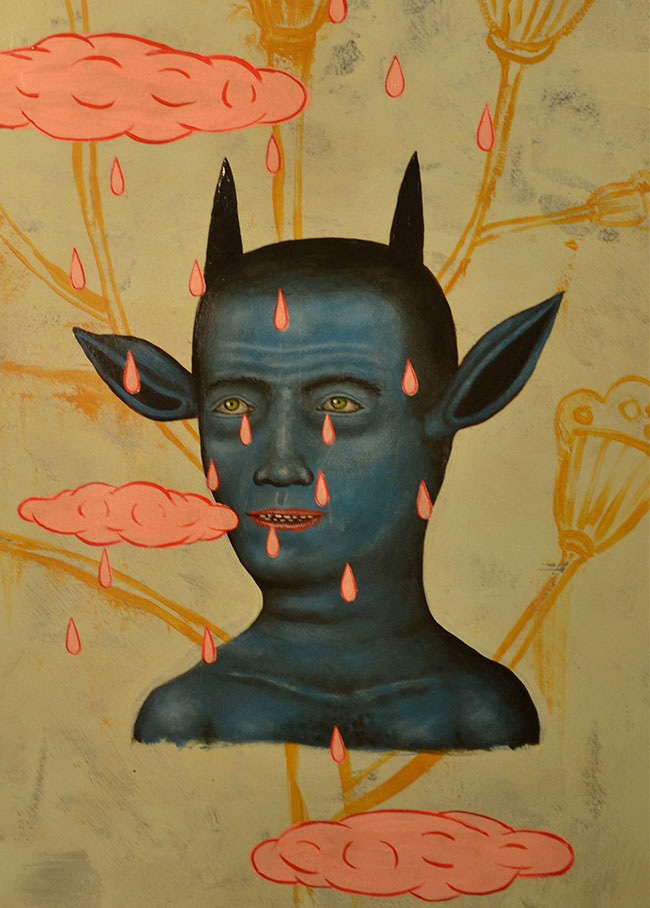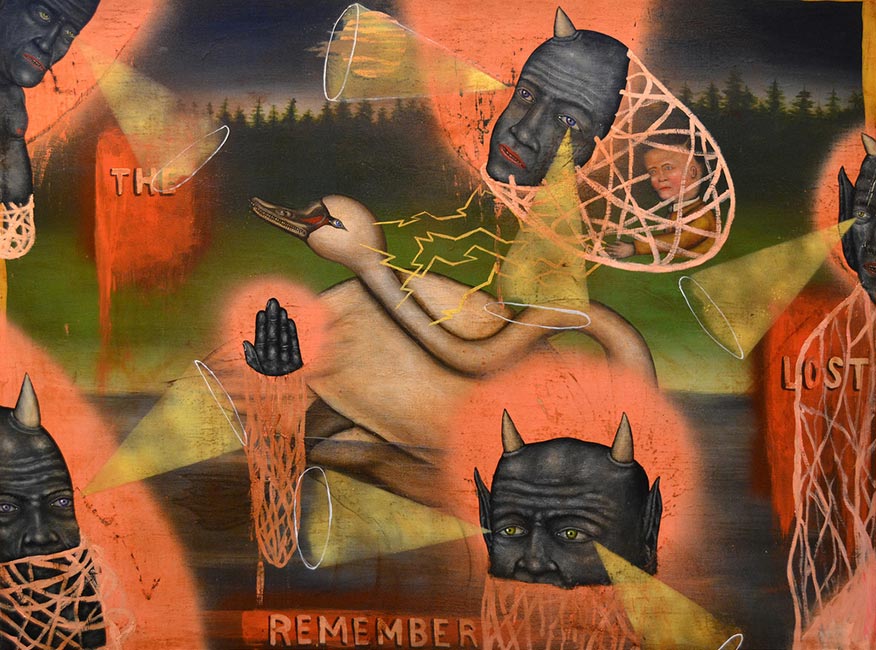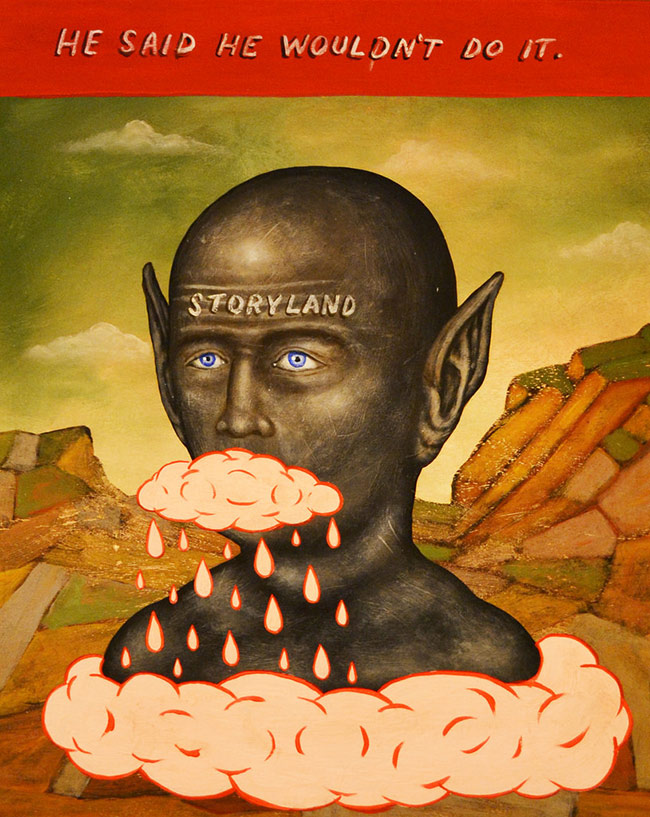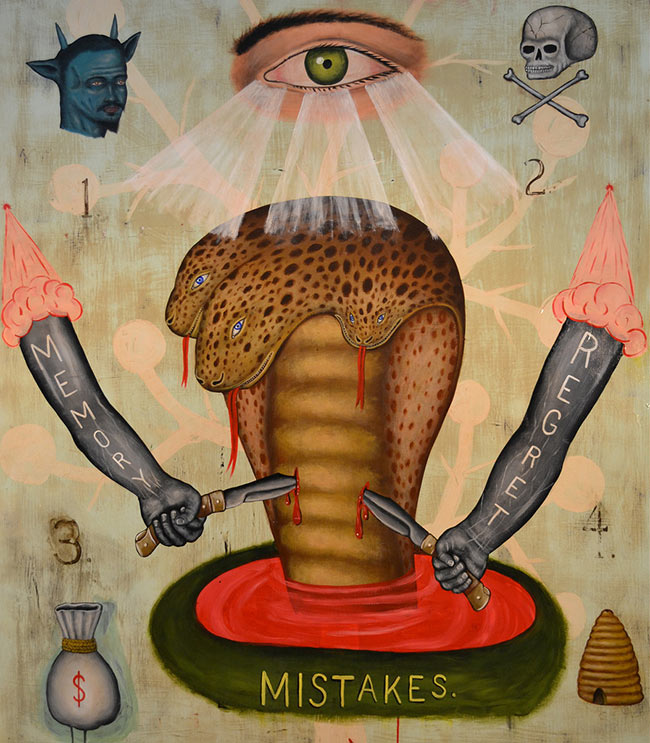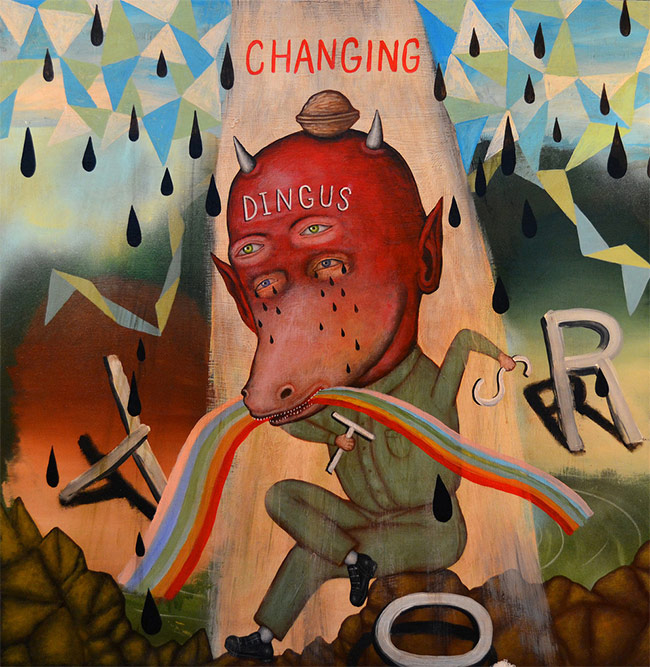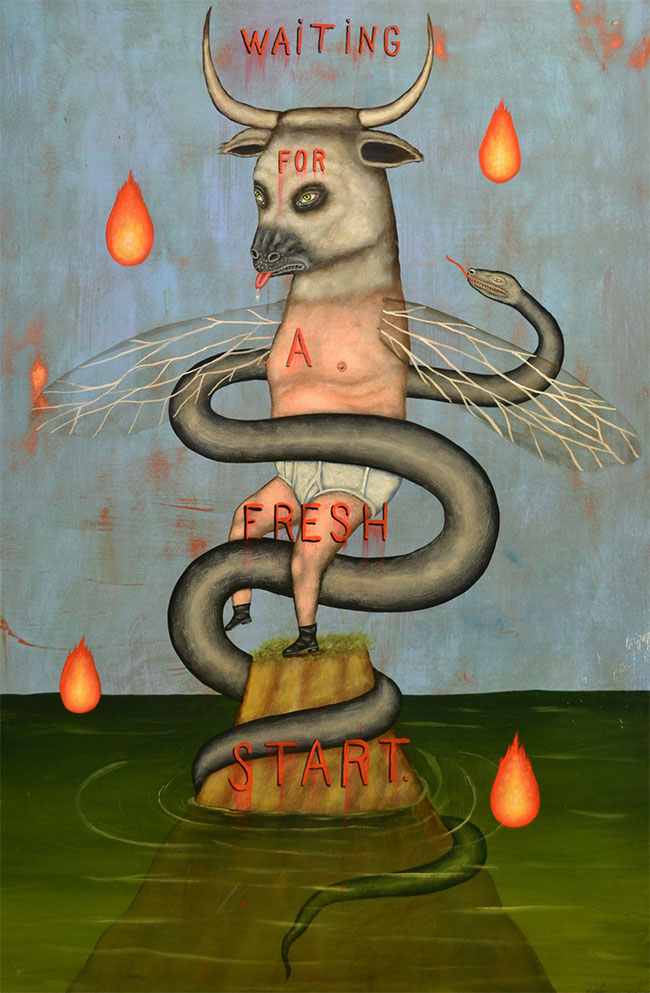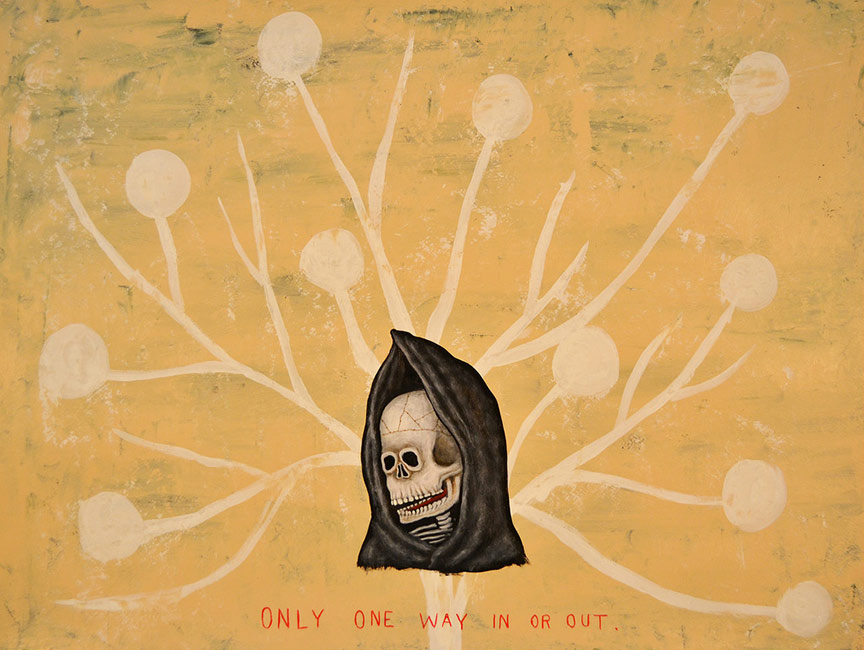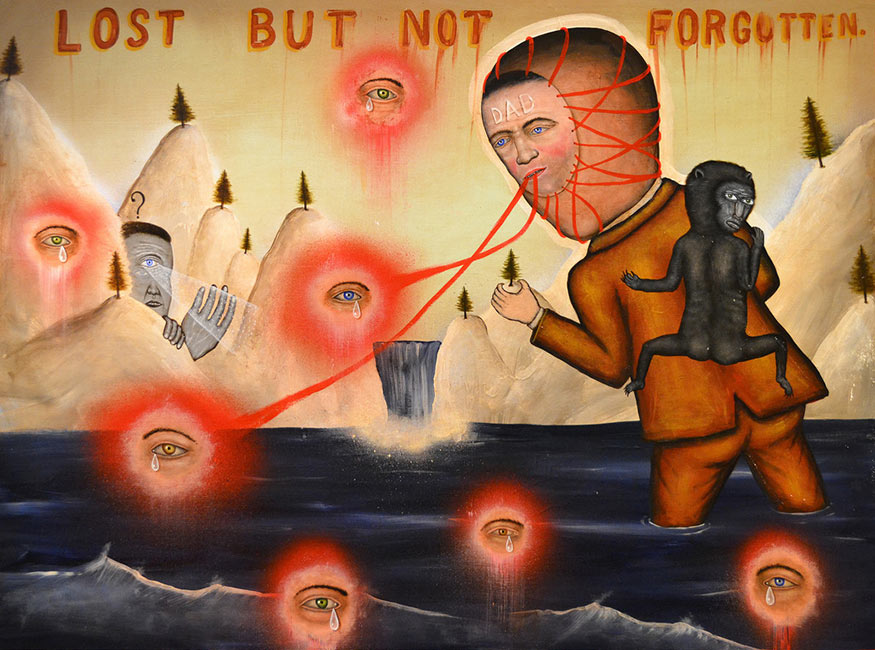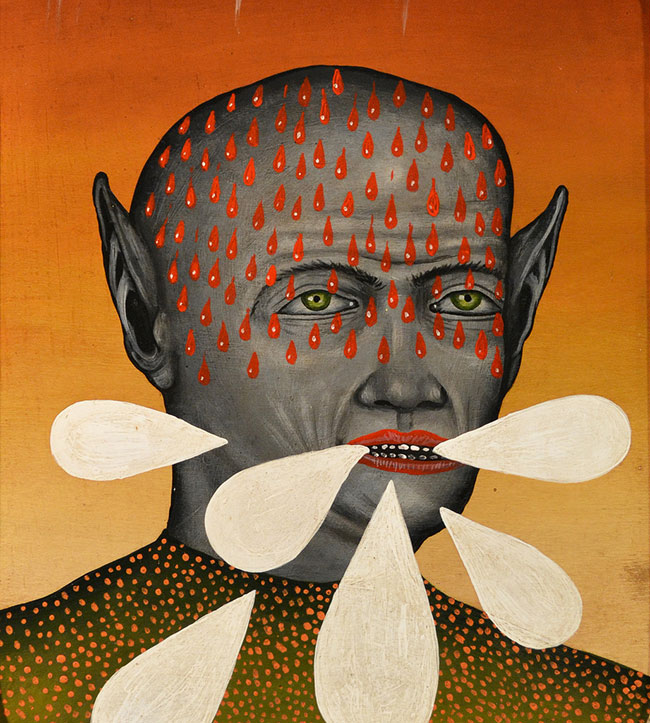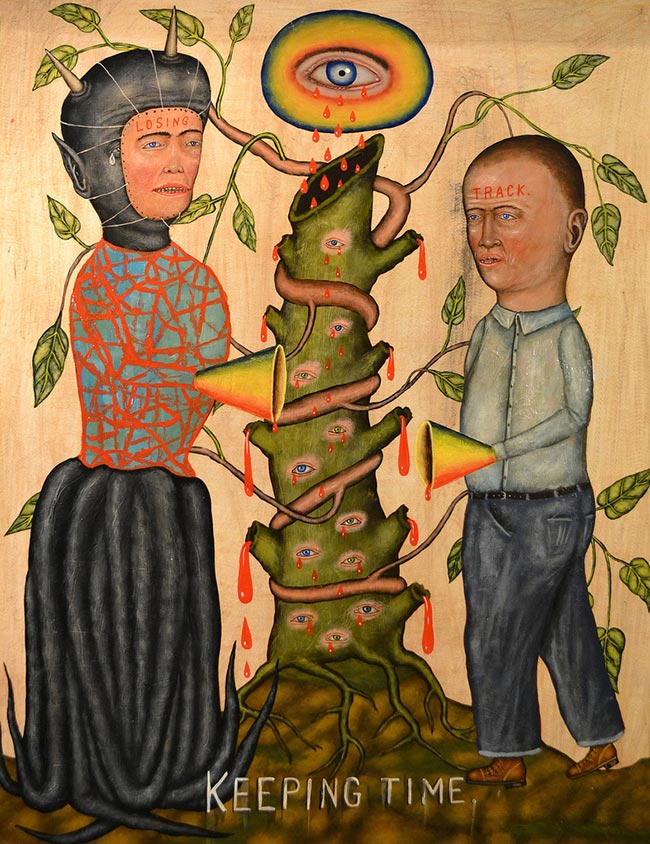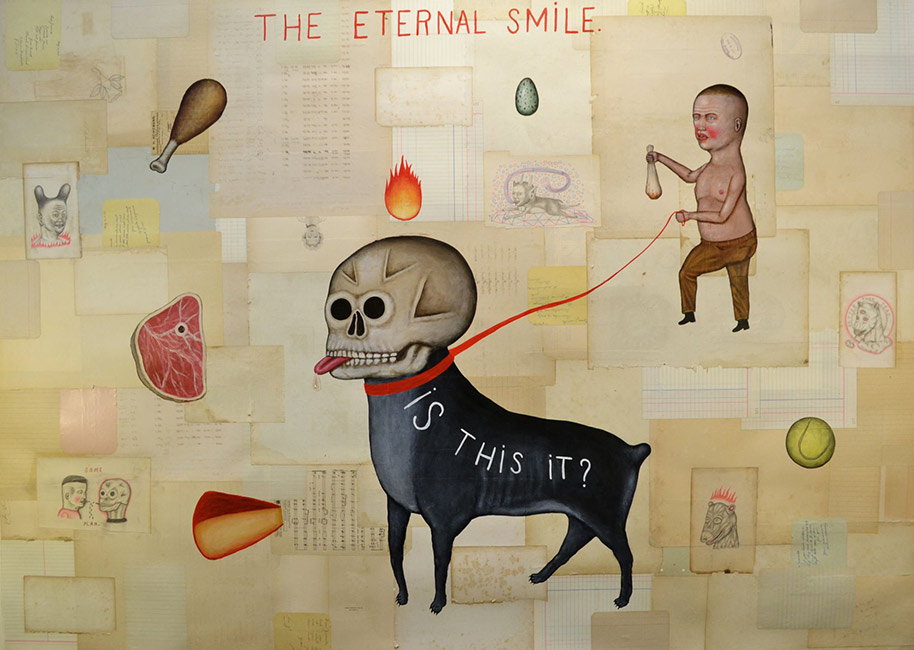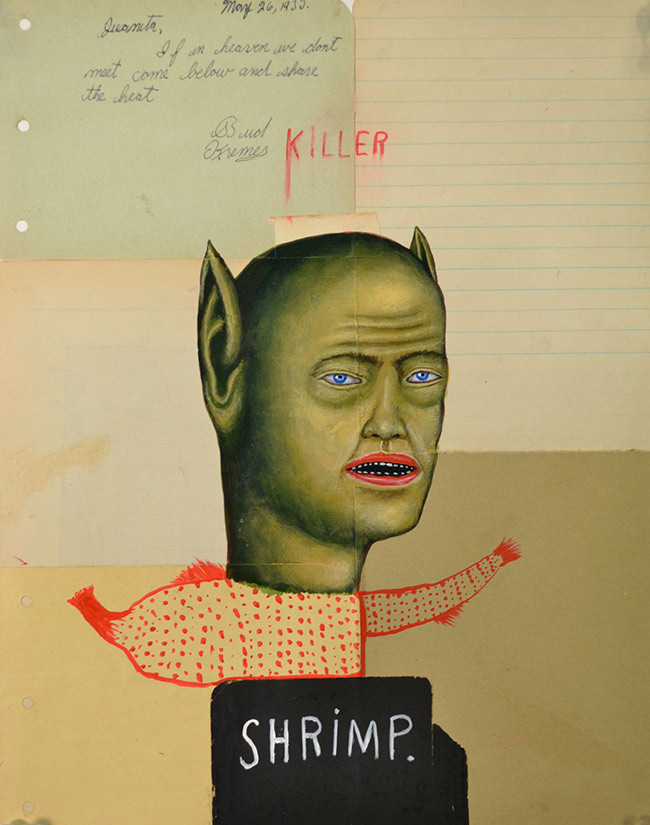 Save
Save
Save
Save