Jonas Burgert is a German painter known for creating monumental works composed of figurative apparitions and dramatic contrasts of color. Seemingly fluorescent areas glow amid a backdrop of gray and pale hues, absorbing the spectator inside the canvas. What Burgert witnesses seems to be the drama of a new world order.
Burgert was born in Berlin, where he received his MA from the Academy of Fine Arts (UdK), and where he was later a student of the master class of Professor Dieter Hacker.
The grotesque and the mystical provide the subject-matter for the majority of Burgert's art. Bold, sensuous and opulent, the atmosphere in his paintings is of a world of destruction and decay. Working in luminous colors glowing amid a backdrop of pale hues, the artist depicts an apocalyptic mood of an end time, visions of a netherworld, an unknown myth or a peculiar dream.
According to Burgert, humanity's desire to find meaning in existence beyond physicality creates an enormous need for an overarching narrative that invests a purpose: "In our mind, we create existences as heroes, gods or clowns. They lead unbearably loud, malicious, cynical, witty and passionate lives, in wonderfully strange or terrible places. In my art, I merely try to paint the scene of this ongoing process of debate and negotiation, with all its peculiarities." Burgert states. However, attempts to find assured and final answers ultimately fail: in the end, there is no certainty. The darkness, the grotesque and the brutality in Burgert's work confirm this failure.
References to Renaissance painting and Flemish masters like Hieronymus Bosch are apparent in Burgert's work; Freud's psychoanalytical theories come alive with imagery that recalls 20th century surrealism. And yet, contemporary pop culture is equally present: from works by Mike Kelley to movies by David Lynch, comic strips and the absurd logic of science fiction: the timeless uncanny dictates Burgert's paintings.
Since 1998, his work has been on view in numerous group shows around the world, including Geschichtenerzaehler at Hamburger Kunsthalle, Hamburg (2003), and Triumph of Painting Part VI at London's Saatchi Gallery (2006), and he begun with solo exhibitions in 2006.
Jonas Burgert currently lives and works in Berlin.
"In my eyes art is one great story. The attempt to create art automatically implies the principle of telling stories. It is important though that this story is not only thought out or rationally followed up. The story must above all be deeply felt as well. Art can then re-invent its own language and thus its story anew each day; it can make assertions and reject them, re-assert them and reject them again. Naturally, art is a complete illusion and a lie, offering a promise we want to believe in. Because we realize this, I have always felt it stimulating as an artist that I can call things what I want and re-invent as I like: I can tell wild stories on the canvas and create figures as I imagine them and as I want them to look, I can exaggerate, abbreviate, aggrandise and cut down again in size." – Jonas Burgert (In Conversation with Claudia Stockhausen)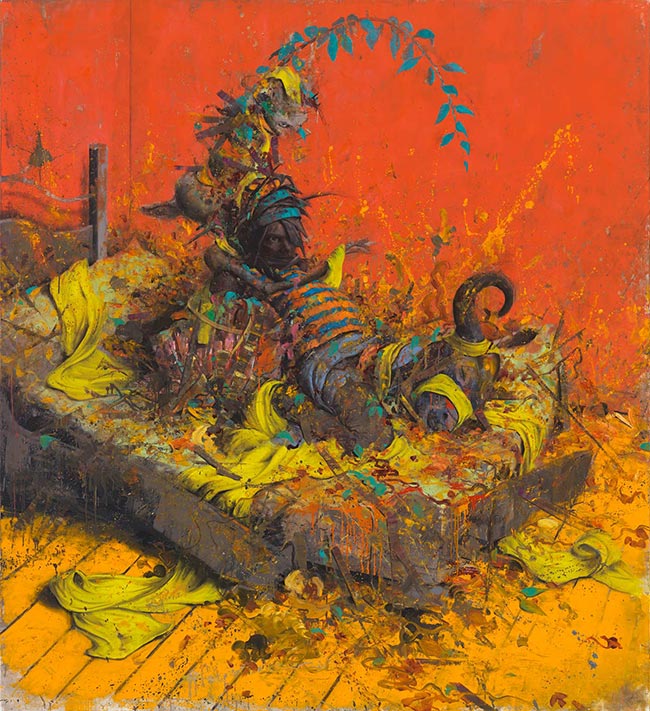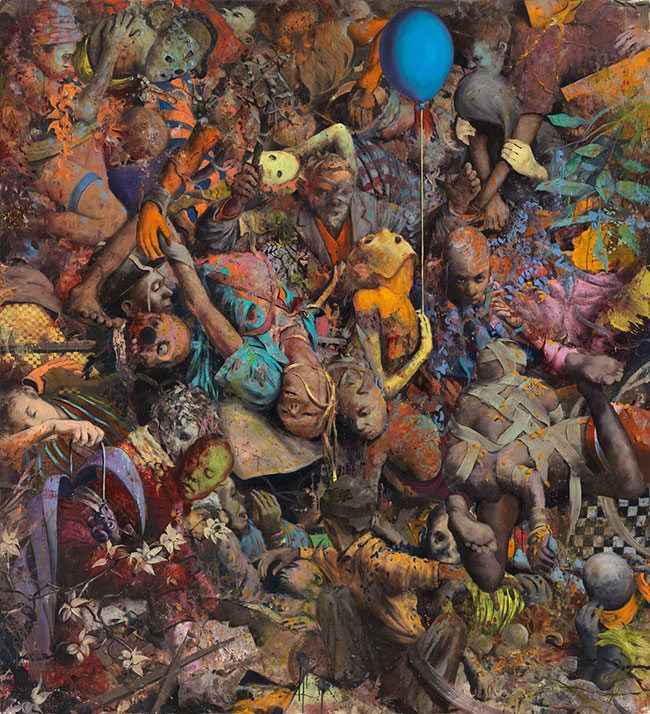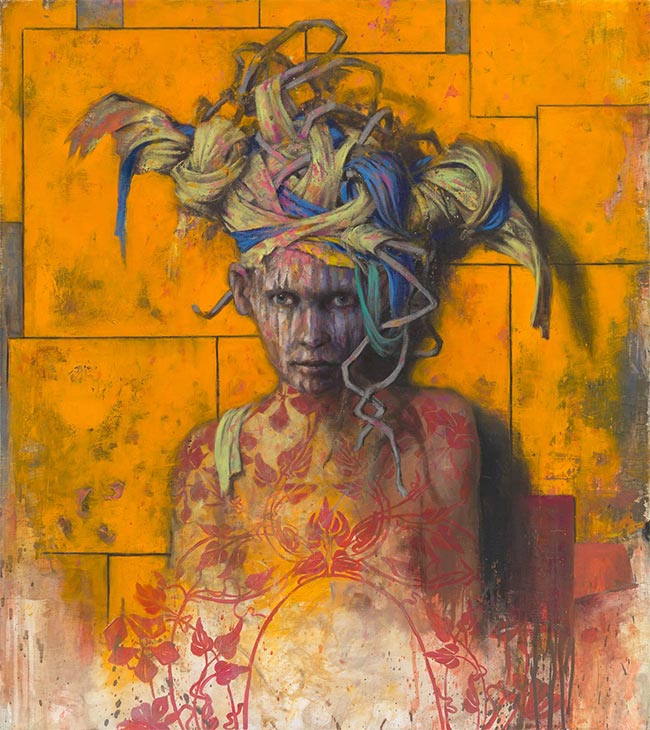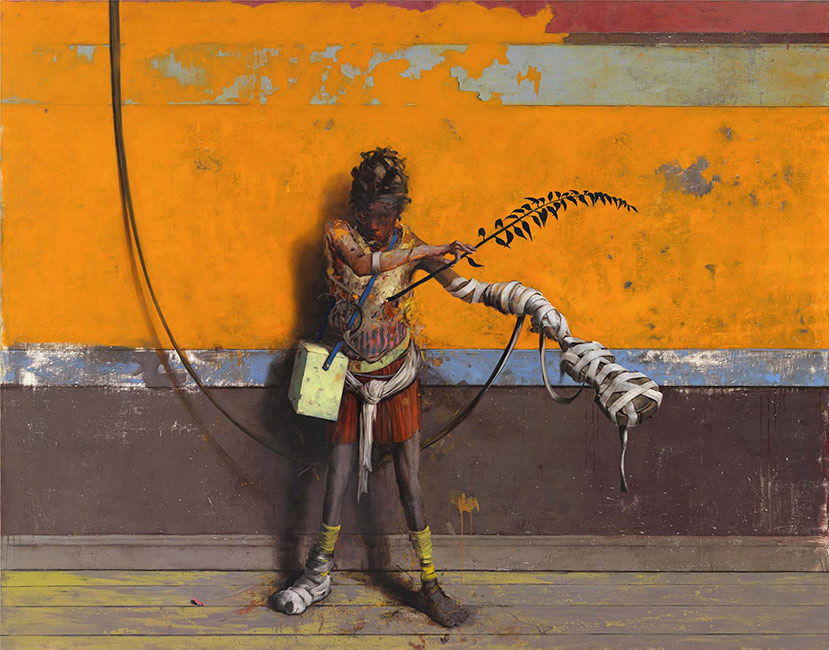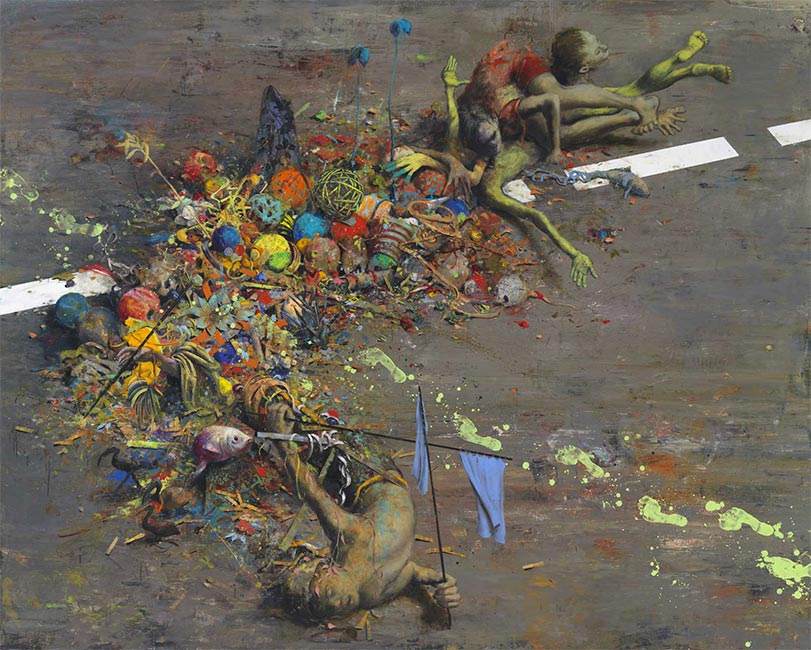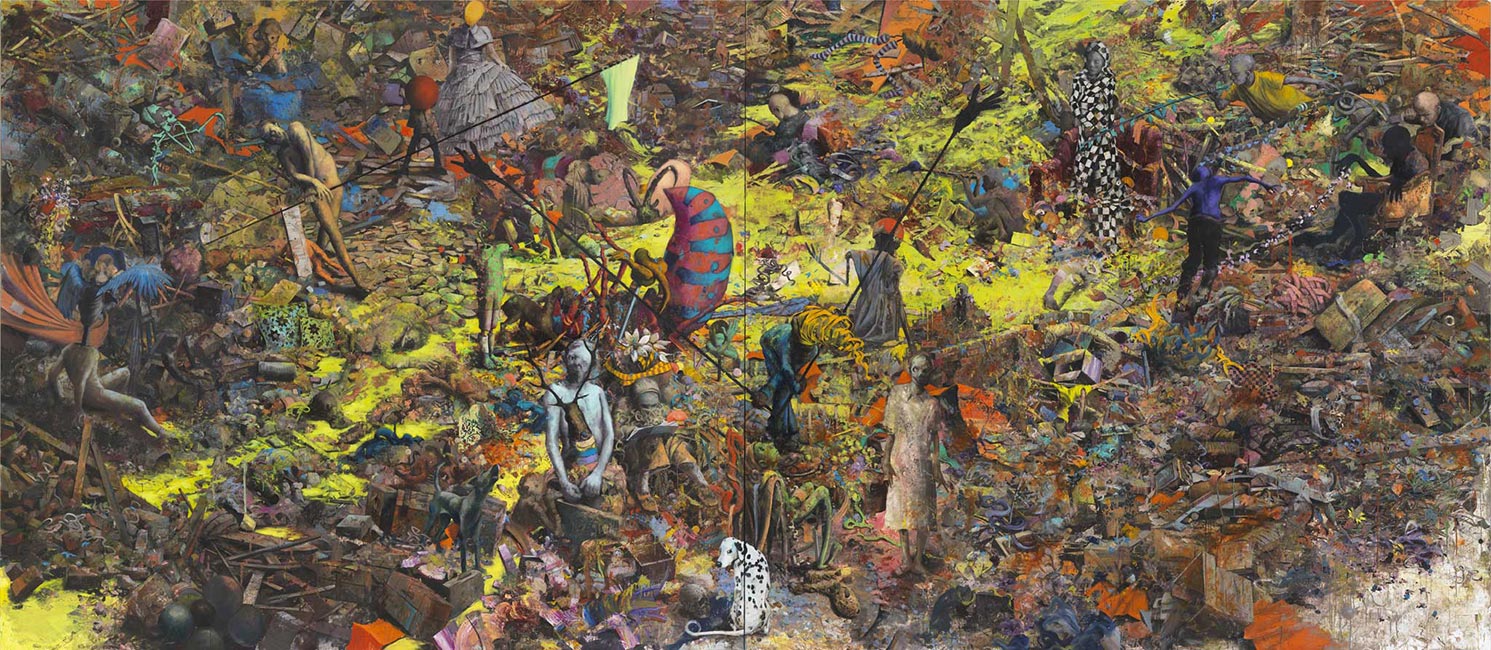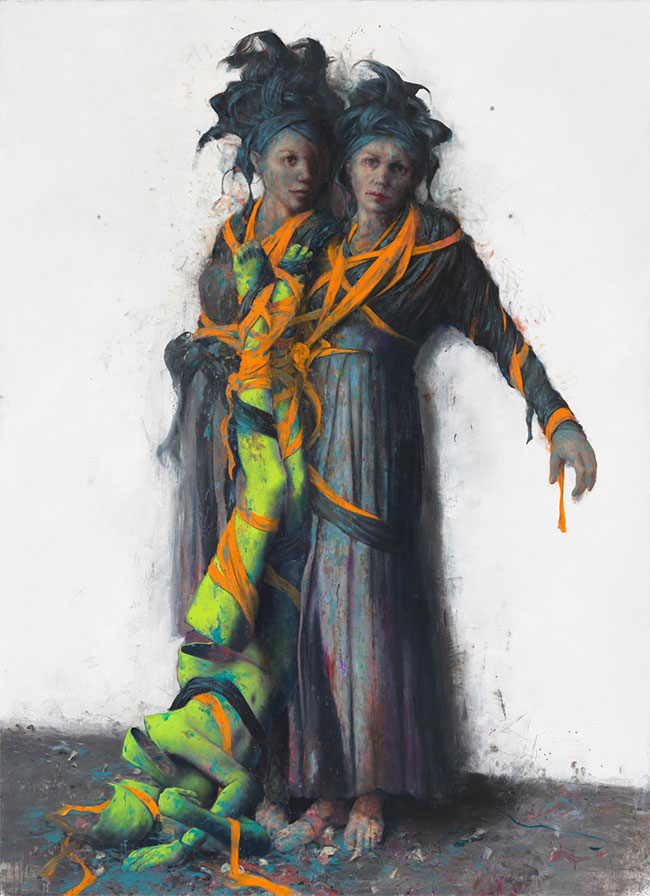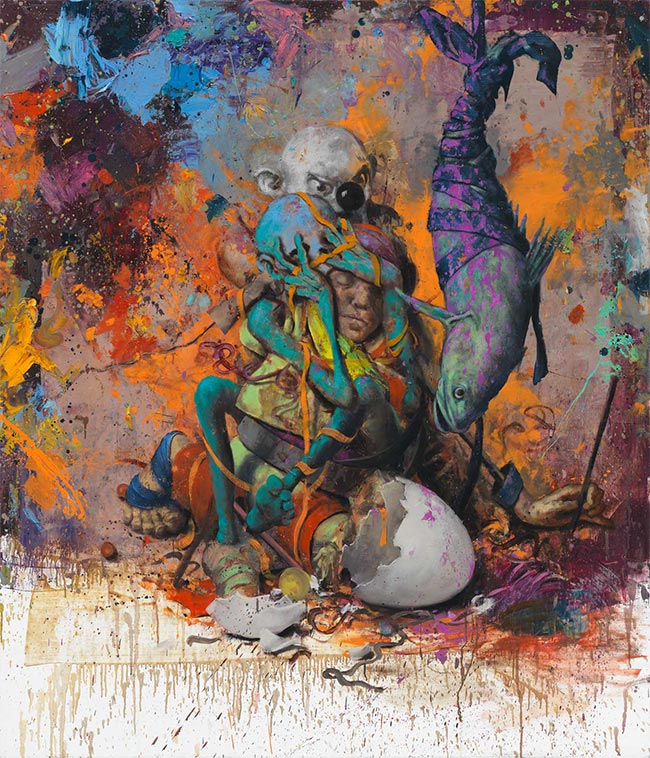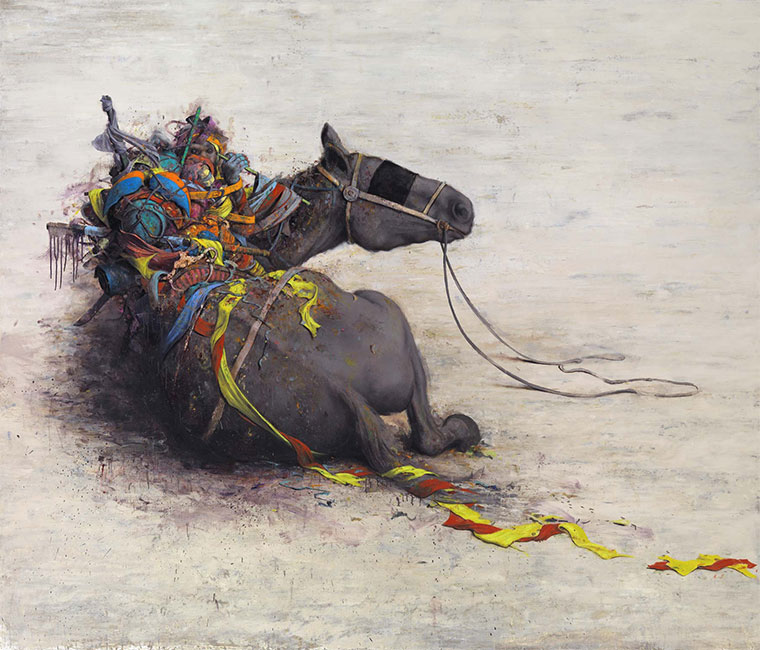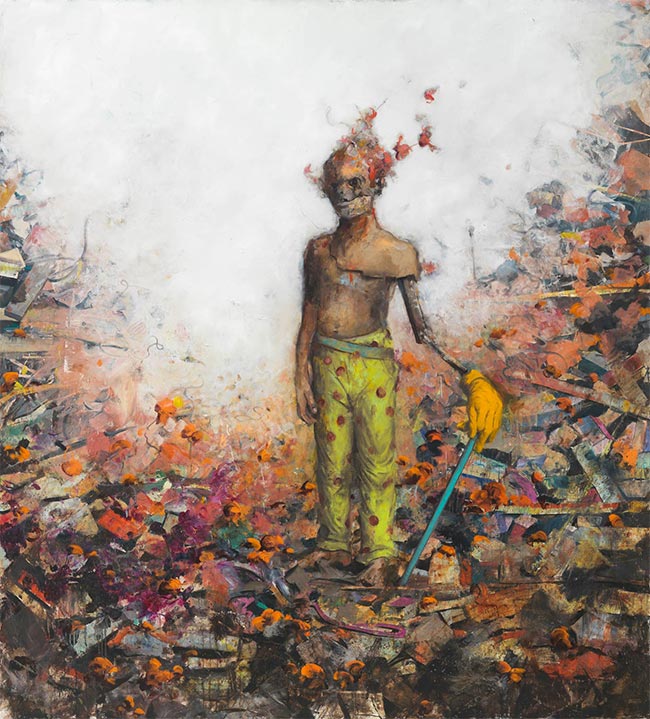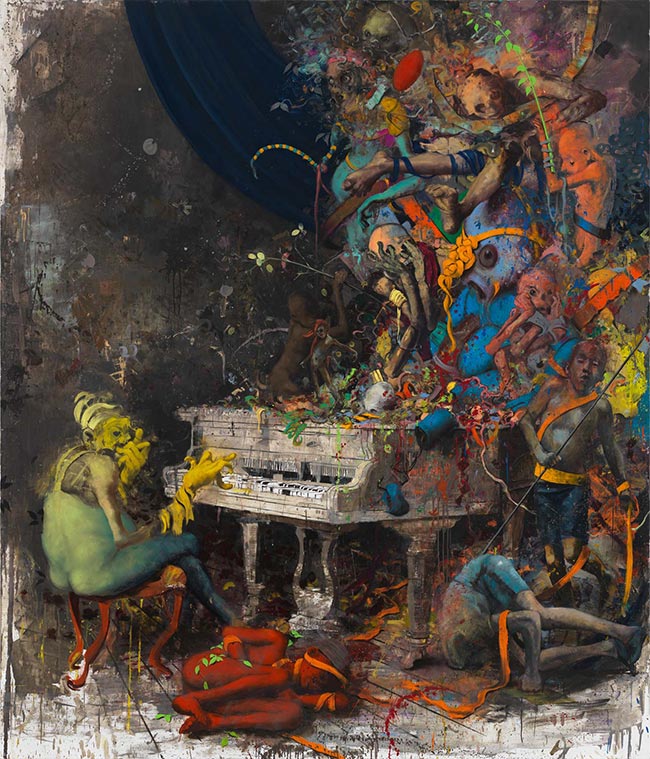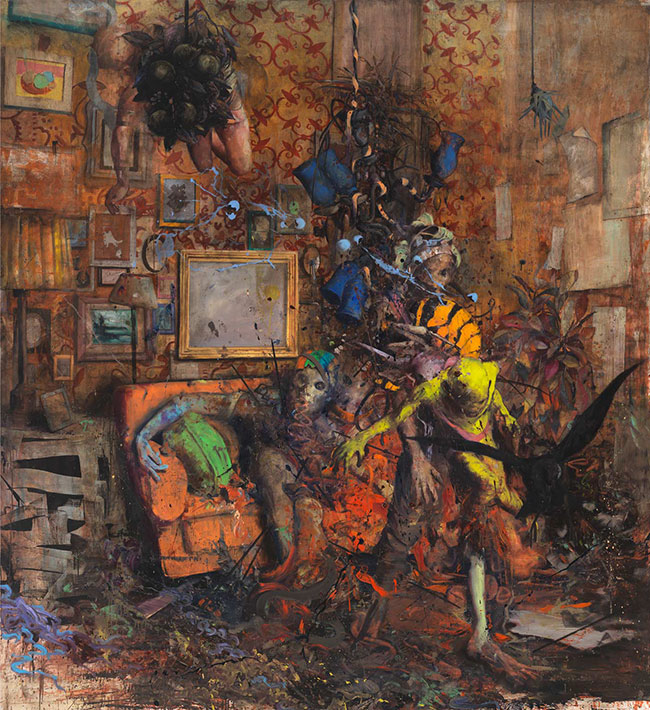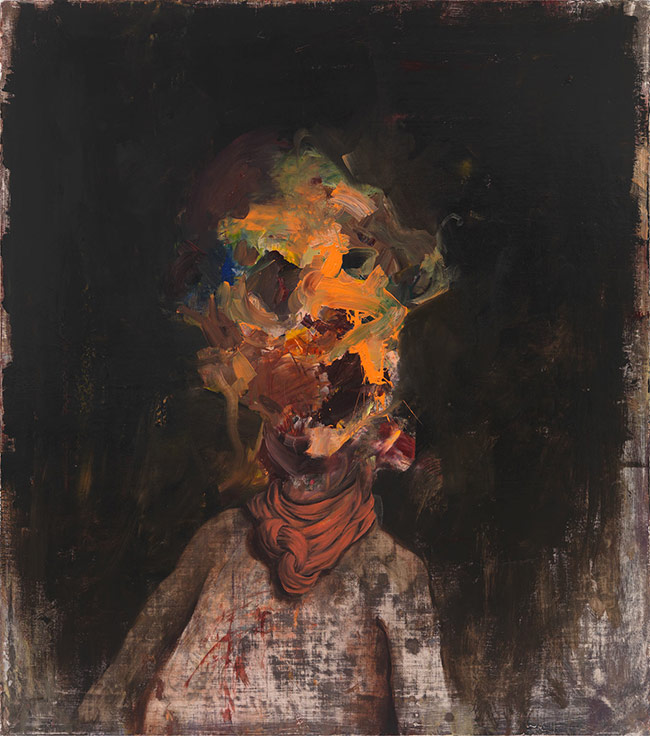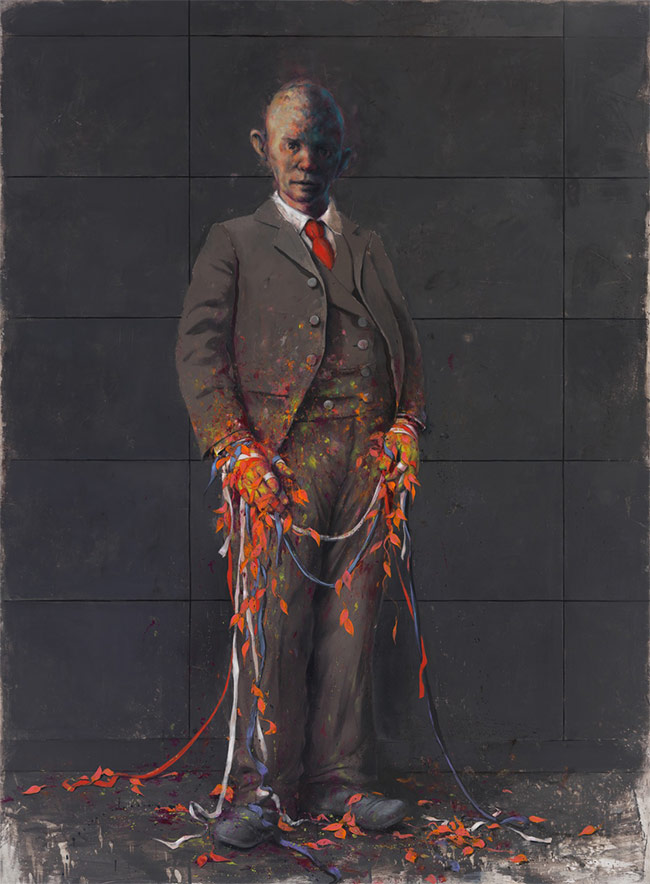 Save
Save
Save
Save
Save