Nouar is a Los Angeles based artist.
Graduating from Art Center College of Design in 2004, she immediately began working in television animation for Cartoon Network and Nickelodeon studios as a background painter. She has also freelanced as an illustrator and as a graphic artist. Since 2006, Nouar has focused on personal artworks.
Nouar's love of vintage American mid-century design and advertising art continually serve as the inspiration for her paintings. Her work has been exhibited in galleries around the world including Los Angeles, New York, Rome and London. Her pieces have also been displayed at the internationally acclaimed Scope Art Fair, as well as featured in American Illustration, Sanrio's 50th Anniversary gallery collection and accompanying Hello Kitty! Hello Art! as well as 2013's Delirious, chronicling the Jonathan Levine Gallery of New York.
With the 2011 'Internally Yours' exhibit at Corey Helford Gallery, her work began including sculptural elements crafted from various plastics and resins, adding further dimension to her colorful characters and creative narratives.
"Consumerism and advertising are definitely elements that play into the themes of my paintings. Advertising exists solely to manipulate people into participating in consumerism. The psychology behind this interrelation is one of my primary sources of inspiration. Much of my work plays with what I see as an unconscious willingness of people to be manipulated by the promises of advertising. And of course, I don't exclude myself from that number. I am inclined to shop all the time… but I think I am at least aware of the inclination." – Nouar (Platinum Cheese)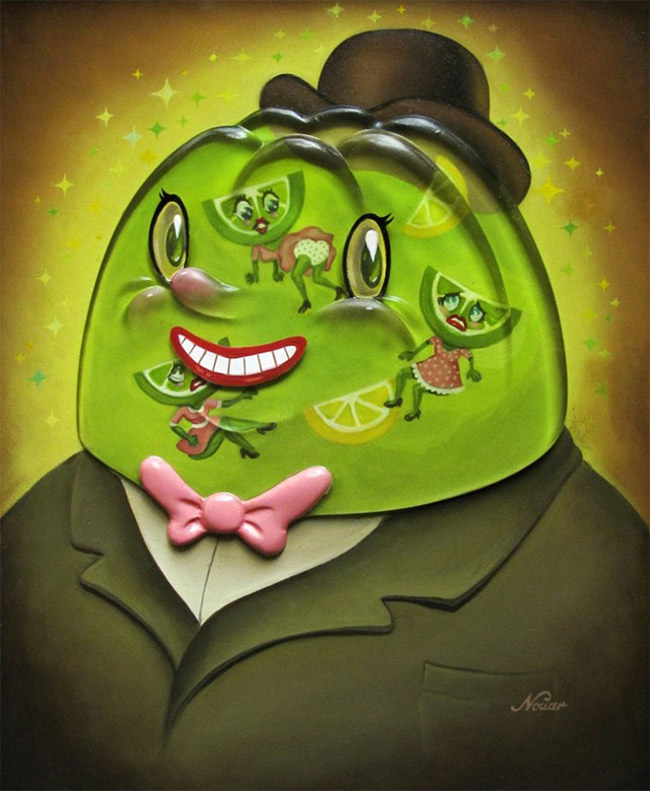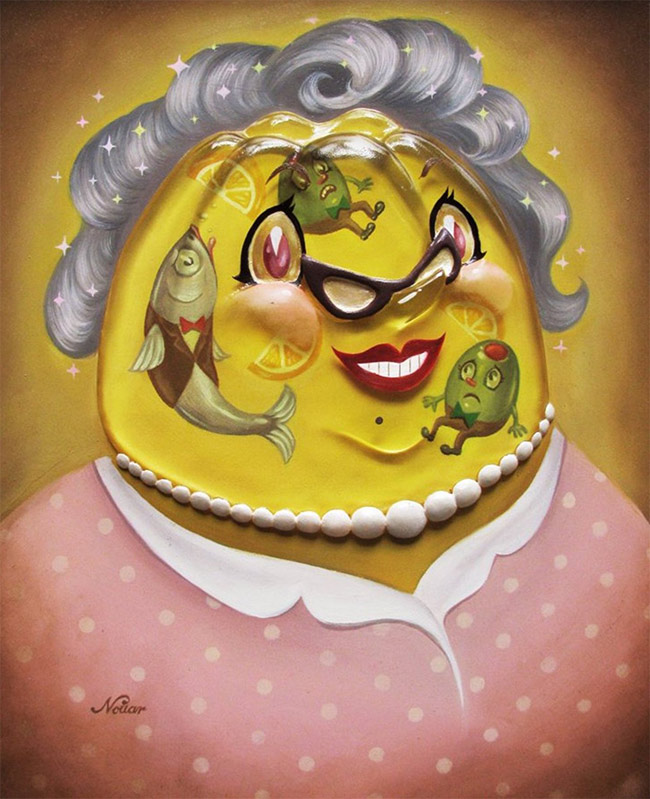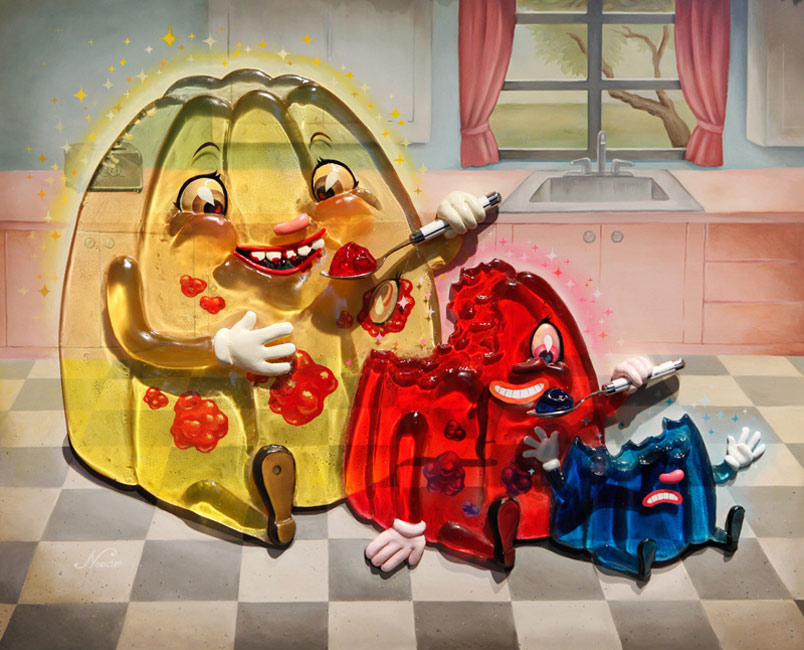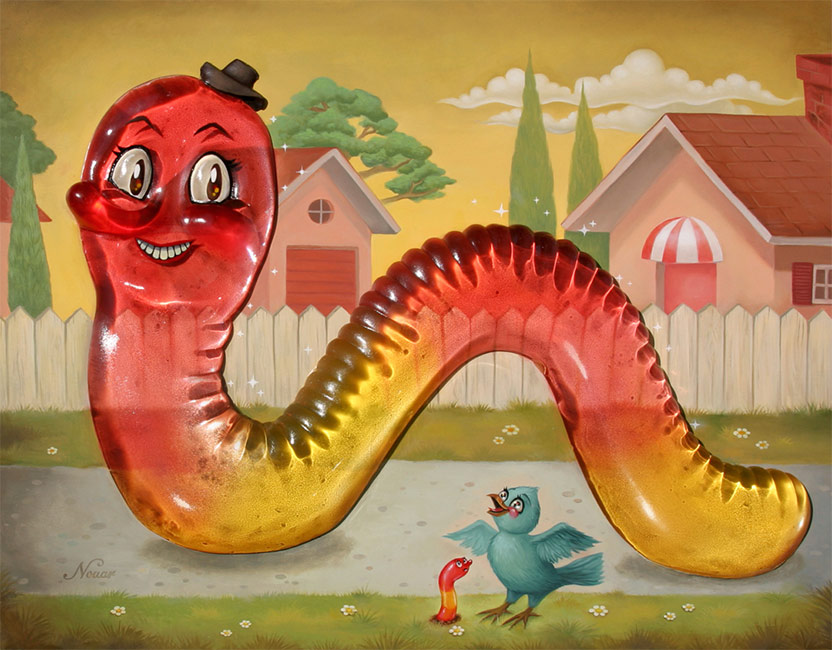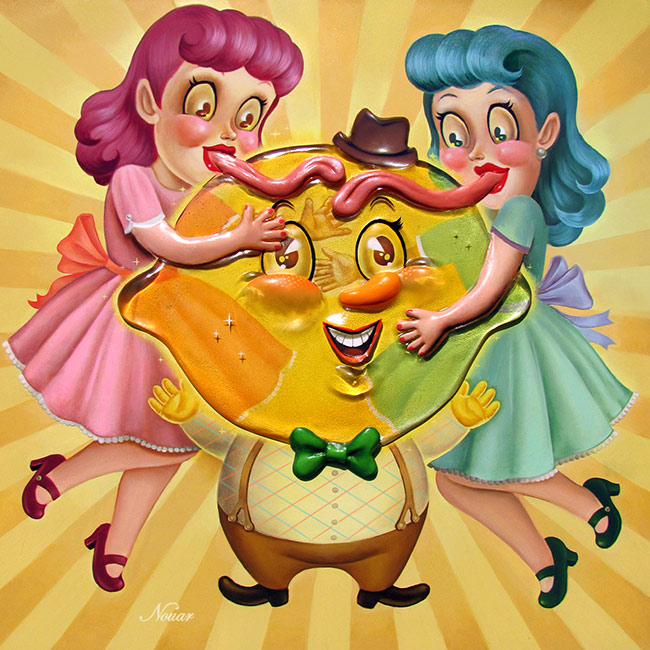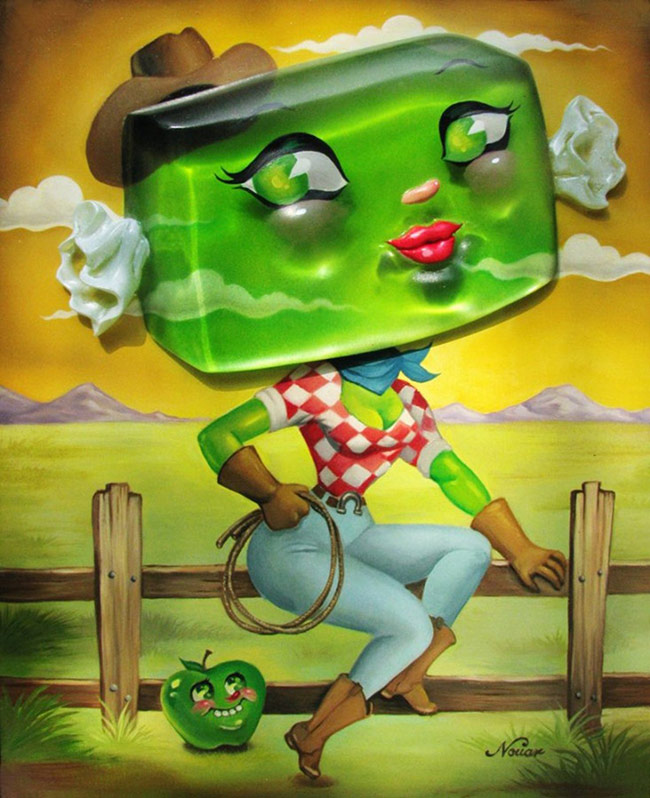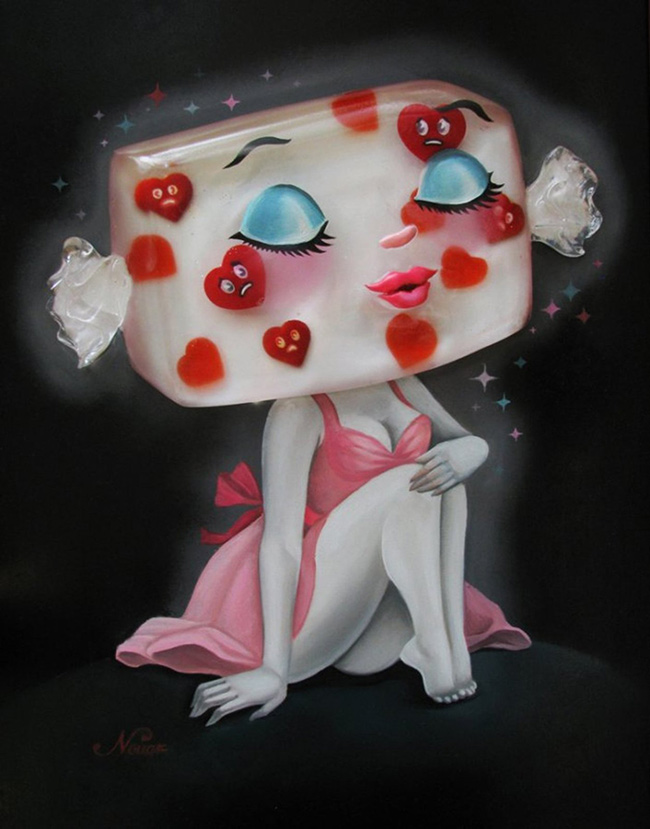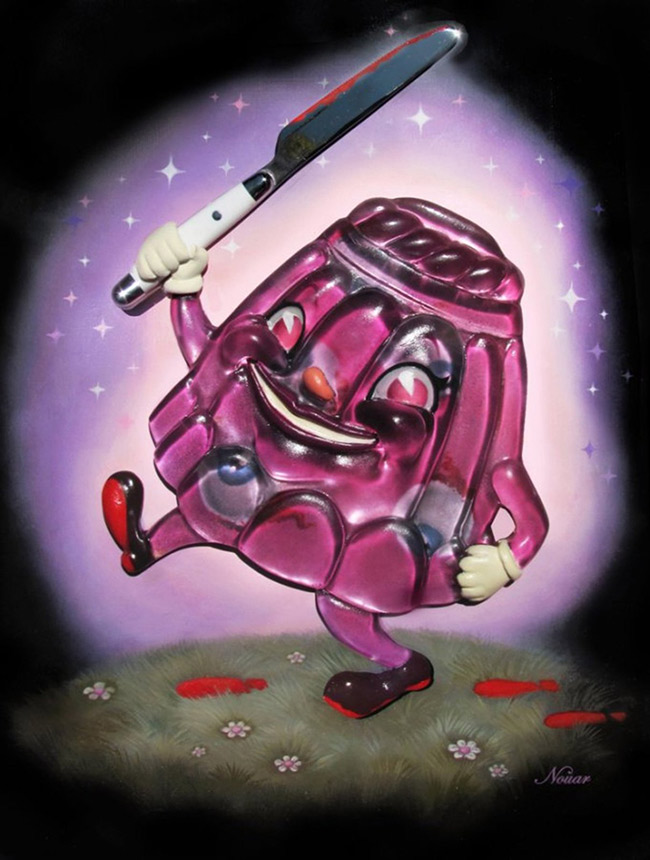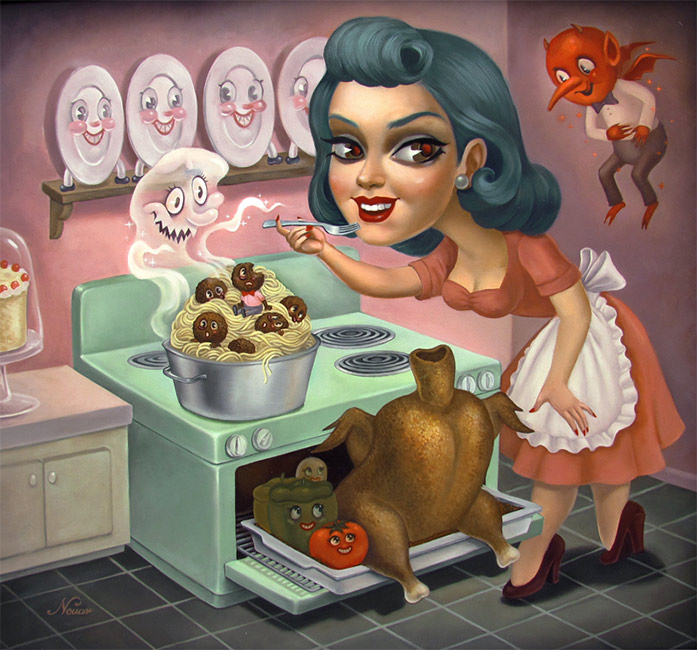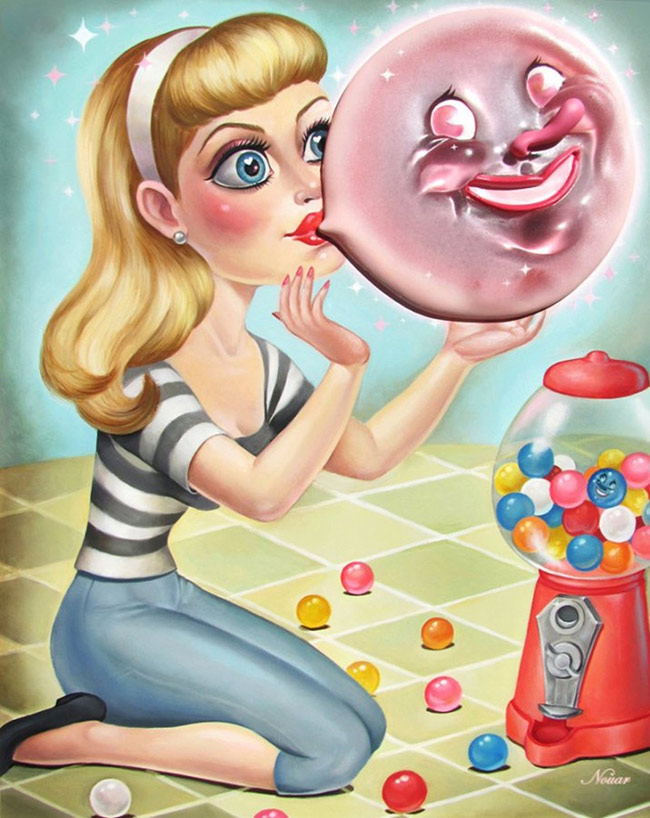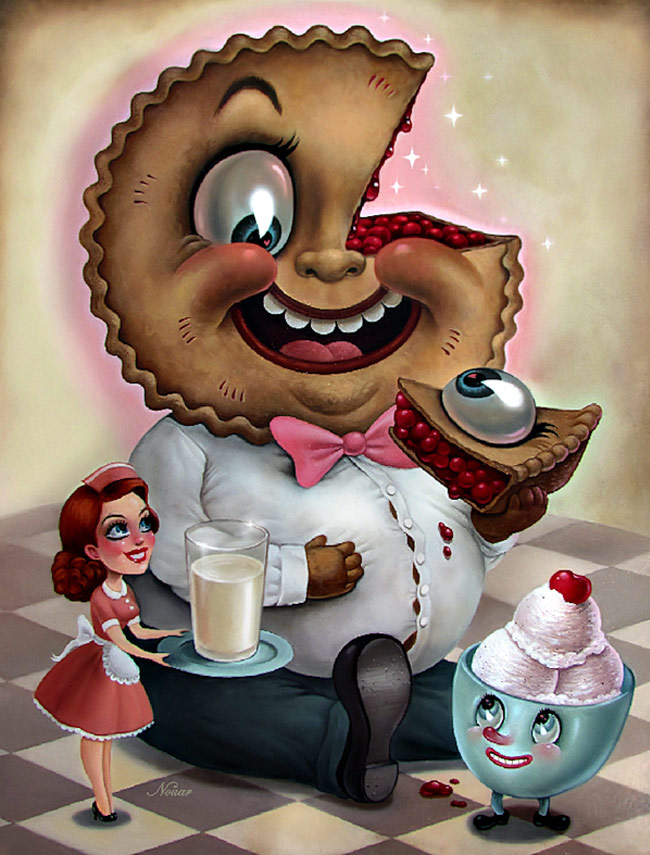 Save
Save
Save
Save
Save
Save
Save
Save