Simon Stålenhag was born on 20th January 1984. He is a Swedish artist, video game developer and musician, best known for his science fiction inspired paintings of retrofuturistic landscapes. He currently resides in Kungsholmen in Stockholm and was educated in game design at Future Games Academy. Stålenhag produces his paintings digitally using a computer and digital drawing board, in a style that mimics oil or acrylic painting. He has described his images as, "cultural Swedish landscapes from the 80-90's, populated with robots and dinosaurs."
Simon Stålenhag grew up on the Mälaren islands outside Stockholm, and as a child became interested in painting, taking inspiration from landscape painters Gunnar Brusewitz and Lars Jonsson. As an adult, he returned to the Mälaren countryside, where he and a childhood friend shared fantasies of a 1980's Sweden that never was. Simon transforms these memories into highly detailed landscapes where familiar elements, such as old car models, are mixed with robots, flying vehicles and large research facilities.
In August of 2013, American online magazine The Verge, published an article featuring Stålenhags paintings, which received over 50,000 shares on social media and was described by the Swedish newspaper, Svenska Dagbladet, as a "Swedish viral success". Simon's images had been discovered by The Verge after he had first shared them on Facebook without any inclination that they would appeal to a larger audience.
"I always carry my camera and let the real world around me inspire me. I have tonnes of photos that I've been taking for over 14 years now. I think I'm getting close to having 45 000 pictures in my archive. I use these as a starting point – I tweak the colors and sometimes sketch ideas on top of them – trying to find mechanical designs that fit the rhythm of the landscape. Sometimes I don't use photos and start from a blank document but the idea is the same – to work up a sketch that contains everything important – the designs, the composition and the general palette. Once I have this I start over from scratch, in much higher resolution and work up a detailed painting, layer by layer with brushes that are very natural and textured." – Simon Stålenhag (La Maison Wertn)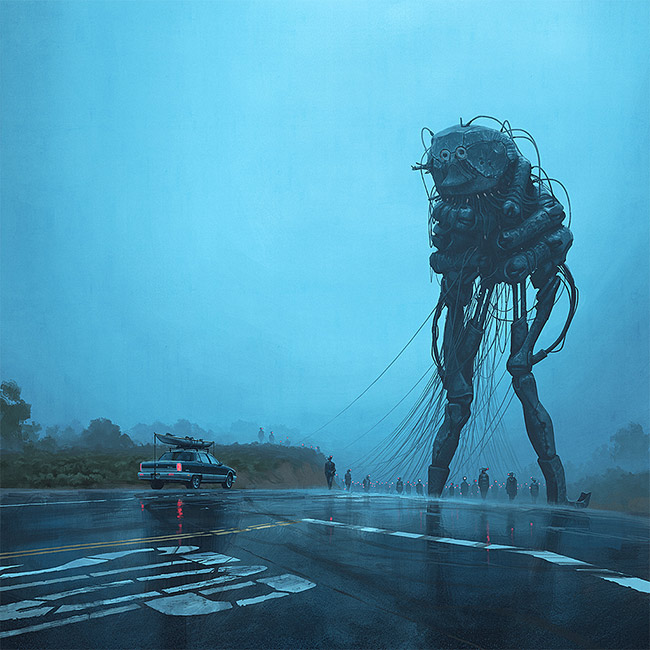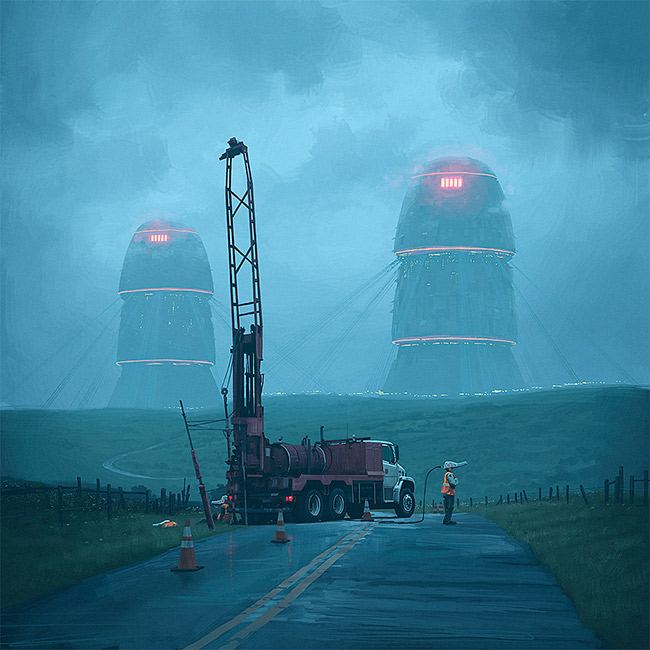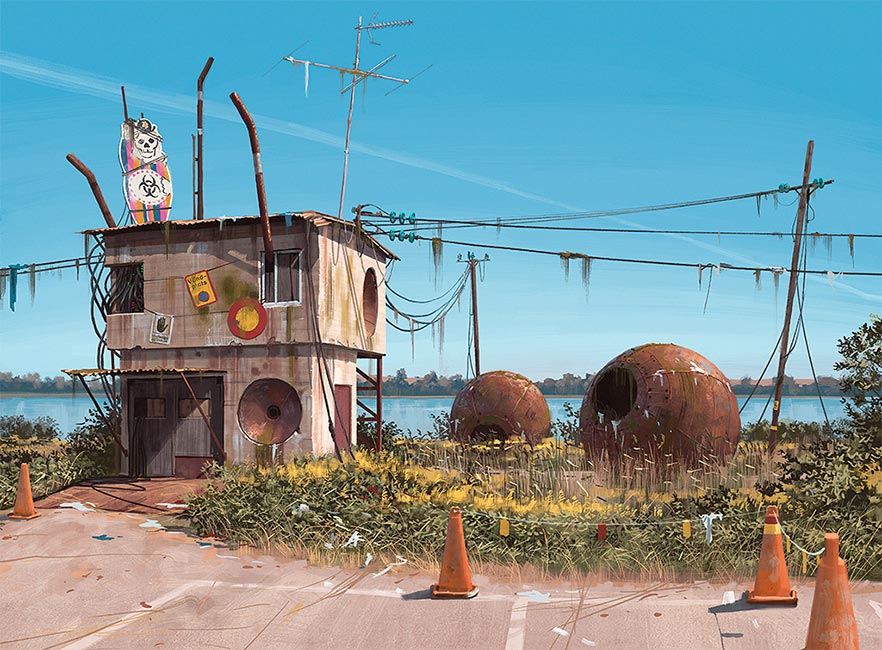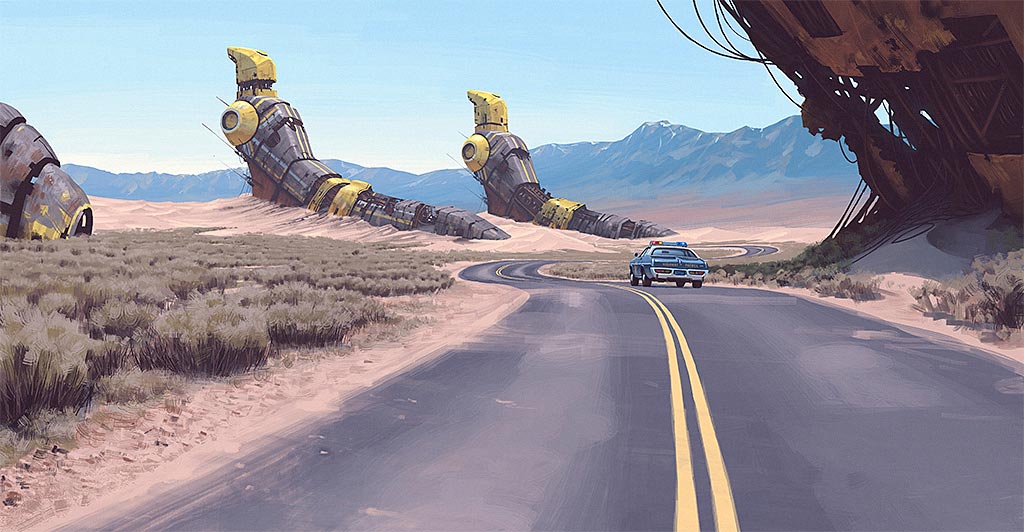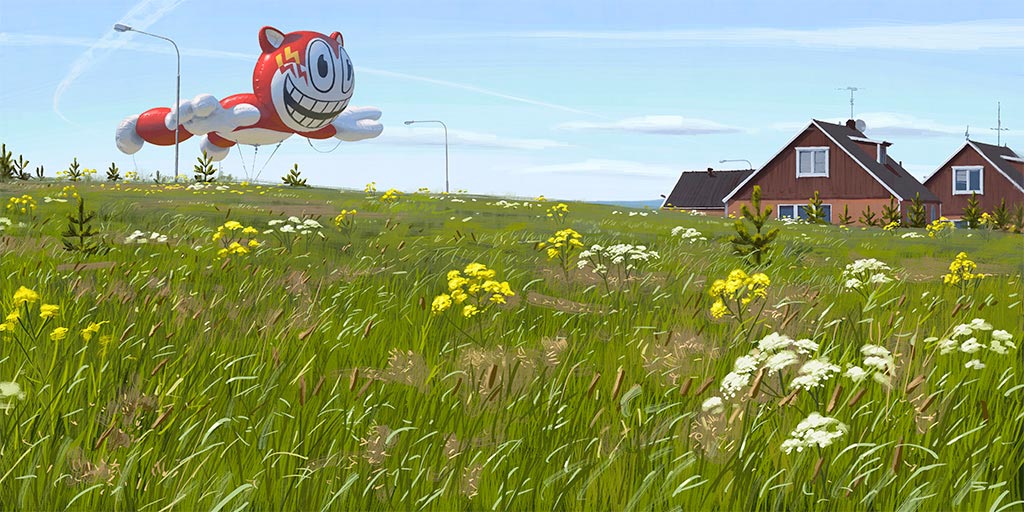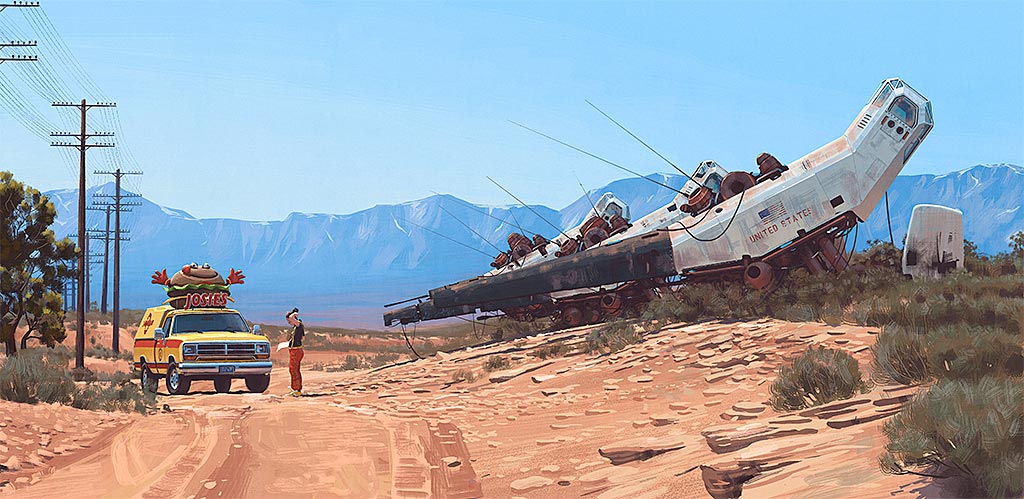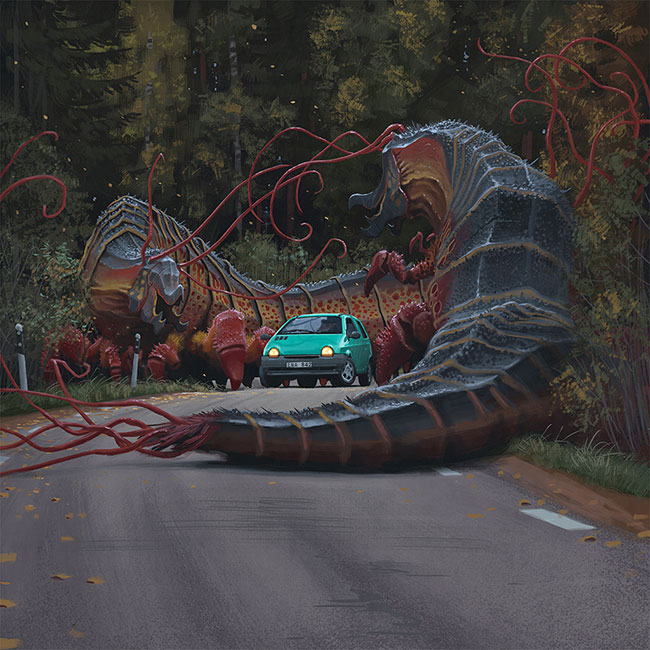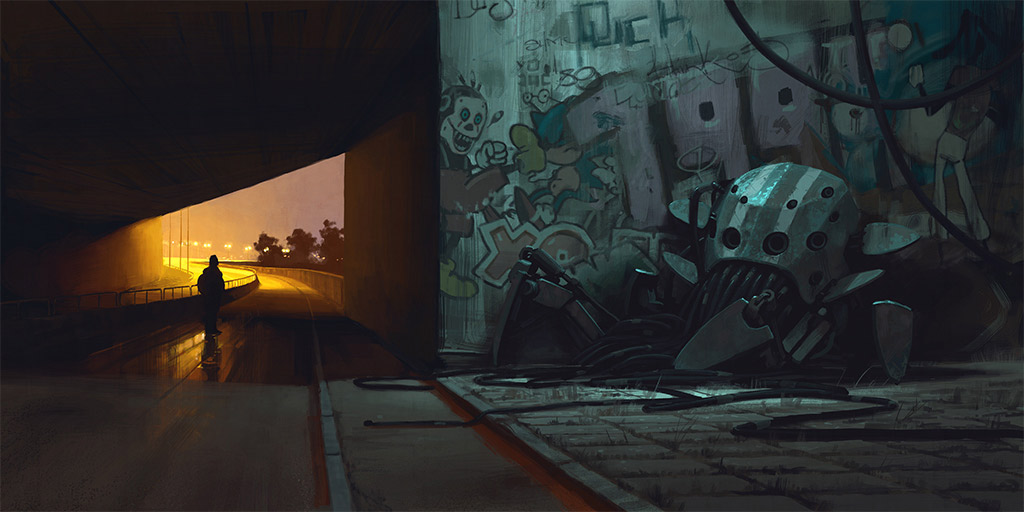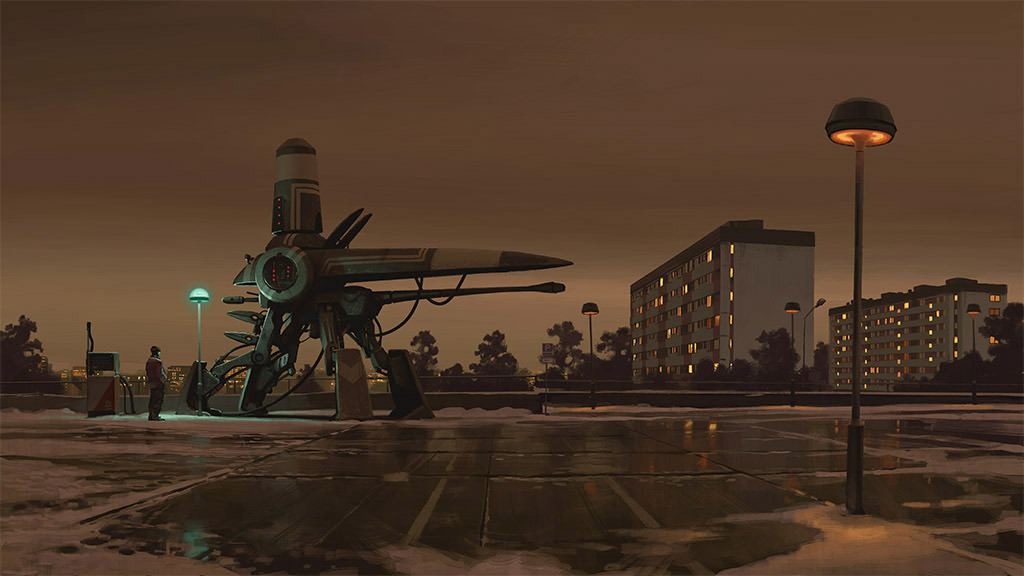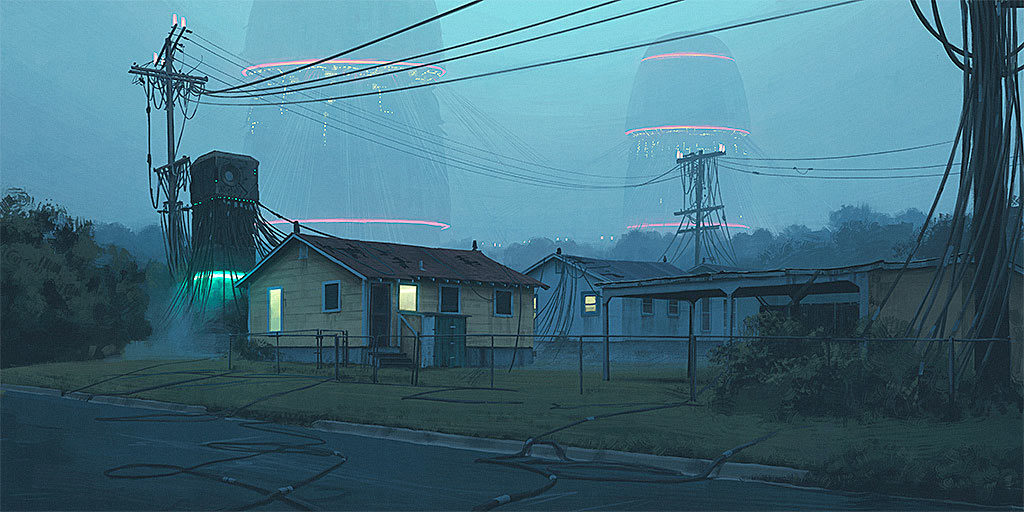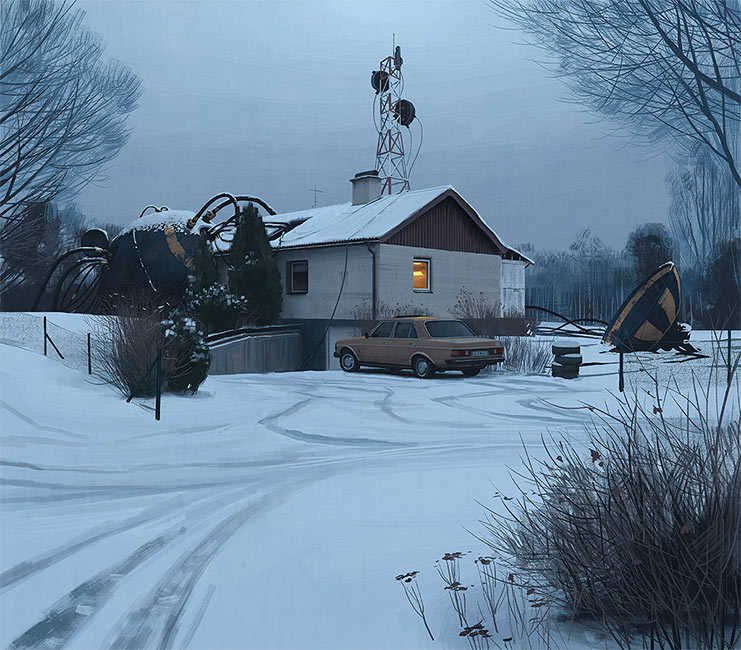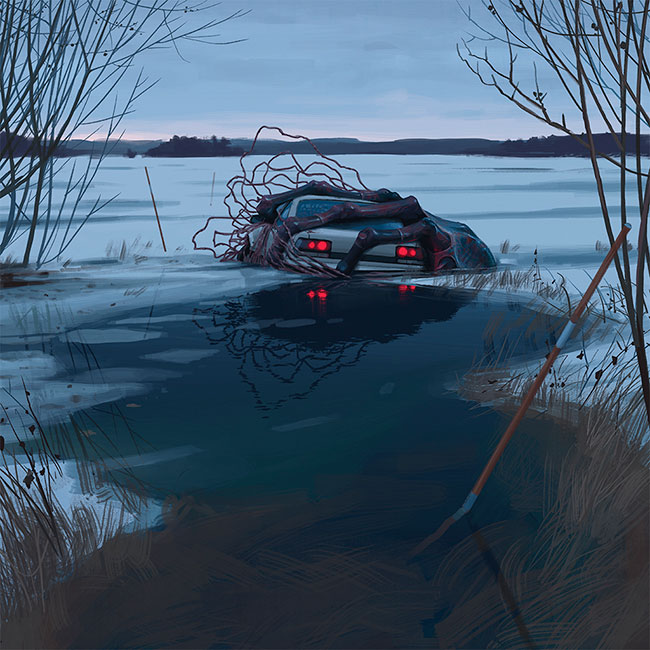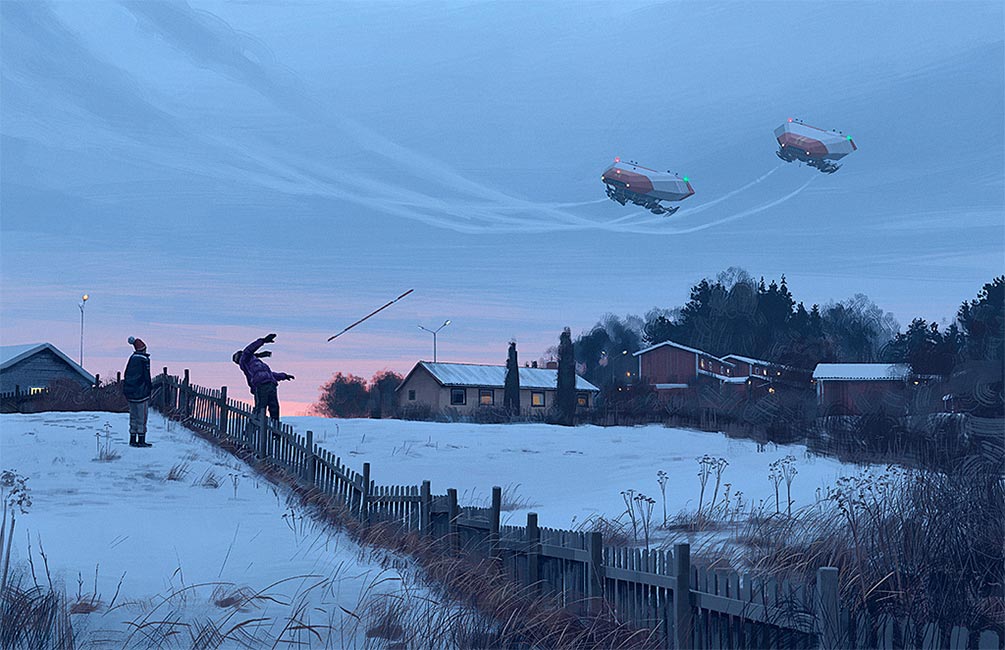 Save
Save
Save