For Caro, a contemporary art enthusiast and multidisciplinary curator extraordinaire, there is no such thing as a typical day. Currently, her expansive and much sought after skill set, is being put to sensational use as a curator at Corey Helford Gallery, as the manager for Japanese artist Hikari Shimoda, and as a writer for New Contemporary Art magazine, Hi-Fructose. As if this doesn't make for a hectic and challenging enough life, Caro is also the president of Sweet Streets, a boutique creative consulting firm working with international female artists, that she founded in 2011.
WOW x WOW is honoured to bring you this exclusive interview with Caro, which coincides nicely with the current 10th anniversary exhibition at Corey Helford Gallery, that she was a participating curator of, alongside gallery owner Jan Corey. Read on, to find out more about Caro's career trajectory, her fascinating daily life, and some of her thoughts about the current position of the New Contemporary Art movement and it's future.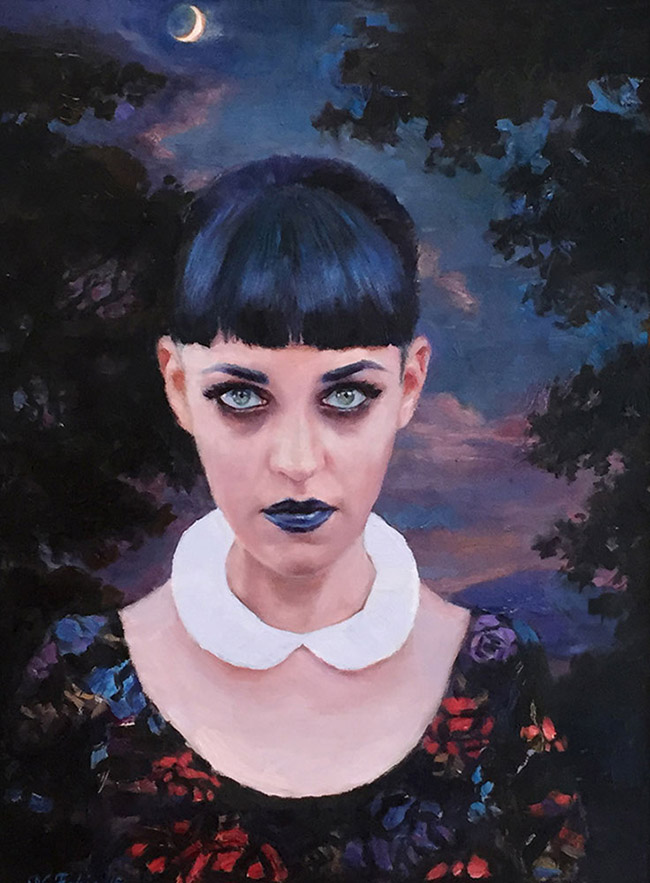 Hi Caro! Thanks ever so much for freeing up some of your valuable time to have this wee chat with us, we really appreciate it. To start us off, if you could tell us where you're from and then about where you're currently living and what you like most about the area?
Hi Tim! Thank you for the opportunity to share – I grew up in Miami, and I've been living in LA for the past 10 years now, in a neighborhood called the Starlight Hills. I spend a lot of time in the city, as well as traveling for my job, so it's nice to get out of my head space and come home to a place that is quiet and peaceful.
In 2005, you gained a BFA in Illustration from Ringling College of Art and Design in Florida. We're interested to hear about the time you spent studying there and the working experiences you had upon graduating.
I first attended the pre-college program at Ringling, where I met oil painter Shawn Barber who was coordinating the program and was one of my instructors. Shawn taught us that you have to make your own way and consistently challenge yourself. By chance, I also met Bobby Grossman at a local Kinko's, who worked with Andy Warhol as a photographer in the 70's and 80's, and he continues to be a good friend and mentor. I eventually chose to study at Ringling because they encouraged us to find something unique to say with our art, but also made us think about how we want to represent ourselves professionally, and I fully embraced working towards being a professional. I've always been passionate about marine conservation, and in addition to school, I worked around the clock at Mote Dolphin & Whale Hospital as a volunteer, helping the hospital staff nurse sick and injured animals. I spent my happiest memories there. In 2005, I secured an internship at Nickelodeon animation studios, and they offered me a job when I graduated, so I moved to LA. That was my first real work experience.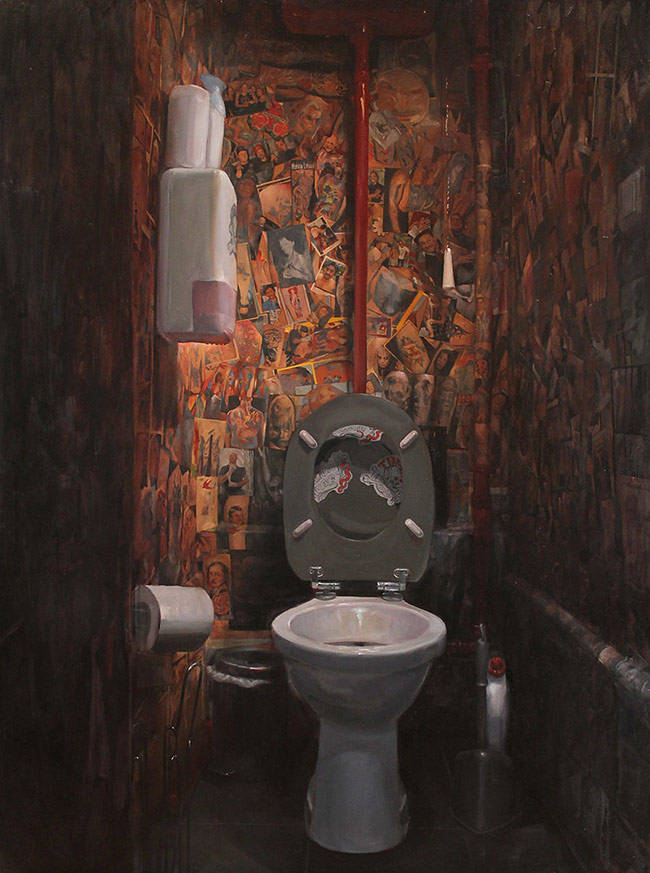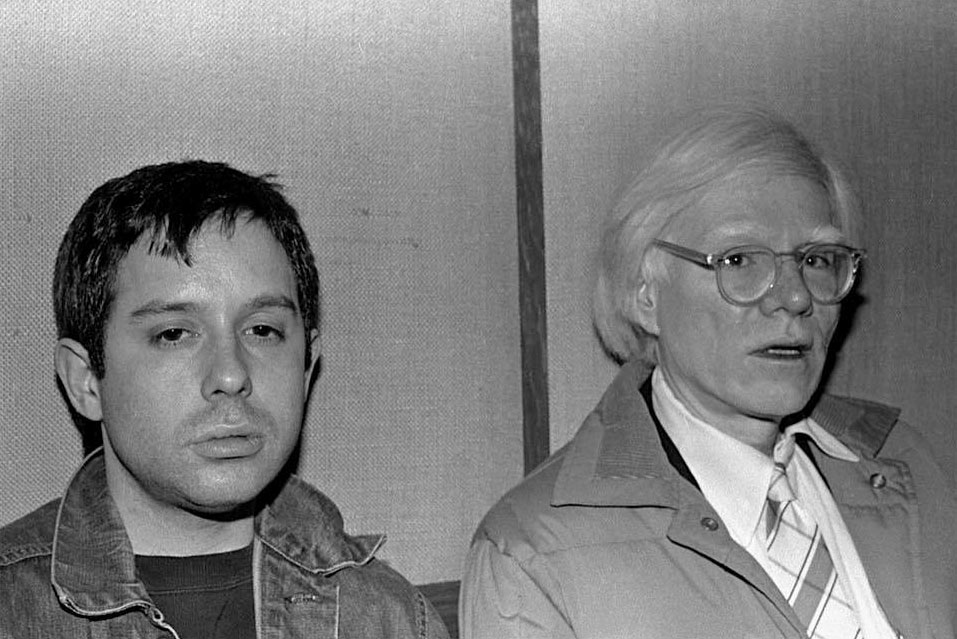 As an incredibly well respected curator within the New Contemporary Art scene, we'd love to hear you reminisce about some of your earliest interactions with the community and any particularly memorable tales you can recall from that time. What was it that attracted you to the people and the art that was being created at that time?
While I was at Nickelodeon, I met artist Carlos Ramos, who was preparing to exhibit at a new gallery opening in Culver City called Corey Helford. So, you could say that was my first interaction, and he introduced me to curator Jan Corey. I visited the gallery while they were still renovating, so that is very memorable – to see them come to be where they are now. It was a great time to be in LA because Lowbrow / Pop-Surrealism was exploding out from being more than 'underground art'; artists like Tim Biskup, Camille Rose Garcia, Mark Ryden, and Todd Schorr were showing in top art galleries and many others were having their first shows, like Lola, Amy Sol, Brandi Milne, Camilla d'Errico, Kukula, and Natalia Fabia – and I was just there soaking it all in. By chance, I met Gary Baseman on the street in Santa Monica, and he drew me a map to one of his shows (no iPhones in 2006!) and that couldn't happen anywhere else. Michael Govan said in 2006, when he moved here to become the LACMA CEO and director, "Los Angeles is the new New York."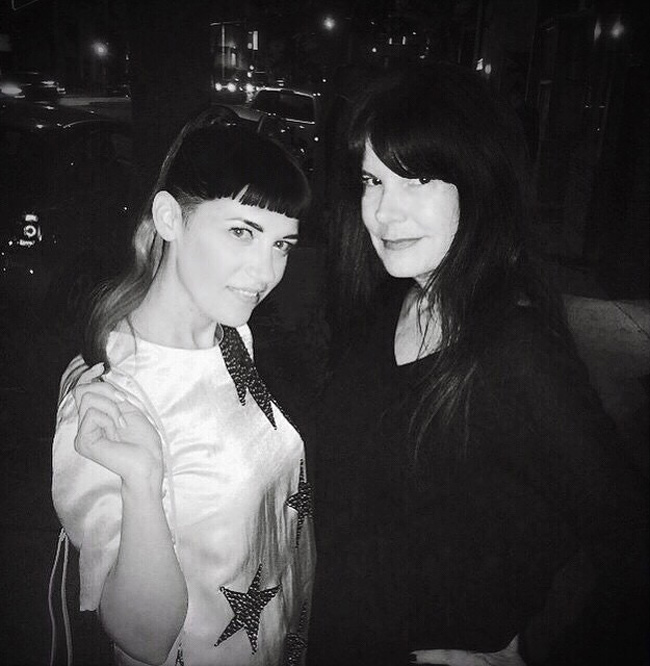 You are the President of Sweet Streets, a boutique creative consulting firm working with international female artists, which you founded in 2011. What sparked the initial idea for this venture and what have been some of the highlights for you since its inception?
In 2011, I went to Japan on business and while I was there, a friend of mine asked me to help promote her art in the US – so, this was a venture that found me – and I was soon working with galleries and clients like Adidas, Pepsi, MAC, and girls brands like My Little Pony and Hello Kitty. In Japan at that time, it was a particularly challenging environment for a woman to secure a show on her own. This is very different from other non-Western countries Hong Kong, Shanghai and Singapore where women are at the helm of art initiatives. It wasn't unheard of for galleries to ask about a woman's age or attractiveness, before her portfolio. In some cases, not much has changed. Being a young woman myself, I wanted to support women creators coming out of Japan, and this turned into helping women creators internationally. I met Hikari Shimoda for the first time in 2012, who was also looking to exhibit overseas, and we've been working together ever since. There are many highlights, and seeing a great artist like Hikari find success is certainly one of them.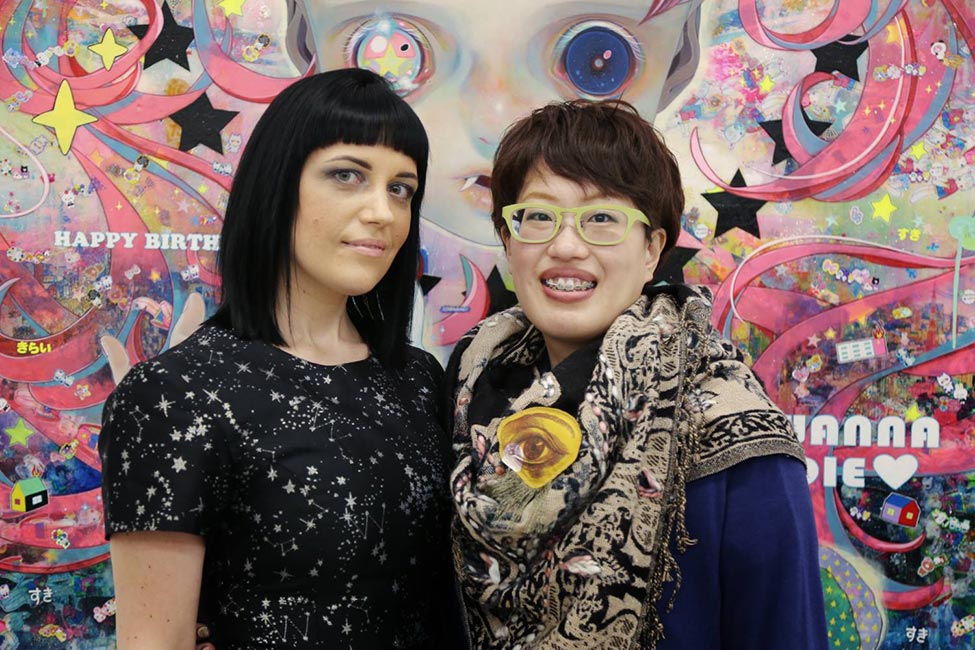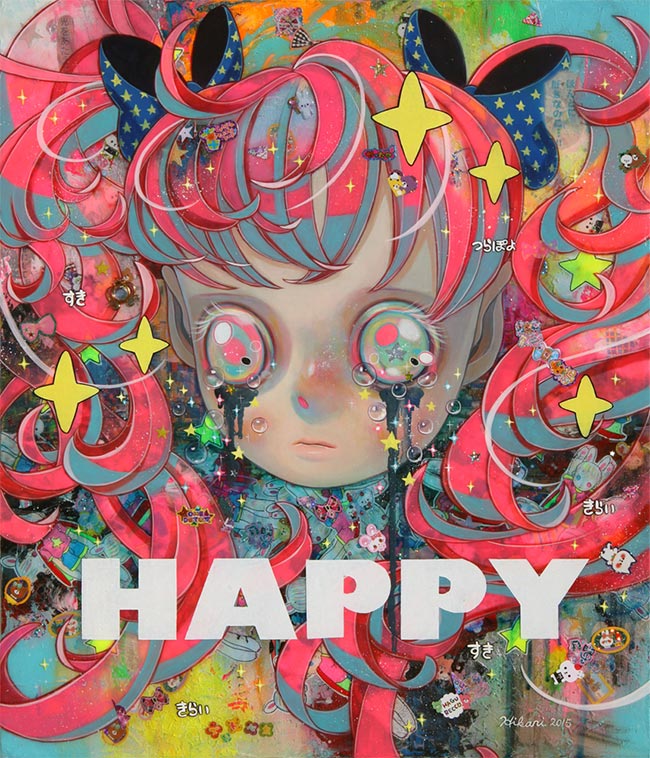 Corey Helford Gallery is one of the most pre-eminent New Contemporary Art galleries worldwide and is also somewhere you spread your curatorial wings. CHG is about to celebrate its 10th anniversary with an exhibition you co-curated with owner Jan Corey Helford, entitled 'Ten Years of Amazing Artists: Corey Helford Gallery and Friends Celebrate!' When and how did your relationship with Jan begin and what have been some of the highlights you've experienced since working with her?
I really got to know Jan first as Hikari's manager, working behind the scenes on her solo show, 'Fantastic Planet, Goodbye Man' in 2014. In 2015, Jan invited me to curate a group show, 'Dreamlands', and I've been curating shows for the gallery ever since. Jan gives me so much great advice and has always supported me following my dreams. I look up to her as a woman running a successful gallery in this competitive and expanding market. We're part of a small community of galleries that tackle such a broad body of work and genre – and even less are run by women. I'm a participating curator in this show, but I'm here to do my job and support the gallery in this great achievement. I've learned that curating should be really hard, and really fun, and you should learn a lot. What I enjoy about my job is that there is no such thing as a typical day!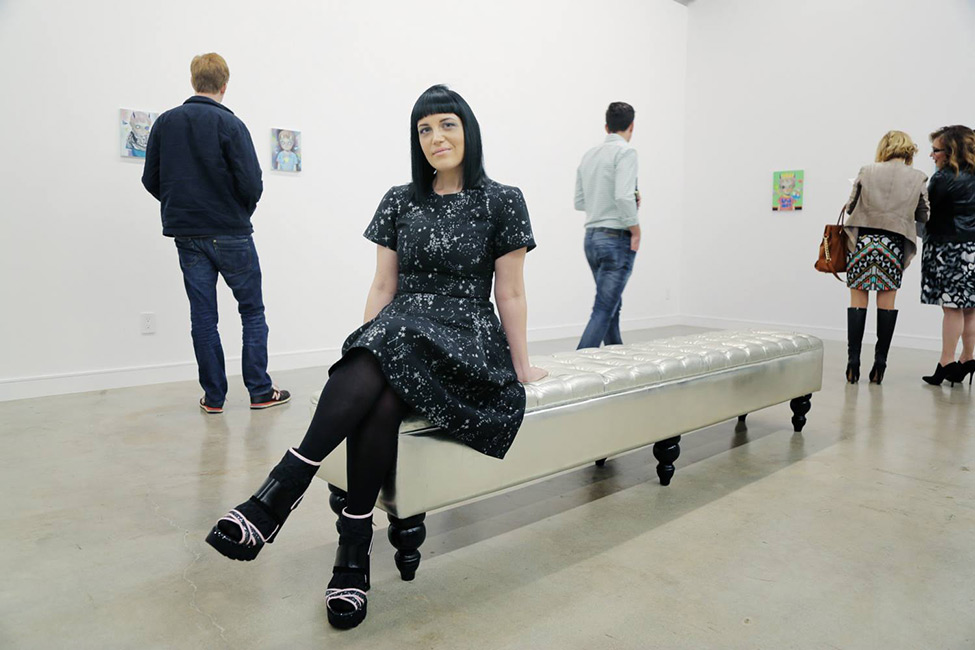 You have also recently become associated with Hi-Fructose magazine. What kind of opportunities has this post afforded you?
I began writing for Hi-Fructose when they started running their online publication in 2008. My writing was horrible – but I am a testament to the fact that with enough hard work, you can do anything – and during 2015, I was their online editor. More than anything, writing has taught me how to 'look' at art; how to look past technique and into the heart of whatever it is an artist is creating, and see the true value in that. That's what the people at Hi-Fructose do all day, every day. It's not unlike curating.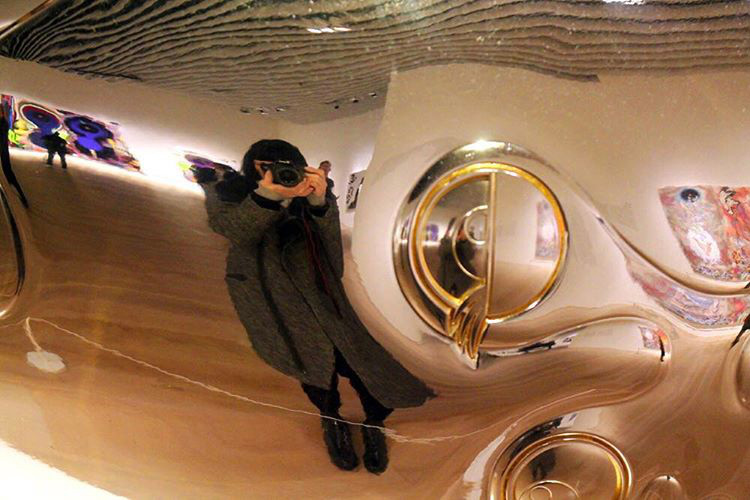 Another string to your bow is the work you do as a creative strategist. In the time you've dedicated to this, you've built up an impressive client list, including Pokémon Company International, Bandai America and Japan, Hasbro America, Europe and Asia. Can you give us a little insight into what the creative strategist role entails?
I give you: 'What the hell is a Creative Strategist?'
What speaks to you the most about the art being created within the New Contemporary movement and what kind of hopes to you have for the movement's future?
I was having this conversation with the folks at Hi-Fructose recently, and it's a tricky question to answer, because today, 'New Contemporary' represents such a huge range of aesthetics now; it's the 'new new', and probably better to just call it 'art'. MOCA Senior Curator Bennett Simpson said, "It's art's job to move art forward. It used to be in the past – not any more." In keeping this in mind, New Contemporary Art – whether it be Pop-Surrealism, or Lowbrow, or whatever you want to call it – has been taking inspiration from pop-culture in the past, and it is now becoming pop-culture itself. And in turn, we can only watch and see how this cycle continues, and I'm personally looking forward to seeing it move forward. I want to continue to be surprised by artists.
As for what speaks to me, I'm interested to see how these contemporary styles influence culture between countries, as well. I use Hikari as an example of this because I know her work: her exposure to things like street art and graffiti, and even the English language, is directly affecting her paintings, which were previously very culturally specific. We live in a world where technology and social media make this exposure possible, and maybe this evolution couldn't happen in the same way as before. So we are having this sort of 'cross-pollination' happen between artists and that is really exciting to watch.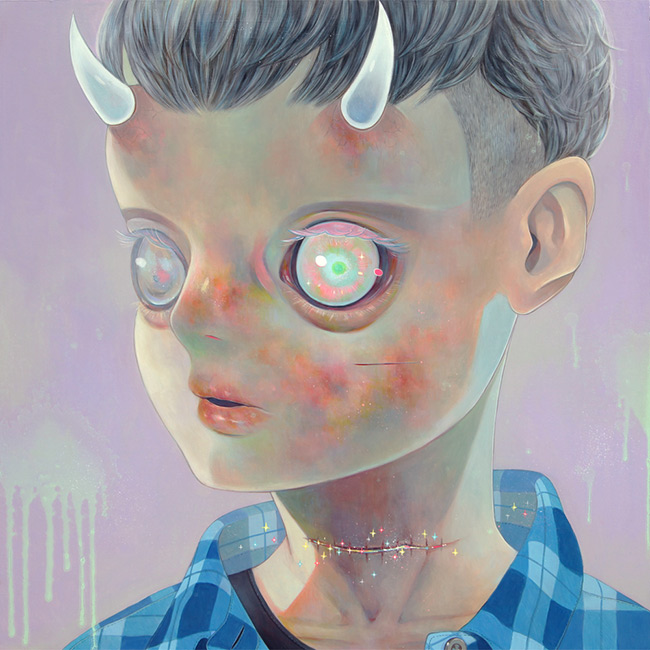 As a curator, writer, and artist's agent, how difficult is it to co-ordinate and prioritize your day-to-day work load? Do you have any advice you'd like to share about how to stay organized?
At the moment, my two main focuses are: my role as a curator at Corey Helford, and as Hikari's manager. And every few months, I'm very fortunate to write for Hi-Fructose. Sure, there are times when I have to sit down and do boring stuff like my booking, or spreadsheets, or emails, but I love my job, and for the most part, it doesn't feel like 'work'. You have to be accountable for your responsibilities, but you also can't let that stifle you. If I ever feel overwhelmed, I take a time-out and go for a walk, or a hike, or grab a drink with my girlfriends. I travel to Tokyo every couple of months and work remotely from there as well. I can get so much done in a day because the city is very convenient, and afterwards, I'll meet up with friends, usually for dinner, or karaoke. Even if you can't travel, I think the key to keeping sane is to make time for yourself, too.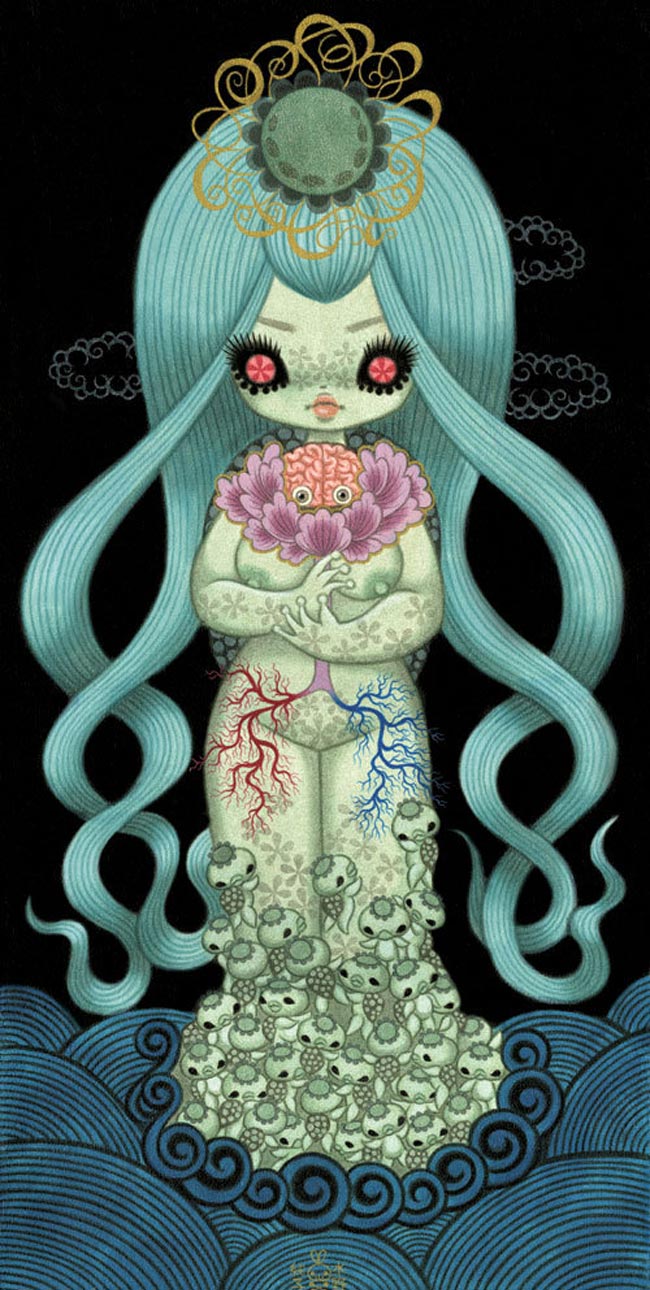 If you could own one piece of art from any of the world's collections, what would it be and why?
I'm going to say 'nothing' – I only have a few pieces, but every piece I have, I purchased because I have an emotional attachment to it. The first painting I ever purchased was Junko Mizuno's 'Kappa Lady Botan' in 2008; she's a glorious larger than life acrylic painting of a kappa goddess with all of her glittering babies rising out of the waves around her. When I first saw it, I cried. I wouldn't trade her for anything.
What's next for Caro?
Without giving anything away, I'm really excited about what's in store for 2017 – you will just have to wait and see! I'm very happy to say that I will be curating for the unforeseeable future, and supporting my favorite artists as best I can. I never imagined myself doing what I'm doing now – but whatever I do, it will be something I love.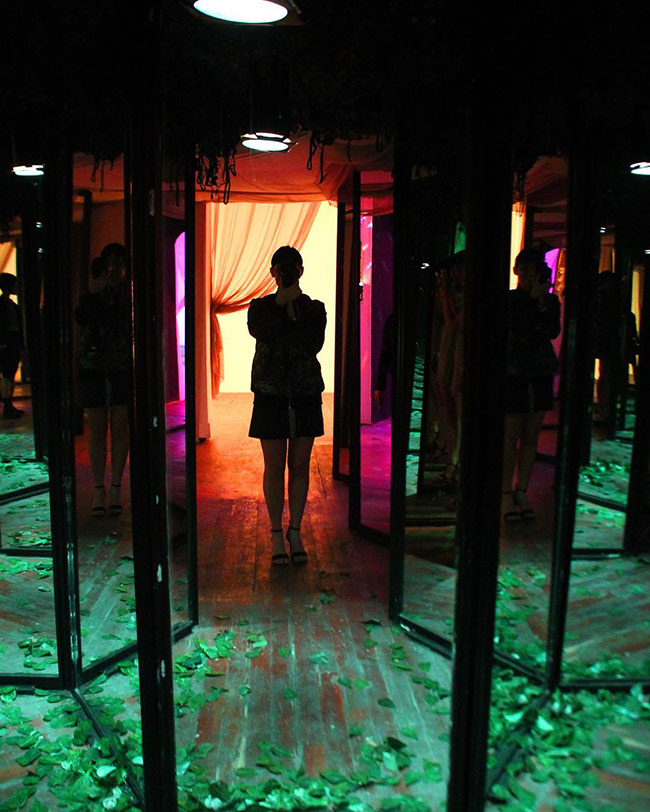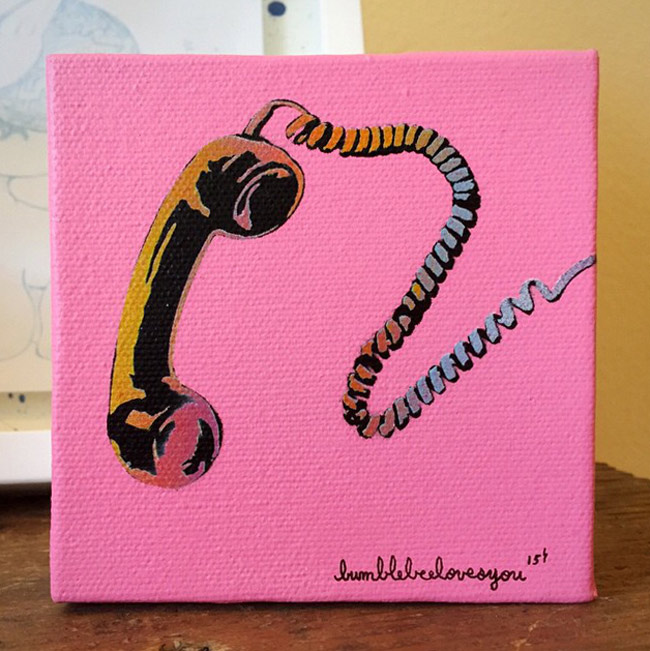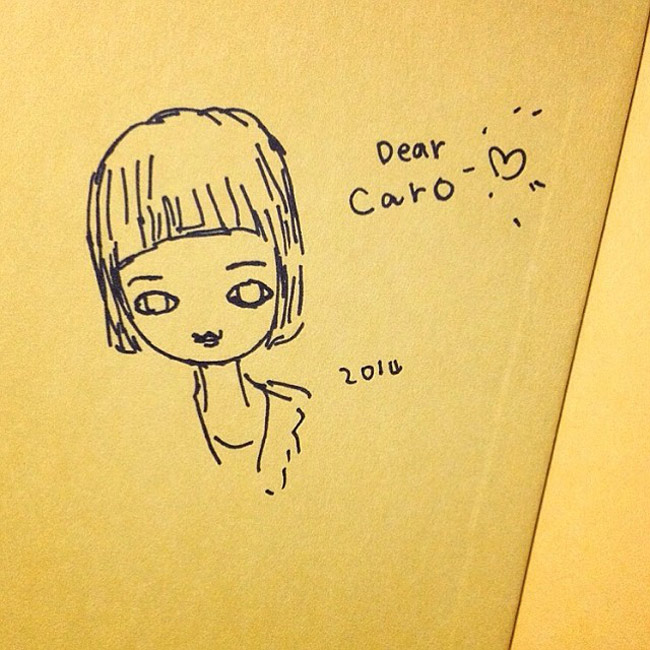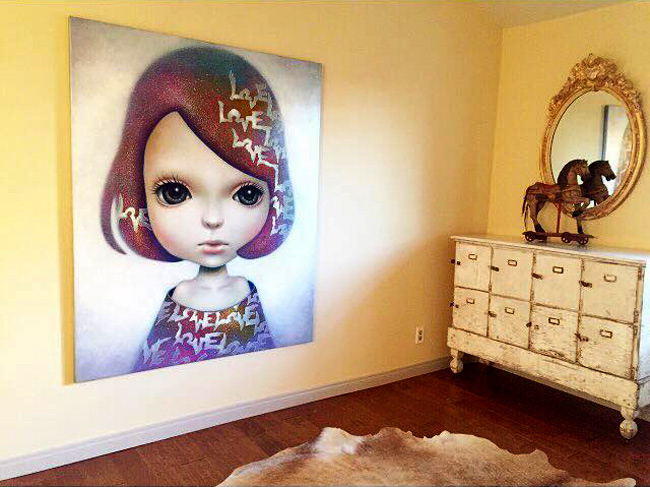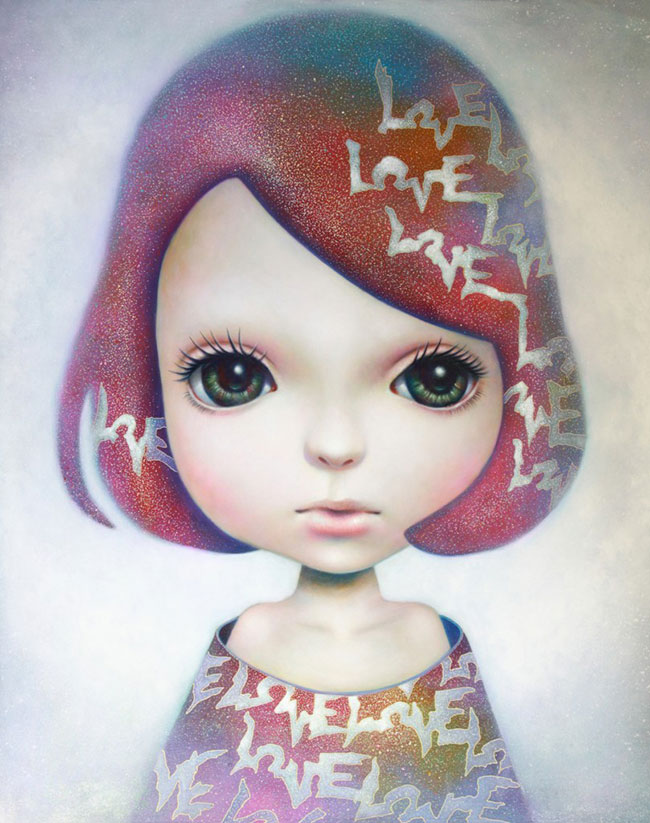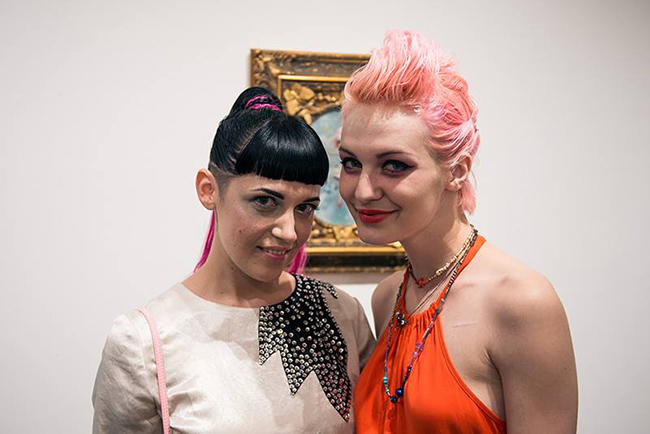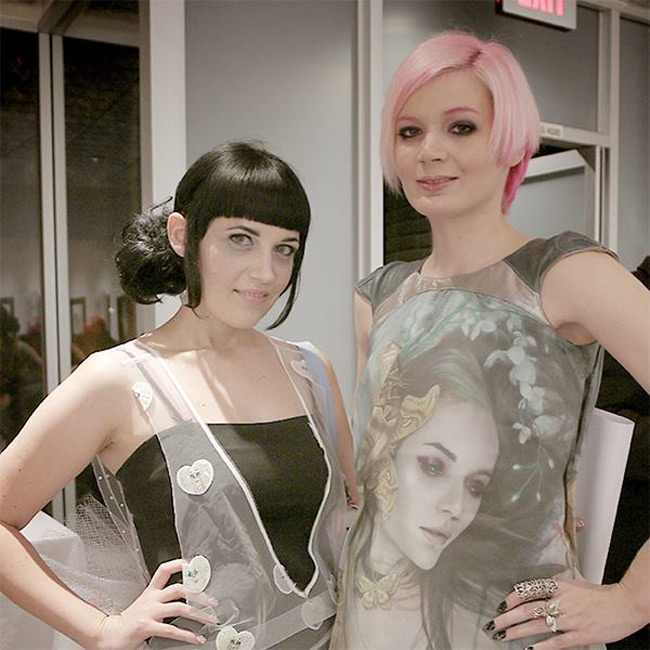 Save
Save
Save
Save
Save
Save
Save
Save
Save
Save
Save
Save
Save
Save
Save
Save
Save
Save
Save
Save
Save
Save
Save
Save
Save
Save
Save
Save
Save
Save