'The Land of Abundance' by Ana Bagayan
Thank you, Tim, for inviting me to contribute to your blog. When I first started writing this article, I was in Kingman, AZ and by the time I finish, I will be somewhere else.
On April 1st, my husband and I packed our belongings and our two dogs into our Jeep and set out to explore North America. This is something we had dreamed of doing since we met 5 years ago. Travel has always been a big part of our lives. I met him when I flew from California to New York and he drove across the country some months later to be with me.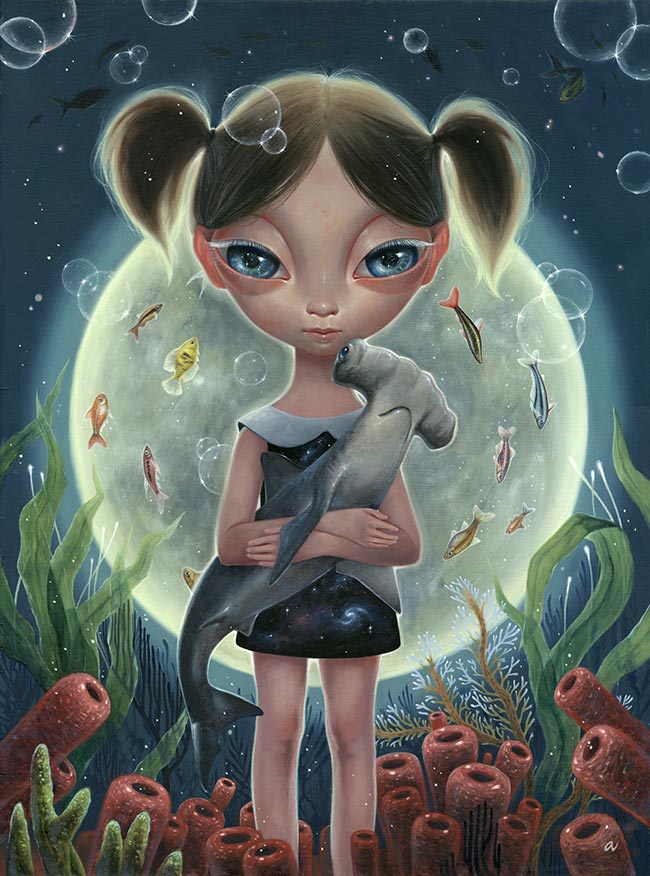 As a freelance artist, I always thought that I could make art from anywhere, as long as I had Internet. When I traveled for art shows, I would take work with me and make art along the way. Traveling by car full-time sounded like something you save up for until you retire. When we first started talking about road tripping, we thought certain things had to be in place, like enough funds to cover our rent AND the road trip. It seemed like a distant dream but that didn't discourage us from making plans.
Let me go back a few more years. I've been making a living as a freelance artist for over ten years. I started promoting my work as soon as I learned how to. When I graduated from Art Center College of Design in 2005, I had a solo show in the works at La Luz de Jesus Gallery and had been doing illustration work for Mighty Fine, Ricoh, and GQ magazine. Over the next five years, I continued to do illustration and had a solo show every two years. My work was constantly evolving because I was growing up as an artist and wanted to find my own voice. Doing a show every two years allowed me time to explore new ideas in my personal work while making a living doing illustrations. Each show was a little different than the previous. My earliest paintings were from imagination, but as I did more and more illustration, I started using photo reference and the look of my artwork started becoming more naturalistic, emotional, and muted in color.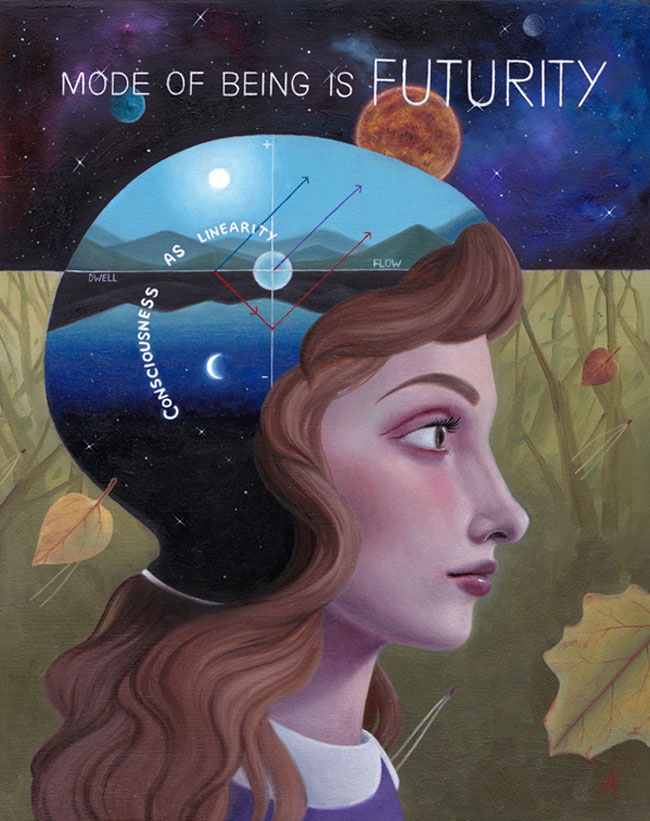 When I met my husband in 2011, he had been interested in alien abduction reports and this was a subject I never knew existed. After watching The Experiencers, I became fascinated with the hybridization phenomena and started doing my own research. This was before Cosmos, the new Star Wars, and X-Files piqued mainstream interest in UFOs. In particular, I was interested in how it was possible for ET's to cross dimensions, which is what a lot of experiencers were reporting. I started learning about quantum physics and at the same time I was coming across other taboo subjects that are usually dismissed as conspiracy theory or new age nonsense (like reality creation.)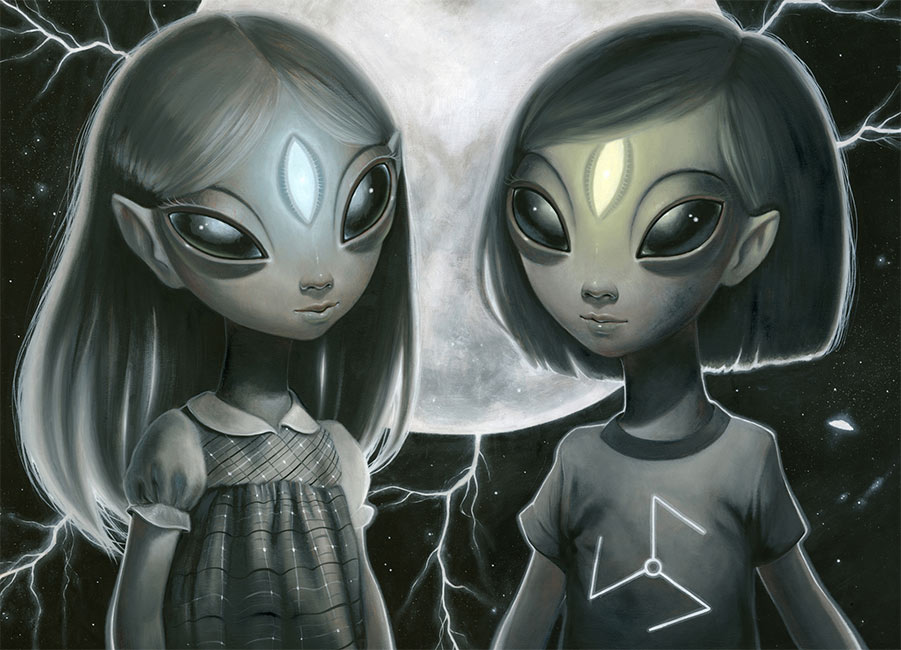 It's difficult for me to believe something just because someone else says it's true. Teaching myself about quantum physics helped me understand how and why these things may be possible. I knew that if reality creation was indeed a real thing, then it could be tested by anyone, including myself. My artwork started changing again because I was changing as a human. I realized I had spent my career putting out images of sad children and dead animals and thought I'd try out something different. One thing I wanted to manifest was a more positive perception of aliens. I was finding a lot of images of scary looking aliens from movies and I thought if we are to someday interact with people from other planets or dimensions, it would be nice to have positive depictions of them within our society. This is how my characters started taking on more alien features. It was an easy transition because the reported beings had large eyes and I was already painting children with big eyes.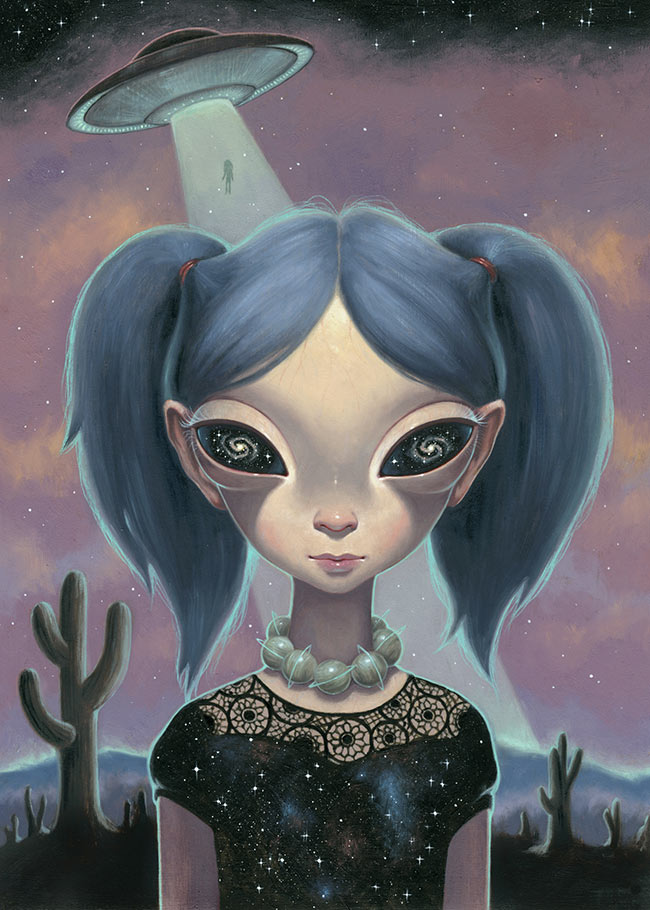 Although my art has been evolving for a long time, the new alien-themed paintings caught people off-guard. The gallery I was working with and my illustration agent both told me the ET paintings were not marketable. I took this as compliment and decided to take a break from illustration and galleries to explore these new ideas. My husband and I moved out of Los Angeles to live in Big Bear, CA, a small mountain town where we had spent our honeymoon a year earlier. We thought we were downsizing but as it turned out, we were upgrading our quality of life. We moved into a beautiful cabin with two bedrooms and a front and back yard surrounded by the San Bernardino forest.
Over the next few years, I made lots of art and sold most of it on my own through my website and social media. When some doors closed, others opened. I still continued to get illustration and gallery requests and people were seeking out my alien themed artwork.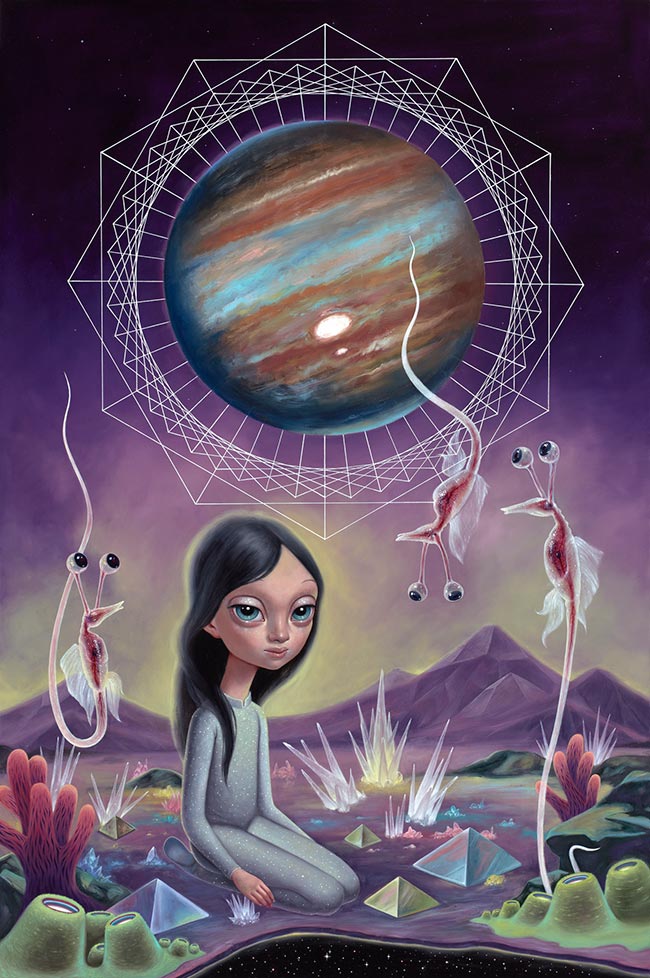 During the three years we lived there, we learned basic wilderness survival skills, out of necessity and because we lived in the forest and were hiking often. This change in lifestyle taught us the true meaning of living in abundance. There were times where I had my rent and bills paid but had no money left to buy food. I taught myself how to forage for nutrient rich food in the forest, like stinging nettles, prickly pears, wild berries, pine nuts, etc. When we started travelling through other states in the US, I found a lot of the same plants. Some states like Oregon and Washington were so abundant in wild berries, we didn't need to buy fruit.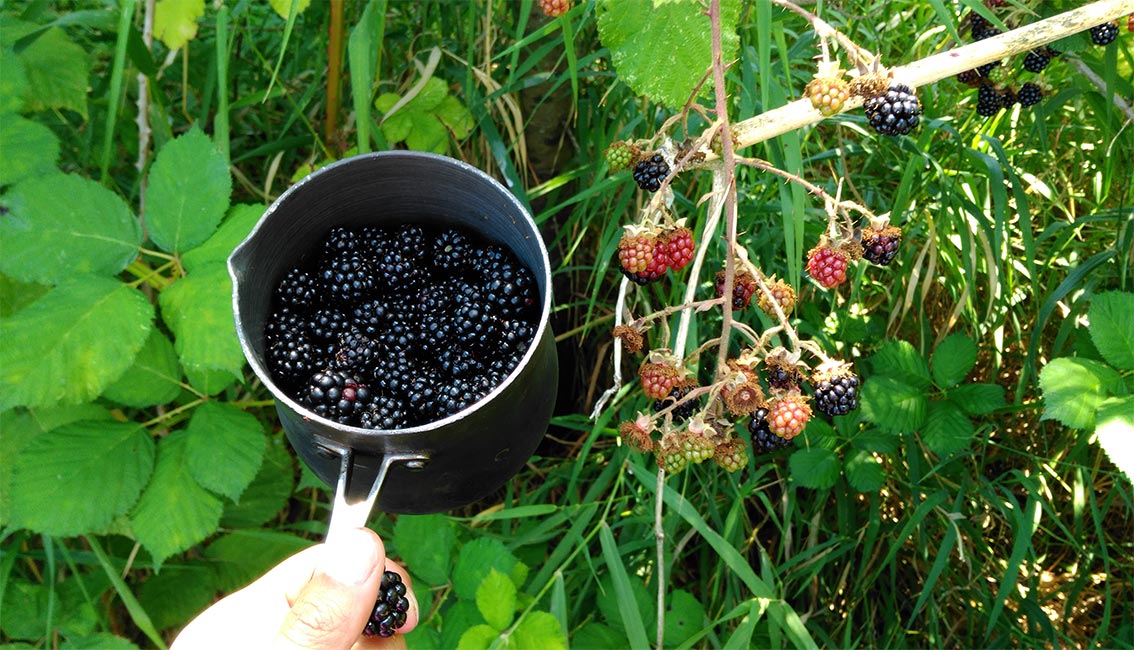 While we were in Big Bear, we had started cleaning up litter from the forest and when we needed extra cash, we would take the recyclables to the local dump and redeem them. We realized that the creativity we put towards art making can also be channeled into other aspects of our lives. My husband learned to fix up our 1988 Jeep (which we acquired in a barter) and that would be a necessary skill for our road trip in the future.
In 2015, I read a book called 'The Icarus Deception', in which Seth Godin encouraged artists to be bold and leave their comfort zones. He said that art is when a human being does something for the first time. At the time, I had been secretly making art about reality creation and after reading the book, I decided to share them publicly. These drawings became tools for me whenever I would find myself feeling discouraged.
After a particularly rough winter in Big Bear, we found out the owners of the house we had been renting were selling it. We had the option of renting another place, but we decided it was time to pack our bags and hit the road for our dream road trip. After three weekends of yard sales, we sold everything but the necessities for living on the road (like my art supplies.)
Since April 1st, I've made art from various cities, forests, motel rooms, camp sites, Wal-Mart parking lots, and rest areas. I've found that my environment greatly influences my art making. When I was in the suburbs of Arizona, I made comics. In forests, teddy bears creep into my drawings. I've been obsessed with the iconic imagery from the US forestry service and American culture in general.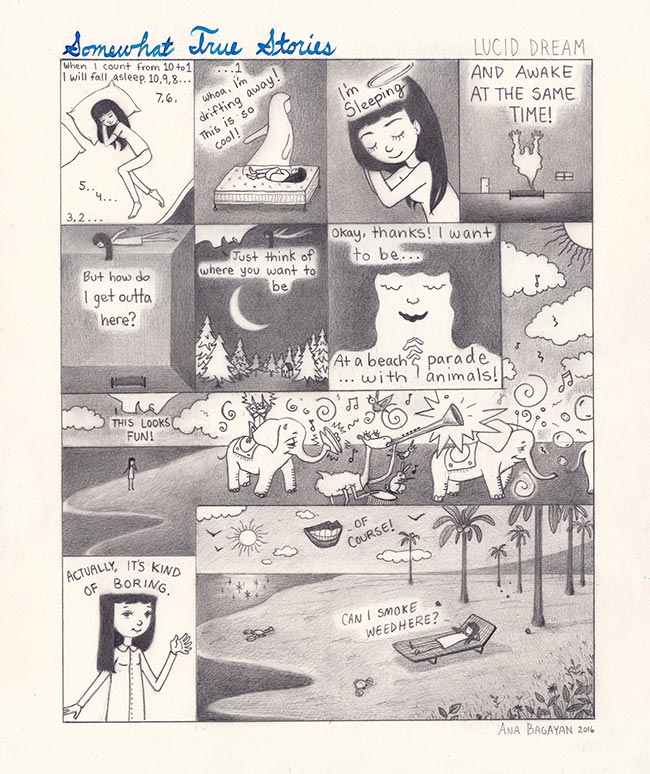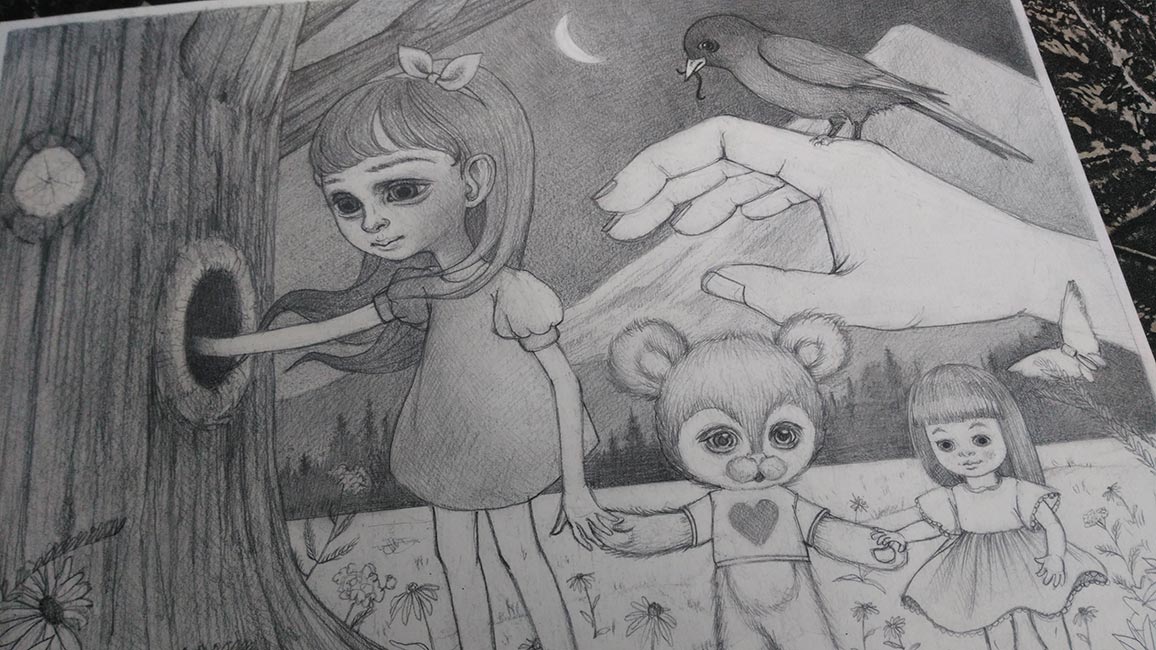 The media in the US highlights the bullies of this world, but my real life experience has been that people here, no matter what state we are in, are kind and generous and truly want to help each other. I believe in guardian angels now, because we've met some of them; people who just swoop in and help us out whenever we are stuck on the road or in a bind, which has happened several times.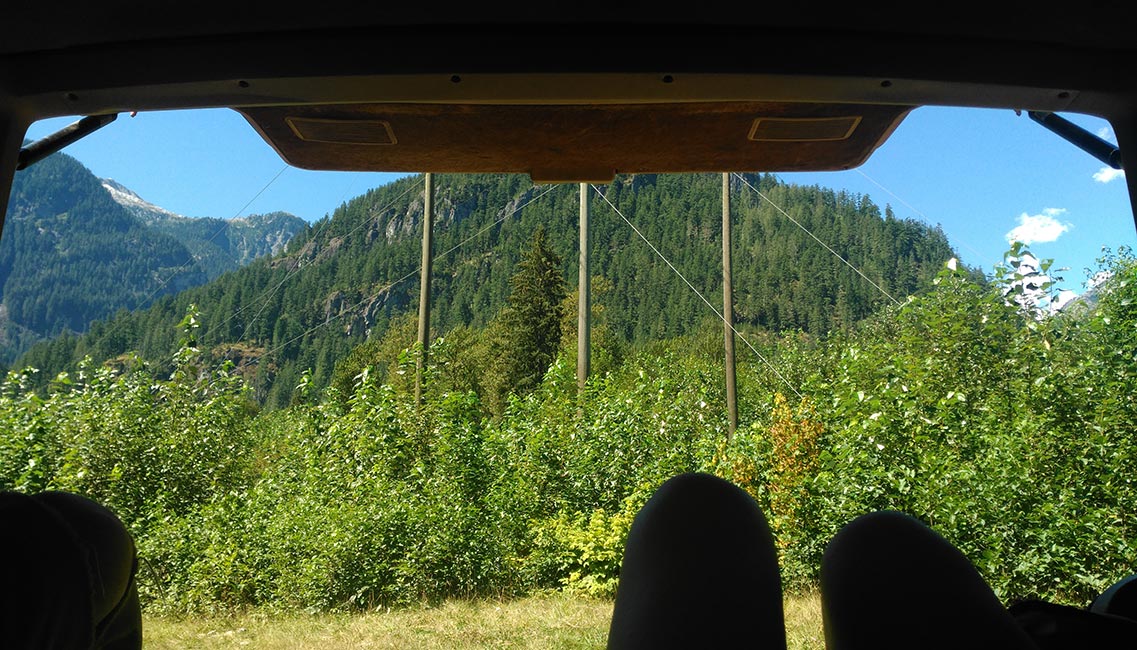 I am now in Montana, driving across the northern states for the first time. Several weeks ago something unexpected happened. Takashi Murakami messaged me on Instagram and offered me a show at his gallery in Japan. At the time, he was traveling to Seattle for the Juxtapoz x Superflat show and I happened to be in northern Washington about to cross the border into Canada. I turned around and went back to Seattle to meet and discuss our show. It was one of the most surreal things I have experienced in my career so far. Now I am putting my energy towards my next solo show, which will be in March 2017 at KaiKai KiKi Gallery in Tokyo. I am working towards it while traveling and I don't know how it will all unfold, but I'm excited to find out!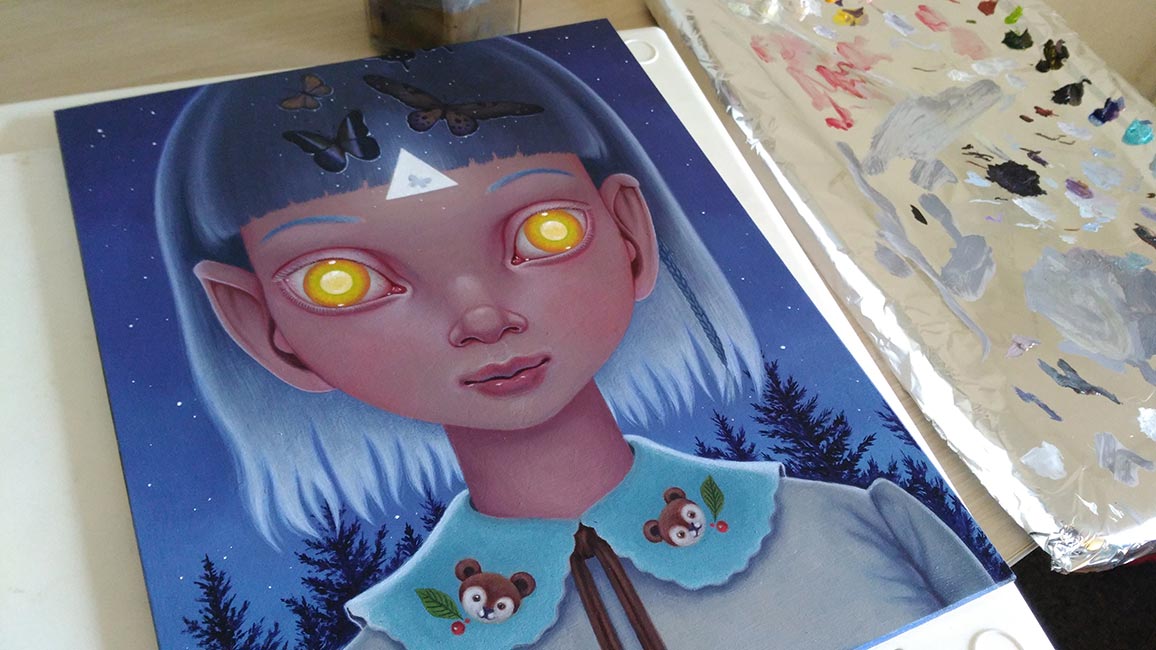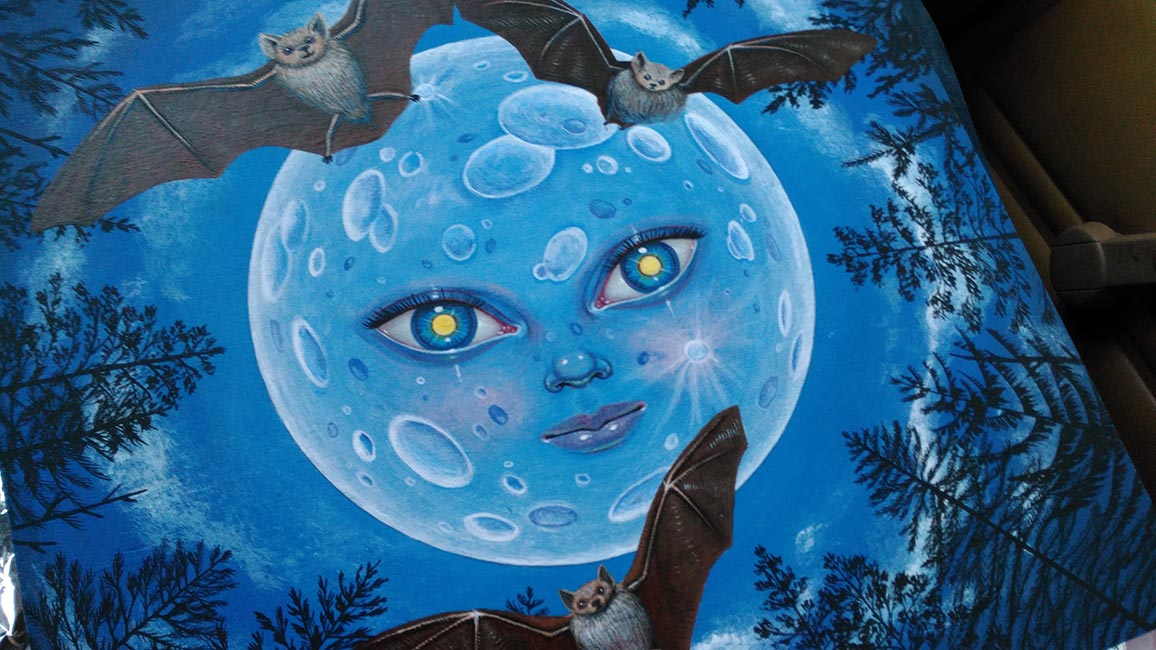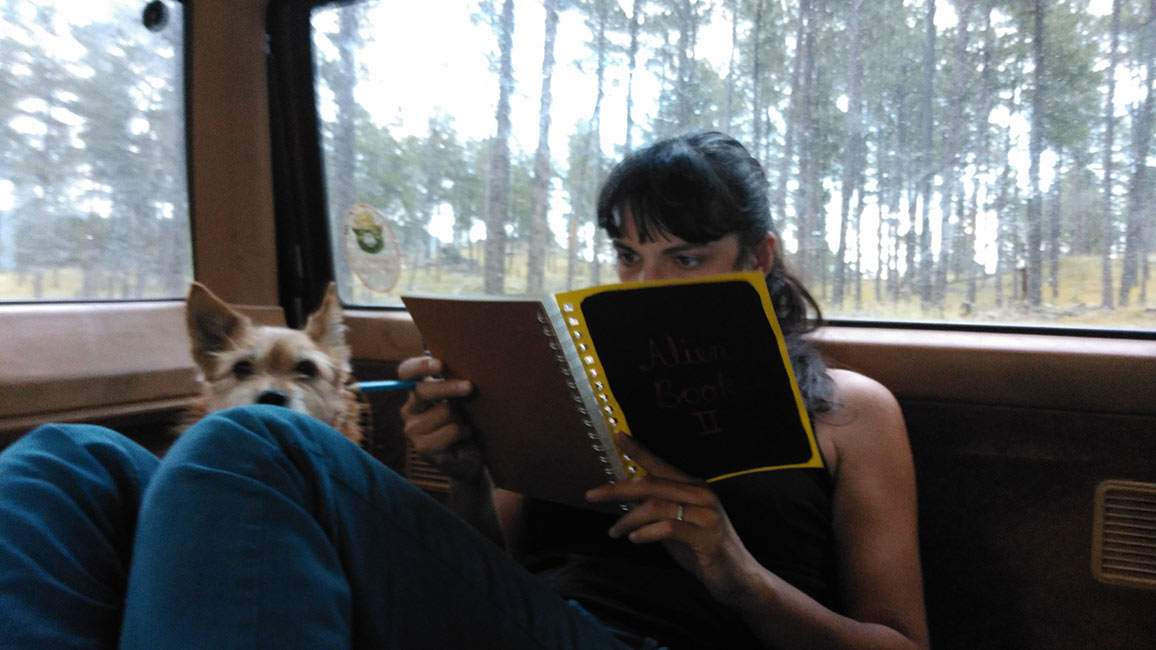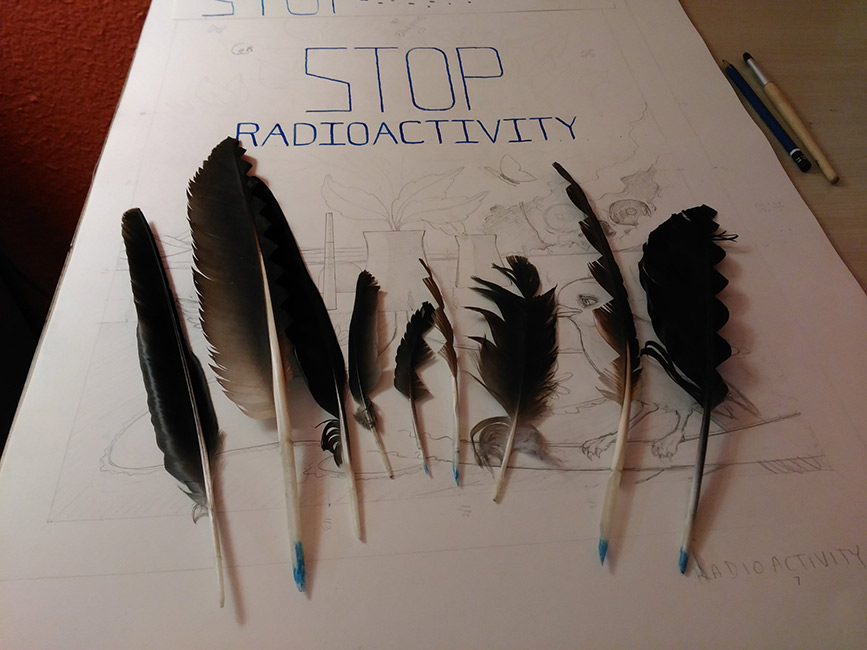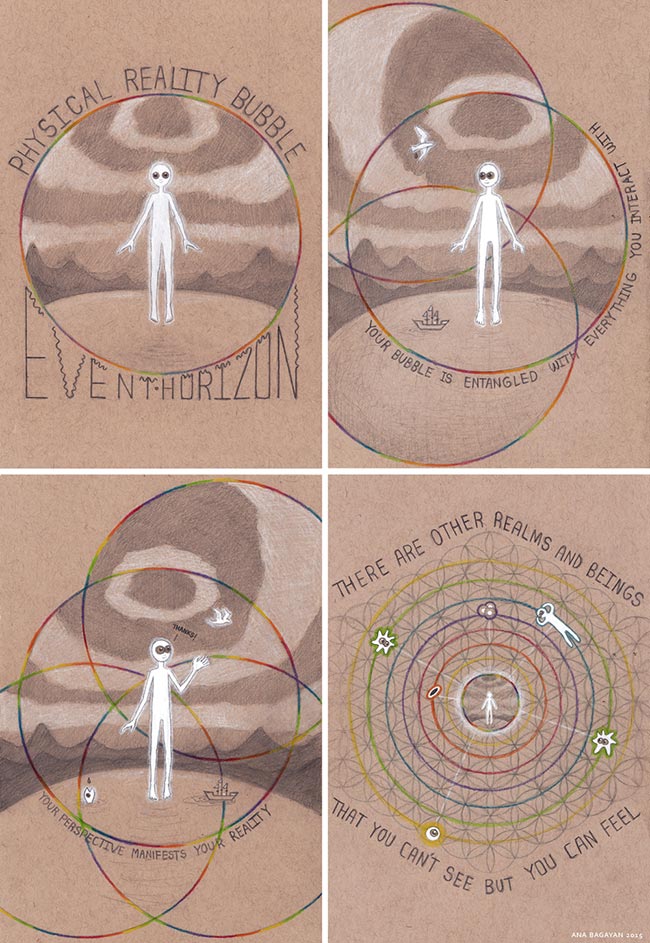 Save
Save
Save
Save
Save
Save
Save
Save
Save