'I Saw You At My Funeral' by Mike Egan
So I've never been one to talk much about my art, I tend to avoid it as I never really have much to say. If you ask my wife, it's amazing that I can hold a conversation at all. However, I'm going to make an attempt to do so.
I have a solo show at Matthew Rachman Gallery in Chicago opening on September 10th. The title of the show is 'I Saw You at My Funeral'. When I was thinking about the show title, I pictured someone who had passed away kinda hanging out at the funeral home, just looking to see who cared enough to come say 'hi'.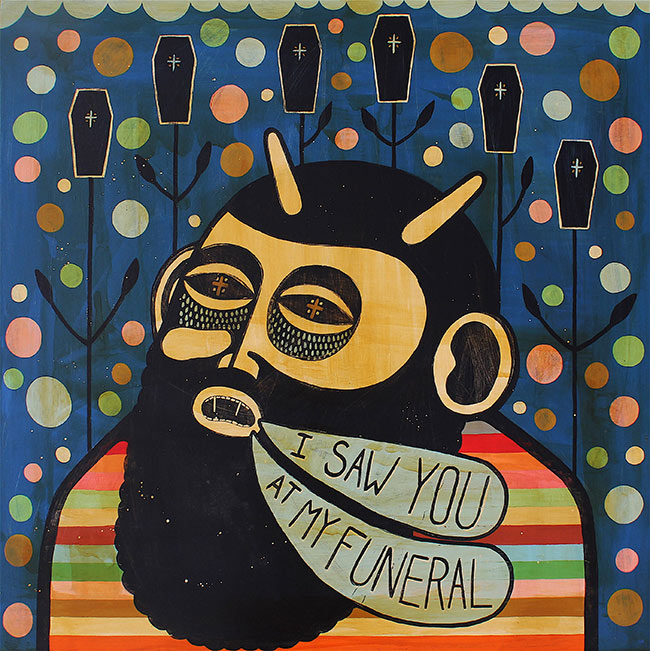 I've been dealing with the ideas of life and death since 2006 and I haven't been able to shake the subject matter since. In fact it seems to be important to deal with death now more than ever. There are so many tragic shootings and acts of violence in the world and it is constantly spoon fed to us through the media, it's hard to avoid it. We are also dealing with a lot of natural disasters where people are lost. These paintings act as a reminder to me that there are so many people to say 'goodbye' to, and that we must not forget them. You never really know when you are going to walk out the front door and never come back.
I like to think that I paint death in sort of an inviting way though. Nothing is too grotesque or realistic. I want to draw the viewer in with bright bold colors, followed sometimes by a witty title. That's where people say I get them and then they start to talk to me about a loved one who passed away or they talk to me about my past job as a funeral director. Death is a universal subject matter that everyone can identify with, I think as an artist you just have to package it in the right way.
WOW x WOW Interview – Mike Egan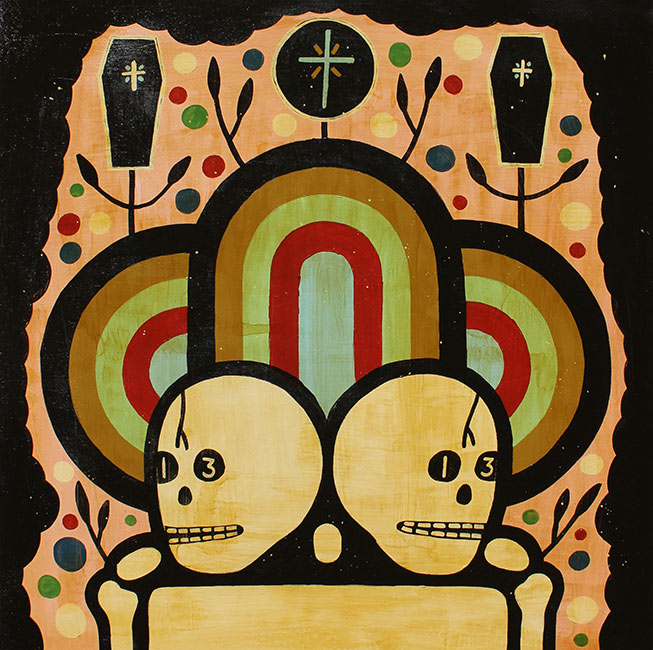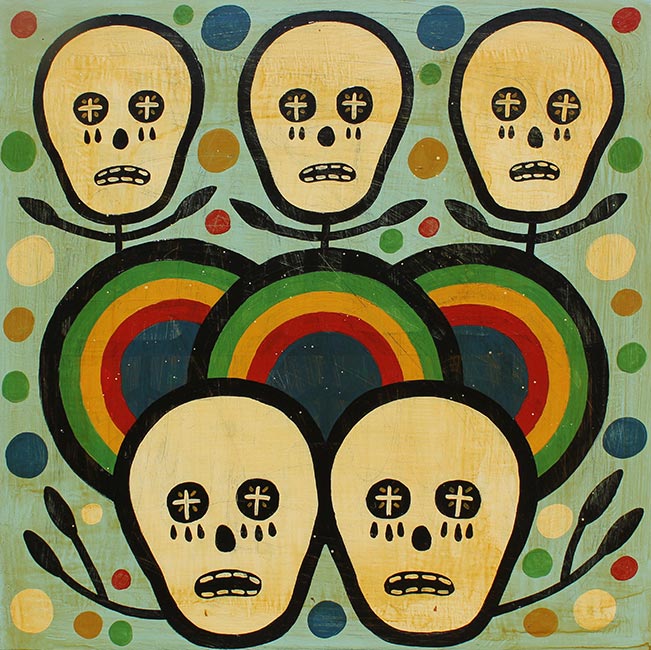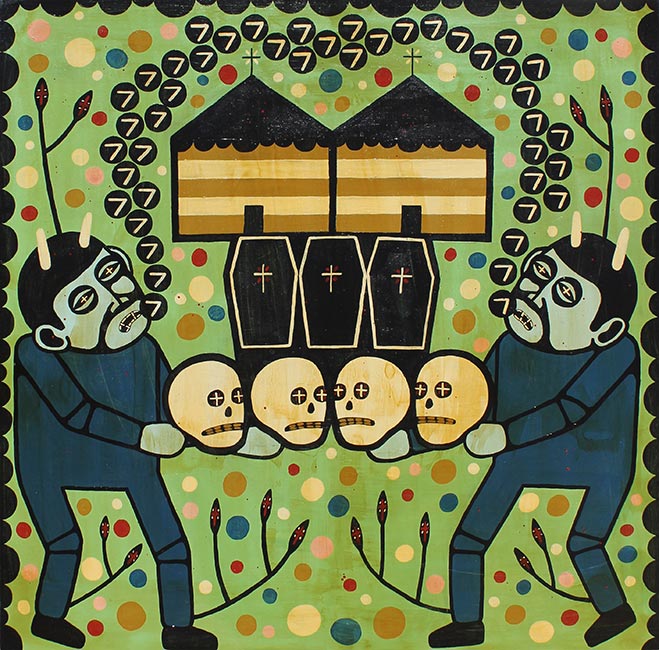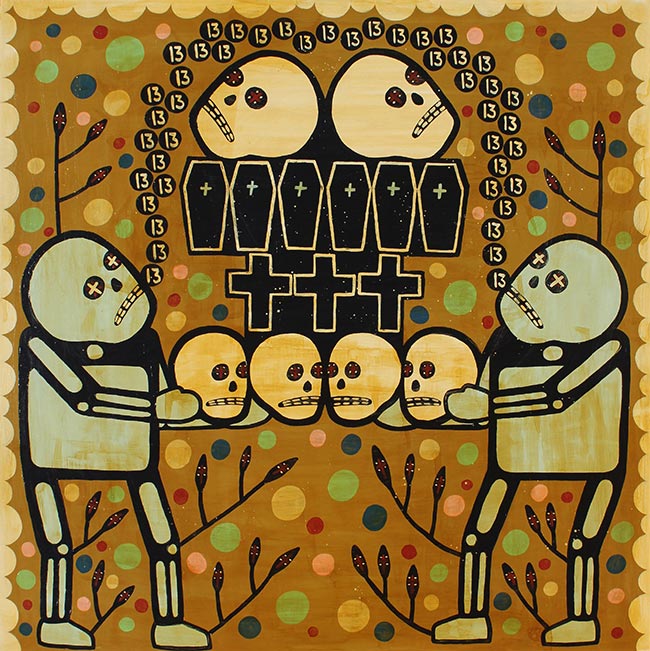 Save
Save
Save
Save
Save