'Reflections of a Believer Animal' by Peca
Divergent Mind: Gravity fades, objects float, the water rises, beings attract and repel, I fly without control, happy, to discover all, among planets, shooting diamonds and strawberries, my body is crossed painlessly, the whole universe is within mine and I am the universe…
…I feel a nuisance, the size of a little dot, I focus my attention on it, and suddenly I'm inside it, fear dissolves this world and I crash against the hardest surface ever built by our civilization, and I break into a thousand pieces, reality catches my remains and unites them in a sense beyond all logic, it is my worst nightmare and I need to get out of the grey area, I want to believe.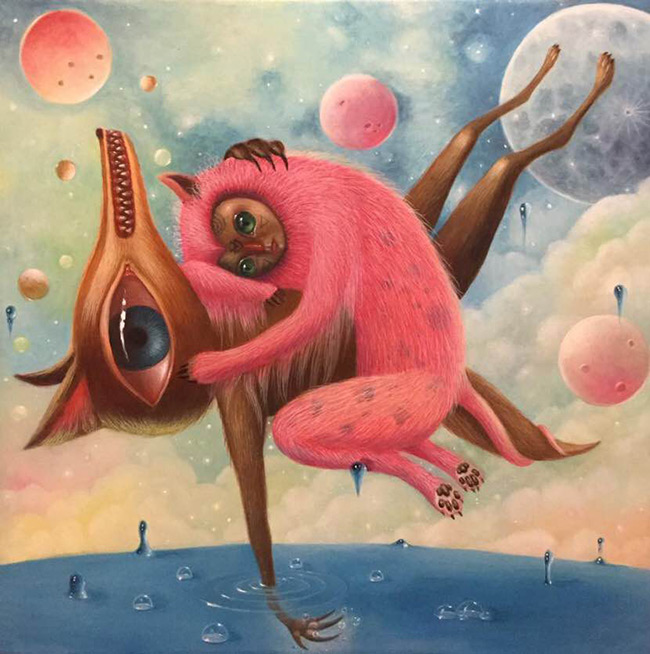 I am energy or light, although sometimes my atoms regroup and I'm a wolf or a cat head…. this life is a D R E A M .

My paintings are the materializations of the dreams of my mind, and as in life, in my paintings each element has a reason for being.
My claws cross the canvas awkwardly, but at other times, my hands caress the light.
Focused on the messages of my dreams I have been able to change things, and these signals have intervened to modify my life substantially.
There are many eyes in my body, which is already not my body, it is the body of the wolf, but it belong to me. These eyes are not ordinary eyes, they cross unexplored universes and connect me to other dimensions and worlds inhabited by beings who speak to me in a language that I cannot understand, but it is irrelevant, for their words produce a mutation in my spirit.
A fox carries his eyes deep across the expanse of time until the Big Bang, he S H O W S me an object in perpetual change, it is a strawberry in flames, it's a number, a bomb, a diamond, I cannot define what it is… but… one second of lucidity… the answer… the answer with 1000 faces… but in the next instant the T R U T H slips through my fingers like water and does not return. With my painting I try to capture this concept. Art is my road… while the universal information passes through us.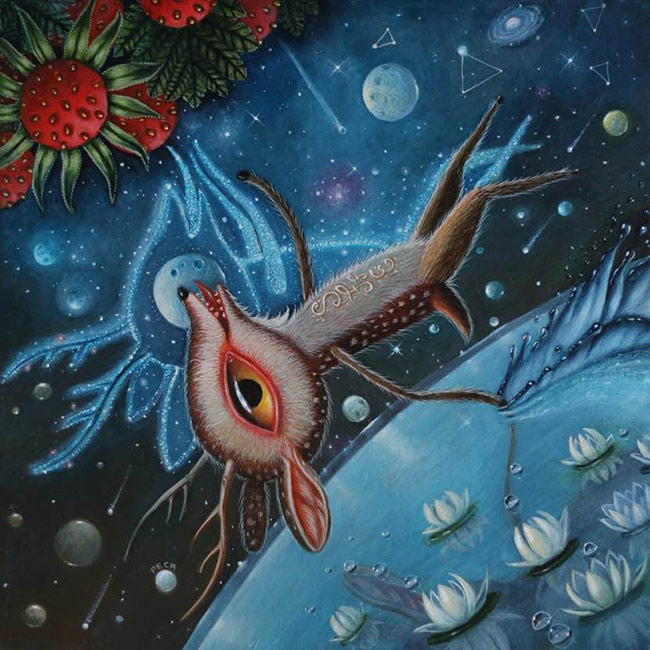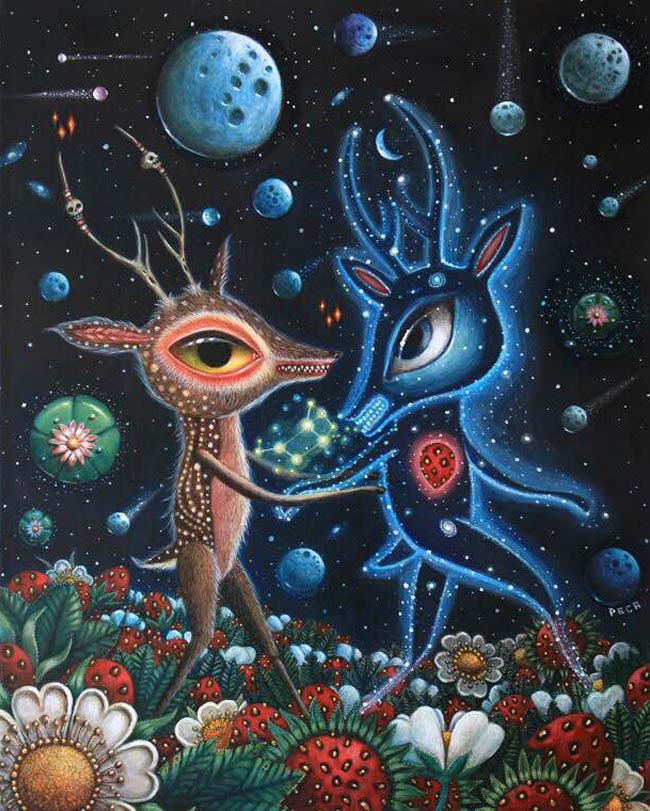 Save
Save
Save
Save
Save
Save
Save
Save
Save
Save
Save