'Miniature Garden' by Yuka Sakuma
My artworks belong to a genre named 'Nihonga' (Japanese-style painting). Artists of Nihonga use colored pigments made from powdered ores and seashells. Those pigments are solidified with glue and colored hemp paper. Compared to tubed colors, it takes lots of time and work to make Nihonga paintings. However, I like the way because an act of making artworks falls me as a sacred work as I face each long process.
The main motifs of my artworks are 'little girls' who have freshness and innocence in their bodies and moves, and their emotions always waver. Their souls are too immature to be strong and blunt, and the momentary beauty attracts me as it is being lost as they grow up.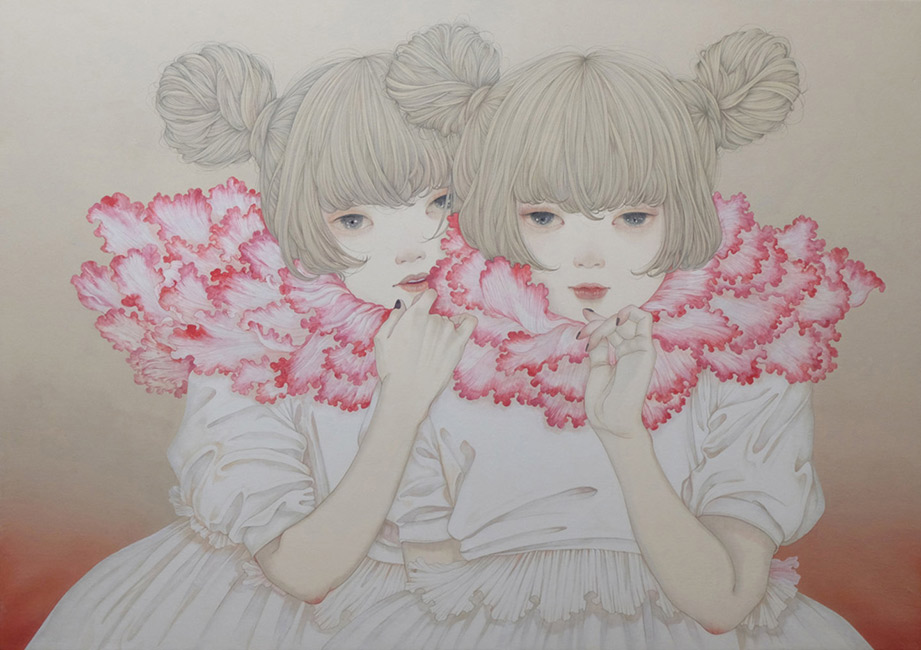 I feel there is no end to the work in making a piece of art. Even if a painting looks finished at the time, it turns out to be totally different art just by one small change. An artwork stands on an exquisite balance between perfection and inferiority. I have to move my brushes very carefully not to offend the artwork's mood, just like spoiling and caressing the girl on canvas. I sometimes feel I am working just to please a girl on canvas so that I can keep her within it.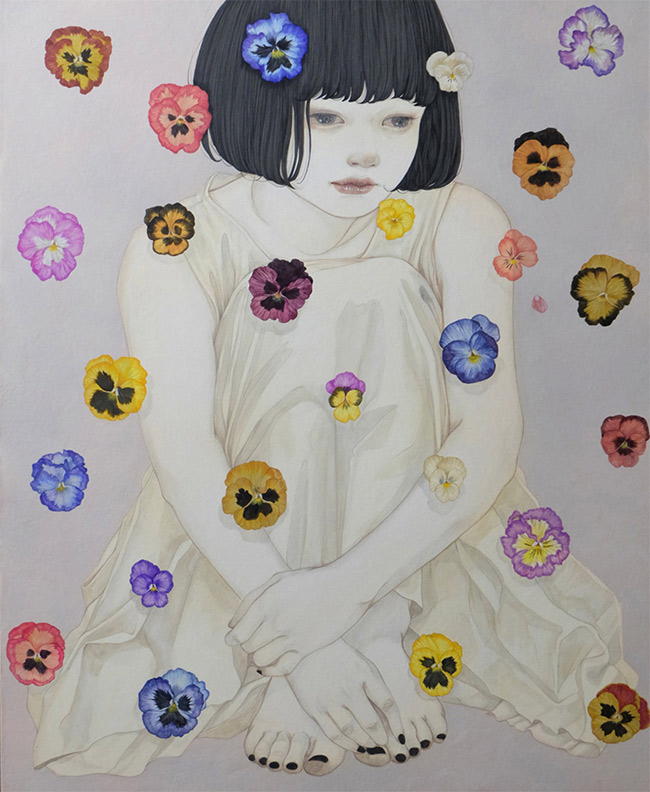 The theme of my show at Corey Helford Gallery is 'Hakoniwa'. Hakoniwa is a miniature garden which renders a part of world by putting houses and bridges and planting trees and plants in a small box. A prepared box with a whole world in it, hakoniwa is just like a world where little girls live. Girls grow up in a small world, piling small happiness and sorrow.
Yuka's current 'Miniature Garden' show at Corey Helford Gallery (alongside the work of Nicoletta Ceccoli) finishes today, so if you stay in the LA area and have the opportunity to stop by, you're most definitely in for a treat.