'If a Digital Synthesizer Could Paint' by Jaime Brett Treadwell
My name is Jaime Brett Treadwell, a painter living in Philadelphia, Pennsylvania. I also teach full-time at Delaware County Community College where I am an Associate Professor of Art. I spent the last 20 months completing a new body of work consisting of 20 paintings and 1 drawing for a solo exhibit at my undergraduate alma mater, State University of New York at Cortland, Dowd Gallery.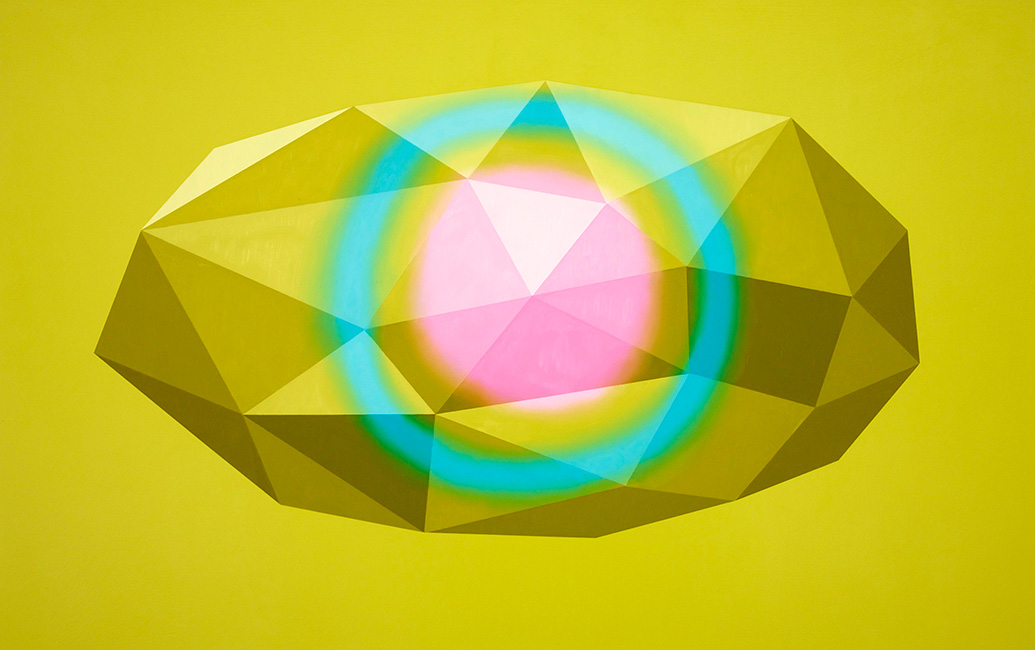 My paintings evolved over the years transitioning from the figurative and narrative to pure non-objective imagery. If you look at my older work you can find moments of abstract mash-ups incorporating geometric plane shifts, gradients, shimmering line and color, etc. I found myself more motivated to experiment with elements of design than rendering reality. So, I plunged into the world of non-objective formal whatever, mixing unusual ingredients together in the hope of generating something different and unknown, then pushing it further by exploring every possible outcome.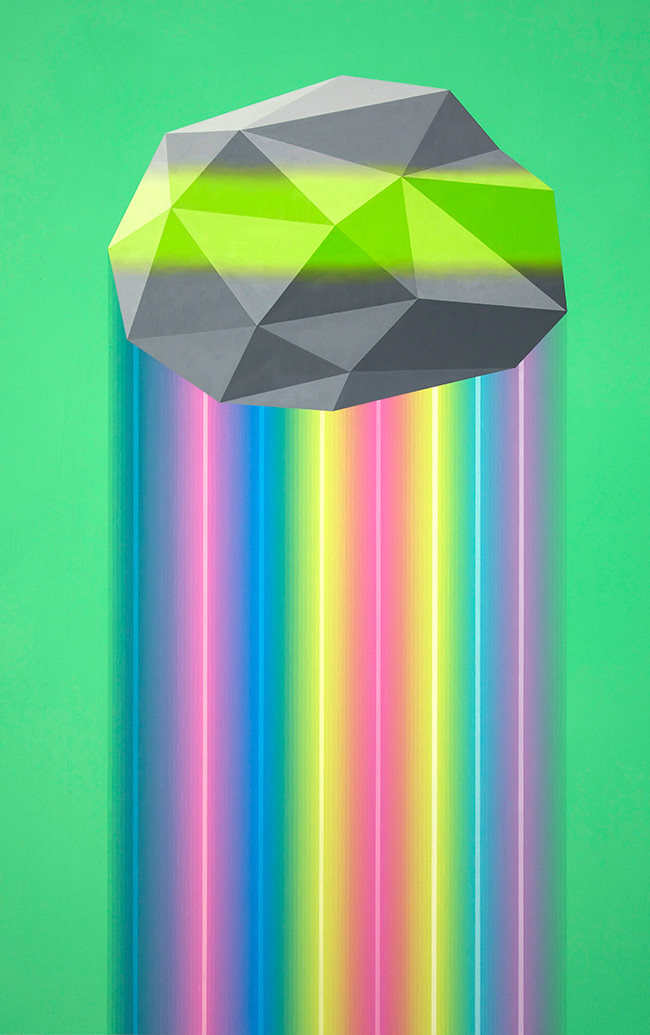 Ironically, no matter how hard I try to keep the work absent of reference, I find it impossible to suffocate subconscious influence. Being a child of 80's pop culture, I cannot help but to incorporate color schemes or designs reminiscent of MTV videos, or movies like Weird Science, and TV shows like Miami Vice. Anything corny from that time period will surface in my formal decisions whether I like it or not. If a digital synthesizer could paint soft gradually increasing sounds, that is what my paintings might look like. Somehow the paintings are stuck between 60's Op Art, 80's pop culture, and early digital effects stirred together in a salad bowl. I'm super happy about the new direction and where it might lead.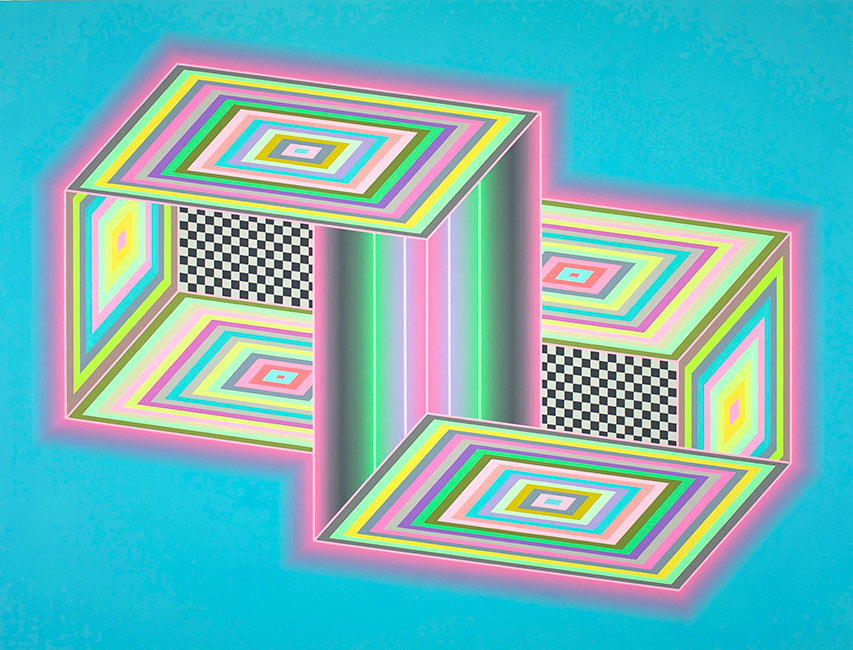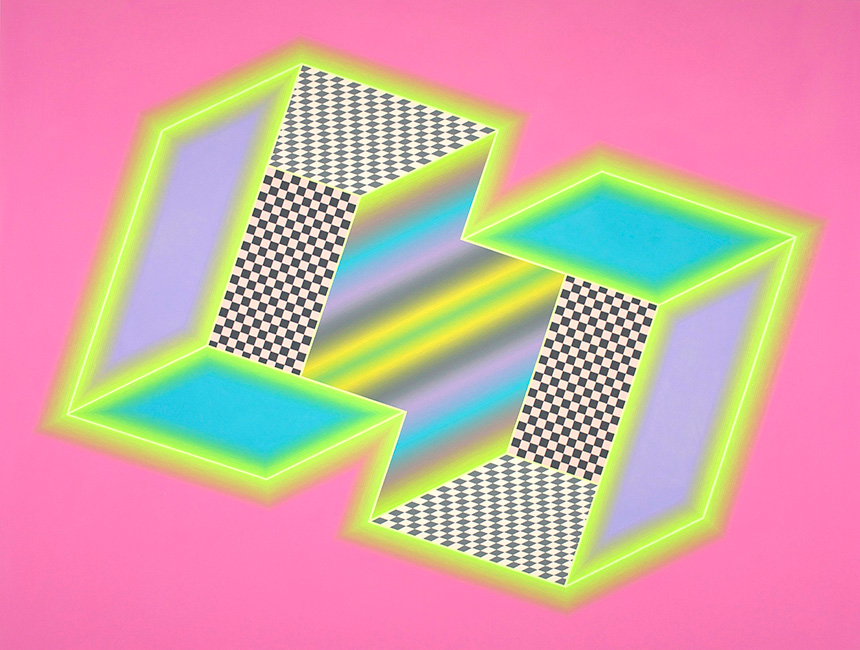 I included a few images documenting the tasks involved to prepare for an exhibition. In addition to the effort involved in creating a new body of work, documentation of the paintings is another project in itself. I enjoy doing it but it has taken years of trial and error to perfect the craft of distributing even light without reflection. I also need to varnish and protect the surface of my paintings, which adds to the saturation of color.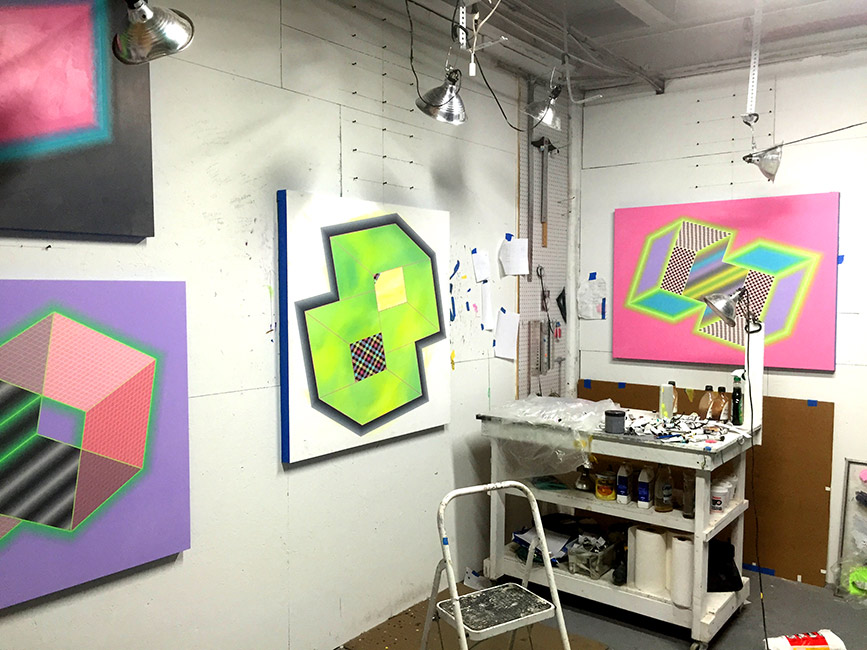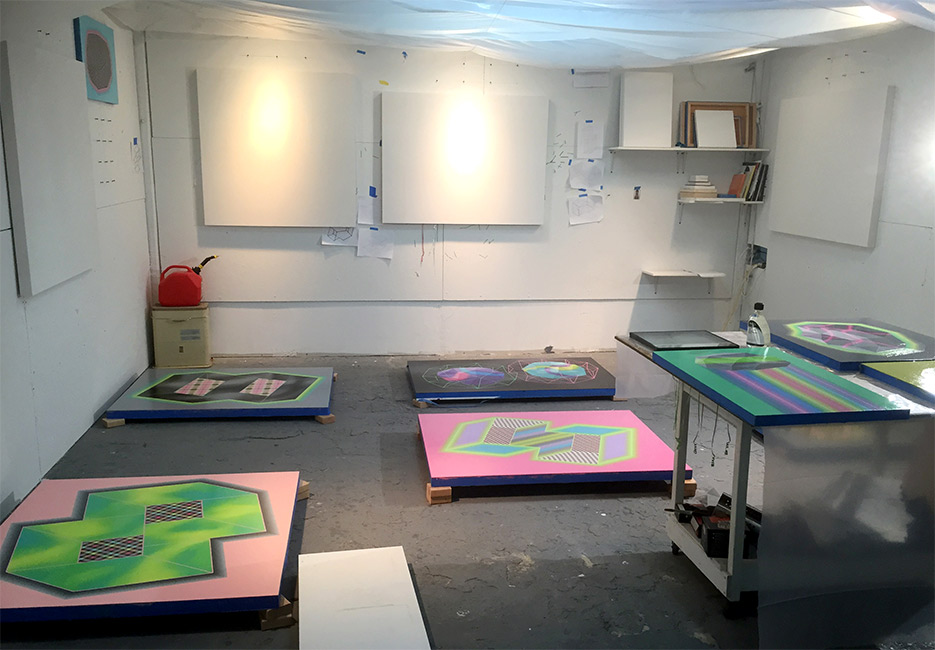 Before varnishing, I hang a plastic tent so foreign matter doesn't fall into the wet varnish from the ceiling, like paint chips, or dust. I varnish on the floor so I can complete several paintings at a time. Varnishing is so darn stressful; I dread it, one mistake and that painting could be ruined.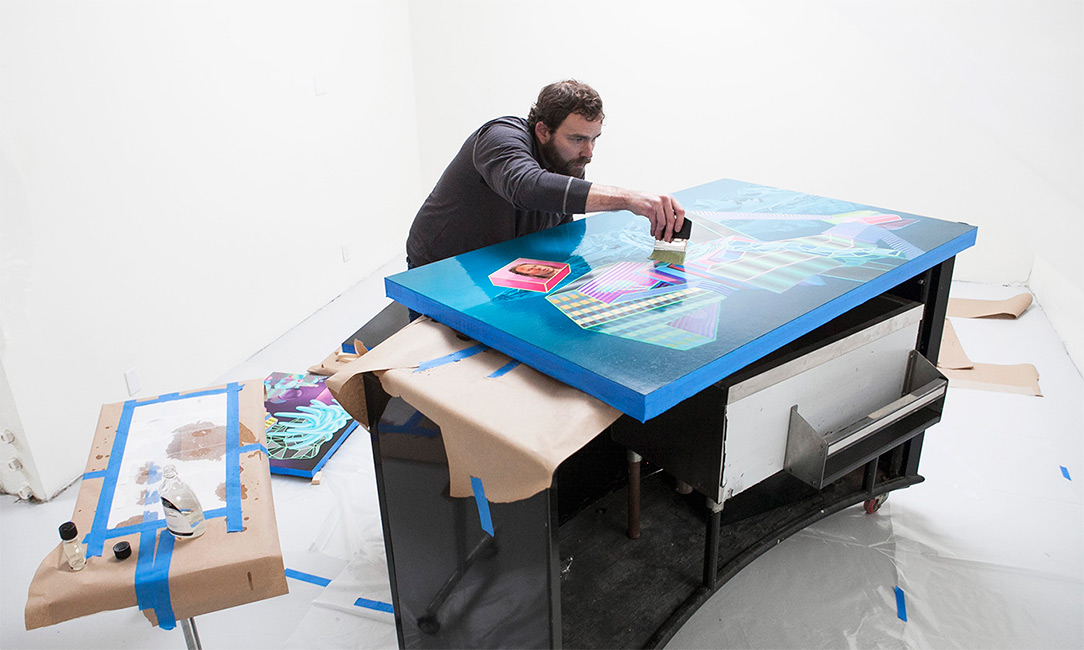 After the varnish dries, I start to build shipping containers for each painting. In this case, I used a cargo van to transport my work, so I cut and scored 21 individual cardboard boxes custom to the dimensions of each painting. This took a little time, but less time than making 21 wooden crates, and much lighter.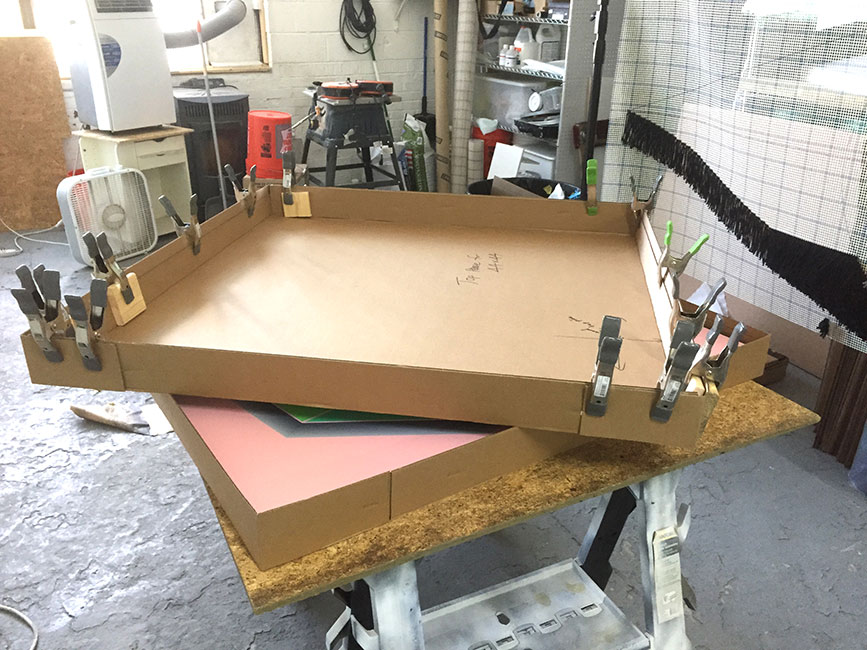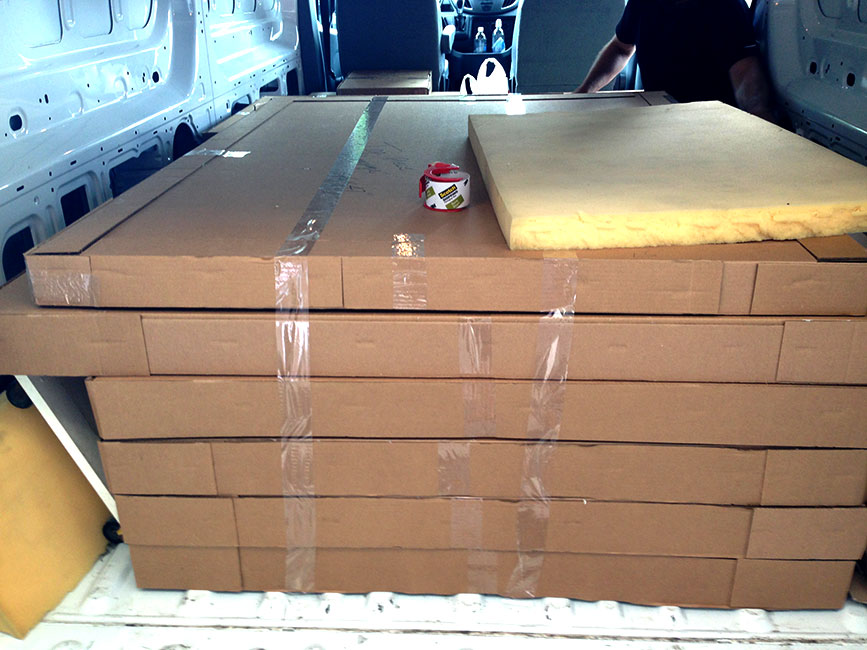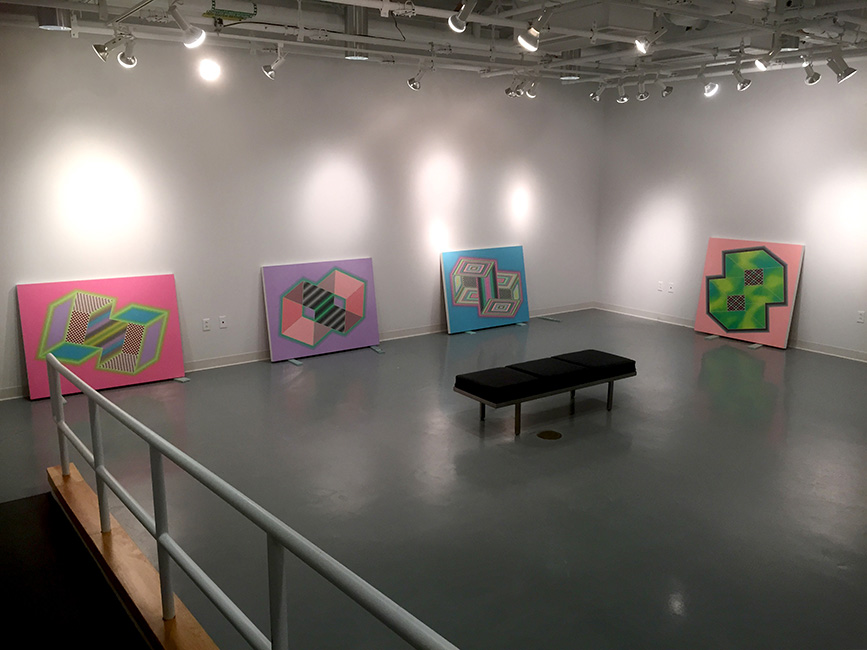 Next is the transportation journey, loading from the studio and unloading into the gallery. I unpack the crates and help the gallery director curate the exhibit; this part is actually satisfying; to see my paintings in a clean white space. Following that, I'll start the social media buzz, emails, and anything I can do to promote the new work and exhibition. Finally, it's time to attend the opening, take a few deep breaths, have a few drinks, and then rest up for the next one.
WOW x WOW Interview – Jaime Brett Treadwell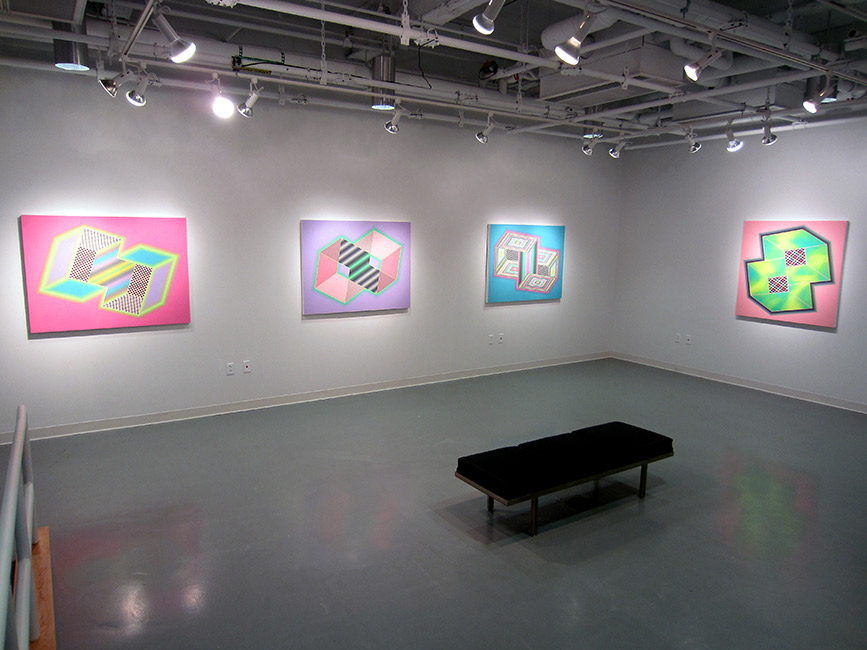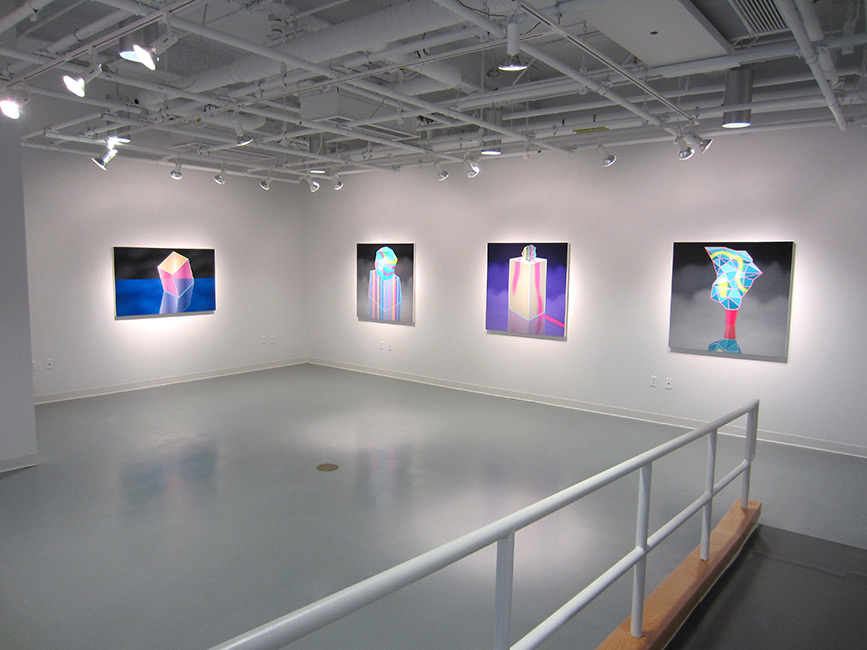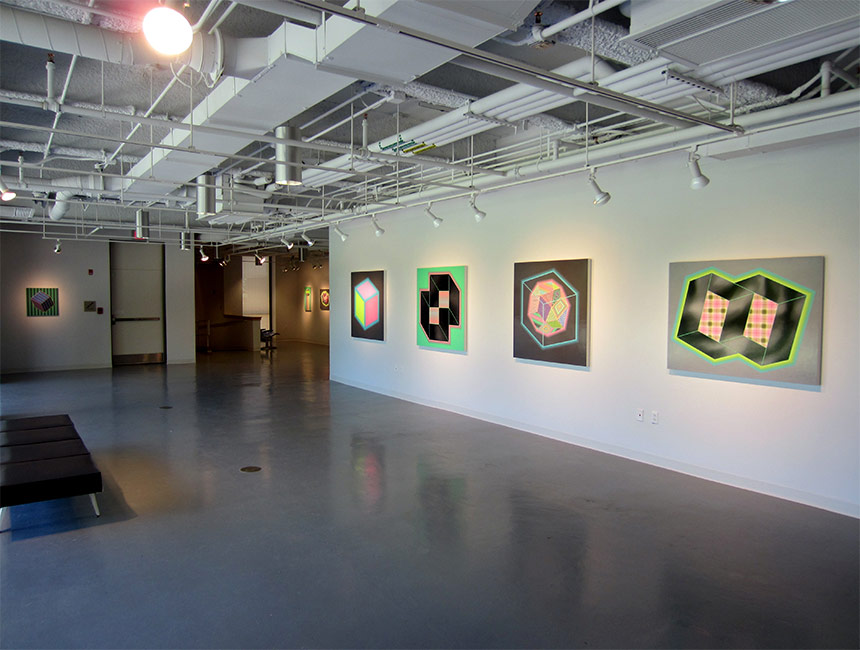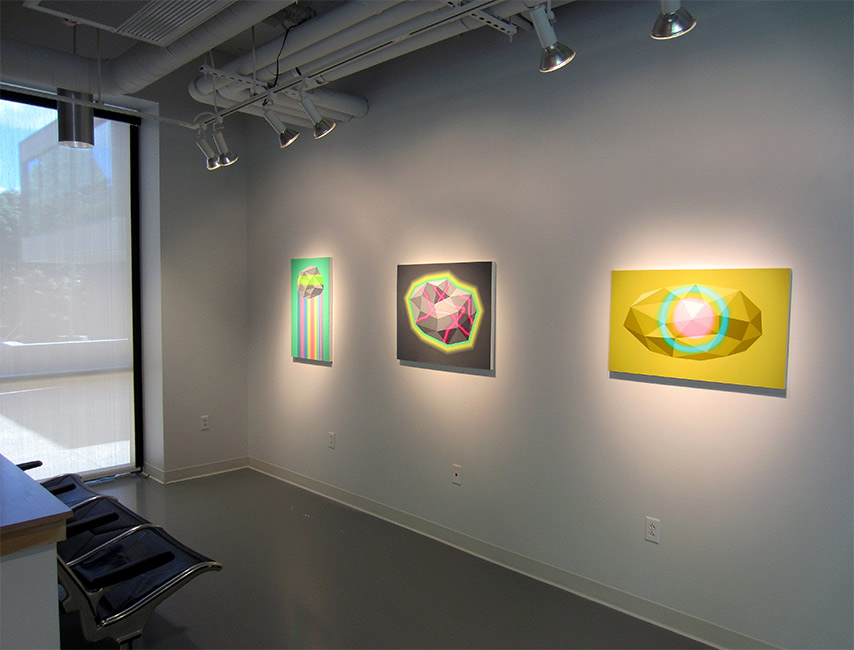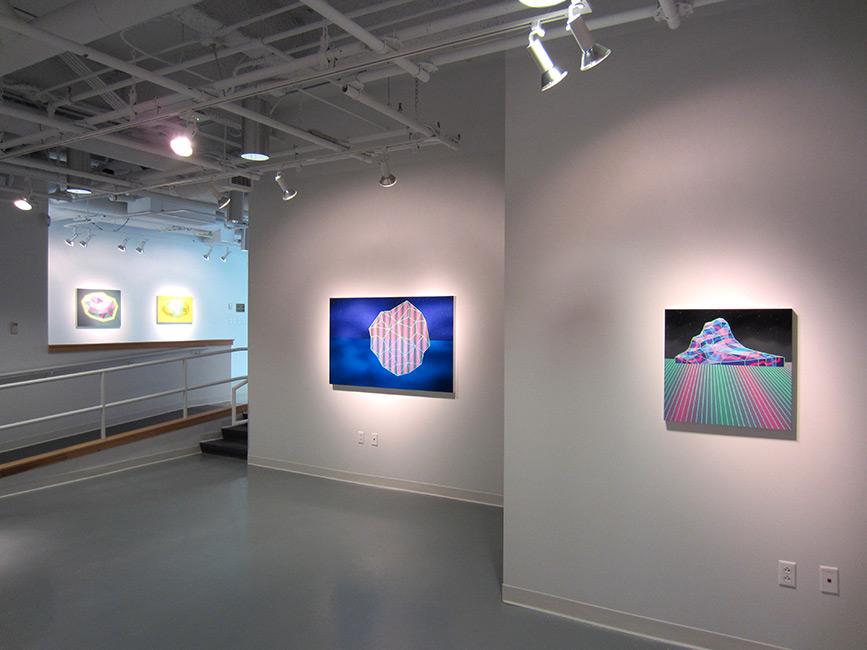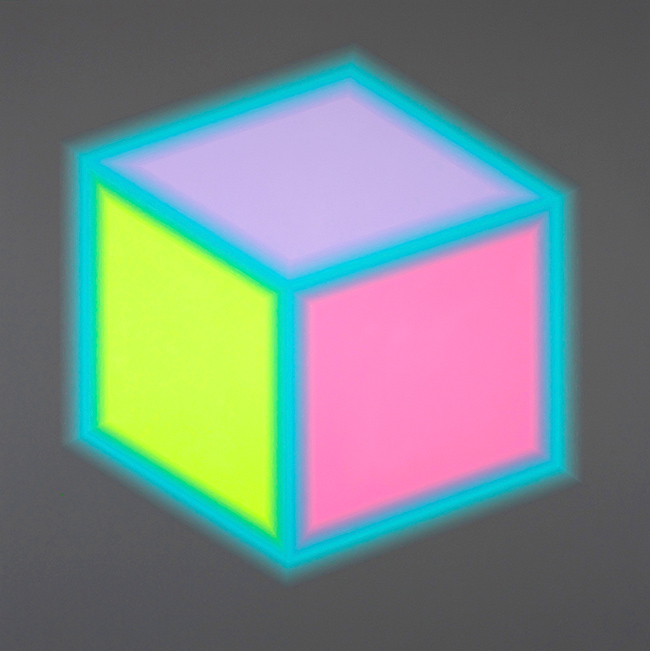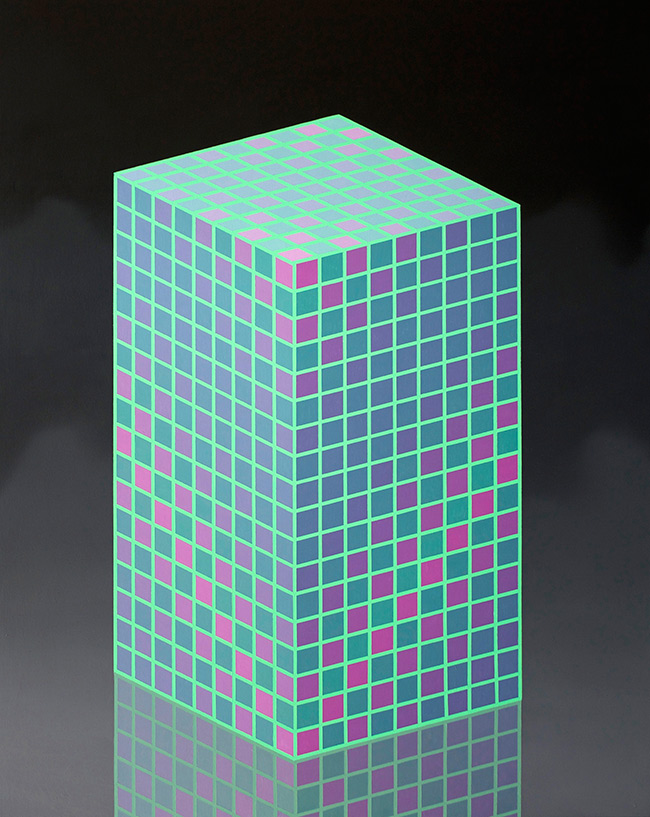 Save
Save
Save
Save
Save
Save
Save
Save
Save
Save
Save
Save