'The Inbetween (Part III):
Confessions of a Mental Treasure Hunter
Thoughts on Harvesting Optic Revelry' by Nathan Spoor
Multiplicity and Managing Frustrations
It's probably best to note at this point that there are going to be many outcomes to your explorations into the Inbetween. The ability to relax and find the central concept or clue to accessing new ideas is just the beginning. So in all fairness I must confess that even once I've gained entry into that rich dimension, it's still up to me to figure out which direction to head and what particular impression to accept and to pass on visually. Sounds a bit convoluted but let me explain.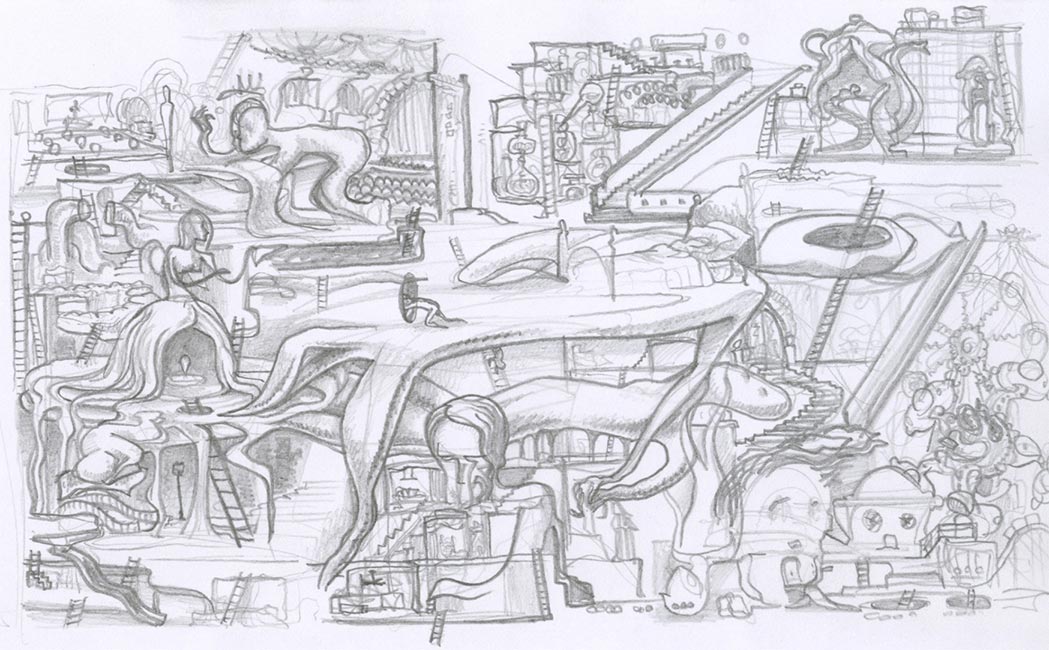 True, there will be one strong idea or visual that I focus on to create a painting. But, I've learned that there are times when many good ideas present themselves at once. The challenge then becomes deciding which is the best one to represent, in the many hours and months necessary to create a painting of it. It's also important to understand your strengths when self-editing. I tend to call this ability to sort through an array of ideas, the Multiplicity stage. The line between the philosophical and psychological tends to blur a bit here, more often than not, finding its resting place in the personal.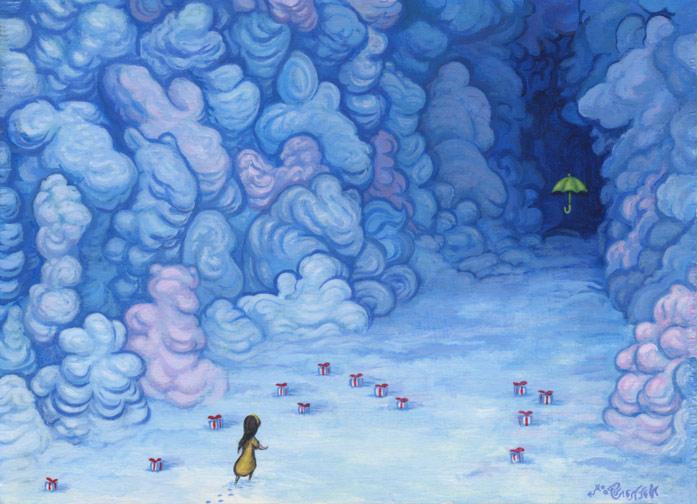 The key lies in one's ability to pause and understand the right path, to let the work lead the painter into the proper direction. Trusting your instincts, essentially, is what we're talking about here, or more to the fact: intuition. Our ability as artists to access those elusive realms is an integral instinct that must be nurtured. What I've found most helpful is, instead of searching singularly for one solution to an issue, to try stepping away to let that question simmer while I work on something else. The question or issue is not going to go away, but letting my mind travel often lets it work on options that could be possible solutions until the answer is available. Again, peeling the onion, allowing myself to accomplish other things by letting the mind work on the matter in the background as I actively/physically work on other things.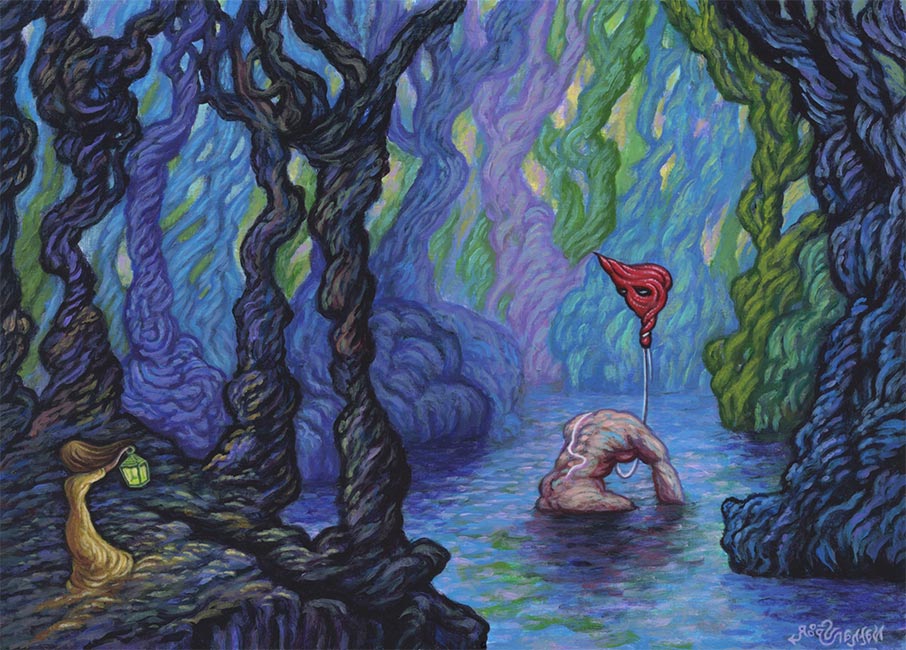 Here is how I implement this in my creative life: just as a general rule, I approach drawing or painting as something that I can work on for whatever time frame the current idea has in store. Then when the energy or idea gets thin, I immediately move on to another painting or project to engage a new part of the brain/psyche. This doesn't mean that I'm not on a schedule or have timelines for things. What it means is that over the years I've made strides in working smarter to keep up with my understanding that I must also work harder. Not one over the other, but a balance of the two. Thinking that way means that I've needed to adjust things and avoid frustration whenever possible. So giving something time to breathe a bit also allows me to make progress on something else while I am resting from a problematic stage on some piece. That might seem like a tangent, but I assure you that it is important to let the mind take on its own needs behind the scenes and sort some things through while our waking actions/intentions continue to achieve something.
Join us next week for part four of Nathan's six part series.
Nathan Spoor – The Inbetween (Part I)
Nathan Spoor – The Inbetween (Part II)
Nathan Spoor – The Inbetween (Part IV)
Nathan Spoor – The Inbetween (Part V)
Nathan Spoor – The Inbetween (Part VI)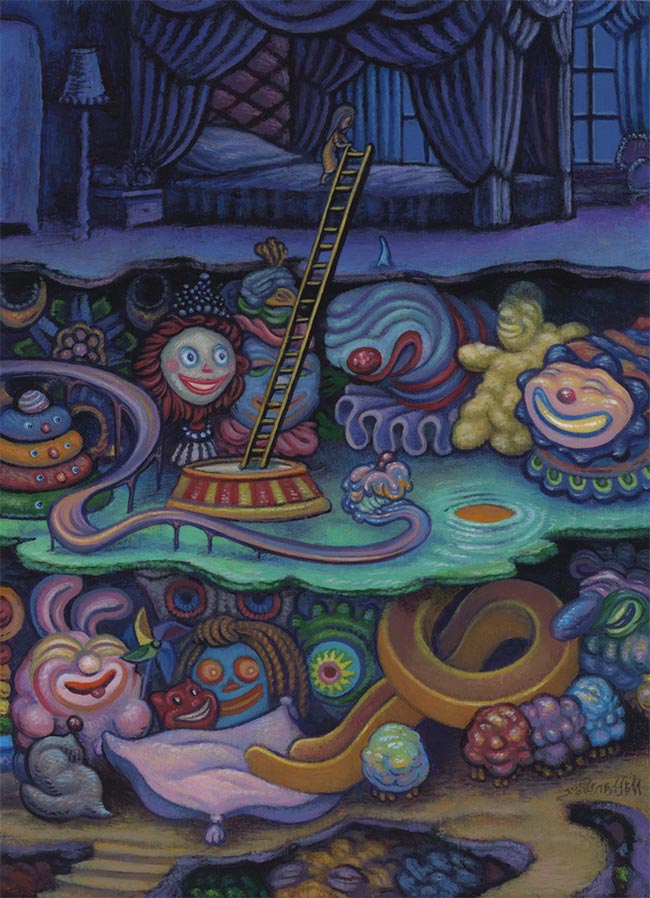 Save
Save
Save