The Inbetween (Part II):
Confessions of a Mental Treasure Hunter
Thoughts on Harvesting Optic Revelry

by Nathan Spoor
What is the Inbetween to me? How do I employ its gifts? How do I achieve that watchful state, or begin to gaze between the folds of my own practiced reasoning?
When I started painting, I tried to come up with interesting ideas and create visually fascinating works, but they looked as unnatural or awkward as "trying" sounds—forced or posed. I knew that I had the ideas, or more to the fact, that certain ideas were arriving without my trying to produce something more interesting or different from the last painting I had finished. The ability to produce the realistic nature of what I experienced when asleep or daydreaming was present, but I just wasn't able to achieve what I wanted—I wasn't letting go enough. Or perhaps it's better to say I wasn't aware that if I just relaxed—a lot—that there was the possibility that a flood of inspiration could come pouring in.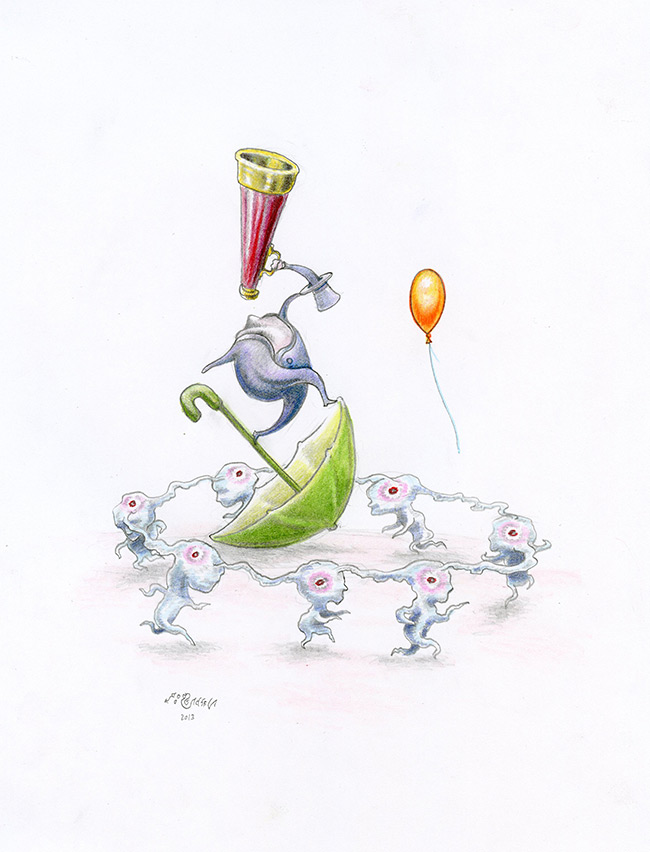 So out of frustration, I sat down and tried to see my predicament from another angle to see into the center of the issues. I "peeled the onion", to loosely borrow a metaphor used by psychologists in something called the social penetration theory (formulated in 1973 by psychologists Irwin Altman and Dalmas Taylor). In its original usage, social penetration theory is a way for two individuals to achieve a more intimate relationship by using disclosure of personal information to get to the most intimate state of knowing one another. Essentially, that has been the basis for my attempts to peel away the layers of superficial exchanges to get to the core of the matter with my work. It takes time, but is well worth the effort once one takes time to relax, sit down and really give the process a chance.
Join us next week for part three of Nathan's six part series.
Nathan Spoor – The Inbetween (Part I)
Nathan Spoor – The Inbetween (Part III)
Nathan Spoor – The Inbetween (Part IV)
Nathan Spoor – The Inbetween (Part V)
Nathan Spoor – The Inbetween (Part VI)